In a world where connections are often forged through screens and social media platforms, there exists a sanctuary that transcends the digital realm—a coffee shop. Nestled in the corner of bustling streets or tucked away in cozy neighborhoods like the condo in Sucat, Philippines these caffeine-filled havens offer more than just a cup of joe. They provide an intimate setting where people from all walks of life converge, forging connections, stimulating creativity, and fostering a sense of community.
The Art of Coffee Making
At the heart of every coffee shop lies the artistry of the baristas. Behind the counter, they stand as maestros, orchestrating a symphony of flavors. With meticulous precision, they grind the beans, adjusting the settings to extract the perfect balance of aroma and taste. Each cup is an individual masterpiece, carefully crafted to cater to the unique preferences of every customer. From the velvety smoothness of a latte to the bold intensity of an espresso shot, the baristas' expertise is the secret ingredient that elevates a simple beverage to an experience worth savoring.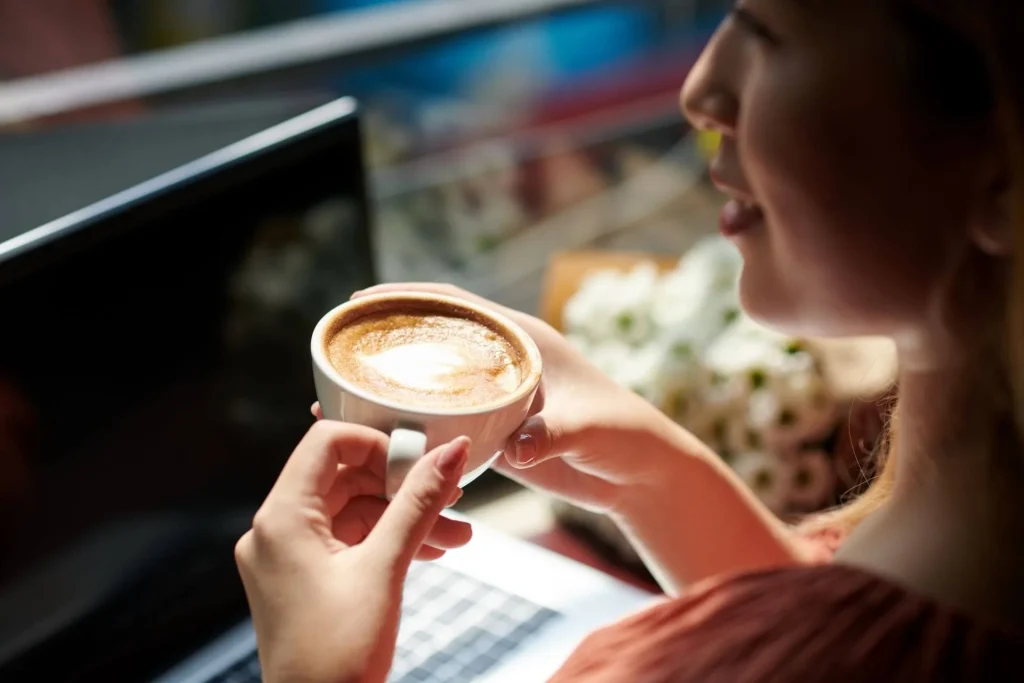 Beyond Coffee
While coffee takes center stage, the modern coffee shop experience extends beyond the brew. A diverse menu offers an array of delectable treats, ranging from freshly baked pastries to artisanal sandwiches. Vegan and gluten-free options cater to the ever-evolving dietary preferences of the community. With an emphasis on sustainable sourcing, many coffee shops prioritize locally produced ingredients, supporting nearby farmers and businesses.
One of the most magical aspects of a coffee shop is its ability to serve to foster connections. Strangers become friends, and friendships flourish amidst the shared love for a good cup of coffee. It's a place where neighbors catch up on life's happenings, where business ideas are born over a cappuccino, and where kindred spirits find each other through a shared appreciation for the rich complexity of coffee.
It is a melting pot of diversity, where people from all walks of life come together, transcending differences and finding a bit of common ground within the walls of the shop.
Muntinlupa: Melting Pot of Flavors
Located in the southern part of Metro Manila, Muntinlupa is a vibrant city that offers more than just bustling streets and commercial centers. It is also home to a thriving coffee culture, with a multitude of charming coffee shops and cafés waiting to be discovered. From artisanal brews to delectable pastries, Muntinlupa's coffee scene presents a delightful tapestry of flavors and experiences.
Muntinlupa's coffee shops and cafés boast a diverse range of flavors, catering to every palate and preference. From the specialty coffee blends sourced from local farms to international beans carefully selected from around the country and globe, the coffee served in Muntinlupa promises an unforgettable sensory experience.
Best Coffee Shops and Cafes in Muntinlupa
For those seeking a taste of the local coffee scene, a cafe in Muntinlupa City offers a gateway to the rich flavors of the Philippines. Moreover, having Daang Hari Road in close proximity to coffee shops in Muntinlupa offers numerous advantages to residents and visitors alike. Savor a cup of this aromatic delight and immerse yourself in the culture and traditions that have shaped the local coffee industry.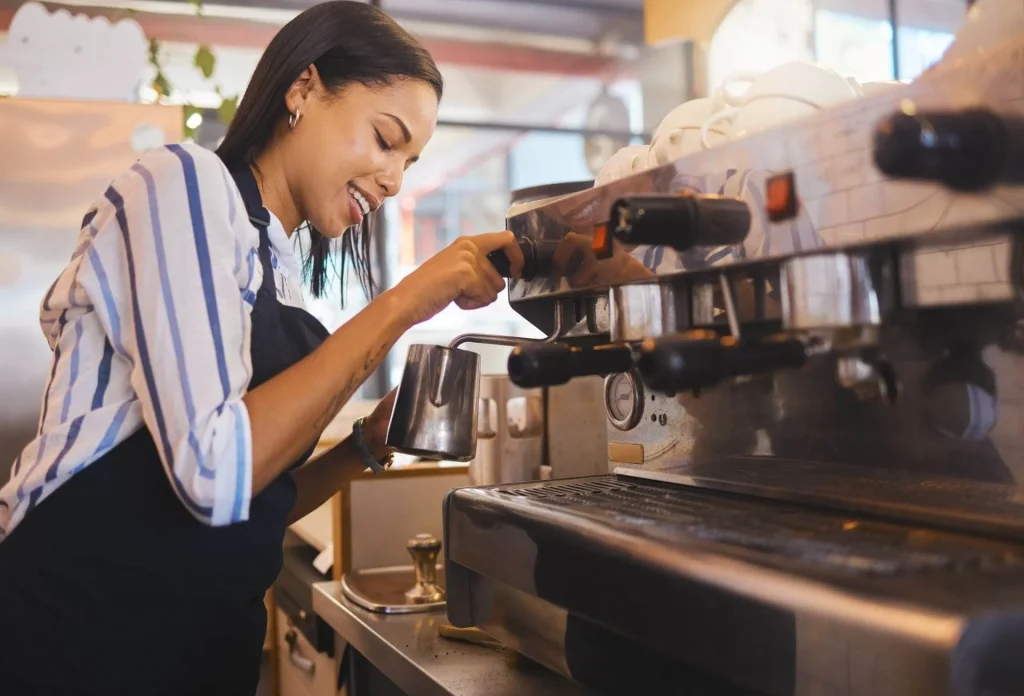 Here is the list of the best coffee shops and cafes in Muntinlupa City, in no particular order:
La Vie en Rose
Located in the heart of Muntinlupa, Metro Manila, La Vie en Rose Cafe is a captivating oasis that transports visitors to a world of romance and culinary delight. Inspired by the famous French song, the café exudes an air of elegance and charm, capturing the essence of a bygone era. From the moment you step through its doors, you are greeted by a whimsical ambiance adorned with delicate rose-themed decor, soft lighting, and cozy seating arrangements.
La Vie en Rose Cafe is not only a feast for the eyes but also a haven for food enthusiasts. The menu features an amazing array of French-inspired dishes and delectable pastries and drinks that are as beautiful as they are delicious. Indulge in their signature croissants, flaky and buttery, or savor their exquisite crepes filled with an assortment of flavors, both sweet and savory.
Pair your culinary journey with their expertly crafted coffee and you have a recipe for an unforgettable dining experience.
Exchange Alley Coffee House
Exchange Alley Coffee House along Alabang Zapote Road is not just a coffee lover's paradise; it is also a culinary haven that delights the taste buds with its delectable menu offerings. The café takes pride in serving high-quality dishes made from locally sourced ingredients, creating a fusion of flavors that tantalize the senses.
From hearty breakfast options to satisfying lunch and dinner choices, Exchange Alley Coffee House caters to all palates and dietary preferences. Their menu features a range of delectable dishes, such as their signature Eggs Benedict served on homemade English muffins, savory gourmet sandwiches bursting with flavor, and mouthwatering pasta creations.
Complementing the culinary delights is a selection of handcrafted beverages that perfectly accompany the meal. Whether you are craving a refreshing iced tea, a velvety smooth latte, espresso, or a fun specialty house-made soda, the café offers a variety of options to enhance your dining experience.
With a harmonious blend of exceptional coffee, delightful cuisine, and a warm and inviting atmosphere, this café stands as a testament to the art of food and coffee pairing, leaving visitors with a memorable experience that lingers long after the last sip and bite.
Coffee Project
Coffee Project in Muntinlupa, Metro Manila is more than just a coffee shop; it is a haven where creativity flourishes amidst the fresh aroma of freshly brewed coffee. As you step into this enchanting space, you are greeted by a warm ambiance that combines chic and rustic elements in the perfect place. The café is adorned with lush greenery, vintage-inspired furniture, and captivating decor, creating an atmosphere that sparks inspiration and invites you to stay awhile.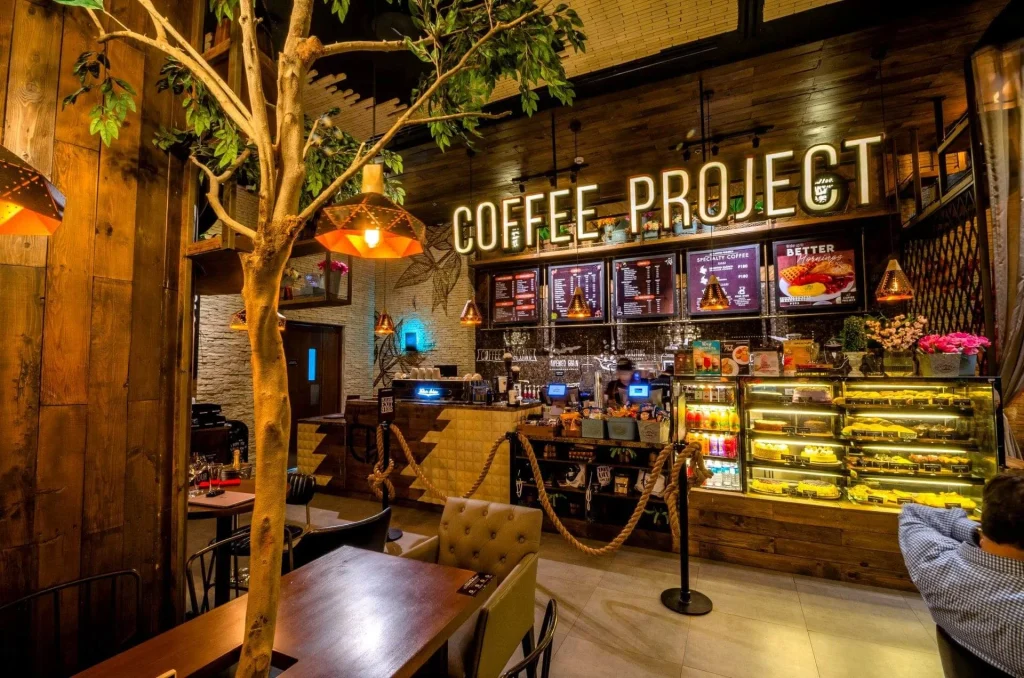 Beyond the visually appealing setting, Coffee Project takes pride in its commitment to delivering an exceptional coffee experience. From single-origin beans to carefully crafted blends, their menu showcases a wide range of flavors to satisfy every coffee connoisseur's palate. Each cup is prepared with precision and passion by skilled baristas who understand the art of extracting the perfect balance of flavors.
With a velvety cappuccino, a robust pour-over brew, espresso, or a creamy iced latte, Coffee Project ensures every sip is a moment to savor.
Cafe Breton
Café Breton in Muntinlupa, Metro Manila exudes a cozy and welcoming ambiance that transports guests to the charming cafés of France. The café's interior combines rustic elements with French-inspired decor, creating a relaxing and inviting atmosphere. The warm color palette, wooden accents, and soft lighting make it the perfect retreat for a leisurely meal or a catch-up session with friends and family.
As you settle into Café Breton's cozy seating, the attentive wait staff ensures you feel right at home. The friendly and efficient service adds to the overall charm of the café and location, creating a welcoming environment that encourages guests to unwind and savor their dining experience.
Beyond the delightful crepes and coffee, Café Breton offers various French-inspired dishes, such as hearty soups, salads, and sandwiches. Whether you are craving a classic Croque Monsieur or a refreshing salad with a French twist, the café's diverse menu caters to different tastes and preferences.
Café Breton in Westgate Center, Muntinlupa, Metro Manila promises a delightful experience that combines the flavors of France with warm hospitality.
Ice Flower Snow Falling
The café's cozy and welcoming atmosphere, reminiscent of a traditional Korean teahouse, adds to the overall experience. The friendly staff and comfortable seating invite you to relax and savor the flavors of Korea's beloved dessert culture. Cooling down on a hot summer day or simply craving a delightful and refreshing treat, Ice Flower Snow Falling is the perfect destination to experience the sweetness of fresh Korean snow falling right here in Muntinlupa.
Beyond the Bingsu offerings, Ice Flower Snow Falling also serves a selection of refreshing beverages, such as fruit teas, milk tea, and milkshakes, perfect for complementing your dessert choice. The café's commitment to providing a complete and satisfying experience is evident in every aspect, from the quality of ingredients to the artistry in presentation. The Best Coffee Shop Experience
Muntinlupa, Metro Manila's coffee scene is a haven for coffee enthusiasts and café connoisseurs alike. Each of these exceptional establishments offers its own unique charm, providing a memorable experience for those in search of the perfect cup of coffee. From sustainable sourcing and community support to a dedication to the art of brewing, these coffee shops and cafés in Muntinlupa are redefining the city's coffee culture, one sip at a time.
Read more: Best Coffee Shops in and Around Alabang You Can Visit