The Filipino home has come a long way, evolving through many centuries and cultural periods. The National Museum of the Philippines states that vernacular architecture, which means architecture that pertains to functional and residential purposes, is observed to have characteristics that are similar and present across different cultures across time. For the Filipino family, no matter what culture they may come from, each home embodies the spirit of familial bonds. Read this blog to learn why Philippine furniture is great for your condo for sale Philippines.
The Uniqueness of Filipino Design
Filipino furniture design has gone through its own unique evolution throughout the several cultural reforms and periods of history that the nation has experienced. All of the furniture pieces that are widely used by residential houses inhabited by Filipinos, there are respective uses and influences of culture present.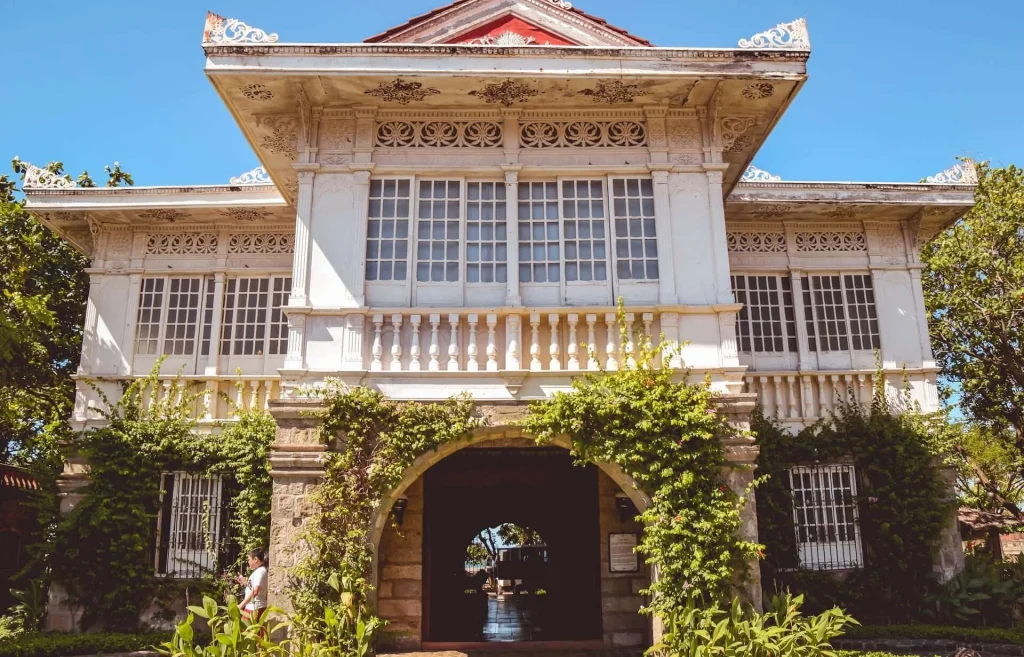 The Roots of Filipino Design
The roots of modern Filipino furniture design may be traced back to traditional Philippine furniture design, where certain pieces of furniture such as woven mats, a side table, paintings of fighting cocks, and the like, were present in old houses. The sillon or butaca, also known as the traditional Filipino armchair, is a piece of old Filipino furniture design which were made typically with wood or rattan. The armchair had the characteristics of a "wide reclined back and a curving seat" with long arms to enable the seater to "prop up their feet" with comfort.
In addition to the purpose of making the armchair comfortable, the sillon was made of rattan or woven cane to allow passage of air through the armchair amidst the tropical country's humidity. At present, many of the modern Philippine furniture have made innovations in design by retaining the use of Philippine materials such as rattan, while integrating more modern takes of various shapes and forms.
Modern Filipino Homes
The modern Philippine home holds on to its roots in many ways to evoke sensibilities to Filipino culture and tradition, one of which involves the inclusion of elements of Philippine furniture design. Through innovations in Filipino home décor through the use of native materials such as wood and rattan, along with the inclusion of other materials such as bamboo, Philippine furniture has become modernized.
At present, Philippine furniture adapts to modern Philippine homes' characteristic of sharing spaces by family members. For example, it is not uncommon for parents and children to sleep in the same room in a Filipino household, like a condo for sale Philippines. As a result, beds that accompany this way of living are retained in modern Philippine furniture. Furthermore, the Philippines is a tropical country, which means that the seasons are divided into rainy or hot.
Therefore, Philippine furniture design adapts to this climate by making Philippine furniture through the use of materials that allow the furniture to "breathe" and let the air pass through. Rattan furniture and its design allowing the flow of air through its structure is a good example of this.
Related Blog: Filipino Architects You Should Know
Influential Figures to Filipino Design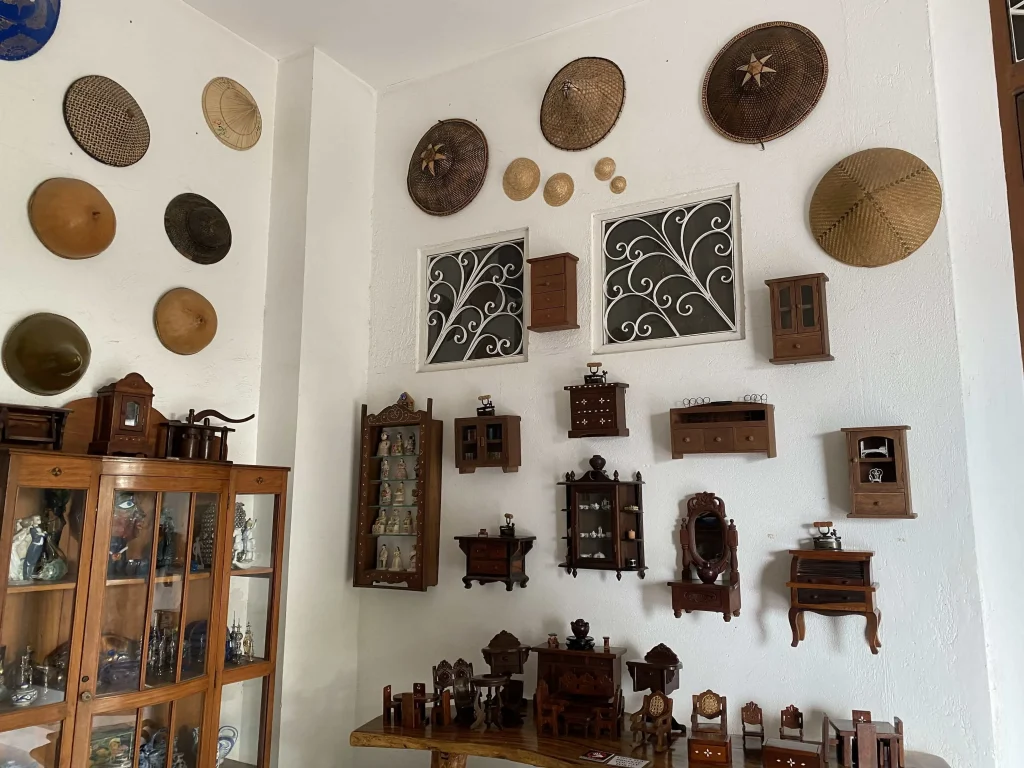 Photo from Iane Mance 
As Philippine furniture design continues to evolve, there are several influential figures and groups of people that have contributed to the continuous innovation of Philippine furniture design present in numerous condo for sale Philippines. Every work created by the contributors to Philippine furniture design has given their own takes on how different shapes and forms can still embody Filipino culture and the best design that can be created in modern times.
Kenneth Cobonpue
Kenneth Cobonpue is an internationally acclaimed furniture designer that has created several pieces of Philippine furniture that make use of wood materials that emphasize native materials, such as abaca, rattan, buri palm, and bamboo. Called "rattan's first virtuoso," Cobonpue continues to refine the style of his created pieces of Philippine furniture. Cobonpue has said that a "key competitive advantage" for the Philippines is design and the value that is found in it. Moreover, Cobonpue's designs continue to push the boundaries of making Philippine furniture through the use of natural fibers.
Mejore Woodworks
Mejore Woodworks is comprised of "skilled craftsmen and engineers in the art of furniture making." Their pieces have contributed to the innovation of Philippine furniture design way back into their early years through the use of natural native fibers such as raffia, rattan, abaca, and the like, whilst integrating "traditional Filipino woven design patterns. Mejore Woodworks makes Philippine furniture while sourcing local materials to be crafted into modern Philippine furniture design that uses curves to create elegant furniture. Mejore Woodworks is led by craftsmen that preserve their skill and legacy by creating furniture pieces that embody Philippine furniture and luxury that is worthy to be showcased in a condo for sale Philippines.
Vito Selma
Vito Selma, like Kenneth Cobonpue, is one of the many designers that have contributed to the innovation of modern Philippine furniture design innovation. One of Selma's works that stand out is the "Cara-Boo," which incorporates Filipino culture and design onto the child's rocking horse. In Selma's design, the child's rocking horse furniture piece takes the form of a carabao that is pulling a storage box, inspired by Selma's childhood memories. At present, Selma continues to push the boundaries of Philippine furniture design with his experimentation of furniture pieces and incorporation of Philippine furniture design.
Tahanan Furniture
Tahanan Furniture is a team of craftsmen that make their pieces that strive to embody their namesake. "Tahanan" means "home" in Filipino, and Tahanan Furniture invests careful effort and time to craft pieces of furniture that are made through traditional methods, such as binding strips, mats, heat-bent rattan, mats, and handmaking the furniture. The furniture crafted by Tahanan Furniture aims to "craft consciousness in the Filipino home with bespoke furniture and curated home goods." Accordingly, Tahanan Furniture continues to create modern Philippine furniture that serves as great decor for condo for sale Philippines and urban living.
Takeaway
Philippine furniture is an art form that has evolved through the centuries. Its innovation comes from one idea after another that is inspired by the life of craftsmen that have the passion to create pieces of furniture that many have proved to be successful in business. At present, there are many homeowners that find Philippine furniture greatly interesting to the extent that they showcase it not just to friends, but to the world as well in their condo for sale Philippines.
Read more: Take Inspiration From These Filipino Furniture Designers