As the year 2021 comes to an end, most people spend their time outside, bonding over a meal, and chatting about how difficult life has been and how astonished they have been to overcome it all in unexpected ways. Some people bond with their families, friends, coworkers, or newly reunited classmates in this manner. Furthermore, some individuals socialize over a meal in a nearby restaurant, while others go miles away from home merely to visit a certain trendy café they found on the internet, or some simply stay within the comforts of their homes, such as a house or a condo in Bacoor.
Despite the fact that the majority of people are spending their meals out with their friends and family, it is apparent that they should find a restaurant where they can enjoy their time together while also being satisfied with their food choice. The reason why most people search the internet for what is known as a Michelin Star restaurant is in order to quickly identify and locate a place where they can be confident that whatever bill they end up with will be worth it and their time will not be wasted.
Henceforth, if you're reading this to find out where you can eat, bond, or treat your family and/or friends, this article will cover everything you need to know about Michelin Stars so you can tell if a restaurant is one or has the potential to be one, as well as which restaurants in Manila do seem to be Michelin Star restaurants.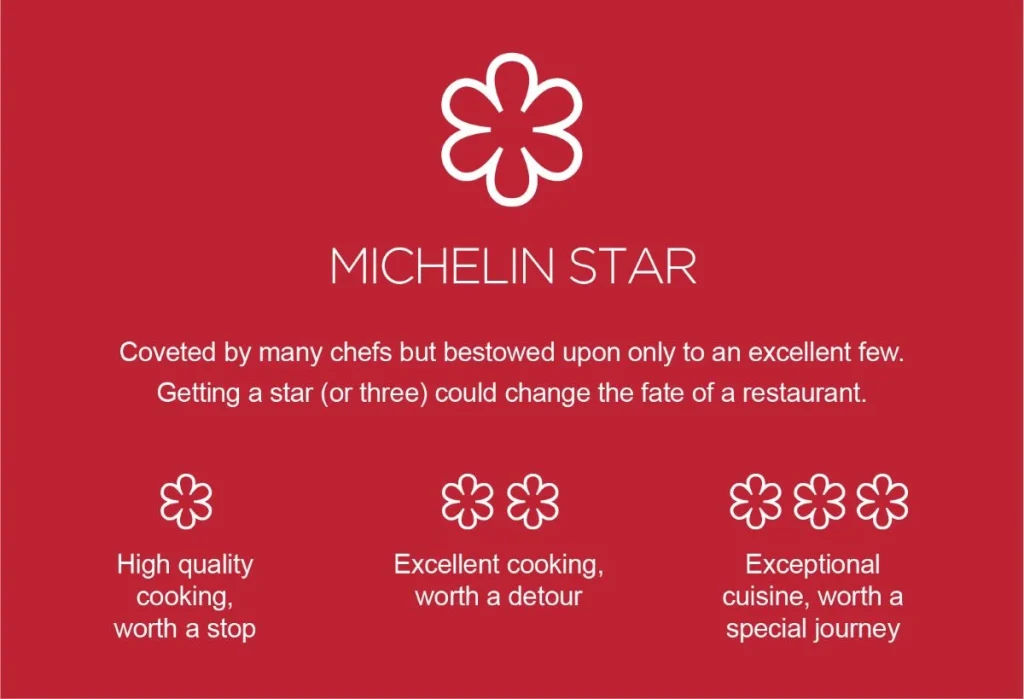 An overview on Michelin stars | Photo from traveloka.com
What is a Michelin Star?
Michelin stars are among the most sought honors in the culinary arts world, and nearly every chef strives for them throughout their careers. It is the peak of culinary expertise, and it is given to restaurants that have been considered to be of exceptional quality. Restaurants that pass the test are given one, two, or three stars, and the award is extremely valuable to chefs all around the world. But first, let's discuss how Michelin Stars got started. As stated in the name, Michelin Stars were started by the car tire manufacturer, Michelin. It was their way of enticing people into going out, possibly using a car that would be fitted with Michelin tires. It started as a guide called the Michelin guide which covered tire repair instructions, mechanic listings, hotels, and petrol stations. It went through some changes in branding and content before it became the premier guide to establishments.
Moreover, only the best restaurants in the world are awarded Michelin Stars, which are awarded on a scale of one to three. For one star, a restaurant must be "very good in its category," with a quality menu and cuisine prepared to a consistently high standard; for two stars, the restaurant must have excellent cuisine delivered in a unique way and have something unique to offer — it's "worth a detour" to visit while traveling; and for three stars, the restaurant must have exceptional cuisine and thus be "worth a special journey" just to visit. Rather than being a stop break on the route to somewhere, this restaurant is the place to be. This restaurant offers unique cuisine that is expertly prepared.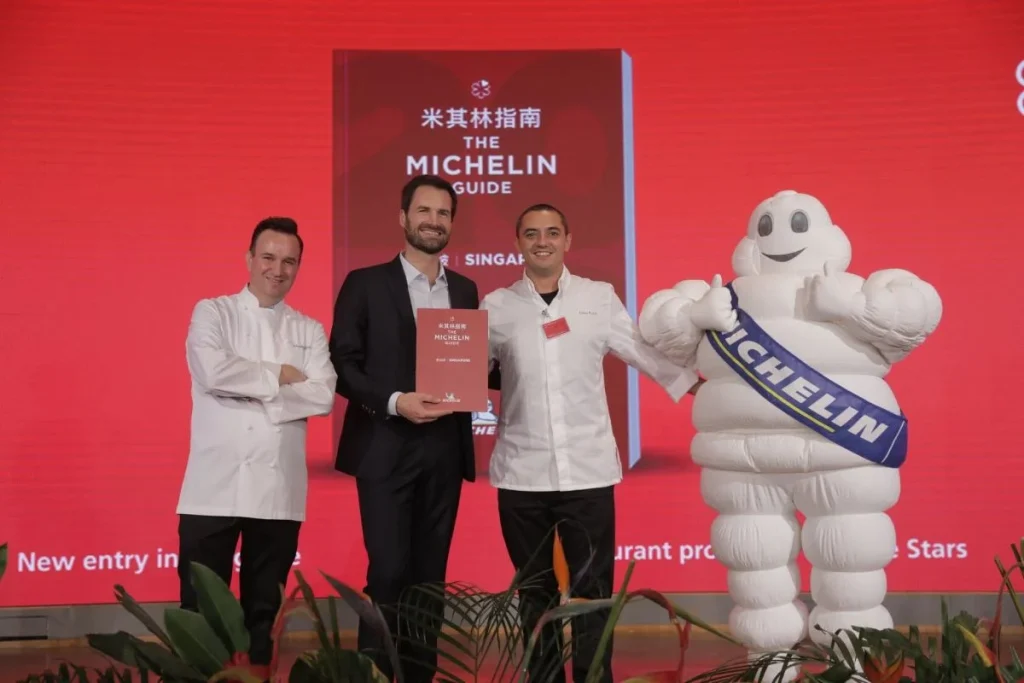 Awarding of Michelin stars | Photo from thedrinksbusiness.com
How are Michelin Stars Awarded?
Michelin stars, unlike other ranking systems, are based on undercover inspections by anonymous food specialists known as Michelin Inspectors, rather than customer surveys. Michelin inspectors are purely anonymous to avoid receiving preferential treatment and are trained in France by the Michelin Guide. They must also have a passion for food as well as a keen eye for detail. Inspectors are not allowed to speak to journalists and are encouraged to keep their work a secret even from their families.
When a restaurant inspector visits, he or she produces a detailed report about the dining experience, with the quality of the cuisine on the plate taking center stage. Other considerations include presentation and plating, culinary technique competency, and service quality. Inspectors, however, do not consider things like restaurant decor or ambiance when awarding Michelin stars, though comfort and quality are rated from 1 to 5 using a crossed fork and spoon symbol. Inspectors use all of this data to determine which restaurants deserve a star rating.
Restaurant owners are not told when the inspection will take place, and an inspector may return 3 to 6 times before reporting back to their fellow inspectors, who then make a joint decision about whether or not to open the restaurant. A restaurant's star rating ranges from 0 to 3, and a 'Bib Gourmand' award is given to eateries that serve high-quality food at a fair price.
Some of the Known Michelin Restaurants in Manila
Tim Ho Wan
Liao Fan Hawker Chan
Tsuta Ramen
Kam's Roast
Din Tai Fung
Bringing Michelin-Starred Restaurant Cuisine Into the Comforts of Your Own Home
Despite the fact that many restaurants have reopened and resumed dine-in service, some people still prefer to order online and have their Michelin-starred meals in the privacy of their own homes. They can even host a social gathering for their chosen group of people in their condo in Bacoor, and simply have their meals delivered by arranging a delivery using a delivery app.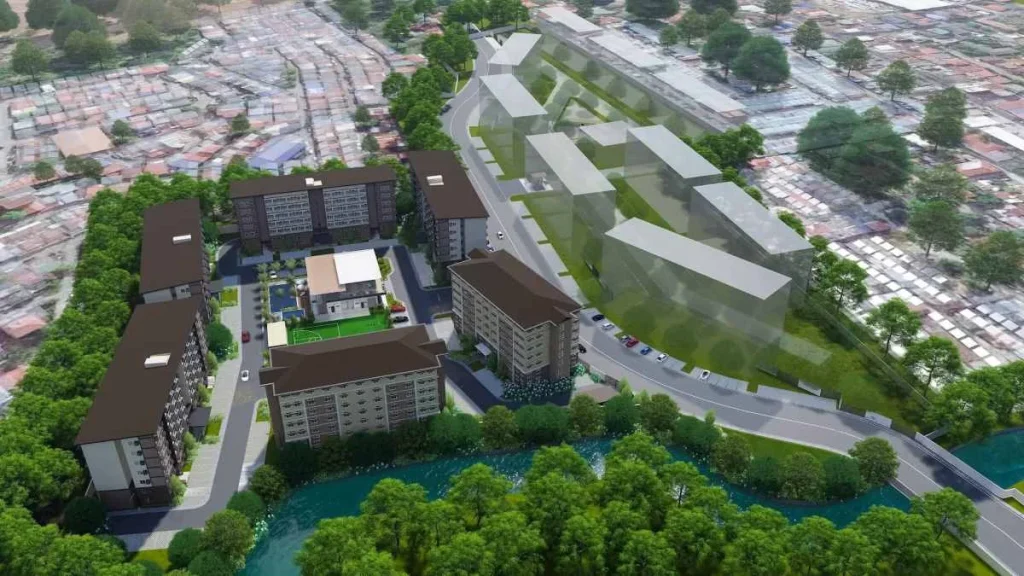 With this being said, Meridian, a condo in Bacoor by Crown Asia Vista Land is a flourishing mid-rise residential real estate development surrounded by the peaceful aura of nature and abundant open spaces. The Meridian promises a fantastic weekend getaway destination as well as an ideal spot for private social occasions, with complete resort-inspired and efficient amenities and landscaped pocket gardens. Because the Meridian is conveniently placed in the vibrant City of Bacoor, everything is within reach, so there's no need to be concerned about mealtime delivery.
Related blog: Get a Taste of Italy: Italian Cafes and Restaurants in the South