The pandemic is taking its toll on us. Wondering whether we're its next victim and when life is going to go back to normal is an everyday thing now. A great way to destress is by taking some time for yourself. And what better way to do that than to leave the confines of your 4 walls and move into a different and new area for a few days? It's even better if that area promotes peace and solitude.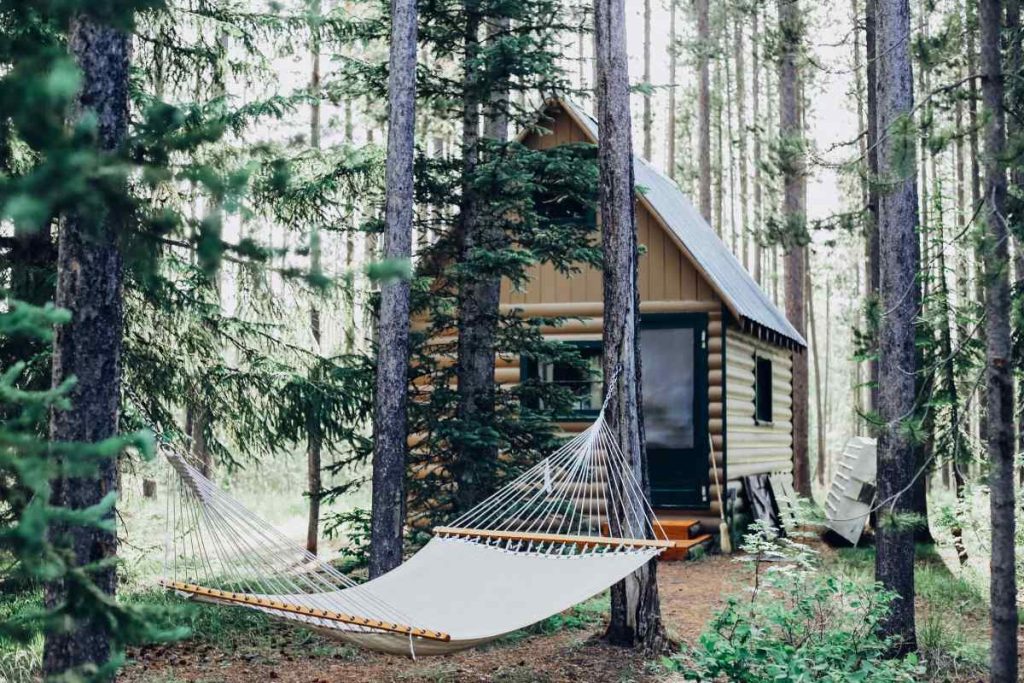 Cabins are perfect spots for staycations. They offer the right amount of privacy and seclusion. There are tons of cabins in the Philippines that look gorgeous and will give you space to breathe. Read on to find out the benefits of a staycation,5 stress-relieving rustic cabins in the Philippines, and other great ways to destress.
What are the benefits of taking a staycation?
1. Refreshing and recharging
So, if you're wondering why taking a staycation is something a lot of people do, we're here to explain. Need a breather? That's exactly what a staycation offers. And when it's all over, you get home refreshed and recharged ready to take on the stress of daily life.
You can staycation from anywhere! Even in your hometown. And that's a great benefit this offers. If you're only free for a couple of days, staycations are the perfect solution. You get to enjoy your staycation as much as possible because you don't have a lot of your time dedicated to traveling to the area. Get ready to get home refreshed and recharged with a bright smile on your face.
2. Quality time with friends and family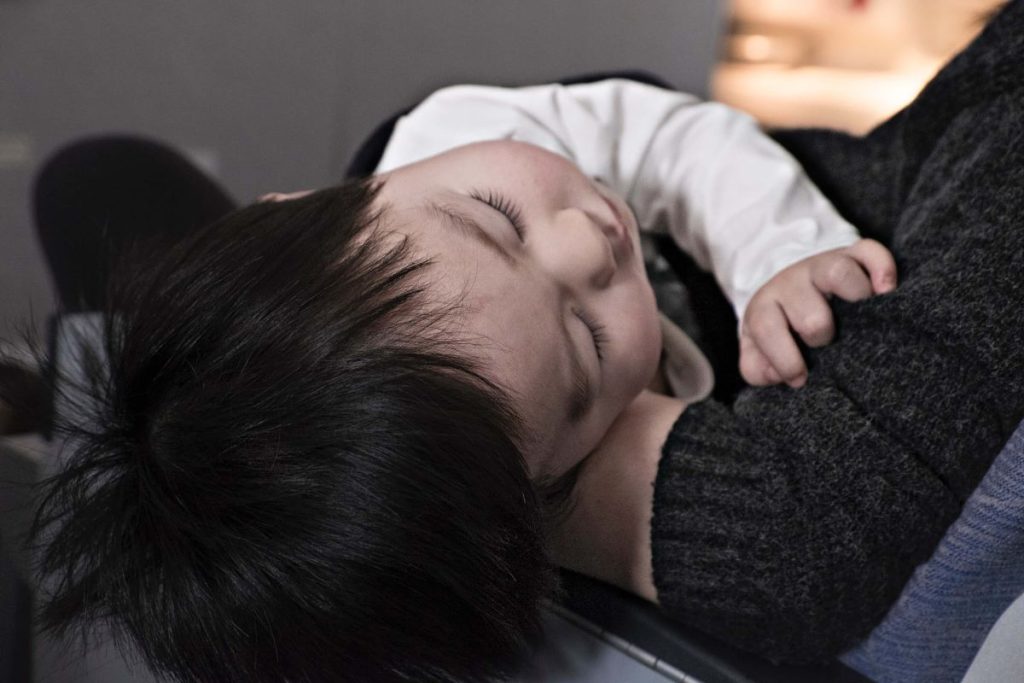 Another thing staycations promote is quality time with friends and family. When you're stressed out, your mind is elsewhere. You can't really focus on your family even if you're surrounded by them. Taking some time off from the things that cause you stress is very beneficial.
3. Time to focus on yourself
Living in the real world means sacrificing some things for your career, for your family, to be able to earn enough to sustain yourself and those you love. It means having less and less time for yourself because you can't afford to miss this meeting or miss your kid's game.
On a staycation, you can forget all about your responsibilities and focus on what you want and what you need. Meditate. Take deep breaths. Lounge around and read your favorite novels. Don't worry about anything.
Top 5 Stunning and Stress-Relieving Rustic Cabins in the Philippines
There are lots of resorts and cabins all around the Philippines. And this country is filled to the brim with peaceful, rejuvenating spots. If you're one of the many looking for a place to stop and breathe, check out these 15 stunning, rustic cabins we know you'd love to stay at for a few days.
1. The Cabins Resorts
The Cabin Resorts located in San Miguel in Bulacan is the perfect place to disconnect from your worries and connect to yourself. It is a charming cabin nestled on a farm. Each cabin is kept clean and varies in size depending on the number of people staying the night.
The cabin is designed to be both cozy and aesthetically pleasing. It's got this rustic charm going for it. And if you want a home that feels just like this, be sure to contact Crown Asia. There are a lot of house and lots for sale in the Philippines or houses for sale in the Philippines that ooze coziness and peace. We offer houses and lots for sale in Laguna, Bacoor, and more. You can also build a house on one of our lots for sale.
Guests are free to use the pool, bikes, and kayak through the nearby lakes. Get ready to experience a perfect staycation alone or with your family and friends in this cabin resort. You can bring your pets too!
2. Cabins by Eco Hotel
Drive an hour or two away from Manila and find yourself in paradise as you take in the chic interiors of the cabins in this eco-friendly hotel. This spot is found in Tagaytay City and it offers affordable cabins you can rejuvenate for the night.
This hotel is full-on eco-friendly and some of its furniture has been upcycled. These sustainable cabins are stunning and render you speechless. Dive under the soft and plush covers and get ready for a relaxing staycation ahead.
3. Crusoe Cabins
The Crusoe Cabin is the perfect place to stop and breathe in and out. Located in Calatagan, Batangas which is a 3-hour drive from Manila, this beach resort offers cabins you can stay in for the night. This resort features sleek cabins that come with flat-screen TVs, minibars, and private bathrooms.
Feel the fresh air on your face and take in the scenery as you step into the world of no worries and fun times. Being able to breathe in the fresh air and see amazing sights especially when you live in a hot climate is extremely advantageous. And Crown Asia offers lots of houses and lots for sale in the Philippines or houses for sale in the Philippines in a friendly neighborhood where there's tons of fresh air. We also offer houses for rent and lots for sale. Find a house for sale in Laguna and several other locations now!
Crown Asia will help you look for houses and lots for sale in the Philippines close to the provinces with the most beautiful beaches like Laguna and Cavite.
If you're an adventurer at heart, this resort will not disappoint you. Check out the nearby water park for some fun rides as well as some diving activities near the beach.
4. Lucia's Tagaytay
Total privacy? Check. Homey cabins and a spot with pools and a jacuzzi? Another check. Lucia's Tagaytay located in Mataas na Burol Silang is the perfect place to chill and relax.
If you're worried about dining options, stop right there. This place includes cooking options and you can dine outdoors. You get to relish the fresh air and visit a stunning greenhouse where you can buy fresh produce. You get to relax in a stress-free environment. What more could you want?
5. Ian's Secluded Forest Cabin Overlooking Taal Lake
It's in the name. If you're looking for a forest cabin that features seclusion and peace, this forest cabin in Tagaytay is perfect for you. This lake also offers a phenomenal view of Taal lake. Take Instagram-worthy photos with this iconic lake right behind you.
This cabin includes a relaxing bedroom and a homey living room. This cabin has a queen-sized bed and sofa and the balcony is right in front of it. Cuddle in bed or lounge on the sofa so you can enjoy the great view. You can cook your food because this cabin is equipped with a kitchen and kitchenware. However, this cabin does not include Wi-Fi. It might be perfect if you want to go completely off the grid but if you want to check in sometimes, bring portable Wi-Fi devices. Pets are allowed too! So be sure to bring your furry friend as you relax. Right now, 4 guests are allowed at a time.
Looking for a home that exudes comfort like this one? Crown Asia offers a lot of houses for sale in Laguna and several other locations in the Philippines.
Other Great Ways to Destress During the Pandemic
1. Talk to someone.
You might have heard this lots of times before but, it's not good to keep everything inside. When you're stressed or something is bothering you, it is best to talk it out. This will help you process your thoughts better. And it becomes easier for everyone else to help you out and give you some much-needed advice.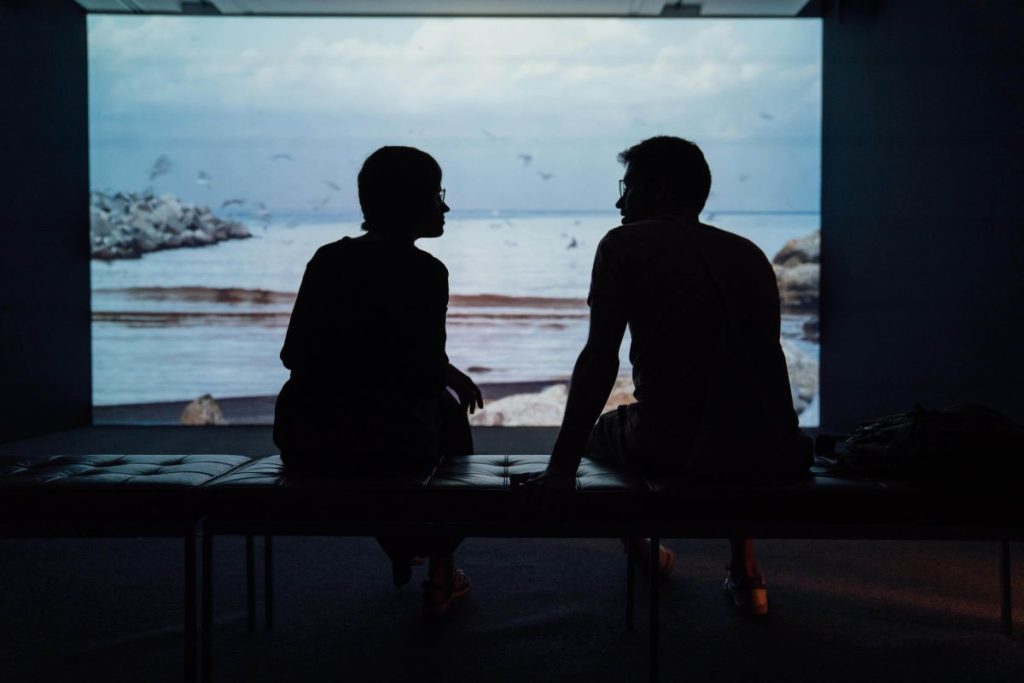 When you talk about your problems, you release pent-up feelings. It's as if some sort of weight on your shoulders was lifted. Talk to people you trust like your closest friends or family. It's also good to talk to a therapist if you need some help understanding your mental state.
2. Take a break from reading anything related to COVID.
COVID has been a very stressful topic for all of us. Because of COVID, some of us have become unemployed. Some don't have enough money to survive. And on top of that, all of us are afraid of going out in public because we might contract the disease. And we're always so easily reminded of COVID because it is everywhere. There are tons of news articles written every day about this disease and how many have been greatly affected. The best thing to do is to take a break from reading COVID-related articles and news.
Taking a break can help you take your mind off the problem. The last thing you need is to get stressed out or have panic attacks. It is good to be informed of the situation but it can be very upsetting. Limit your screen time every day. Instead of scrolling through your social media or the news while chewing nervously on your nails, try meditating or exercising.
3. Take care of your body.
When you're stressed out and worried about something, you tend to forget a lot of things. Make sure that you do not forget to take care of your body. Your mind might be in a bad place right now but if your body is well cared for, it might help.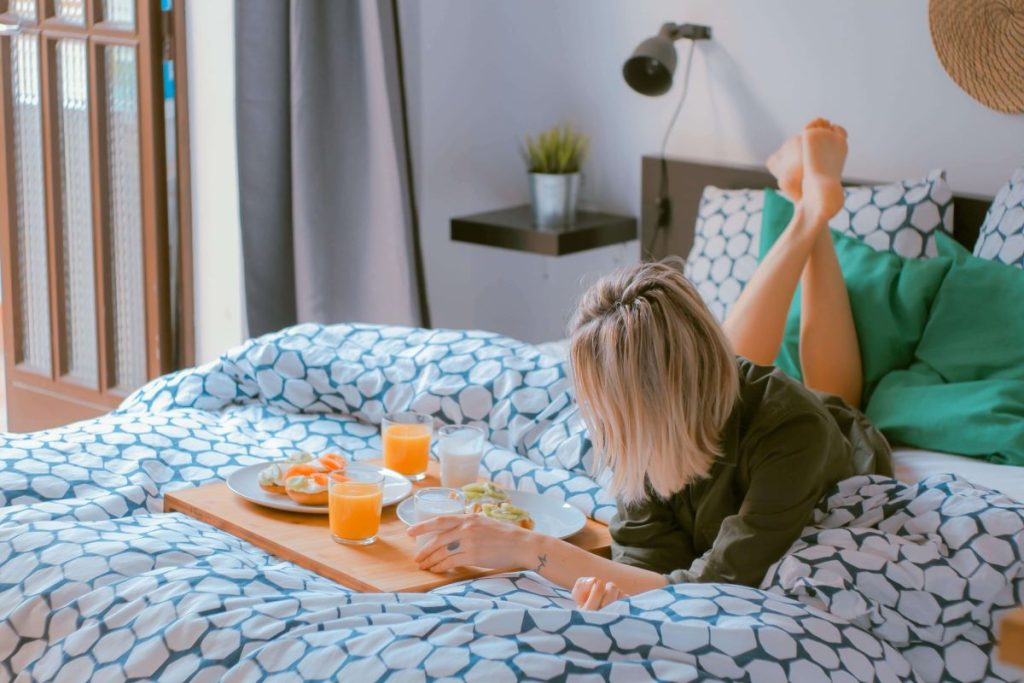 Take a long and relaxing bath while reading a book or watching your favorite show. Take deep breaths and stretch and meditate. Don't forget to eat healthy meals thrice a day. Exercise regularly. We recommend exercising at least 4 times a week. Avoid excessive alcohol and be sure to get vaccinated. This will help put your mind at ease.
FAQ Section
1. How much does it cost to rent a cabin in the Philippines?
Prices vary depending on when you want to stay and how many nights. Some cabins cost around PHP 4,000 a night. If you're looking for cheap cabins, be sure to check out sites that offer deals. Who knows? You might get lucky and find a cheap deal for a stunning cabin.
2. Is renting a cabin worth it?
It depends. Do you have the money to spare to rent a cabin? If you do, then it definitely is! Cabins, especially the right ones, offer the perfect place for peaceful refuge. Do you want time off to meditate and reflect? Or do you just want time away from all the distractions stress and work to bring about?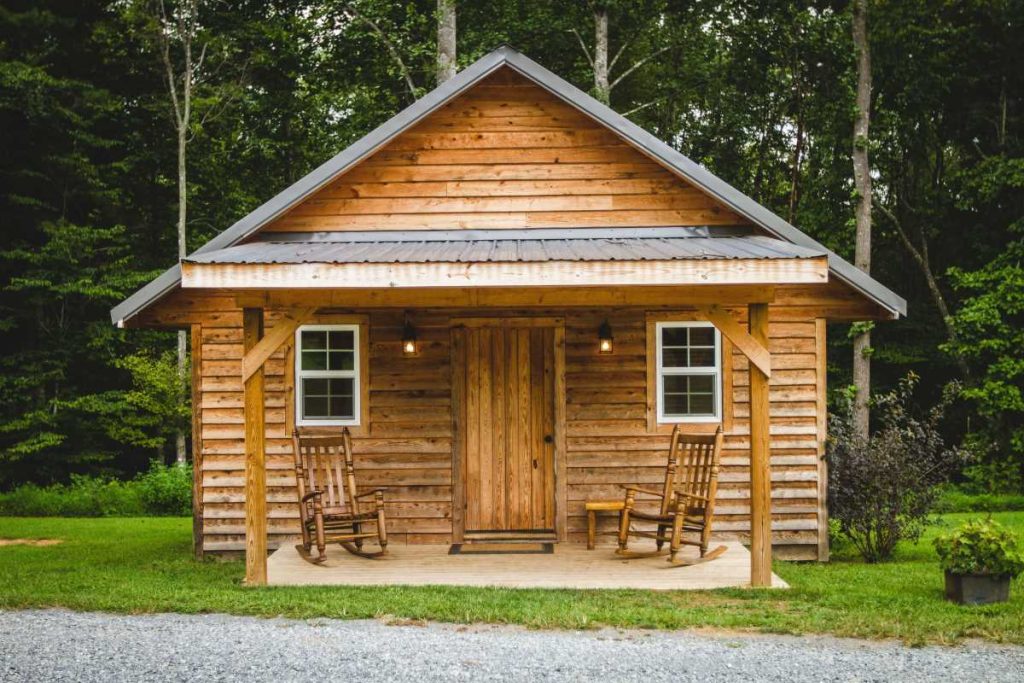 Renting a cabin might not be as cheap as we want it to be but there are a lot of affordable ones for rent around the Philippines. Consider designing your home to promote peace and tranquility. If you're looking for a house and lot for sale in the Philippines or a house for rent that gives off peaceful vibes, Crown Asia can help you look for one. If you want a more specific location, we can help you look for a house for sale in Laguna, Bacoor, Cavite, and more. We also offer a lot of stunning houses for sale in the Philippines that have rustic designs. You can also build your own dream house and we'll look for a big enough lot for sale for you. If a house for rent is more your style, we offer that too.
Getting too stressed out? It's important to remember that you have to take care of yourself as well. Enjoy a short break in one of the 5 stunning cabins we've just mentioned above. Your mind and body will thank you.
Related Blog: Staycation Destinations in Laguna