The City of Bacoor has a lot of places to offer. If you are looking for malls to shop in, new food hubs to eat out, new picnic places to go to, definitely the city has it. According to Philippine News Agency, some cities in the country, including Bacoor City, will soon have more locally-available jobs after their identification as "high-potential areas" for transformation into "digital cities" by 2025. This means that very soon, Bacoor City will have a lot of office spaces, commercial hubs, upgraded access roads, new transportation hubs and more. Bacoor City will soon have its own township called the NOMO Garden City, a 180-hectare of mixed used development where it will feature the biggest park in Bacoor Cavite and its future commercial hubs and office spaces. Soon, the Niog Station, an LRT Station that is extended in Cavite will soon rise in the said township as well. Clearly, the city has a lot of plans in the future and the people of the South cannot wait for its major development.
With Bacoor City's future developments, definitely the rise of the city is expected to be as soon as possible. And of course, since more commercial hubs are rising, more food hubs are opening as well, especially cozy cafe , restaurants and coffee shops as it is still a trend. People are still looking for new coffee shops in the area, discovering a new taste. And of course, people especially the young ones, likes their coffee shop "Instagramable" so in this article, we will be featuring some of the newest, Instagramable coffee shops in Bacoor! 
Here Are Some of the Best Coffee Shop Around the City of Bacoor:
Kafena Bar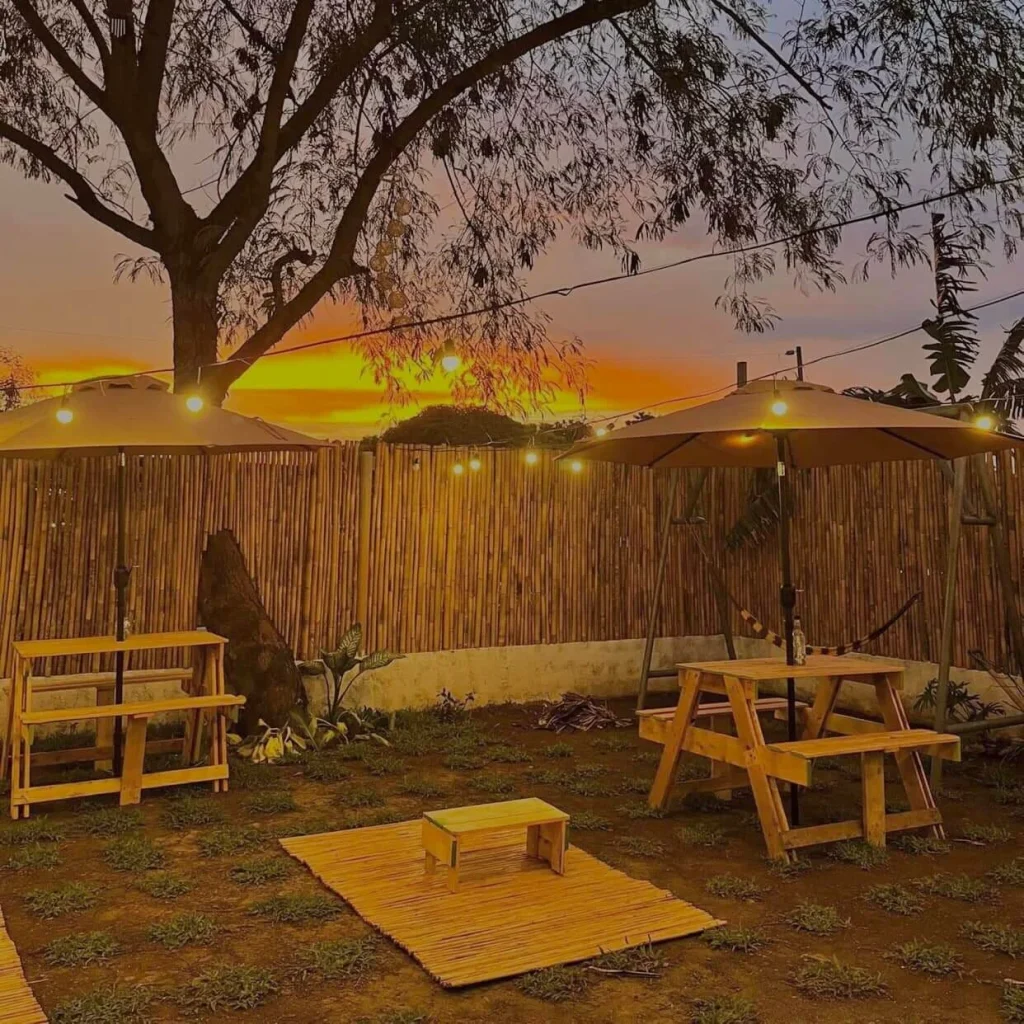 Photo from: https://www.facebook.com/kafena.bar
If you are a fan of boho, minimalist, outdoor coffee shop. You should try going to Kafena Bar. Not only they have an Instagramable place but they serve high quality, premium coffee perfect for you and your friends looking for a new coffee shop within the area. As their tagline says, "Bringing Tropical and Provincial Life in the City" you can feel like you're in the province drinking good coffee while being in the Digital City of Bacoor.
Kafena Bar is open from Tueday-Sunday, 2:00 PM to – 10:00 PM. They are located at Lot 6 Blk, San Miguel 1 Subdivision, 6 Avocado Drive, Molino IV – Bacoor Cavite, just 10 minutes away from the Meridian condo in Bacoor.
Facebook Page: Kafena Bar
Coffee Project – Riverdrive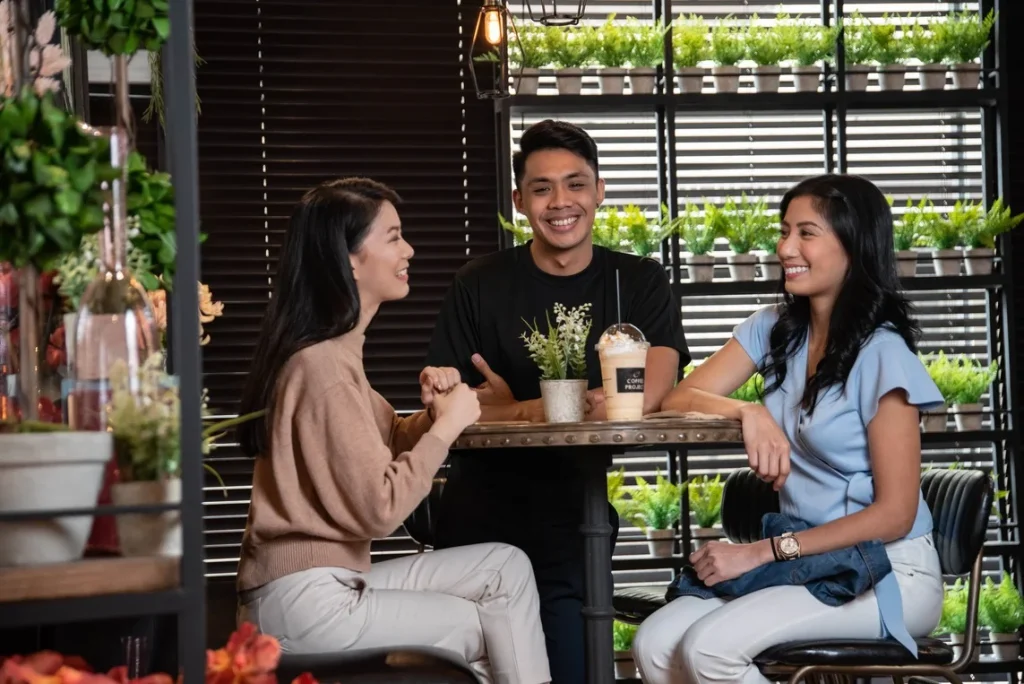 You can never go wrong in visiting the classic, most Instagramable coffee shop in the Philippines, Coffee Project! The newest branch of Coffee Project in Bacoor has its major twist, it has a sunflower haven outside! Truly the main design and overall personality of every Coffee Project is its home-like feel. It is the reason why many students and young professionals flock to this coffee shop for their productivity sessions and meetups places for their friends and family. As you go in the store, you are greeted with sweet aroma scent of coffee beans being brewed and the lights shimmering from the baked goods section invites people to try their wide selection of foods and drinks.
Coffee Project – Riverdrive is open every day from 9:00 AM to 10:00 PM. They are located at Riverdrive rd. San Nicolas III, Bacoor City Cavite.
Dear Joe – Meridian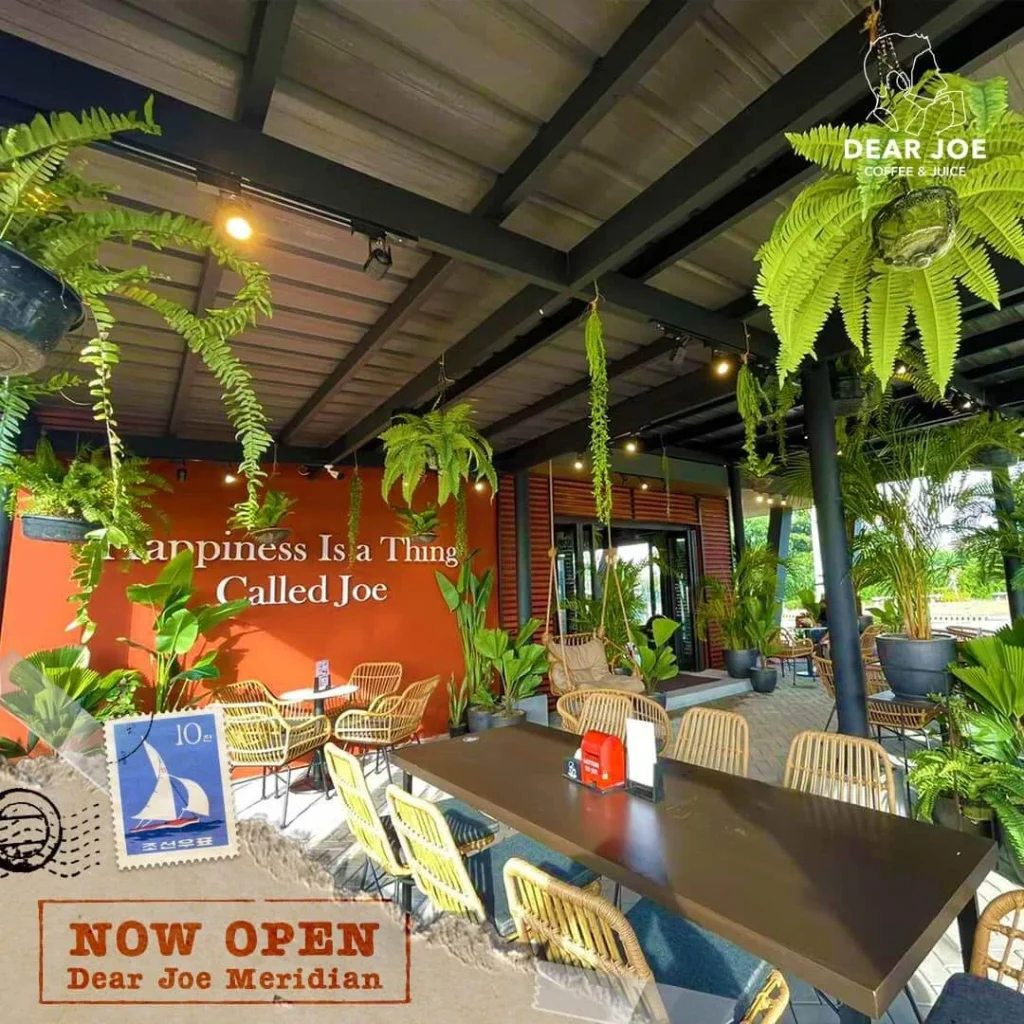 Photo from: https://www.facebook.com/dearjoephl
Looking for the quietest & most chill coffee place in Bacoor? At Dear Joe – Meridian, a letter-writing themed café, you can enjoy sipping coffee and good food while enjoying the view of the biggest midrise condominium of Crown Asia Properties, The Meridian. Also, since this is an Al fresco coffee shop, you can enjoy the quiet breeze as it is the only existing commercial strip inside the condominium complex for now. Not only they serve high quality coffee but if you're not into caffeine, you might enjoy drinking freshly made fruit shakes! Plus, the place is 100% Instagram worthy so make sure to wear your tropical coffee shop outfit!
Dear Joe – Meridian is open every day from 9:00 AM to 10:00 PM. They are located at The Meridian, Palico rd., Bacoor Cavite, just a minute walk away from Phase 1 of Meridian.
Crossing Café, Daang Hari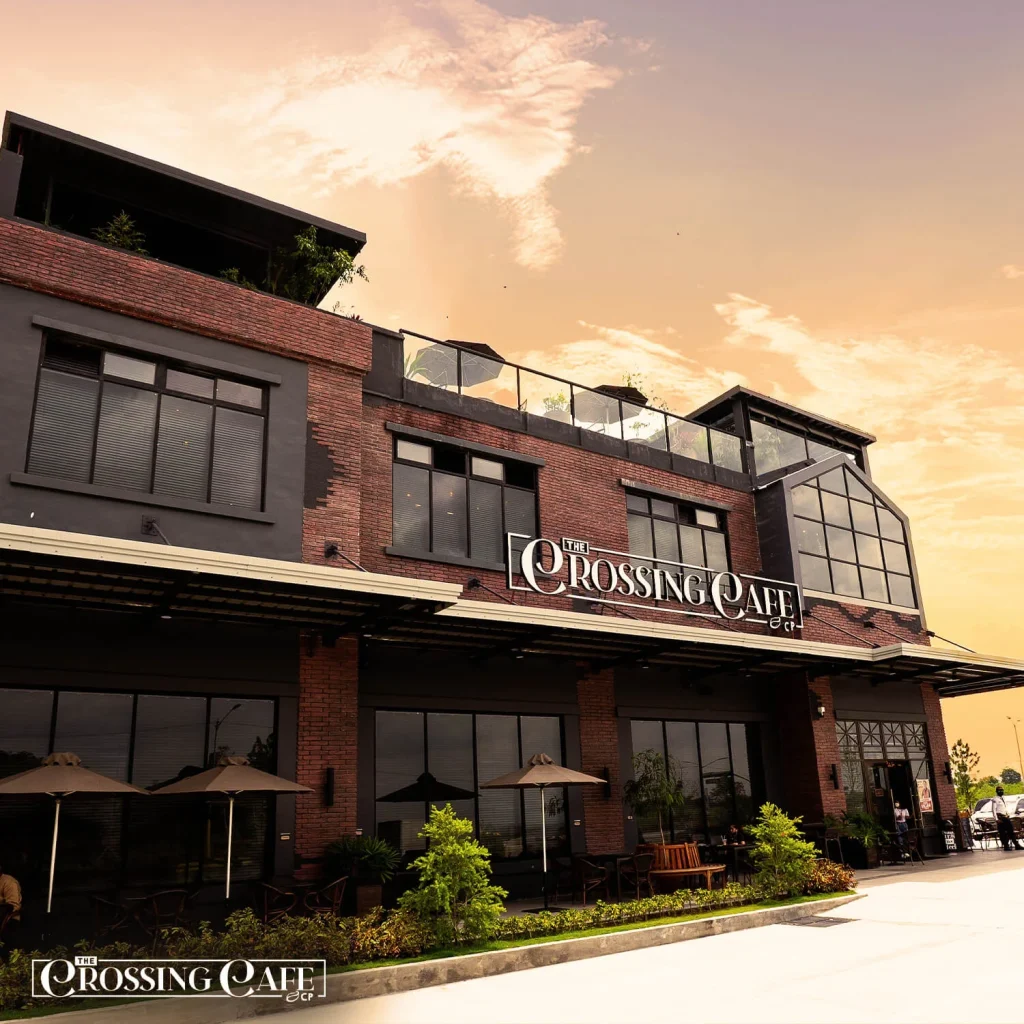 Photo from: https://www.facebook.com/crossingcafephl
Have you seen the biggest Coffee Shop in Cavite? A 3-storey coffee shop where you can either sip of great coffee or tea, have a full meal and dessert, or even drink beer or wine! Here you can do it all at Crossing Café. Each floor has its own theme wherein the first floor is themed as a cozy and elegant. The second floor which is the newest addition in their floor, is elegant yet spring themed. Last but not the least is the 3rd floor called, The Rooftop. Here, you can drink beer or sip wine while enjoying the view of the newly launched Villar Land, is an upcoming CBD that has a whopping 2,000 Has. land area, big enough to be a city itself.
Crossing Cafe is open every day from 8:00 AM to 11:00 PM. They are located at Daang Hari Road, Molino IV, Las Piñas, Kalakhang Maynila Bacoor, just 15 minutes away from Meridian.
Facebook Page: Crossing Café
The Meridian Condo in Bacoor by Crown Asia Properties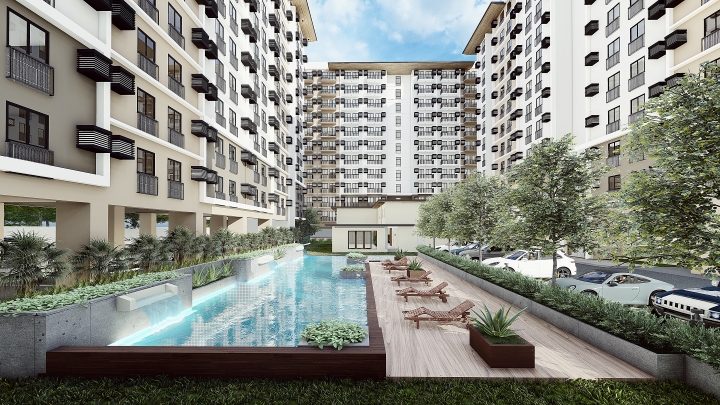 Anchored at the Center, Connecting Life.
The Meridian is a premium mid-rise condo in Bacoor development for sale where the project offers a 1-bedroom and 2-bedroom spacious and secure condominiums, complemented by modern contemporary architecture, sprawling landscaped gardens, and a resort-inspired amenity area perfect for young entrepreneurs aspiring for spacious condo-living at the center of Metro Cavite. Soon, The Meridian will be directly connected to the 180-hectare township in Bacoor, the NOMO Garden City, because of the upcoming Riverdrive road the connects the project to NOMO Avenue. Truly, the Meridian is accessible in anywhere you go and offers all kinds of Vista Lifestyle you deserve.
Avail a unit at Meridian and get discounts as high at 20% for spot cash payments. Reserve a unit until July 31, 2022 and get the chance to furnish your own unit as you can get PHP150,000 gift check from AllHome. Truly, The Meridian is a ready for occupancy condominium ready for you to enjoy life.
Make your condo living experience in Bacoor more memorable. Click here to know more about this condo for sale property.
Related Blog: The Best Coffee Shops near Bacoor Where you can Stay for Work