Updated as of May 2, 2023
When looking for a condo for sale that is a solid property investment or a perfect property to call home, a person should really need to consider Muntinlupa City, the up-and-coming thriving city of NCR. It is an underestimated city that many consider a hidden precious gem.
Condo living entails the best of modern life. Living in the province specifically in a house with lawns and whatnot is indeed endearing, however, if one really wants to be in the middle of the world's and the country's making – that is, its growth and improvement when it comes to everything new – one must be in the VIP seats of this grand change and race, if not actually be in the middle of it all. With that, a condo for sale provides just that kind of lifestyle. When it comes to the Philippines, Muntinlupa, also known as the Emerald City, is one of the places where people must definitely search for a condo for sale to invest in and buy.
Let's find out more about this: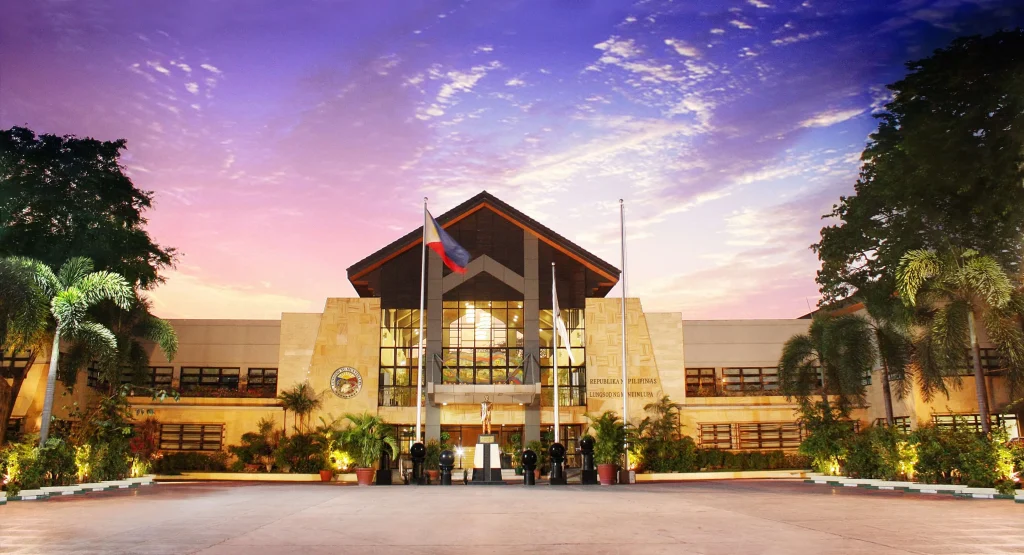 Photo from muntinlupacity.gov.ph
Is Muntinlupa a Part of Manila?
Metro Manila is the National Capital Region of the Philippines and there are numerous urbanized cities that are part of this region including Muntinlupa wherein it is known for providing countless opportunities because located here are the top premier shopping centers, corporate office towers, and other establishments which truly proves that it is a business-friendly city.
Being the southernmost city in the National Capital Region, Muntinlupa city is referred to as the "Gateway to CALABARZON." It is a highly urbanized city, bounded on the north by Taguig, on the northwest by Parañaque, on the west by Las Piñas, on the southwest by Dasmariñas, and on the east by San Pedro and Laguna de Bay, the country's largest lake. Moreover, the city's barangays are named after geographical features, historical occurrences, and botanical traits that were present at the time they were named. Muntinlupa City consists of a lone congressional district and two legislative districts, which are then divided into nine Barangays.
Muntinlupa City is one of the most progressive cities in Metro Manila not to mention that this city is popular with shopping malls and other commercial establishments that the people really love to visit. Visitors can discover a variety of sights and sites in the busy metropolis of Muntinlupa. The city features attractions for all interests, whether they are historical sites, natural wonders, or cultural experiences. Muntinlupa metropolis is a distinct and dynamic city that provides a variety of experiences for both visitors and locals.
Muntinlupa, a City to Thrive In
Located in the southernmost area of Metro Manila, beside the Laguna de Bay and just a few wiggles away from prominent provinces like Laguna and Cavite and prominent cities like Las Pinas through roadways such as the South Luzon Expressway (SLEX) and others, Muntinlupa has recently got the nickname of the Emerald City of the Philippines. Being a highly urbanized city in the National Capital Region with many more in store, it has the boastful status of being the most competitive and improved city in the country in recent years. With over half a million people known to be sophisticated and disciplined, like the rare stone that is carefully earned through thorough polish and shaping, Muntinlupa and the Muntinlupa City Government, too, pride themselves on shaping themselves to perfection.
Indeed, condo living is all about city life. People would definitely experience this in this high-class and refined city when you and your family move into a condo for sale here.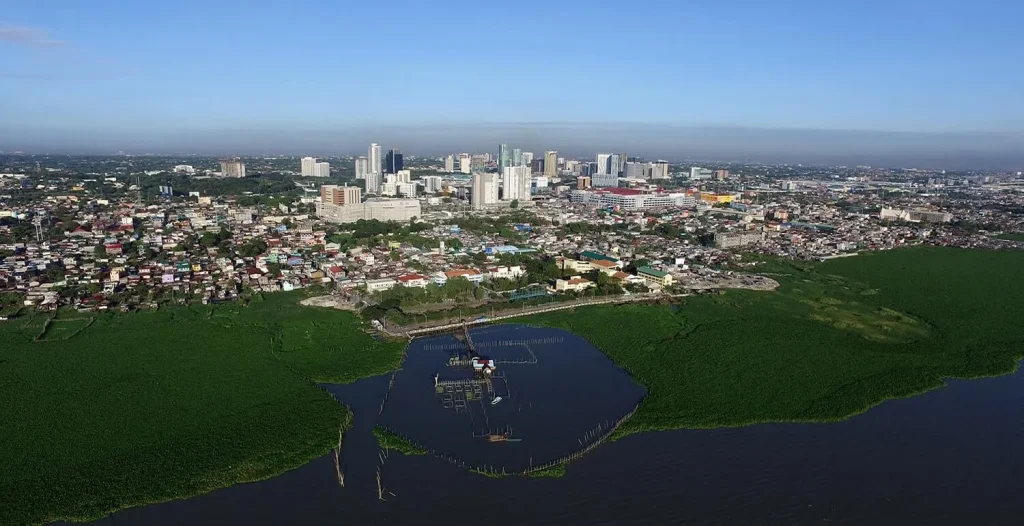 Photo from muntinlupacity.gov.ph
A Quick Run-Through of the Past
Officially known as the City of Muntinlupa, how the city got its name is quite amusing and interesting. The first Filipino settlers of this then-small barrio reportedly misunderstood the question the Spaniards were asking them. The Spaniards were asked the name of the land they were in but the residents replied "Monte sa Lupa", thinking the colonizers were asking what card game they were playing. Additionally, the city's name also has something to do with its topographical nature. The term "mountain", or Monte, was lengthened to mountain land or in Tagalog, Muntinlupa.
After being bought by Quijano Bustamante under the Augustinian's supervision which is all conservative and religious, infrastructure growth became this town's main goal after the 1945's World War especially when it was only known as an agricultural town. Under the reign of the then-town mayor Francisco de Mesa, factories, business establishments, land farms that decorated the city 4,673 hectares wide, and many more residential areas, Muntinlupa started to catch up or even lead during the modernization times of the Philippines. As early as November 7, 1975, when the Metropolitan Manila Commission was created, this impressive city, very much worthy of emulation, was proclaimed as one of the cities and municipalities that proudly categorize itself to be in the compromise of Metro Manila.
Currently, this city holds the most reputable establishments and the biggest prime residential communities such as Filinvest City, Madrigal Business Center District, Ayala Alabang Village, Medical Center Muntinlupa, Asian Hospital and Medical Center, and of course, one of our favorite go-to malls a little bit outside of EDSA traffic, Alabang Town Center.
Let us dig deeper into that.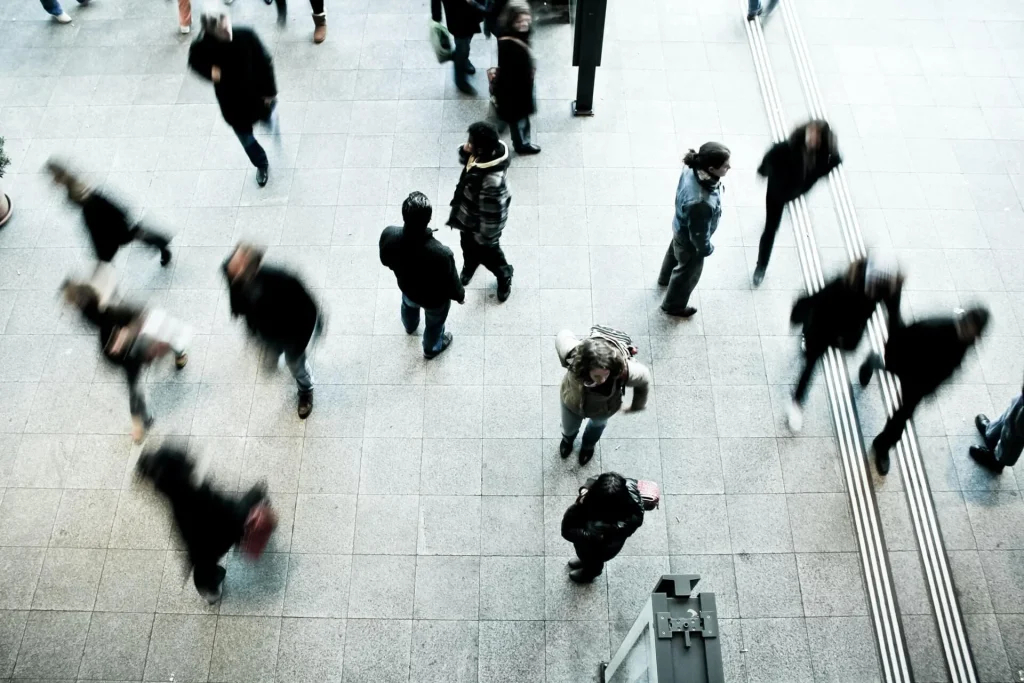 The Business One Stop Shop of the World
To further stress it out because it is really worth note taking, again, because of the progress of two large-scale commercial projects namely the Filinvest Corporate City and the Madrigal Business Park, from the cow pasture and plain greenery Muntinlupa once was, soon turned itself to one of the most superior cities in the Metro. It is so superior that it got international attention. Coined as the Business One Stop Shop, the 2014 World Cities Summit in Singapore recognized Muntinlupa and the Muntinlupa City Government for their effectiveness in reducing the number of steps in acquiring a Business Permit. A very notable and helpful milestone and achievement for many other businesses around the world to emulate and take advantage of.
That is not the only business-related thing that is worth having your approval. There is an 18.7-hectare PETA registered zone solely for the purpose of all things Information Technology, called Northgate Cyberzone, where numerous technology-based companies rely on such as education and learning firms, software design and multimedia, call centers, banking and finance services, e-commerce, and the like. Such businesses are Capital One Philippines Support Services Corp., Convergys Philippines, Corp., Verizon Business, and HSBC Electronic Data Processing Inc.
For over 40 years now, Muntinlupa has been the home of the Kawasaki Motors Philippines Corporation where Kawasaki Motors in the country are birthed from. Of course, everyone knows about Pepsi, and in this city, too, this famous drink is being distributed.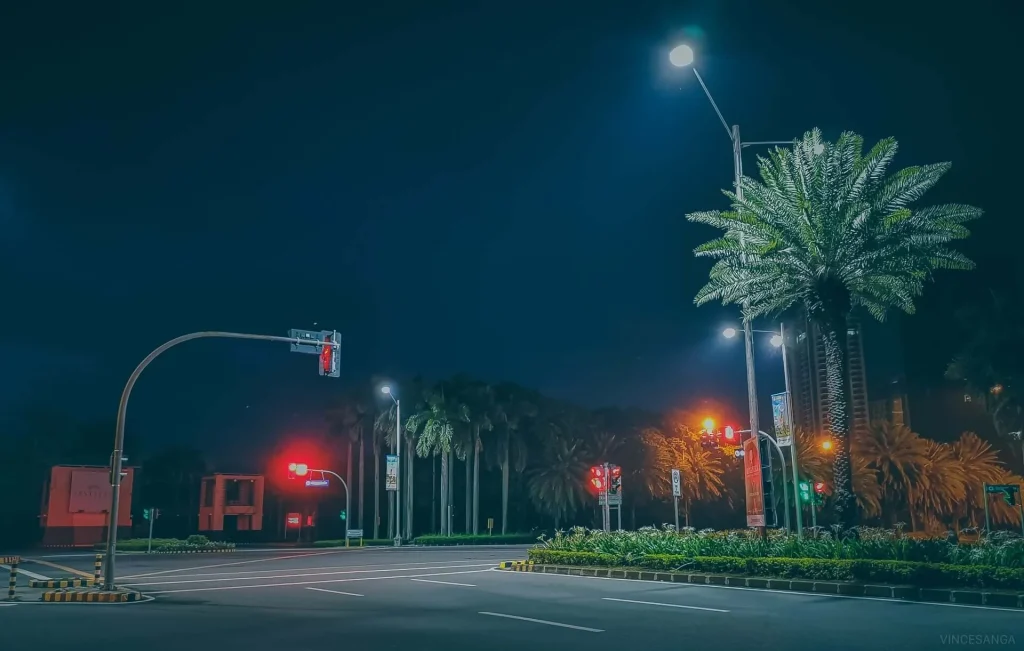 What Is Muntinlupa City Known For?
Since Muntinlupa City is known as Emerald City, it claims to be the "Most Competitive and Improved City" in the country. The city's distinct blend of urban expansion, picturesque surroundings, and rich culture makes it a popular tourist destination as well as a desirable location to live for.
Aside from the aforementioned things to see and expect in Muntinlupa, there are still other things to visit and explore. One of which is Ayala Alabang Village, one of the country's largest and most expensive residential communities, where many of the wealthy and famous people live. In addition, Muntinlupa is well-known for housing the national insular penitentiary, the New Bilibid Prison, which houses the country's most dangerous criminals. This has also contributed to the city's development over the years since it has become the largest prison institution in the country.
Furthermore, Muntinlupa's physical features are diversified, encompassing both urban and natural surroundings. One prominent characteristic of the town is its proximity to Laguna de Bay, the country's largest freshwater lake, which also offers employment for many of its citizens. Numerous recreational pursuits, including boating, fishing, and birdwatching, can be enjoyed at the lake. Indeed, Muntinlupa City is a competitive city.
Recreation and Culture in Muntinlupa
Whether people like it or not, the environment heavily affects not only the way we live life but also us as people. This is why Muntinlupa will definitely help you get that glow up because there are a lot of pluses to getting from here. The five-story Muntinlupa Museum will definitely serve you and your family the most accurate and mouthful of information and history. No need to rely on university libraries, the children can just have a nice leisurely stroll to have access to the Muntinlupa City Public Library to have a good read. When it comes to working out and everything recreation, this city definitely has a lot to serve with its 41 open basketball courts, 59 covered basketball courts, 14 billiard halls, 11 tennis courts, 11 parks and playgrounds, 10 swimming pools, 9 Dance/Slimming/Fitness centers, and 7 country clubs. Indeed, there is no excuse to be bored when you are in this city that just screams for self-growth and improvement.
The Muntinlupa City Charter Day also happens on the first day of March of every year as a special working holiday in the city.
Lastly, ask your children about the Wanderland Music and Arts Festival. We are sure they have heard of it or even gone to one. This festival has been celebrating everything Filipino culture since 2017 every year. This prestigious and fun event gives a spotlight to both international and local artists and live art performances.
Thus, people might still have questions in their minds when it comes to the geographic area of the city. So here's to clarify some confusion:
Is Alabang Different From Muntinlupa?
It is very difficult for others to distinguish if Alabang is part of Muntinlupa. So to avoid confusion, the city of Muntinlupa is divided into a number of barangays or districts and Alabang is part of it. Each district has its own personality and identity.
There are numerous thriving and dynamic communities throughout the city. For instance, Alabang is considered one of the barangays of Muntinlupa. It is a thriving commercial area with a large number of upscale restaurants, retail stores, and entertainment establishments. Ayala Alabang is a more luxurious neighborhood distinguished by its spacious houses and high-class way of living. The Alabang Town Center, a leading shopping and leisure destination with a variety of retail, dining, and entertainment options, is one of Muntinlupa's most well-liked attractions. The country's premier shopping centers are here and people really like to visit here, especially with their families and loved ones in which they can take beautiful pictures and have a little break from everything. Furthermore, the city is dedicated to a large number of volunteer organizations and community groups, such as the Rotary Club and the Alabang Hills Village Association, which provide locals the chance to give back to their neighborhoods.
Is Sucat Part of Parañaque or Muntinlupa?
Sucat is the northernmost barrio of Muntinlupa. Barangay Sucat is geographically located on a flat upper plain along the border of Laguna de Bay, flanked on the north by Brgy. Bagumbayan, Taguig City; to the south, Brgy. Buli is bordered on the west by Parañaque City and on the east by Laguna de Bay.
Did you know? Prior to its establishment during the Spanish era, the community was measured several times by the Posadas Family when Don Juan Posadas was in power. At the time, Don Juan Posadas was the then Mayor of Maynilad (now the City of Manila), who at that time had a very close connection with the Spanish government officials. The word "SUKAT," which is a vernacular word that means "measurement," gave rise to Sucat. Moreover, in the City of Muntinlupa, Barangay Sucat is envisioned as a premier investment hub with highly competitive and healthy residents who live in a sustainable, clean, and safe environment and are guided by transparent and accountable administration.
With all that being said, it is already proven why Muntinlupa is considered a highly urbanized city. The city's combination of modern development, natural beauty, and rich culture makes it an appealing place to reside, work, invest, and visit. Huge thanks to the city mayor and the local government that continuously improve the place by having numerous projects and plans. The city's strategic location, excellent facilities, and various industries have all contributed to the city attracting a wide variety of enterprises and investments. Muntinlupa's history consists of perseverance, versatility, and advancement. Despite numerous hurdles, the city has evolved as a contemporary and flourishing metropolitan hub that continues to draw individuals from all walks of life.
The city also boasts a strong entrepreneurial spirit, as evidenced by the rise of numerous startups and small enterprises in recent years, including retail stores, cafes in Muntinlupa, restaurants, and other establishments that serve both residents and visitors.
Indeed, Muntinlupa is one of the many cities in the Philippines that we must absolutely be proud of.
Read more: 10 Premier Schools in Muntinlupa, Las Piñas, and Parañaque
Header photo By Patrickroque01 (talk) (Uploads) – Transferred from en.wikipedia to Commons., CC BY-SA 3.0, https://commons.wikimedia.org/w/index.php?curid=75649290