For those seeking new twists on their same old fried chicken or adobo dinners at home, because Filipino cuisine is not only deep-fried pork rinds, deep-fried chicken skin, vinegar dipping sauce, coconut milk, and soy sauce, this article is for you!
Filipino food is no stranger to being recognized as one of the world's most scrumptious cuisine and features a lot of delicious recipes, mainly because its heavily influenced by a lot of culture, you have the Spanish taste brought about by our 300 plus year living under their regime, the Asian touch because of how connected we are to our Asian (specially Chinese) neighbors, and of course our own personal touch from our colorful heritage and culture, not to mention influences from other cuisine like American and Japanese.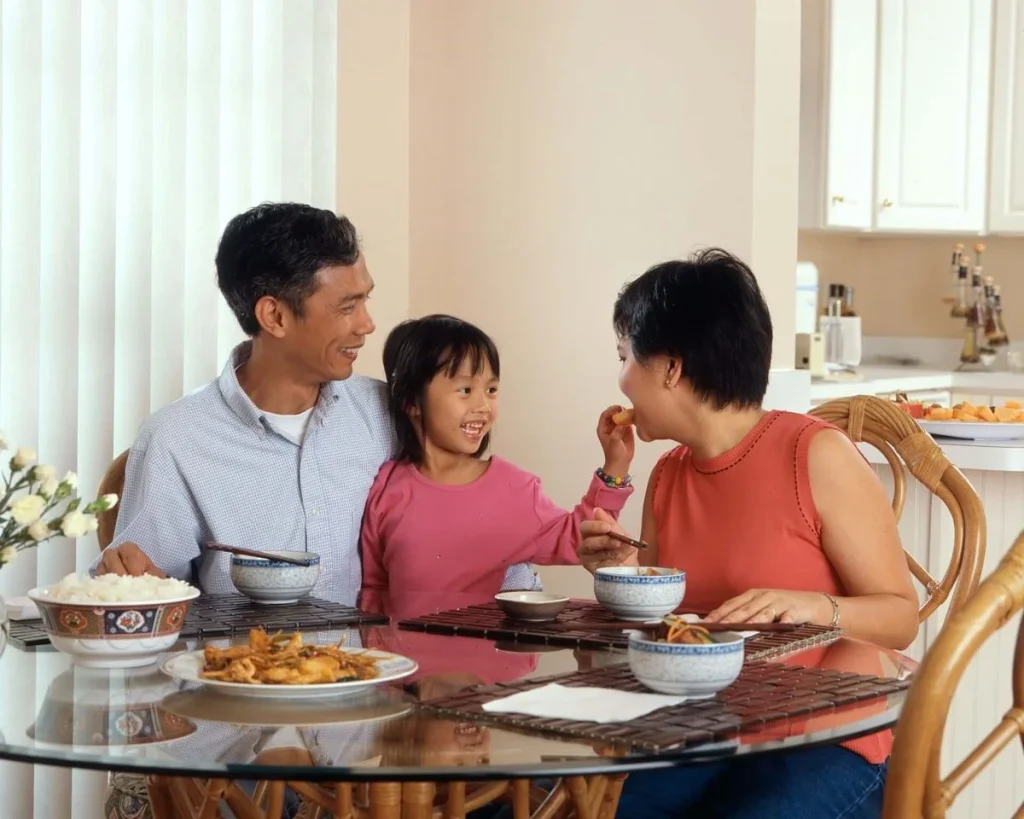 This fusion of flavors from these influences brought about a series of dishes that makes Filipino unique in its own special way. The native dishes also began adapting spices and flavors from different cuisines making it more tasty without losing the taste of its original descent.
Varied, can be prepared easily, and filling. It's no wonder that Filipino foods are reliable fuel for people who are always on the go. But if you're tired of preparing your homemade meals the exact same way every time, change them up by infusing new flavors from other cuisines!
Innovate in the kitchen, and re-energize your taste buds with these five Filipino fusions.
1. Arroz Caldo Ramen or Ramen Toppings on any Chicken noodle soup or other Filipino Soup
A comfort food for whenever you're sick, Arroz Caldo warms the stomach and soothes the soul. Add more reinvigorating flavors by incorporating your favorite Japanese ramen toppings into the dish. Nori strips, soft boiled eggs, and mushrooms will complement the ginger-based spice of arroz caldo well. You can even switch the chicken thighs for chicken breasts or pork belly for a juicier kind of meat.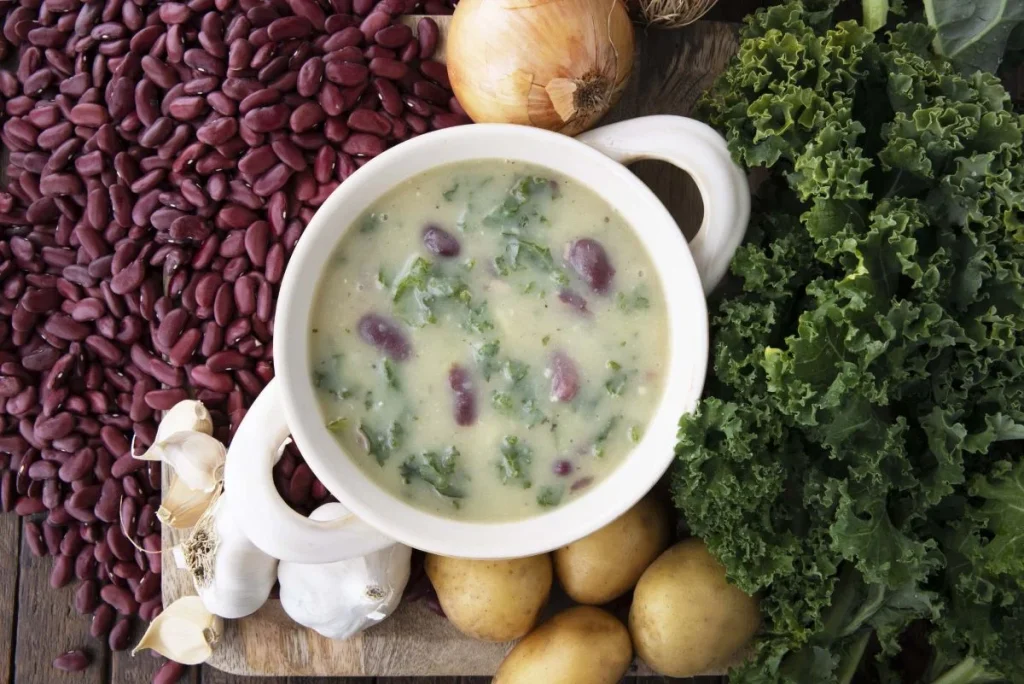 Doing this fusion of Japanese ramen and Filipino Arroz Caldo is a testament to how our dishes are inspired by other cuisine! You can add the ramen toppings in other Filipino soup like lugaw or goto!
2. Pork Sisig Burrito
The crunchy combination of juicy sisig and garlic rice is a guilty pleasure, so why not wrap that mouthful of flavors in a flour or corn tortilla, à la the burrito? Use other ingredients inherent to the Mexican dish, such as salsa and cheese, to give your sisig a more appetizing upgrade. Got leftovers? Put the ingredients in the fridge, reheat and combine them the next morning, and take the wrap to work. You're guaranteed to have a hearty lunch that'll get you through the toughest of assignments!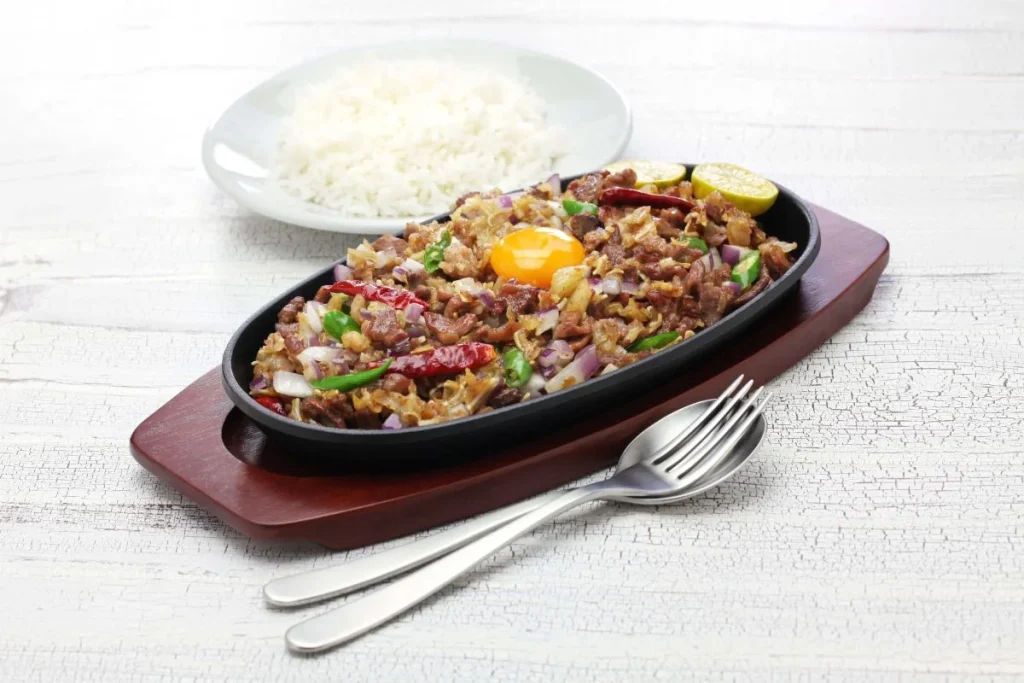 You can even have our traditional crispy pork sisig as your filling for your tacos! You just have to prepare your pork sisig then stuff in into your corn- or wheat-based tortilla then top it off with traditional taco topping. Other things you can do with your pork sisig is by having it wrapped around a lumpia wrapper! It's a good viand for your lunch or dinner with the fam!
3. Gochujang Chicken Adobo, the Adobo without the Soy Sauce
Hop on and ride the Korean wave by preparing your adobo K-style. The gochujang paste lends a spicy thickness to the adobo, giving the dish a hot kick that'll wake you up on the most tiresome of nights. Carefully mix the gochujang with soy sauce first, and fully coat your chicken with it so that the flavor seeps into the skin and meat. To perfectly capture the feeling of authentic Korean cuisine, cook and serve the Gochujang Adobo in a ddukbaegi, the large pot that's used for other faves like bibimbap and jjigae (Korean stew).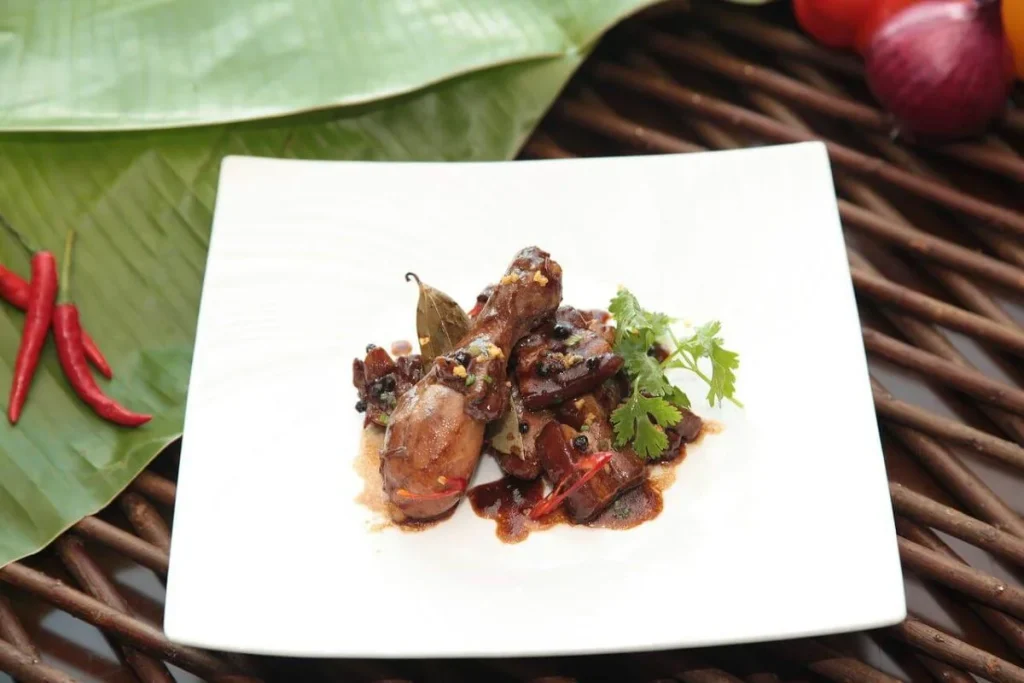 Preparing this kind of adobo helps you give a different touch to this all time classic Filipino food! You can even try mixing this up not only with Chicken Adobo, you can also incorporate the Korean cuisine to Pork Adobo to come up with a different taste for our classic Adobo. This dish is a perfect partner to your steamed rice!
4. Seafood Sinigang Paella
For food enthusiasts who like a challenge, try your hand at this paella, which uses sinigang broth as its base. This is ideal for a celebratory meal, or a weekend lunch with companions. Instead of plain chicken stock, infuse the broth with pre-packed sinigang mix, or make your own with fresh tamarind. Sauté prawns, crabs, and the usual sinigang ingredients like radish, sili, okra, and string beans before mixing the rice and stock, and top the final dish with seafood. Your tongue will thank you for the harmonious blend of classic sinigang sourness and distinct Spanish notes!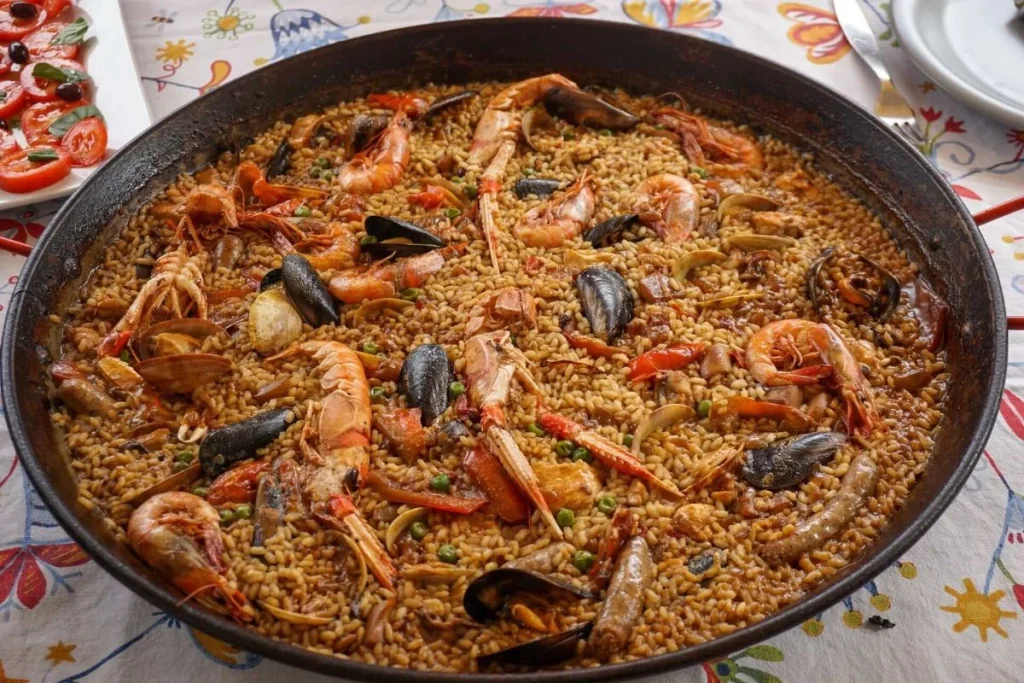 This is a good meal to prepare for your next weekend family gathering when you invite them in your condo in Las Pinas!
5. Mechado Osso Buco, Because Mechado is not only based on tomato sauce
Recreate a fine dining experience at home with this Italian fusion recipe. Boasting a lengthy and meticulous preparation time, this Mechado Osso Buco is perfect for intimate, early evening dinners. Instead of slicing your beef into small squares, braise whole chunks, and cut them as you eat. Add white wine to the tomato stew, but don't leave the beef and vegetables in. Separate the sauce, and pour it back onto your beef and rice when you've finished plating the meal.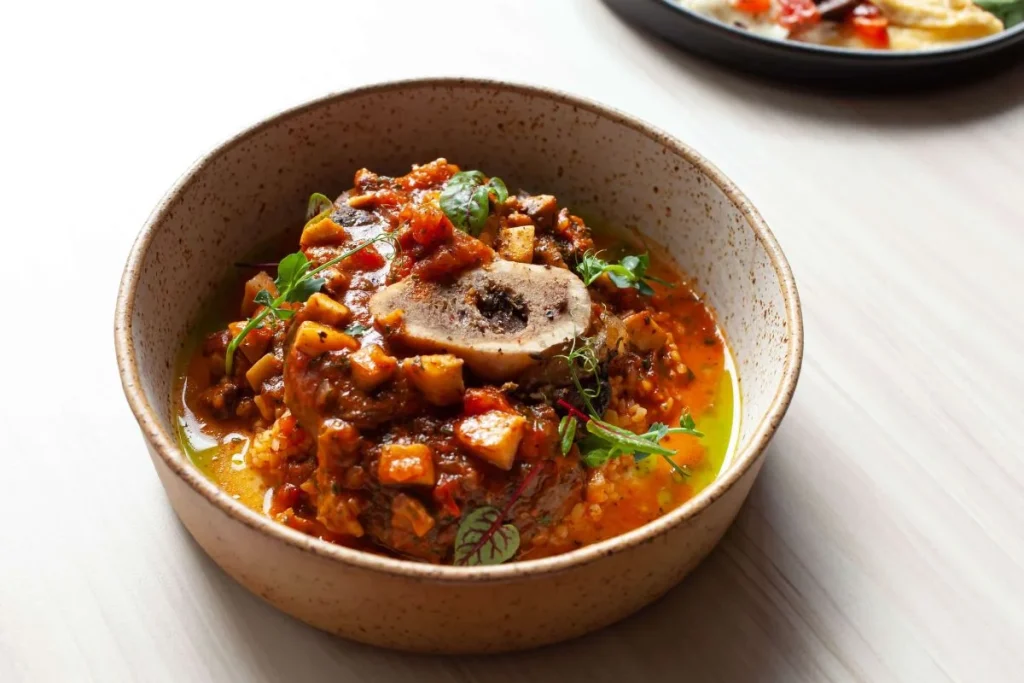 You can even try this in other Filipino cuisine that uses beef as a base ingredient like Menudo and Afritada!
Make every meal special in your Condo in Las Pinas
Aside from good food, its also great to have a home where you can invite friends and family for a good time!
You can have that home with an upscale lifestyle in your own condo in Las Pinas in Hermosa by Crown Asia. Located just a few minutes away from NAIA and other prime cities here in the South, Hermosa is a good place to be! Its also near essential commercial establishments like groceries where you can buy your ingredients to prepare your Filipino dishes with a twist!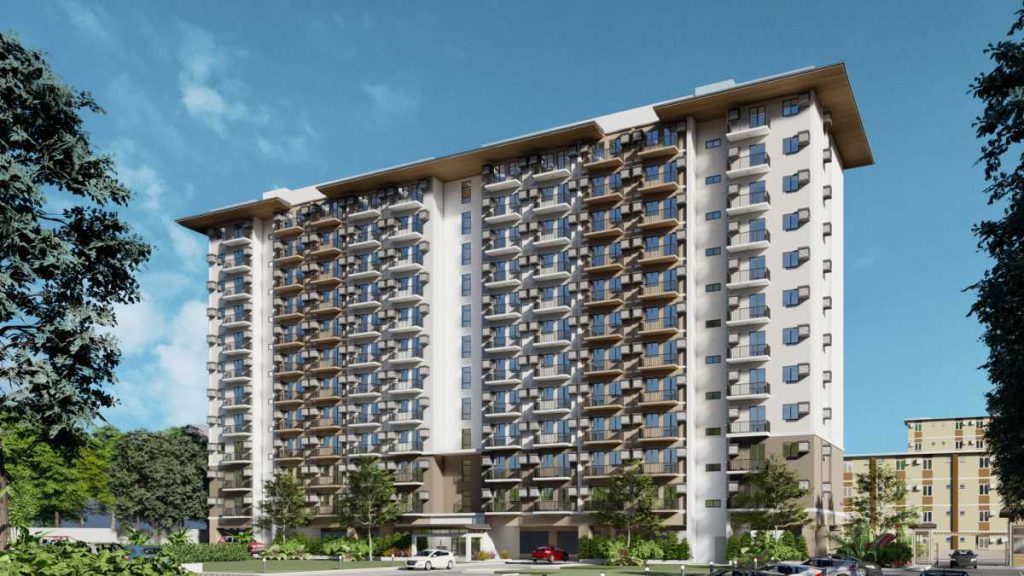 Finding new ways to prepare your favorite dishes will surely inspire you to always come home to Filipino dishes. After all, home is where your hopes of having a beautiful life begin. Head to your kitchen in your condo in Las Pinas, and blend the right mix of flavors to create yours now.
Related Blog: 10 Filipino Delicacies on Every Foodie's Bucket List