Designers of high-end appliances aim for great performance, appeal, and durability. Culinary experts are frequently consulted by manufacturers when designing appliances for upscale restaurants. Premium homes become more special because of the luxury appliance brands associated with them. Aside from their beautiful design, luxury appliances give value by having longer lifespans than standard appliances. Decades of use turn the purchase into an investment considering that the user might never need to purchase another appliance afterwards.
Appliances make people's lives a little easier by providing convenience and lowering the amount of time people spend completing regular tasks around the house.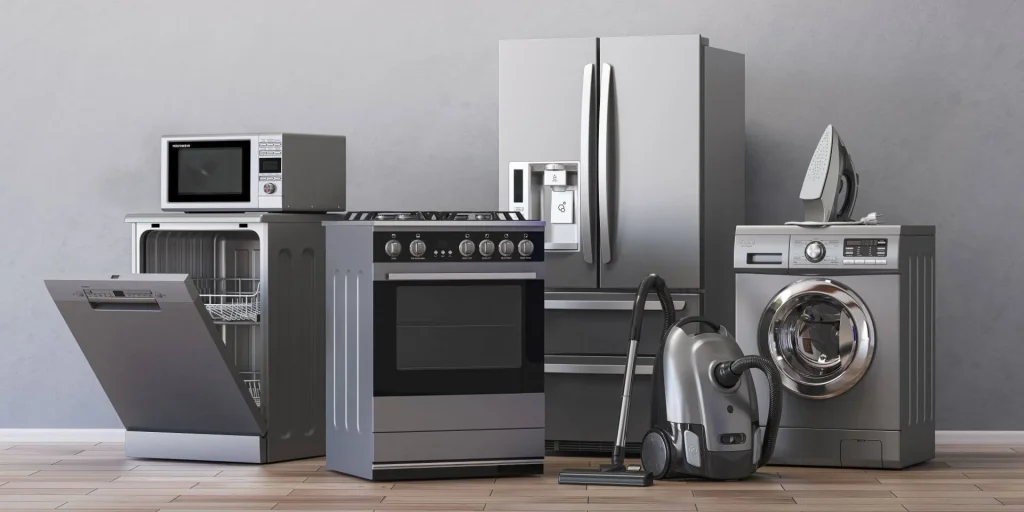 What Makes High-End Appliances Better?
High-end appliances are designed to be highly useful as well as aesthetically pleasing. When people decide to buy a premium appliance, they are getting a piece of cutting-edge craftsmanship. That is a significant portion of what customers are paying for. Buying new appliances can significantly increase the value of the property. According to Consumer Reports, adding new appliances, flooring, or countertops to the kitchen can raise the value by 3-7%.
When customers buy cheap appliances, one downside is that they are more likely to shell out money on maintenance and early replacements. As a result, one benefit of investing in luxury appliances from the very start is that they last longer.
What are the Best Kitchen Appliance Brands?
Thermador
In 1947, Thermador began selling heaters before expanding into premium appliances for business and household use. It is best recognized for its innovative gas cooktop star-burner design. Every aspect is precisely crafted to enrich the culinary experience, from the precision-engineered Cooktops to the cutting-edge WiFi-enabled Oven and Refrigeration solutions. The premium appliances for the kitchen are finished in sleek stainless steel for modern elegance, as well as durability and ease of maintenance. The company is known for its kitchen appliances such as professional-grade ranges, wall ovens, cooktops, dishwashers, refrigerators, freezers, and warming drawers.
Dacor
Dacor's story began in 1965 in California. The company's goal has always been clear: to manufacture distinctive appliances that are anchored in beauty and driven by innovation. That mission still drives everything the organization conducts today. Dacor's mission is to advance the art of living well. Dacor combines precision performance with meaningful innovation to create heightened experiences that make one's residence really unique.
The Dacor group has created an astonishing number of industry groundbreaking innovations. Patented attributes flourish across their whole array of kitchen appliances. Features such as an infrared gas broiler built into an electric oven, a Pure Convection system for even heat distribution, a Butterfly Bake Element for an exceptional conventional bake, and extra-sized Dacor Greats that make cooking with large pots and pans easier.
Sub-Zero and Wolf
Over 70 years of exquisite craftsmanship and highly skilled engineering, Sub-Zero and Wolf have ruthlessly dominated the kitchen appliance industry with nothing but dreams to offer experiences worth cherishing at premium homes. Furthermore, Wolf has been linked with professional cooking equipment for restaurants and hotels for over 70 years. The Wolf line has been developed for the serious in-home cook as part of Sub-Zero. Wolf cookware ignites a passion for cooking with its excellent performance and cutting-edge design.
Gaggenau
Gaggenau is the world's leading brand of restaurant-quality cooking technology for the contemporary home. Its stylish range includes ovens, gas, electric, and induction cooktops, ventilation, dishwashers, modular refrigeration and freezer columns, and wine storage units, and it specializes in modern and innovative built-in home equipment. Gaggenau also makes specialty appliances for the luxury American kitchen, including steamers, grills, and deep fryers, as well as the Asian-inspired Teppan Yaki.
The showpiece, though, is their sleek, built-in stainless steel espresso machine. It is intended to be fitted into a cabinet wall and includes one-touch controls, continuous water temperature, and an integrated milk system. It even has Wi-Fi capability. Whatever Gaggenau appliances a person selects, an experience of a sleek, industrial-inspired design will surely be attainable and it will look that's most suitable for modern homes.
La Cornue
La Cornue ranges have stood out in France since 1908. They have enameled steel French doors with side swings, polished brass accents, and decorative ornamentation. Because each La Cornue range is created to order, the brand-new appliance may take months to be delivered. However, this also implies that everyone has the opportunity to personalize. Over 8,000 variations, colors, finishes, and sizes are offered. This innovation sought to increase the quality of home-cooked cuisine, exemplifying the brand's dedication to culinary excellence. La Cornue's lines are still hand-assembled to this day, ensuring the greatest degree of quality.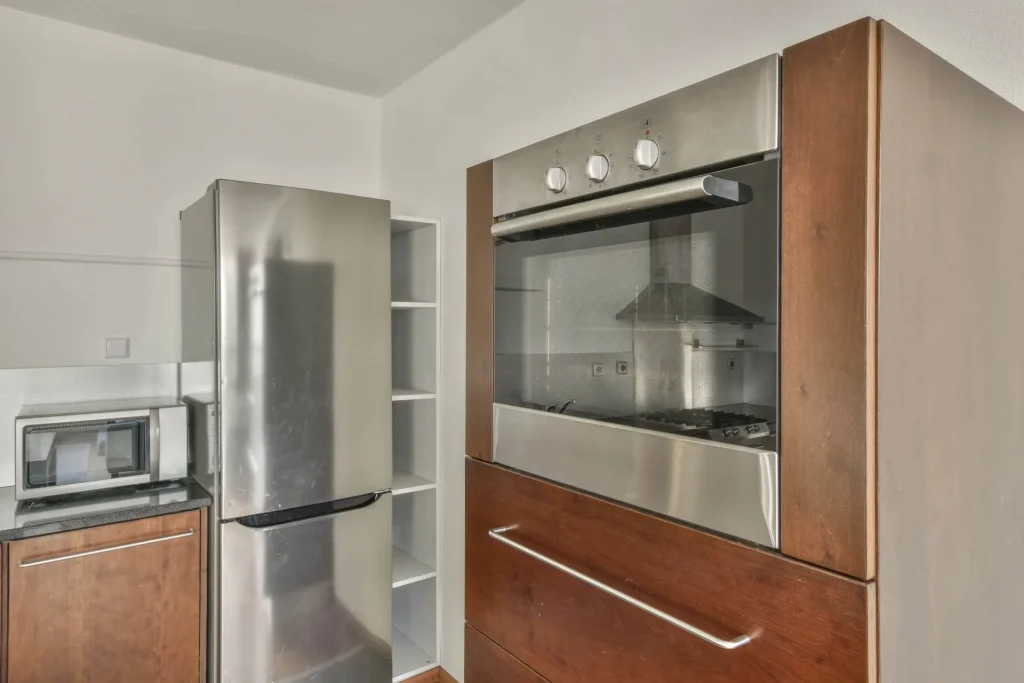 Is Bosch a Luxury Appliance Brand?
Bosch, a pillar in the luxury brand kitchen appliances market, offers a wide range of high-end appliances. Bosch offers a comprehensive range of products, including dishwashers and refrigerators, as well as ovens, cooktops, microwaves, and ventilation systems.
With a decades-long track record of exceptional product quality, consumers all around the world regard Bosch as one of the most dependable kitchen appliance companies. Before leaving the factory, each of the electrical appliances goes through hundreds of quality checks. High-quality gas ranges, such as the Bosch 800 Series or the Café slide-in gas smart range, have a life expectancy of up to 20 years, the longest among kitchen appliances. Built-in or wall ovens, such as the 30-inch Bertazzoni with a life expectancy of 15 to 20 years, are closely watched.
What Makes High-End Appliances Better?
Luxury appliances, as opposed to their lower-cost alternatives, are constructed with premium materials for a higher-quality performance that is supposed to last. Furthermore, advanced testing during creation and manufacturing ensures that its professional-grade high performance will meet all expectations. All that being said, high-end appliances are frequently more energy efficient than their lower-priced counterparts, in addition to their aesthetics, convenience, and improved functioning.
Read more: The Best Online Stores to Order Home Appliances for Christmas Gifts