The holiday season is slowly approaching as Christmas is just around the corner, and if you are one of those people who like giving gifts, finding the best presents can become a yearly dilemma. There are a lot of Christmas gifts out there; some of the most common are clothes, beauty products, gift cards from cafes, and accessories, among others. But perhaps the most worthy gift ideas are the practical ones that you can use in your daily life. If you are a homeowner or coming to be one, you will soon realize that the most useful—and probably one of the best presents to give and receive if you are a fan of keeping your home nice are home appliances. However, ever since the pandemic started, the traditional "going to the malls and browsing through the stores to shop for your Christmas gifts" has been slowly leaving the picture, and now, the new normal is online shopping. While some people prefer traditional shopping, others like online shopping as it is more convenient; you can have your order delivered straight to your doorstep with just a few clicks.
But, understandably, the others are skeptical of doing their yearly shopping virtually as along with the rising online shoppers, online scams have become rampant. Moreover, you cannot physically examine the product before purchasing, which is a risk that can either make you happy and relieved or outrageous and regretful—there is no in-between. With that said, to help solve your yearly dilemma, here are some of the best online stores to order home appliances for your Christmas gifts.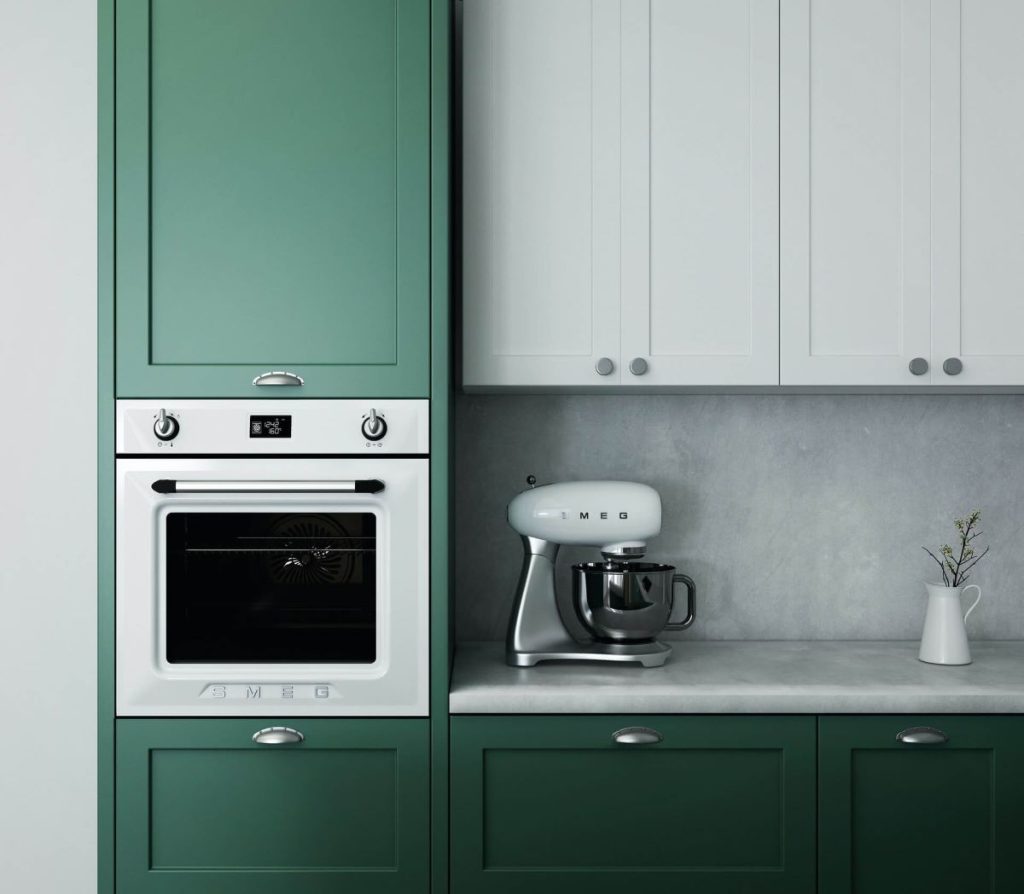 Online Stores in the Philippines to Buy Appliances From:
All Home (allhome.com.ph)
When it comes to building and renovating homes, AllHome is one of the first choices of a modern Filipino family. It is a one-stop-shop for all of your home needs. It offers an extensive range of top-quality home-improvement products from construction supplies, furniture, bed and mattresses, carpet, organizers, decor, lighting, and even electronic gadgets and appliances. AllHome is strategically located all over the Philippines, with 52 stores nationwide to date; therefore, it is safe to say that this has become a prominent appliance store in the country. However, customers cannot freely go to the store anymore as there are certain restrictions due to the pandemic. Fortunately, AllHome is also available online, where orders can be delivered straight to your doorstep, but in-store pick-up is also an alternative.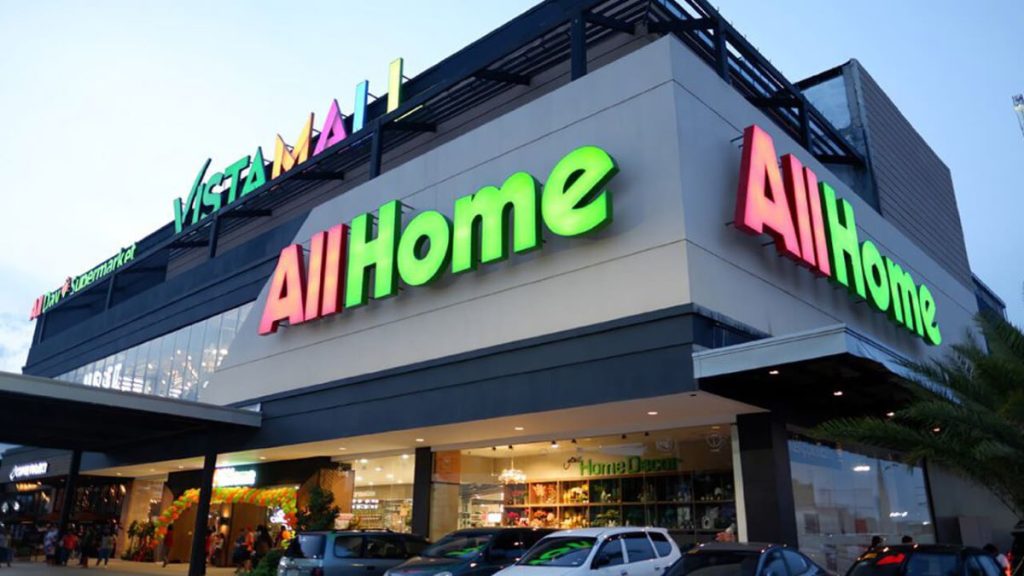 photo from allhome.com.ph
AllHome offers a variety of home and kitchen appliances, including dish dryers, gas burners, induction cookers, ovens, air conditioners, inverters, washing machine, and refrigerators from well-known appliance brands—Samsung, Fujidenzo, Whirlpool, Bosch, LG, Toshiba, Electrolux, Tecnogas, Eurotek, and Kolin, among others. The store currently has a Christmas Catalog and End-of-Season sale. They accept Visa and Mastercard debit or credit cards. Online payment options are debit or credit card for straight payment or installment, bank deposit, cash on delivery, pay in-store, PayMaya, Gcash, and Paynamics. Additionally, AllHome delivers in 16 areas, including Metro Manila, Cavite, Bulacan, Pampanga, and more.
Western Appliances (western.com.ph)
Western Appliances—which has been in business since 1965—is a major retailer that carries a wide range of audio-video entertainment systems, electronics, and home and kitchen appliances. It offers various appliance products, including televisions, washing machines, air conditioners, inverter appliances, and small appliances such as oven, air fryer, mixer, blender, electric kettle, coffee maker for cooking and baking appliances; air purifier, steam iron, sterilizer, vacuum cleaner, and dry iron for cleaning appliances; hairdryer for personal care and fans and air coolers, as well as water dispensers and heaters. On top of that, the store carries leading appliance brands like Asahi, Philips, Samsung, Sharp, Sony, Whirlpool, LG, Mitsubishi, Fujidenzo, Brother, Breville, Blueair, Crown, Casio, Alpine, American Home, Blueair, Kitchenaid, Hanabishi, Panasonic, Oppo, Imarflex, Carrier, Daikin, Dyson, Devant, Air Easy, Condura, JBL, Iwata, Koppel, Electrolux, and so on.
Since it is the year-end season, Western Appliances offers holiday discounts. They deliver within Metro Manila and selected areas in Batangas, Bulacan, Cavite, Laguna, Pampanga, and Rizal. For payment methods, the store provides straight payment using Visa and Mastercard for debit and credit card, Gcash, Grabpay, and BPI or BDO for bank deposit. Additionally, credit card installment through BDO, Metrobank, HSBC, and BPI and financing installment using TendoPay and BillEase for those who do not have credit cards are also available.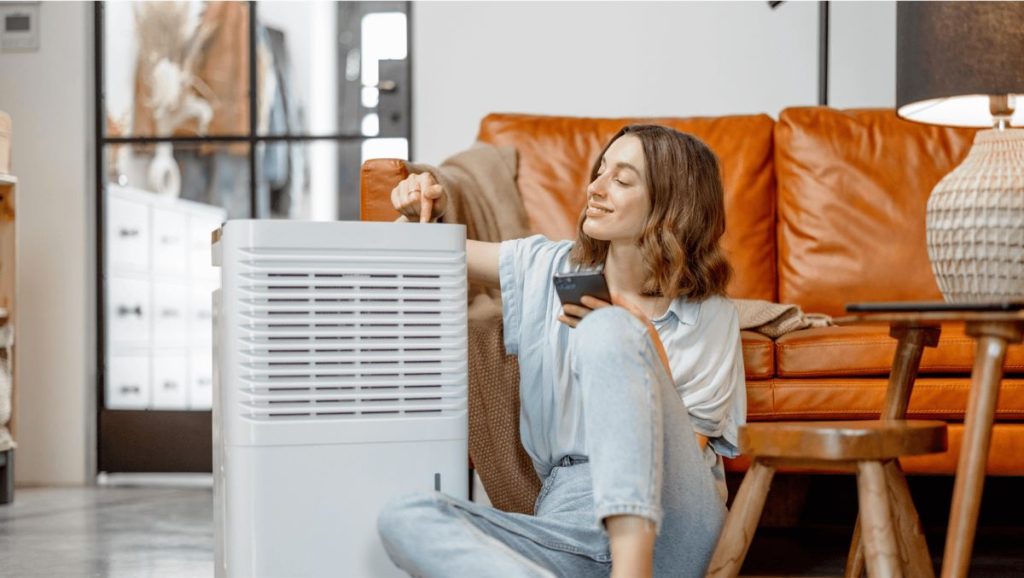 Rustan's (rustans.com)
Founded in 1952, Rustan's was among the earliest to introduce renowned international brands to discerning Filipino shoppers and visitors. The store recognizes itself as the Philippines' leading upscale and luxury retail destination, known for its unrivaled range of prestigious brands and quality merchandise. They offer nationwide, door-to-door delivery across the Philippines, aiming to dispatch orders within 24 hours of receiving the order. What's unique at Rustan's is that they offer Gift Wrapping services if you purchase a gift order on their official website. However, since Christmas is coming and other people are buying their Christmas presents online, online businesses such as Rustan's are busy, therefore the processing time will be longer. So to make sure to get your presents before Christmas Eve, utilize your time and search for your gifts as early as today.
Aside from beauty products, jewelry, clothing, shoes, and bags, Rustan's also has home products like home decors, dining and living wares, and kitchen electrical supplies including appliances—from high end electric fans, air purifiers, and vacuum cleaners to smaller devices such as rice cookers, air fryer, blender, coffee maker, wine chiller, garment steamer, automatic alcohol dispenser, dishwasher, and many more. Similar to the first two stores mentioned, Rustan's appliances are also from well-known brands: Dyson, Philips, Dowell, Nespresso, Breville, Maximus, Monarc, Crane, Coway, Blue Air, Stadler Form, Russell Hobbs, Koizumi, Tefal, Cuisinart, and KitchenAid, along with many others. The store accepts Visa, MasterCard, JCB, PayMaya, and Paypal as payment methods. They also take installments from selected banks as well as HSBC Installment options for HSBC cardholders.
SM Appliance (smappliance.com)
Most Filipinos have consistently opted to go to malls like the SM store to look for Christmas gifts during the Holiday season. While some go for clothing, jewelry, or perhaps food presents, SM Appliance is also a well-known store to choose practical home appliance gifts. Gift shopping is the most enjoyable when done physically. However, due to some restrictions because of the COVID-19 pandemic, the mass cannot freely go to the malls to do their annual Festive season shopping. But like most physical stores, SM Appliance has always had an online shopping option—though it had become more reliable during these times. The store delivers mostly to Metro Manila, Bulacan, Cavite, Laguna, and Rizal. If the address is not within the delivery coverage, customers may conveniently opt for order pick-up at the SM Appliances branch near them. They offer various appliances like television, refrigerator, air conditioner, multicooker, brewers, ovens, juicers, air fryers, and many more options to choose from, with brands ranging from well-known ones such as Samsung, Panasonic, LG, Sony, Carrier, Breville, Condura, to Daikin, Hitachi, Imarflex, Fujidenzo, Fabriano, JBL, Whirlpool, et cetera. SM Appliance also accepts Visa, MasterCard, JCB, and AMEX payments for purchases made on their website.
The digital world keeps on expanding and wherever you are in the world, you can access the internet—this might become true sooner than we expect. So in dire need of social distancing like what we are experiencing today, the online market is conveniently and strategically available where you can purchase the things you want with just a few clicks. Now that Christmas is just around the corner and preparing for Christmas presents is starting, being equipped with the most reliable online stores is one of the wise things to do. Aside from that, it is equally vital to make sure that the stores you will be opting for delivering in your area and on your doorstep. So whether you are in a subdivision in Cavite, a Condo in Las Piñas, or are just moving to their newly-purchased house and lot for sale in Laguna, the cited websites ships through those locations. So what are you waiting for? Start browsing the stores and find the best present for your dearest ones. Shop wisely!
Related Blog: Smart Gadget Gift Ideas Perfect for Holiday