There are a lot of things that you need to consider when it comes to choosing the right house and lot for sale. Such things include the overall size of the lot, the living room space, the number of rooms available, the parking lot, and the kitchen area, which is highly important for those who are into cooking.
And ever since the pandemic allowed some to develop an interest in cooking, it became one of the things that they make sure to consider when checking a house and lot for sale in the market. But then again, it's not just the space that is important for it's just a mere space. It is the equipment, kitchenware, utensils, and other decorations that complete the whole functionality of the kitchen area.
Filipinos are naturally good at cooking which was highly evident even in the earlier days when they mainly use palayok. But as time goes by, Filipinos went from using palayok and other classic Filipino kitchenware to using non-stick, stainless steel cookware sets which improved cooking on a different level.
You can use anything that you may find valuable and affordable regardless of the brand but there is no denying how cooked meals taste a little different with premium and quality pots and pans. Other cookware brands for your kitchen needs have emerged and continuously emerging into the market.
If you'll surf the internet about kitchenware brands, there are tons of choices that you can choose from. From stainless steel, cast iron, and ceramic, to non-stick, aluminum, carbon steel, and other types that might overwhelm you.
But need not fret for if you're someone who doesn't know where to start in the kitchen and what cookware brands to choose, then this article is for you! Before delving deeper into the best cookware brands out there, here's a list of the things that you should first consider when choosing the perfect brand for you.
Things to Consider When Buying Kitchenware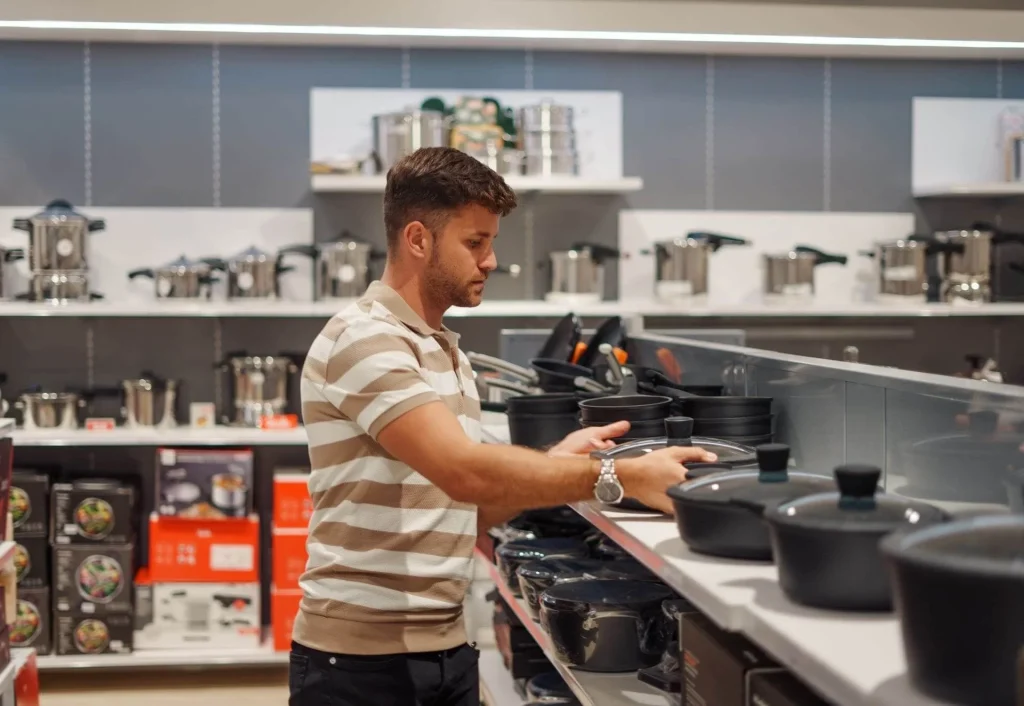 Budget
The first thing that you need to do before buying kitchenware is to set the maximum budget that you will be willing to spend for that matter. There are different varieties of kitchenware in the market, from the most affordable to the most premium. It's given that you would want to pick the best cookware brand but remember to only spend based on your capability and what you need.
Material
As there is a variety of kitchenware made with different materials, it is better to research it and decide on what you want and need. Each has its advantages and disadvantages so make sure to pay more attention to that so you can maximize it.
Functionality
You wouldn't want to invest in kitchenware that would only be a display if you don't use it much. After evaluating its price and material, the next thing to assess is its functionality. Before swiping your card, take your time to think if you'll be able to use it for its purpose and if it will be practical to splurge on that cookware set.
Quality
Choose your kitchenware wisely. Research quality cookware brands available in the market so you can make the most out of your purchase.
Aesthetics
If you're a little bit extra, you can try to set a particular aesthetics for your kitchenware. Aside from thinking about technical things, you can match its colors and design to your kitchen's whole vibe to create a consistent pattern.
Best Premium Kitchenware Brands for You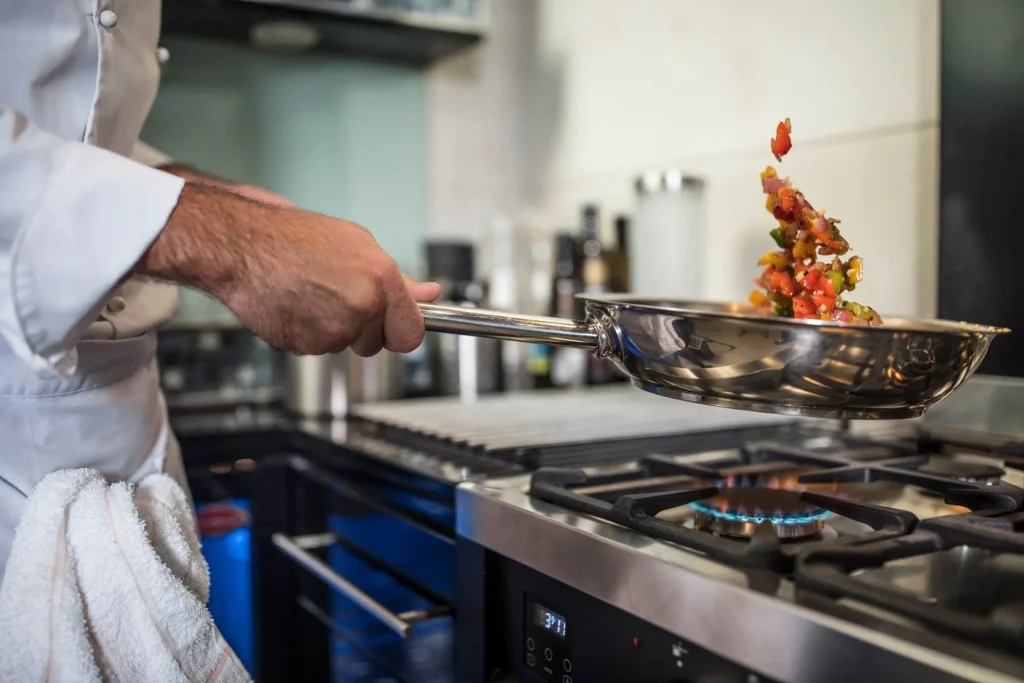 Le Creuset
Although it is relatively expensive compared to other kitchenware brands in the market, this shiny and colorful enameled cast iron Dutch oven is a staple in the kitchen if you want versatile kitchenware that can be used for a variety of purposes like braising, frying, cooking soups, and even baking.
T-Fal
For more budget-friendly cookware, T-Fal got you covered. It is the first kitchenware brand to release a non-stick Teflon in the market. It comes in different sizes and is resistant to metal utensils so you don't have to worry about scratching.
All-Clad
Being in the market for over 51 years already, All-Clad has proven itself worthy of your money. Although it cost a hefty sum of money, it is an investment that you can use for a lifetime. While it offers a variety of cookware, it is well-known for its durable and balanced heat distribution stainless steel pots and pans.
Cuisinart
Cuisinart cookware is made out of stainless steel and non-stick material which is offered at a relatively affordable price. It is beginner-friendly so you don't have to worry if you're just starting to learn how to cook. With its high quality and durability, it has gained quite a name in the market for home cookware.
Caraway
Caraway is that viral cookware you've probably stumbled upon online for being aesthetically pleasing while maintaining its functionality. It is a versatile ceramic non-stick cookware that can be used in gas, electric stoves, and induction.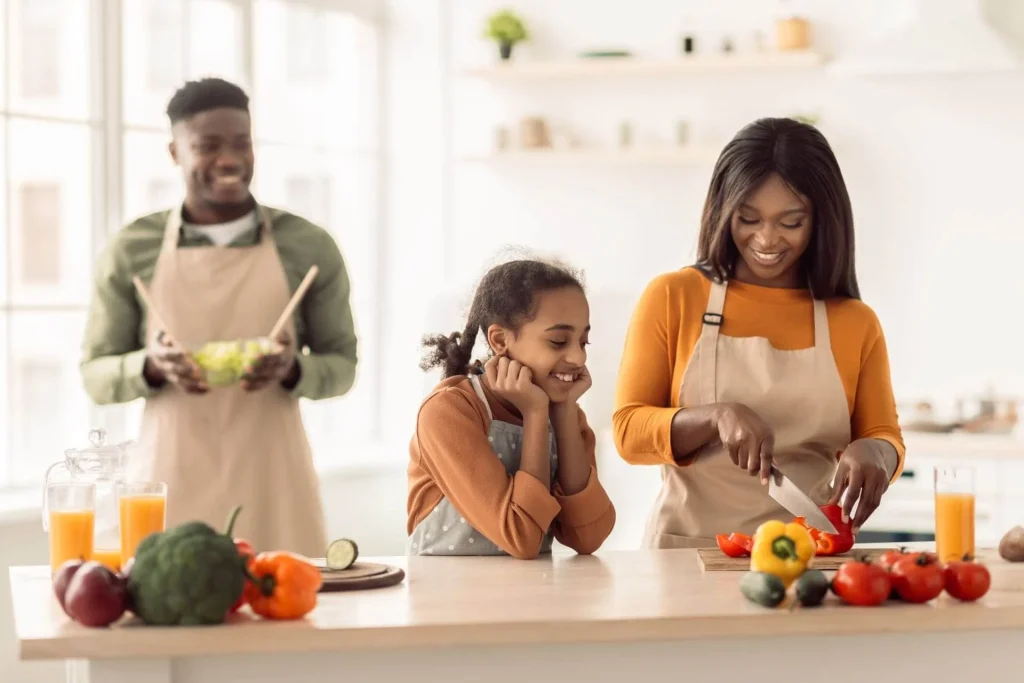 Made In
While the brand offers kitchenware in different materials, they are known for their carbon steel pots and pans. It is the perfect cookware for a professional kitchen and has been recommended by esteemed chefs. Despite the quality and durability of the cookware, it is offered in the market for an affordable price.
Lodge
Inexpensive cast iron cookware? Durable and versatile? Available in different styles and sizes? The lodge is all of that. With proper care, the lodge cookware can be your partner in the kitchen for a long time.
Staub
Staub, another enameled cast iron cookware that competes hand in hand with Le Creuset. It is known for its fun and unconventional pot designs and is highly used for soups or slow cooking. Staub kitchenware can conduct heat properly, distribute heat evenly, and retain heat level and performance throughout usage.
Anolon
It's the first kitchenware brand with pans that are non-stick with hard anodized aluminum pots and pans. It is durable, versatile, and provides a myriad of options for your cooking needs. Anolon cookware is perfect for both home and professional kitchen use.