The word aesthetics came from the Greek word "aisthetikos," which means "of sense perception." In ancient times, the Greeks put immense value on the appreciation of beauty, nature, art deco and art that they formed a whole branch of philosophy out of it – and it was called aesthetics. As the aesthetics of living spaces, which can also be called interior design, evolved throughout centuries, it has always impacted the flow of space and quality of living of the persons that inhabited such spaces. Let's tackle the different interior design styles that will bring vivid life and emphasize aesthetic to your house and lot.
Why You Should Pay Attention to Interior Design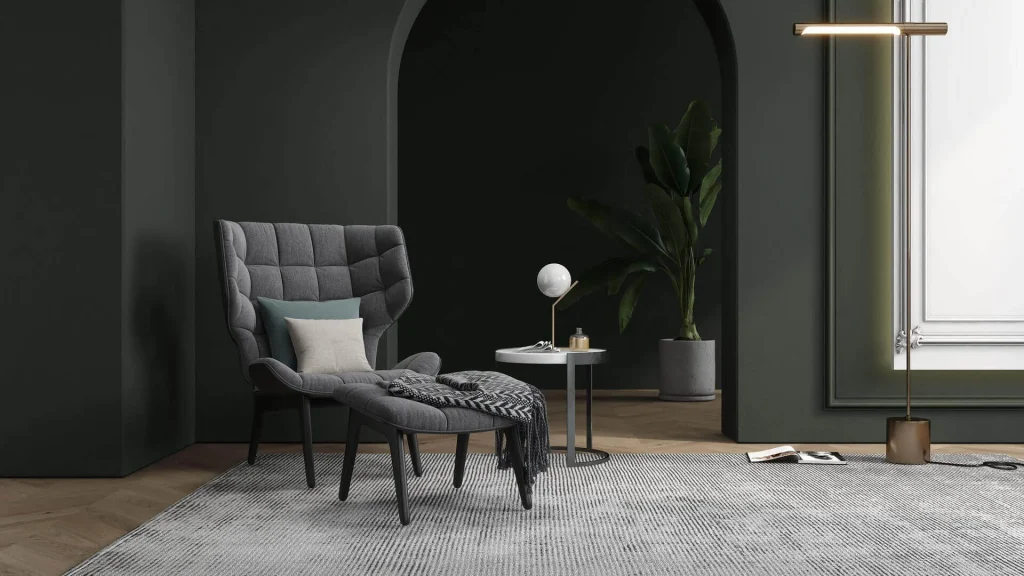 Interior design is significant, without a doubt. It is the process that provides homeowners efficient solutions to challenges involving how the space available in their house and lot can be better used yet still be aesthetically pleasing. The goal of interior design is to improve space, add functionality to it while creating ample space with visually pleasing aesthetic. Hence, good interior design makes it better suite for the purpose that a particular space serves. For example, good living room design will make staying in such a room feel more welcoming and relaxing. Interior design is vital to improving user experience in a space or room through efficiently managing the available space in an environment, such as a house and lot, making it easier to move through such spaces.
It is important to be aware of the idea that good interior design like maybe a contemporary interior design or an eclectic style is much more than just looking good. It focuses on making sure that space is both greatly design and maximized efficiently. Colors in interior design for one, area a powerful tool that positively influences the vibe of a room and the mood of the persons staying in that room. Moreover, interior design lets you express yourself by manifesting your personality and good qualities in tangible form. Given this, you'll be sure to make a good first impression on visitors with good house and lot interior design!
Here are some eye-catching interior design styles you can ask for your interior designers when you hire them for your home interior designing: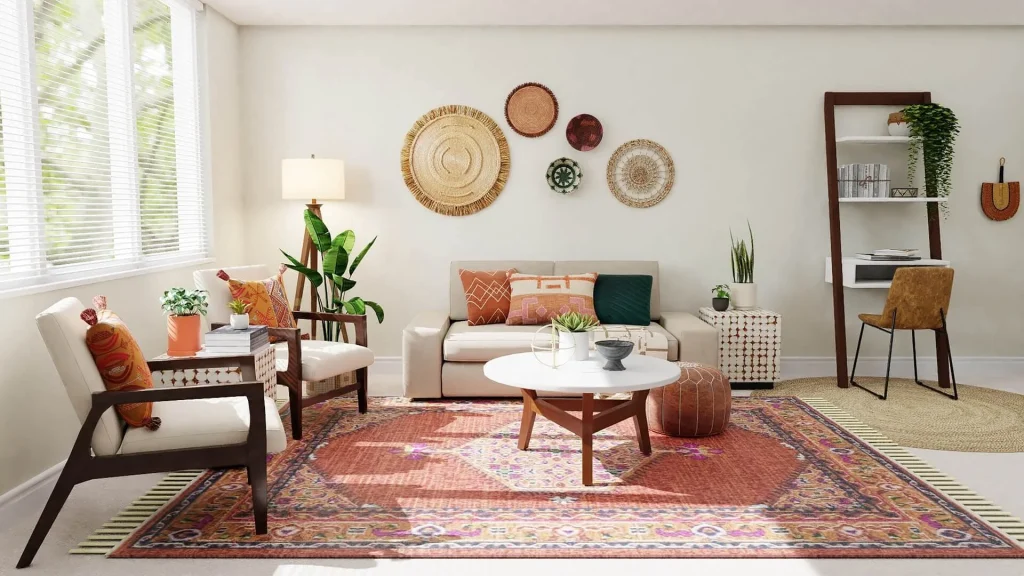 Rustic
The rustic interior design style focus on ruggedness, focusing on letting design be embodied through natural aesthetics and incorporates natural elements. Natural aesthetics in rustic interior design elements take inspiration from outdoor elements by emphasizing materials of stone, leather, leaves, animal hides, and wood with some weathered finishes on certain parts of a room. Hardwood floors and metallic accents are a defining characteristic of rustic interior design, with a focus on creating a relaxing atmosphere through earthy colors and aesthetic.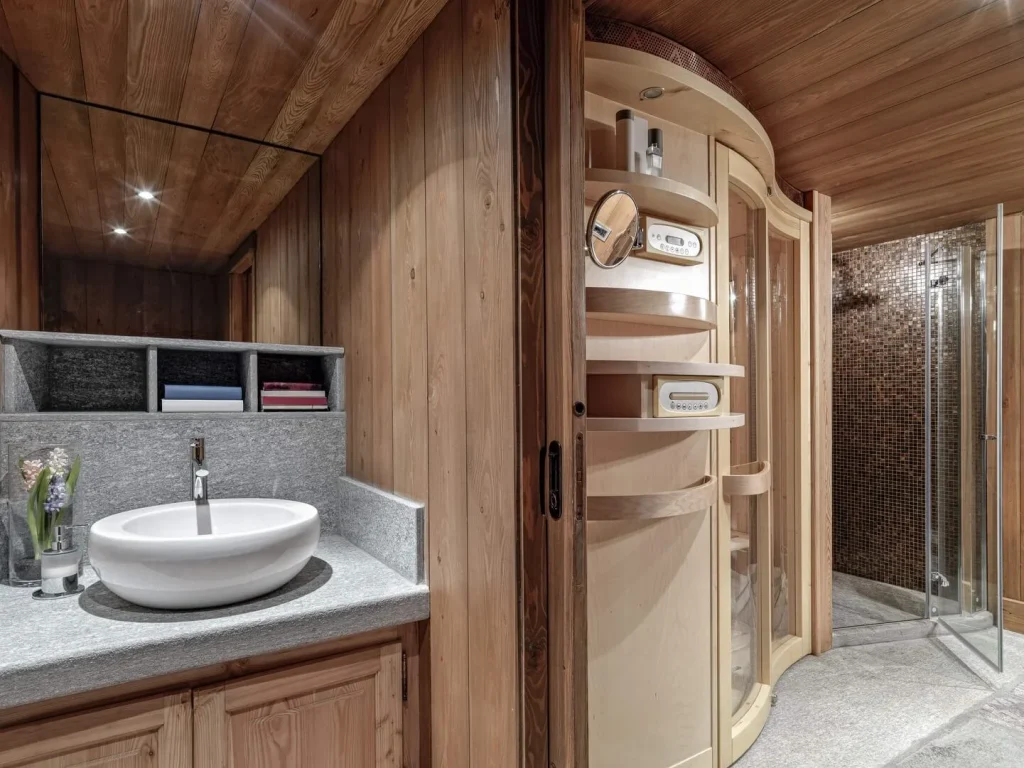 Browns, dark forest greens, tans, wood grains – colors that resemble the outdoors are the main color palette of a house and lot with rustic interior design. Woven blankets and pieces of fur help add a more rustic feel to the interior design of a room as well, and fireplaces can give it more character. In its core, wood is a vital part of rustic interior design, so it's important to make use of hardwood floors, wooden furniture design, wooden beams, decorative arts and the like, to embody the rustic interior design well.
Minimalistic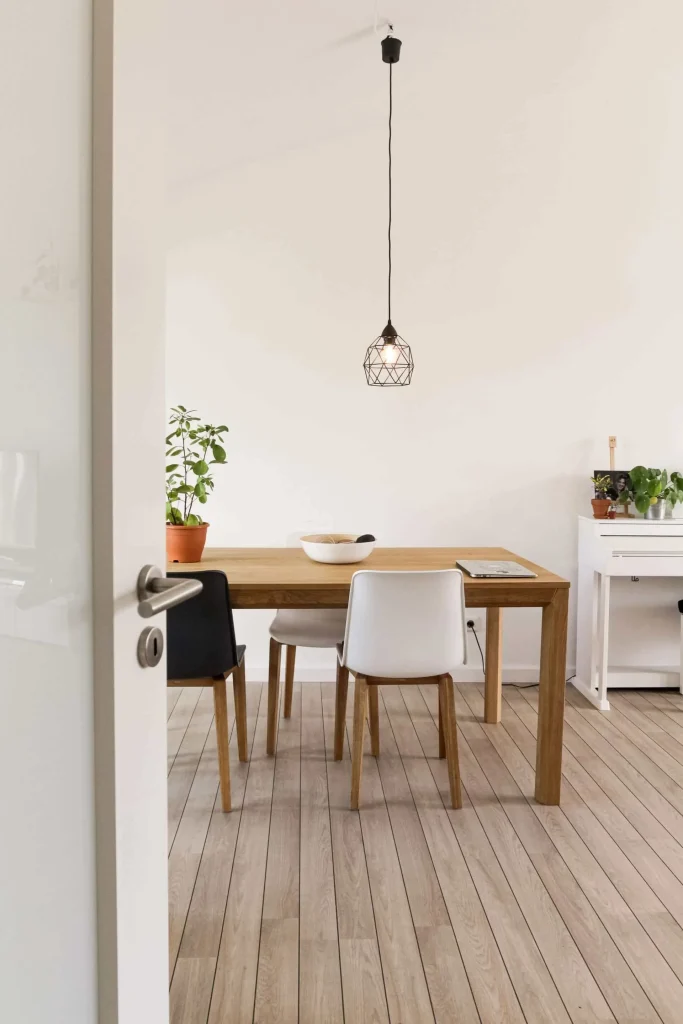 The minimalistic interior design style focuses on clean and bright spaces that are clutter-free. Refinement and simplicity with an emphasis on functionality and comfort are defining characteristics of this interior design style that can be seen in the interior architecture. Embodying the philosophy of "less is more," minimalistic interior design and minimalist styles has a color palette of muted neutrals, with white and black as usual colors. Along with ensuring that rooms of a house and lot have ample space, spaces are also filled with art and furniture that feel organic or abstract which feel purposeful and not superfluous. Moreover, minimalistic interior design incorporates hints of Scandinavian and Midcentury Modern interior design, however there is a much more significant focus on having less within a space.
Furthermore, there is a misconception that minimalistic interiors embodies empty and cold spaces, which is not what minimalistic interior design strives for. The reality is the opposite, especially with warm minimalistic interior design, whose design revolves around minimalism enhanced by homey character and warmth. Moreover, neutral colors which embody the minimalistic style are still present, however warmer color tones are implemented to balance things out.
Modern Farmhouse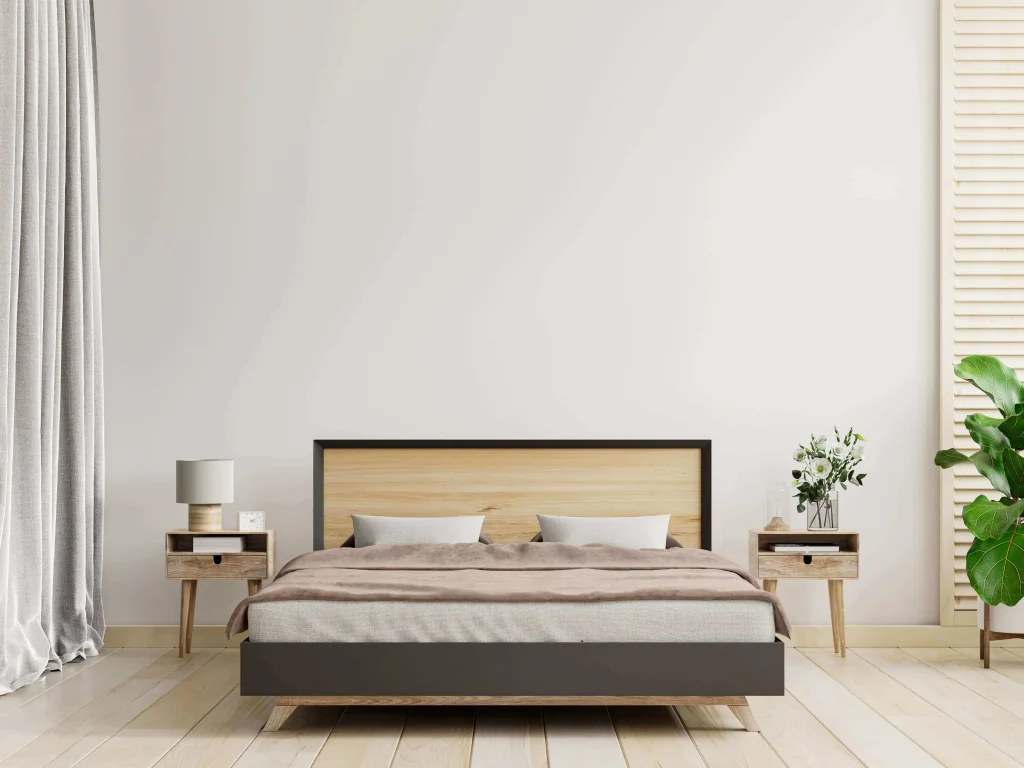 The modern farmhouse interior design style focuses on utility and aesthetic of a modern style, and is a blend of contemporary and traditional furnishings country design. This interior design style focuses on allowing nature to be embodied within living spaces through incorporating rusting elements via natural materials and neutral earth tones. Warmth and practicality are key to modern farmhouse interior design, with a relaxed approach towards incorporating vibes from the provincial and countryside by mixing earthy color contrasts and bold patterns. Essentially, modern farmhouse interior design is the contemporary approach towards rustic interior design. Hence, the modern farmhouse style takes the earthy natural aesthetic of the rustic style and translates into living spaces that accommodates the hustle-and-bustle of urban living. You can say that it's like living in the city with a dash of farmhouse taste and traditional elegance.
Scandinavian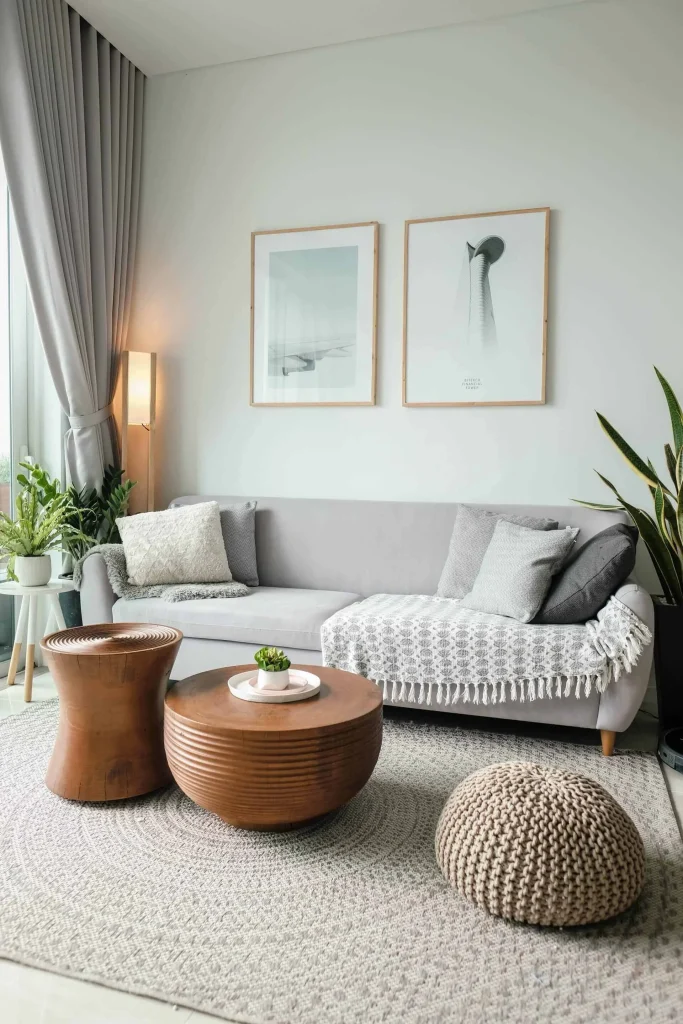 The Scandinavian interiors style focuses on blending soft hues and textures through having a minimalistic style as its foundation. With an emphasis on simple furnishings and utility, this interior design style is characterized by high contrasts and organic shapes that embody functionality and simplicity. In its core, Scandinavian interior design is about balancing elements, minimalistic color palettes, modern furniture, cozy accents, and clean lines. Moreover, this style particularly favors natural materials and bentwood, with modern décor that makes living spaces like your dining area with your dining chairs feel both modern, aesthetically pleasing, and inviting. Deeply rooted in Scandinavian cultures like Sweden, Denmark, and Norway, an emphasis on making use of natural light is characteristic of this interior design style. Given these features, this style is sure to make your house and lot look sleek yet cozy.
Southwestern
The southwestern interior design style focuses on integrating vintage furniture of Spanish, Native American, and Mexican design into living spaces. The foundation of this interior design style is characterized by being organic. This means that traditional earthy palettes like sunset oranges and reds, and earthy browns and cactus greens. Moreover, walls are usually white with earthy tones like brown and terracotta as accents. Wood is also an important material in the natural materials that make up the southwestern interior design style. Hickory, pine, maple, oak, cherry wood, and walnut are good examples of wood species present in the furniture and materials found in southwestern interior design. Furthermore, southwestern textile and palettes in fabrics and furniture help bring out the southwestern style in a room.
Japandi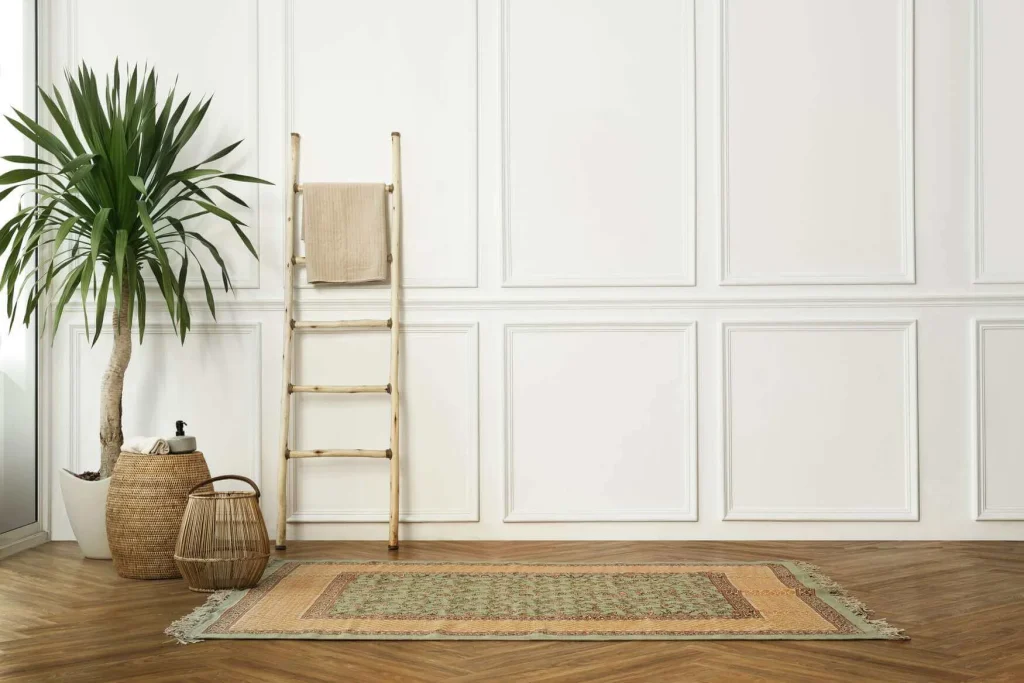 What do you get when you fuse modern Japanese and Scandinavian interior design? You get a combination of functionality and nature, with a foundation of minimalism – Japandi interior design. This interior design style focuses on muted color palettes such as in minimalistic interior design, and warmth and natural elements such as in Scandinavian and modern Japanese interior design. Plants and adequate natural light is characteristic of the Japandi style as well, with furniture being made out of natural materials, handmade décor, and natural fibers present throughout the rooms of a house and lot. Moreover, the color palette of this style focuses on peaceful and calming tones with subtle hints of brighter colors. Hues that evoke tranquility and peace are intentionally chosen, such as pale greens, neutral color palette, saturated yellows, with plants as part of the décor to give it vibes of outdoor living.
Transitional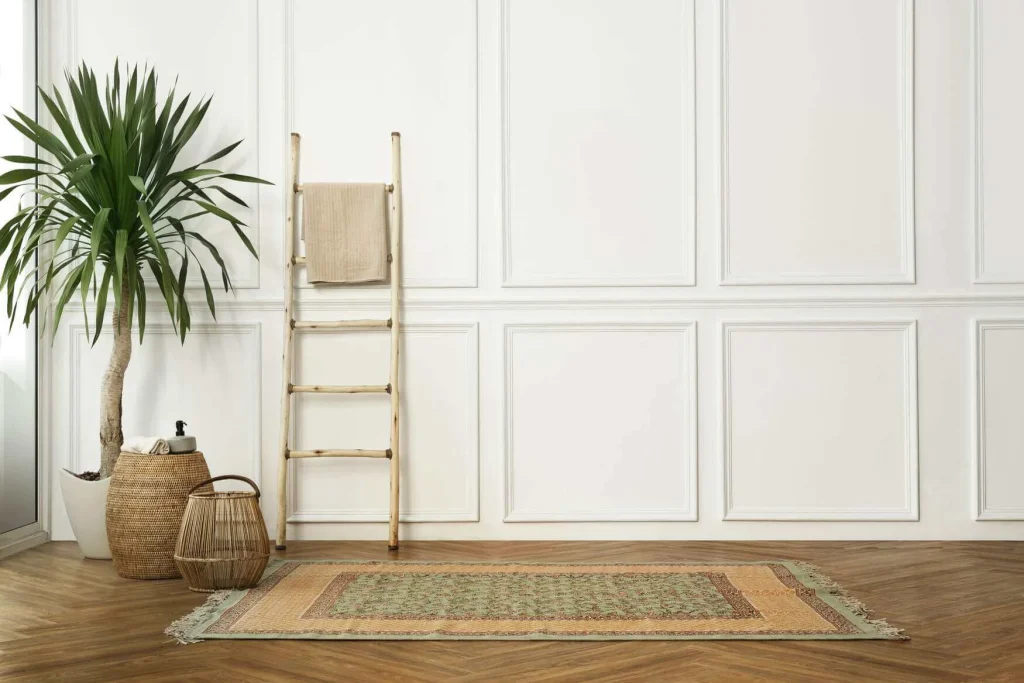 The transitional design style focuses on mixing up modern and traditional design in order to create a serene atmosphere. Through making use of neutral hues, its color palette give living spaces a modern and clean feel through earth tone or soft pastel accents layered over neutral colors. You can never go wrong with the transitional interior design style since it's essentially a combination of tried and true traditional interior design and contemporary styles and furnishings that give rooms its own unique style. Balancing masculine and feminine details, as well as vibes of luxury and comfort, the transitional style creates a mix that makes for a relaxing yet aesthetic living space.
Other than the design of your home you should also prioritize space planning for the furniture, the decorative arts, decorating style, interior decoration, and more.
At the end of the day ask your interior designer or someone who has an experience in interior architecture education on what's best for your interior design style.
Related Blog: The Most In-Demand Interior Designers for Your Thematic Home