Millennials are starting to invest in real estate because they appreciate property ownership as a life goal and as a long-term asset. Instead of living in a residential area, more millennials desire to live in condos since these are strategically located closer to work, shopping centers, and cultural activities.
The idea of buying and moving in is both exciting and challenging for a new condo dweller. To attain a minimalist lifestyle, new residents must take full advantage of every inch of their space. The kitchen occupies a large space in the condo unit but does not get the attention it deserves. Apart from being the area where meals for the whole family are being prepared, it also sets the general mood of the dwelling.
Here are some smart ways to organize your kitchen in your condo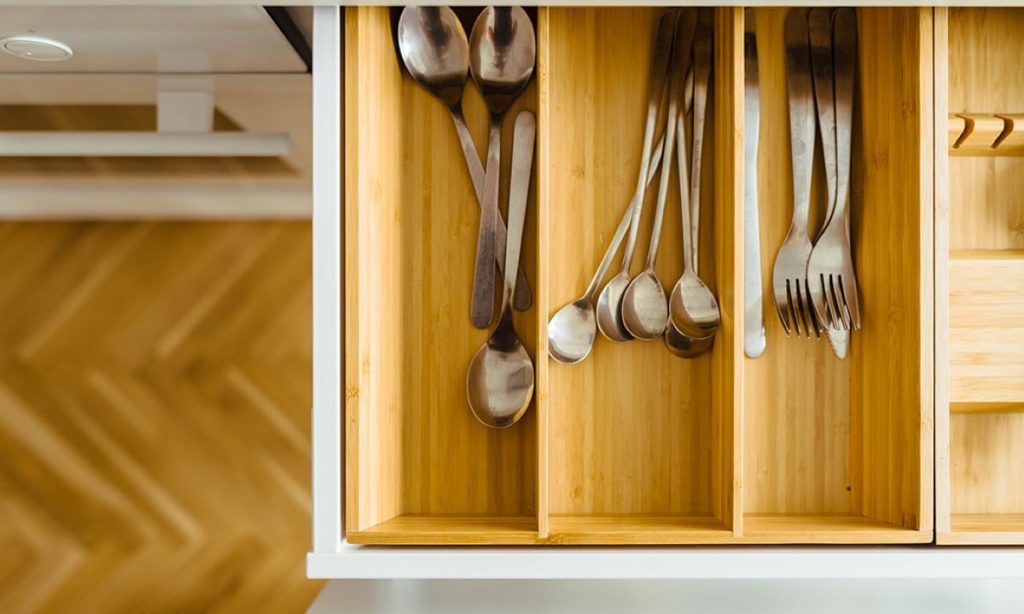 Place spices on a rack
Spices and seasonings are undeniably essential to any kitchen, the absence of these flavors will make our favorite dishes tasteless and dull. missing that extra burst of heat, sweetness, or depth of flavor. To keep these spices organized and fresh, it is essential to store these inside the cabinet with a thin spice rack. AllHome's six (6) pieces jar spice rack is the best container for your kitchen spices. AllHome is a one-stop-shop homebuilder trusted by modern Filipinos. It offers a vast range of home improvement products and services such as construction supplies, hardware, appliances, indoor and outdoor furniture, decoration, and electronic devices.
Mount or hang kitchen utensils
Cooking is more stress-free with the right utensils at hand. Drawers and cabinets in the kitchen can easily become disorderly with different cooking utensils. The practice of placing kitchen utensils inside the cabinet is outmoded. To avoid using valuable space, condo owners can hang regularly used kitchen utensils with an over-the-range hanging rod.
Unit owners can also install wall-mounted utensil holders. These are unique space-saving tools to utilize the kitchen's storage capacity. By hanging or mounting kitchen utensil racks, dwellers can organize items by size, color, and shape to preserve an orderly and clean workspace. Elegantly arranged utensil holders make the space well-appointed and add to the aesthetic appeal of the kitchen.
Use clear containers
Another smart way to organize your kitchen is to transfer food into clear containers. Plastic or glass canisters with closed lids are perfect for storing coffee, flour, sugar, nuts, cereals and dry food. These kitchen containers must be stacked flawlessly on top of each other to take advantage of all the vertical areas available in the kitchen. An additional pro tip is to cluster together similar items in small bins and label the contents for easy search.
Use a Storage Cart
A small kitchen trolley can is a perfect item that makes the kitchen well-ordered. This mobile cart can be used to create extra space and transport ingredients to the kitchen counter for cooking. The best benefit of this item is that it is low-priced, convenient, and allows residents to be more flexible in their kitchen activities. Instead of getting and carrying these items separately, occupants can just push the whole cart and simply reach the ingredients that they need.
Put in Floating Cabinets to Maximize Condo Space
Floating cabinets are exceptionally beautiful in the kitchen because they create the illusion of larger space. They offer condo dwellers modern minimalism since these cabinets can be installed at any height. Owners can display all their lovely dishes and glassware and other kitchenware with a variety of sizes, shapes, and colors. Floating cabinets are not only space-saving tools, they are also an innovative way that adds style and character to the kitchen.
Install Pegboards
Pegboard is a popular tool among condo owners and home organizers. It helps dwellers keep different kitchen items within reach while preserving a tidy environment. Installing a pegboard near the counter or cabinets creates a vertical space in the kitchen where unit owners can hang cooking utensils, small mugs, and other light ingredients.
Clean all surfaces, shelves, and cabinets
Organizing your kitchen starts by taking off everything and cleaning the counters, cabinets and shelves. A careful wipe-down using natural cleaning solution and tap water can clean the cabinet and deodorize the whole kitchen. Regularly clean the storage areas to keep crumbs, spills, and any dirt from the containers.
Organize kitchen waste
Kitchens are considered the heart of every home or dwelling. It is where families eat and spend their quality time together. This is the reason why the kitchen must always be kept clean and organized.
To keep a healthy kitchen environment, the garbage must be taken out on a daily basis. It is also important to ensure that the trash bins in the condo unit are always disinfected and clean. Condo owners can use two trash bins, one bin is used for biodegradable waste and another for non-biodegradable goods.
A smart way to organize your kitchen is to keep the trash bins in a separate cabinet. A built-in bin in the condo is a reasonable way to empty the floor space and arrange the kitchen. A well-kept trash bin prevents the kitchen from being contaminated and maintains the aesthetic beauty of the condominium unit.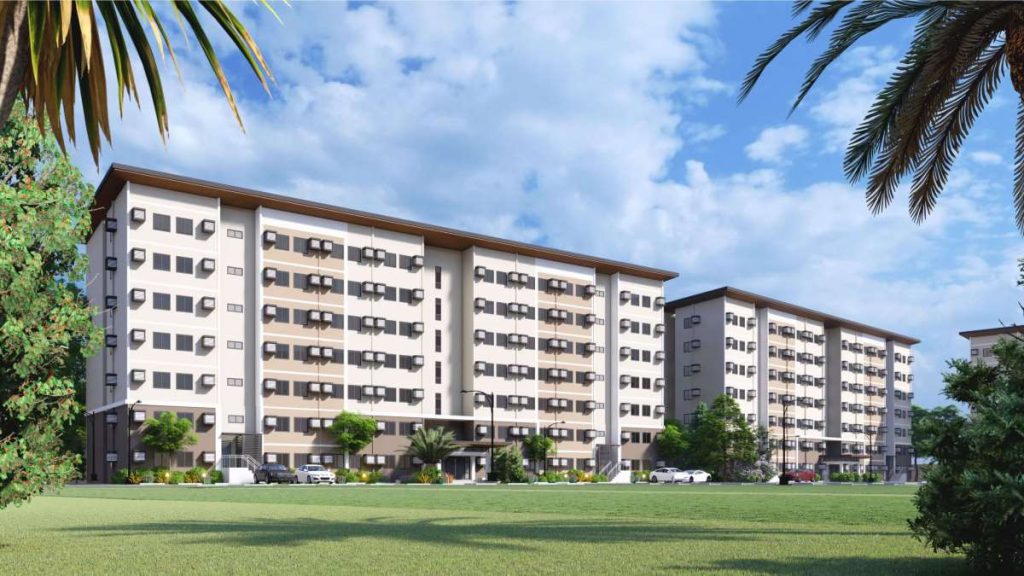 Design your own kitchen at Meridian
Meridian offers spacious ready for occupancy 1 Bedrooms and 2 Bedroom units where you can have your dream kitchen. Upon turnover, a granite modular kitchen cabinet is already included in the unit to help you organize your kitchen.
If you are looking to invest your hard-earned money in a residential place that offers a functional kitchen and high-class condo living, check out Meridian. A five-hectare modern and exclusive resort-inspired condo village in Bacoor City, Cavite near MOA via Aguinaldo Highway and CAVITEX. It is the first mid-rise condominium development in Bacoor which offers a dynamic work-life balance to its residents due to its proximity to Metro Manila. With its lively environment and strategic locations of neighboring prestigious developments, young professionals, families, and investors will enjoy and foster a work-life balance.
Meridian by Crown Asia is proud to offer its retail strip which is efficiently situated within the property development. It will have varied offerings such as an AllDay Convenience Store, coffee shops, and popular retail outlets.
Watch the video version of this blog right here: 
Related Blog: 10 Ways to Keep Your Kitchen Organized and in Order