Home developers are raising the bar high by building premium homes perfect for young professionals, bachelors, families, or even if you're on your journey of being independent. This only means that premium living is already within reach.
Premium homes can be beautiful but there's always a way to spice it up a little bit. This can be achieved by incorporating high-end furniture and home decor. Effective interior design does not just transform your home into a wonderful living space but also aids in integrating your personality and style through the house's overall look and design.
And in upscaling your home, this doesn't only include the living area but also the bathroom, kitchen, bedroom, and its overall aesthetics. There are a myriad of upscale brands available in the market which can be the newest addition to your home decor collection.
Need not fret if you do not excel at designing you can definitely hire an interior designer to do it for you. But if you would rather want to do it on your own, you can always surf the net and learn about the basics of designing. After knowing the basics, the next step is to turn your plans into a reality. Here is a list of upscale brands to elevate your home.
Upscale Brands for Your Living Room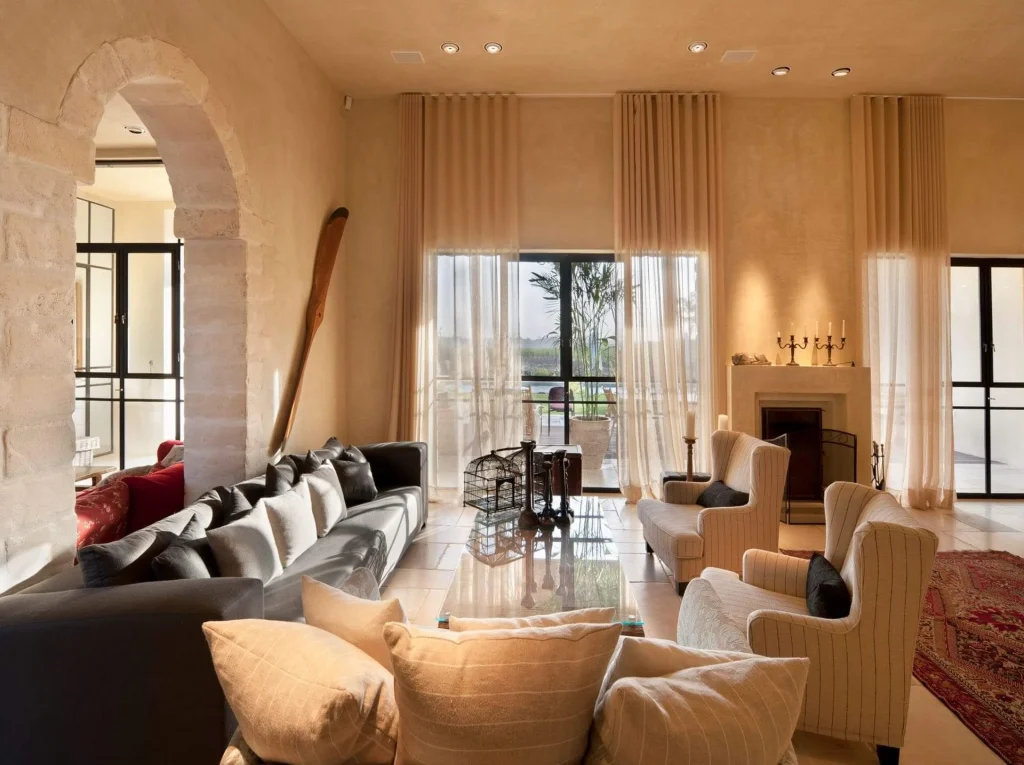 In most cases, once you enter the house, you will be welcomed by the living room. This is why it's important to make it presentable as much as possible without compromising the coziness and comfortability of the space. Here are some upscale brands that you can look out for to elevate the look of your living room area.
Boca Do Lobo
Founded in 2005, Boca Do Lobo wants to be a brand that relives history through contemporary craftsmanship. They are known for their unconventional way of designing high-end furniture. If you are looking for a sideboard, cabinets, or consoles to complete your living room look, you can opt for this one. Their irrelevant designed furniture will surely be the highlight of your living room area.
Aside from the products mentioned, Boca Do Lobo also offers dining tables, sofas, beds, lighting, bathtubs, sinks, and even uniquely designed safes.
Lindsey Adelman
Lighting fixtures make a huge difference and can also exude different vibes. Lindsey Adelman is known for its one-of-a-kind designed chandeliers and lighting fixtures. If you are one of the few who are into unconventional yet beautifully made pieces, then Lindsey Adelman's crafts are for you. One of the most popular works of Lindsey Adelman is the branching bubble collection.
Gestalt New York
The brand Gestalt New York is a brand that gives importance to every piece of furniture in the whole collection. If you are a fan of distinct furniture that still gives off a minimalist vibe then Gestalt New York is one of the best choices for you. They have different kinds of furniture such as benches, lounge chairs, storage, stools, screens, lighting fixtures, and rugs.
Upscale Brands for Your Kitchen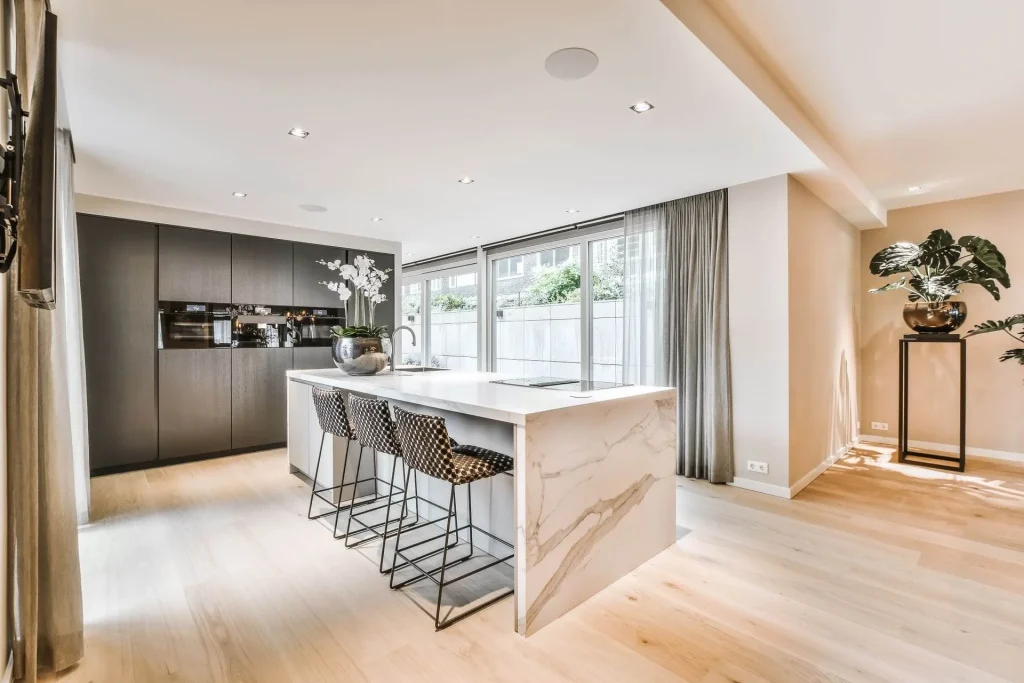 While you exert effort to make every part of your house elevated, the kitchen also deserves the same intensity of effort. Some may think that kitchens might be hard to beautify but through the help of a wide selection of the best brands around the world, premium quality can be assured, all while still staying stylish and on the theme.
Miele
Miele is a trusted brand by many households and is known for their top-notch technology. Aside from that, Miele's products offer convenience, quality, and elegant design. Founded in 1899, Miele offers home appliances that live up to what they believe as a brand—"Forever Better". Its quality products surely add up to the quality of life that you can enjoy. The brand's products are refrigerators, freezers, wine units, vacuum cleaners, washing machines, coffee machines, and other home appliances that complete your kitchen.
Sub Zero and Wolf
Another brand that can help you upscale your kitchen situation is the Sub Zero and Wolf. It specializes in kitchen appliances specifically refrigerators and cooking equipment. With it being in the market for 70 years already, Sub Zero and Wolf have proven themselves to continuously create high-end kitchen appliances improving the experience of each and every user. In addition to what they do best, they also offer other products such as range tops, microwaves, coffee systems, ventilation, built-in ovens, vacuum seal drawers, under-counter refrigerators, warming drawers, etc. Make sure to include Sub Zero and Wolf on your next shopping trip for kitchen needs.
La Cornue
Since 1908, La Cornue has been committed to providing quality kitchen appliances that help improve the quality of food. La Cornue continues to prove that its brand is all about authenticity and modernity, evident through its products. They have Château Series which is their customizable range, CornuFé Series which is their freestanding range, and cookware like cutlery, porcelain, kits, and table linens.
Upscale Brands for Your Bathroom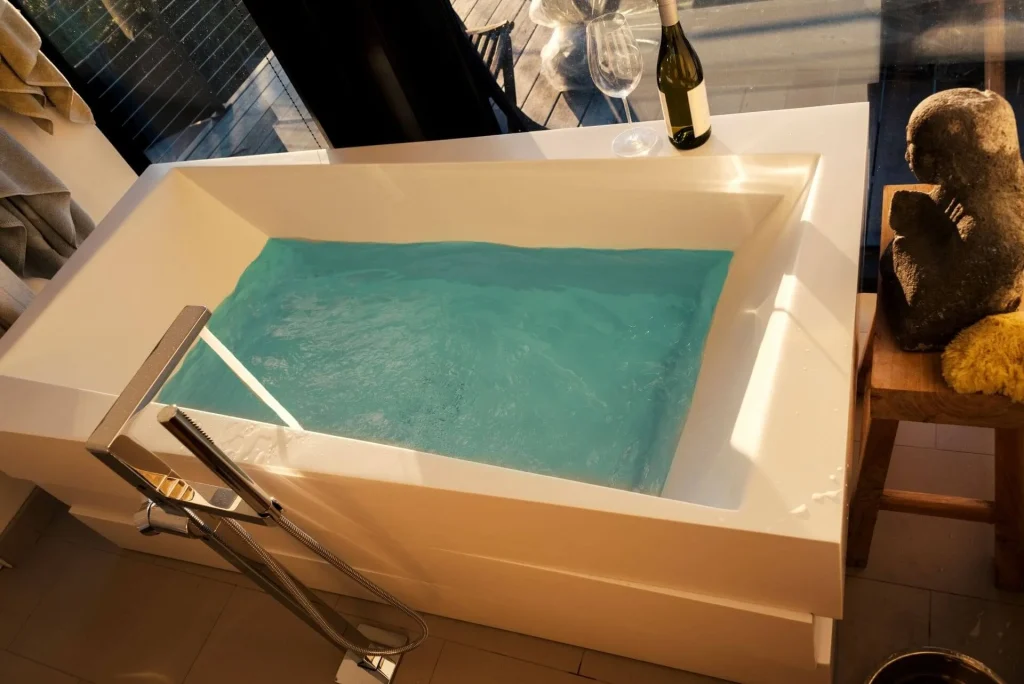 There are multiple ways of elevating your bathroom space rather than just painting its walls colorful. Here are some of the upscale brands with upscale materials you can add to your bathroom.
Kohler
True to its highly believed values—well-being, innovation, sustainability, design, and inclusion, Kohler is a brand that offers high-quality faucets that are wall-mount, widespread, single-control, center set, and those that are perfect for bathtubs. Other products are bathroom accessories like lighting fixtures and showerheads.
Perrin & Rowe
Traditional manufacturing is what makes Perrin & Rowe famous in the industry. With its products designed and made in Britain, its products are made of low lead brass, ensuring the quality of its brassware. Their products are basins, baths, showers, sanitaryware, and accessories. Aside from bathroom collections, they also offer kitchen brassware.
Hansgrohe
Founded in 1901, Hansgrohe is an upscale brand for bathroom appliances and accessories with sterling innovation, quality, and design. It is a brand that not only cares about fulfilling its responsibilities to the people but also to the environment for being sustainable. Such products include showers, mixers or faucets, thermostatic mixers, and accessories that can upscale the current look of your bathroom.