Located in the southwestern area of Metro Manila, on the southern shores of Manila Bay, Cavite is dubbed as one of the highly industrialized provinces in Luzon and in the Philippines and a place that is a must visit. Although Trece Martires is its de facto capital since it is the seat of the government, Imus is its official capital.
Brief Profile of Cavite Province
Moniker: Historical Capital of the Philippines, Land of the Brave
Region: CALABARZON (IV-A)
Capital: Imus
Foundation: March 10, 1614
Land area: 1,426.06 km2 (550.60 square mile s)
Population: 3,678,301 (as of the 2015 census)
Divisions: 7 component cities, 16 municipalities, and 829 barangays
Dialect: Chavacano
Religion: Roman Catholic, Aglipayan Church, Protestantism, Eastern Orthodoxy, and Islam
Cavite occupies a significant role in the country's colonial past from Spanish rule, especially in the nation's fight for independence. It is one of the first few provinces to cradle the Philippine revolution. The most important event that happened here is the Declaration of Philippine Independence from Spain on June 12, 1898, in Kawit. Its historical significance spans more than 300 years, earning it the moniker "Historical Capital of the Philippines."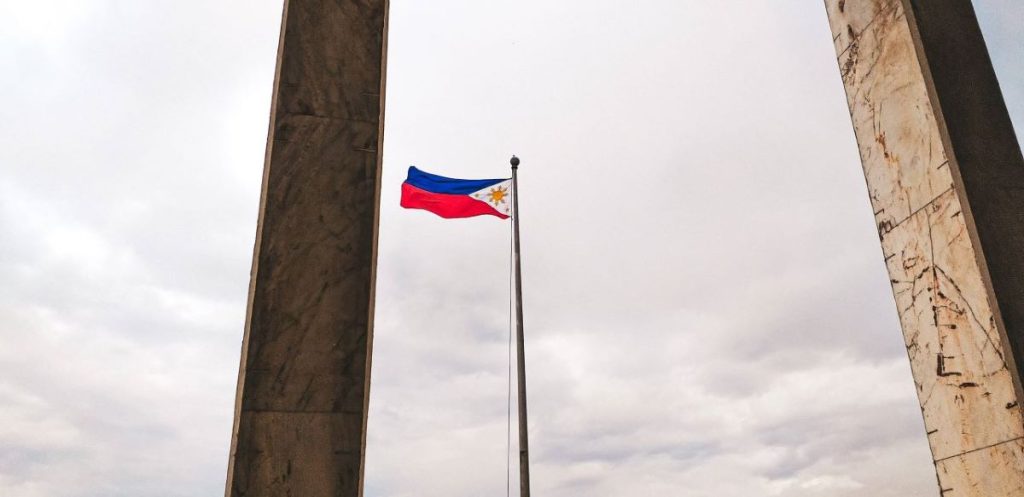 Cavite Province is a component of the Greater Manila Area. It is surrounded by other provinces and territories: Laguna to the east, Metro Manila to the northeast, and Batangas to the south. The West Philippine Sea/South China Sea bounds the western part.
Cavite is the second smallest province in Calabarzon (Cavite, Laguna, Batangas, Rizal, and Quezon).
The mantra of the provincial government is Cavite: First Class, World Class.
Etymology of Cavite
There are several theories on how Cavite or Cabite came into existence, although the most accepted is the Hispanization of the word kawit. The term comes from kalawit, which is a Tagalog term for "hook." The place was named as such because of the hook-shaped peninsula of Cavite La Punta and Cavite Viejo, which are now known as Cavite City and Kawit, respectively, based on how they appeared on old Spanish maps. The term was later corrupted to Cavite.
What is the Capital of Cavite and What Region is Cavite?
Cavite is part of the Southern Tagalog Region or Region IV-A CALABARZON. The provincial de jure capital is Imus City.
Geography of Cavite
Cavite is originally an agricultural area before it became the ever-progressive province that we know today. One unique feature of the province is the diversity of its topography and slope: lowest lowland, lowland, central hilly, and upland mountainous.
Cavite and Bacoor Cities, Kawit, Noveleta, Rosario, east Ternate, and the northern part of Carmona is characterized by a coastal plain. The ground level is 6.6 feet or 0 to 2 meters.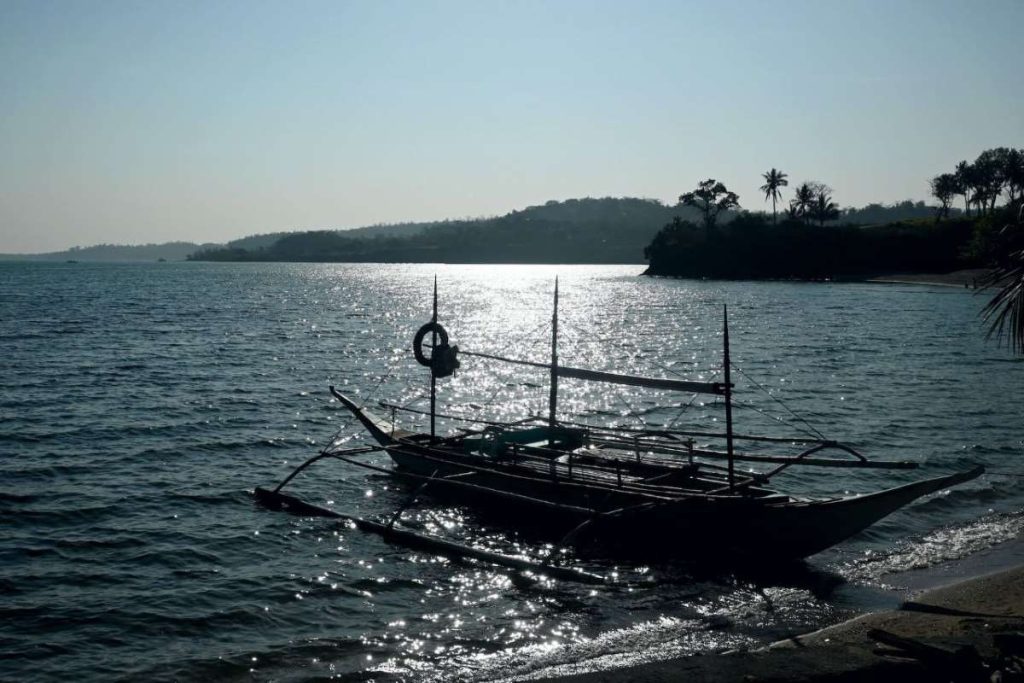 Coastal and alluvial plains characterize Imus, south General Trias, and some parts of Bacoor, Carmona, Kawit, Rosario, Noveleta, and Tanza. The flat grounds have an elevation of 2 to 30 meters or about 6 to 98 feet.
Trece Martires and Dasmariñas cities, General Emilio Aguinaldo, General Mariano Alvarez, west Ternate, north Amadeo, Silang, Indang, Magallanes, and Maragondon have central hilly areas. It means these areas are found on mountain feet, forming a rolling tuffaceous plateau.
Tagaytay City, Alfonso, Mendez, south Amadeo, Silang, Indang, Magallanes, and Maragondon are upland mountainous. These areas are found on the highest elevations at 400 meters or 1,300 feet.
Furthermore, Cavite has forests and disposable and alienable lands. The first one has a role in maintaining the ecological balance with its protected and preserved flora and fauna. The second one is composed of production and other built-up areas. The disposable lands are also dedicated to urban development.
The Climate of Cavite
PAGASA's Climate Map of the Philippines categorized Cavite's climate as Type 1 with dry and rainy seasons. The dry season is from November to April, while the rainy season is from May to October.
Cavite's Köppen Climate Classification, on the other hand, is an Am or tropical monsoon.
The warmest temperatures are recorded from March to April, with 31 to 33°C. Whereas, the coldest temperatures are expected from January to February at 23°C cooling the province just like the city of Baguio.
Demographics of Cavite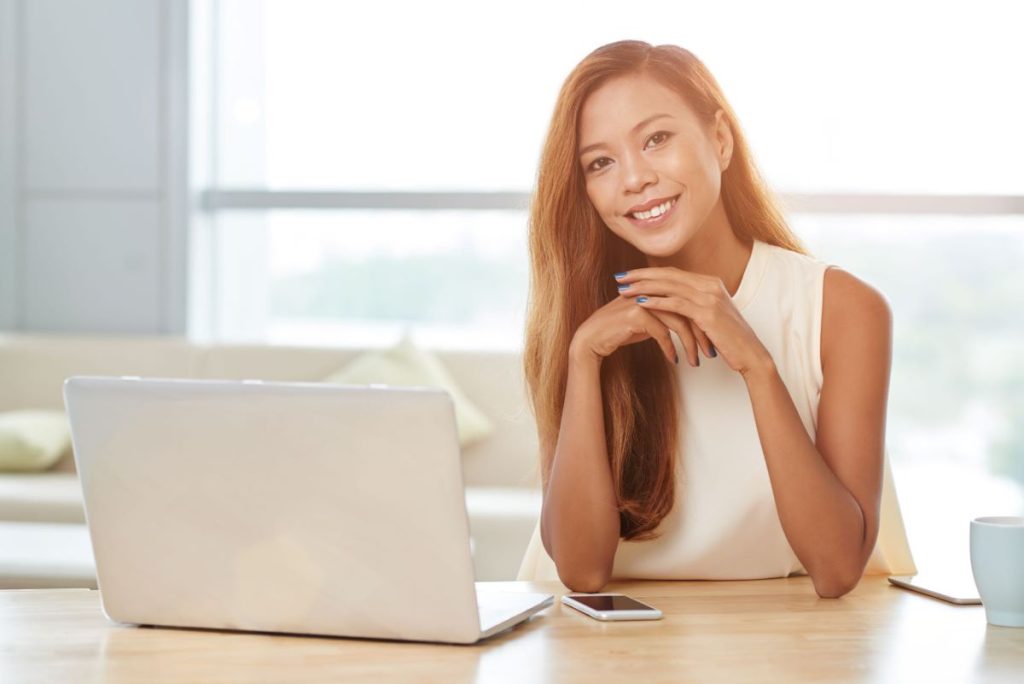 Cavite has a total population of 3.67 million people (according to the Philippine Statistics Authority), making it one of the country's most populated provinces. It is also the second-most densely populated province.
Cavite has the highest annual population growth rate at 6.47%. Population density is about 2,856 individuals per square kilometer or 10.16 persons per hectare within 998,558 households. Because of the migration of people due to economic reasons, the population is expected to continue to increase.
Dasmariñas has the highest population with 659,019, while General Emilio Aguinaldo has the lowest with 22,220 people.
The local population started increasing in the 1990s at the height of industrialization. Employment opportunities magnetized the people to Cavite. This circumstance also led to the mushrooming of housing developments. Since heads of the family work there, they strived to relocate their families to the province.
The majority of the population are urban dwellers (90.69%) while the rest reside in rural areas and the outskirts of the province.
While the Caviteños, the local's demonym, embrace Roman Catholic, Aglipayan Church, Protestantism, Eastern Orthodoxy, and Islam, a small portion of the residents identify themselves as atheists, agnostics, or irreligious. Nonetheless, Cavite is a highly tolerant province that also welcomes diversity. Non-believers reside peacefully along with the people of faith.
Caviteños speak Tagalog and English, though the major dialect is Chavacano, a Spanish-based creole language. It is widely spoken in Cavite City and Ternate.
Economy of Cavite
Despite extensive industrialization and urbanization, Cavite remains an agricultural province. Agribusinesses still thrive.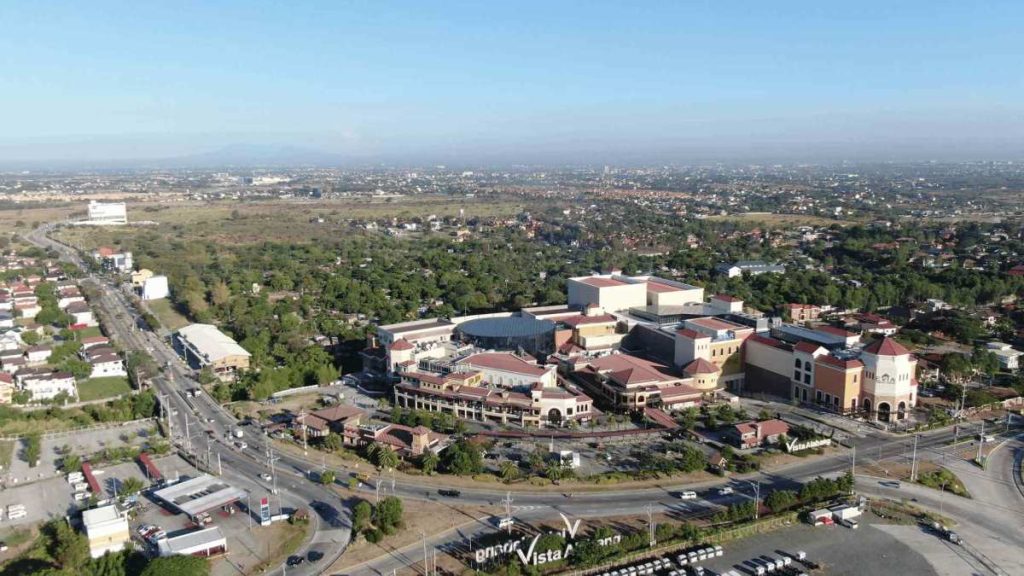 Maragondon has the largest agricultural land at about 14.57% of Cavite's entire agrarian land. Next in line are Silang, Indang, Alfonso, and Naic. Cavite City no longer has any area utilizable for agricultural purposes.
Maragondon, however, has only the third-biggest number of farmers due to the mechanized operation of rice plantations here. Silang has the most number of farmers since it includes those working in coffee and pineapple plantations and cut-flower production. There are about 37,410 farmers in Cavite, which also increases by 6.5% on average.
Speaking of rice plantations, General Trias and Naic are considered rice-producing municipalities.
The other side of Cavite is the highly industrialized facet. For one, Cavite has 76 economic zones: 35 operating economic zones, 34 development economic zones, and seven proclaimed economic zones. These proclaimed zones include Cavite Eco-Industrial Estate, Fil-Estate Industrial Park, Island Cove Tourism Economic Zone, San Lazaro Leisure & Business Park, SM City Rosario IT Center, SM City Bacoor IT Center, and South Forbes Cyber Park.
The biggest of which is found in General Trias is called PEC Industrial Park. It has a total of 177 hectares intended for various industries, such as pharmaceuticals, food processing, semiconductors, garments, and textiles.
There are about 805 industrial establishments, 274 of which are found in Rosario. Carmona and Dasmariñas followed with 188 and 128, respectively. There are 19 large enterprises, 31 medium enterprises, 51 small enterprises, and 12,207 micro-enterprises.
Moreover, there are 22 business process outsourcing (BPO) companies in Cavite. They operate in General Trias, Imus, Dasmariñas, Silang, Naic, Carmona, Kawit, and Bacoor.
Yet another dimension of urbanization is the surge of townships. Cavite is rife with mixed-use developments in General Trias, Silang, Trece Martires, Kawit, Tanza, Carmona, Imus, Dasmariñas, Alfonso, and Bacoor.
Infrastructure of Cavite
Commercial and trade activities are highlighted by reliable infrastructure, especially in terms of transportation.
Before open trading occurred in the mid-19th century, it had the Cavite Peninsula was a major stop for ships voyaging from South America. Operations at the peninsula have already been aborted. However, road networks make open trading highly feasible.
Provincial and national roads pass through Cavite. The three main highways are Aguinaldo Highway, Governor's Drive, and Antero-Soriano Highway. Aguinaldo Highway includes Tagaytay-Nasugbu Highway.
In 2011, CAVITEX (Manila-Cavite Expressway) was opened to the public. This effectively lessens the volume of vehicles on Aguinaldo Highway, cutting down the travel time from Baclaran and Pasay to Imus to one hour.
In 2013, the opening of the Kaybiang Tunnel had the same effect. The travel time, from Manila to Cavite and Nasugbu, Batangas, was shortened to just an hour while also helping decongest traffic on the three major highways.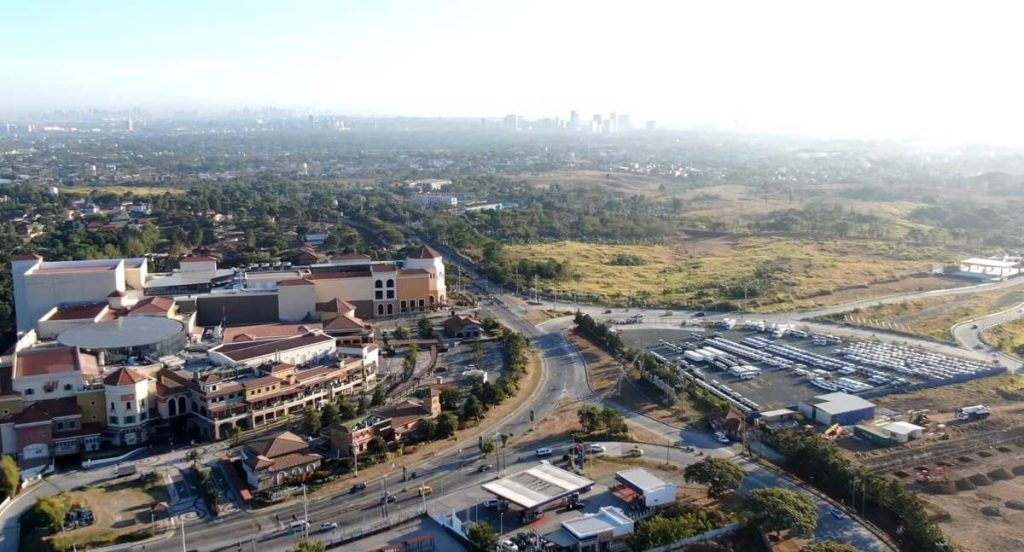 On July 24, 2015, the MCX (Muntinlupa-Cavite Expressway) was opened, reducing travel time from Daang Hari to Alabang Interchange to 45 minutes. MCX also helped decongest traffic in Cavite, Muntinlupa, and Las Piñas.
The South Luzon Expressway also services the province by passing through MCX. Along there, you could also make use of the elevated skyway and its extension project which connects SLEX to NLEX and cities like Quezon City and Manila.
There is also a ferry company that services travel from Pasay (SM Mall of Asia) to Cavite City.
There are several ongoing and proposed transportation developments in Cavite. These are the Cavite-Laguna (CALAEx) and Cavite-Tagaytay-Batangas expressways (CTBEx), LRT 1 south extension, and LRT line 6 project.
A Php508-billion airport complex at the former Sangley Point International Airport is planned. It is a joint venture between the Cavite government and Chinese enterprise investors.
Culture of Cavite
Also called the Land of the Brave, Cavite's rich history and culture are a source of great pride among the Caviteños.
Like other provinces in the Philippines, Cavite also has its annual festivals and town fiestas as a form of thanksgiving for bountiful harvests and production and for honoring certain historical traditions and legacies.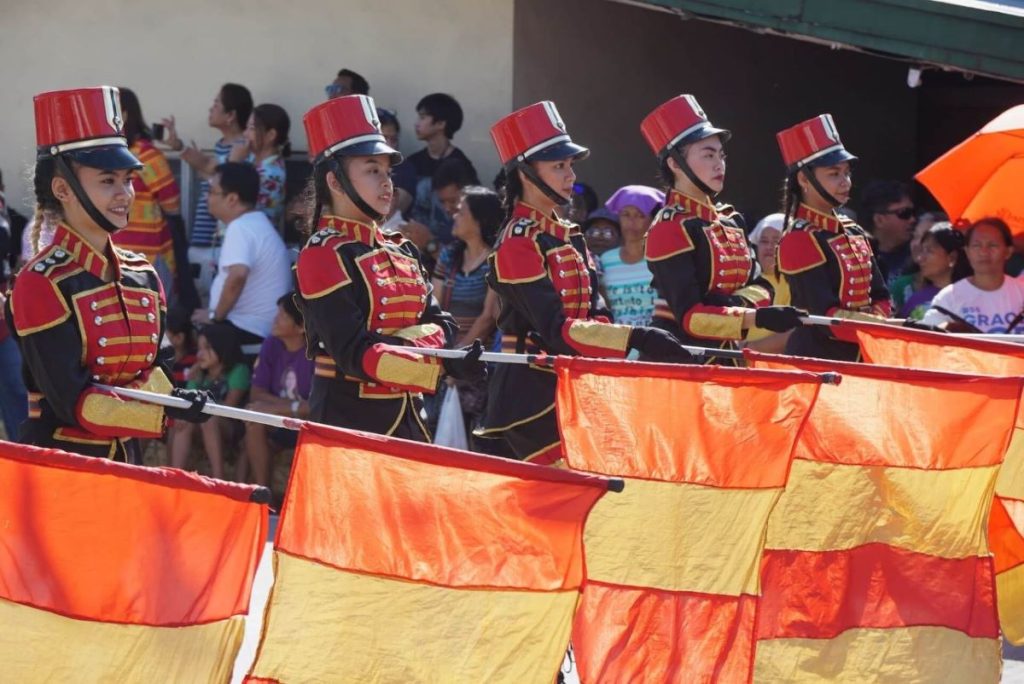 The Kalayaan Festival, which commemorates the heroism of the Caviteños, has the most significant social and cultural importance. Other historical special events are the birthday of General Emilio Aguinaldo held every March 22 and Independence Day every June 12.
Another important event with religious underpinning is the Fiesta de la Reina del Provincia de Cavite, an annual event held every November 2 to 3. The grand celebration honors Cavite's patroness, Nuestra Señora de la Soledad de Porta Vaga. Her image is found at San Roque Church in Cavite City.
The province celebrates its foundation day every March 10.
Other traditions and celebrations in Cavite are:
Mardicas, a war dance held in Ternate
Karakol street dance and fluvial procession in coastal towns
Sanghiyang, a precolonial ritual for thanksgiving and healing the sick
Live via Crucis (Kalbaryo ni Hesus) during the Holy Week
Maytinis, word prayer held in Kawit on the eve of December 24 before the midnight mass starts
Mardicas has an interesting backstory. In the 1600s, Jesuit priests brought Moluccan settlers known as Mardicas. They settled in Cavite, Maragondon, and Ternate.
Tourism in Cavite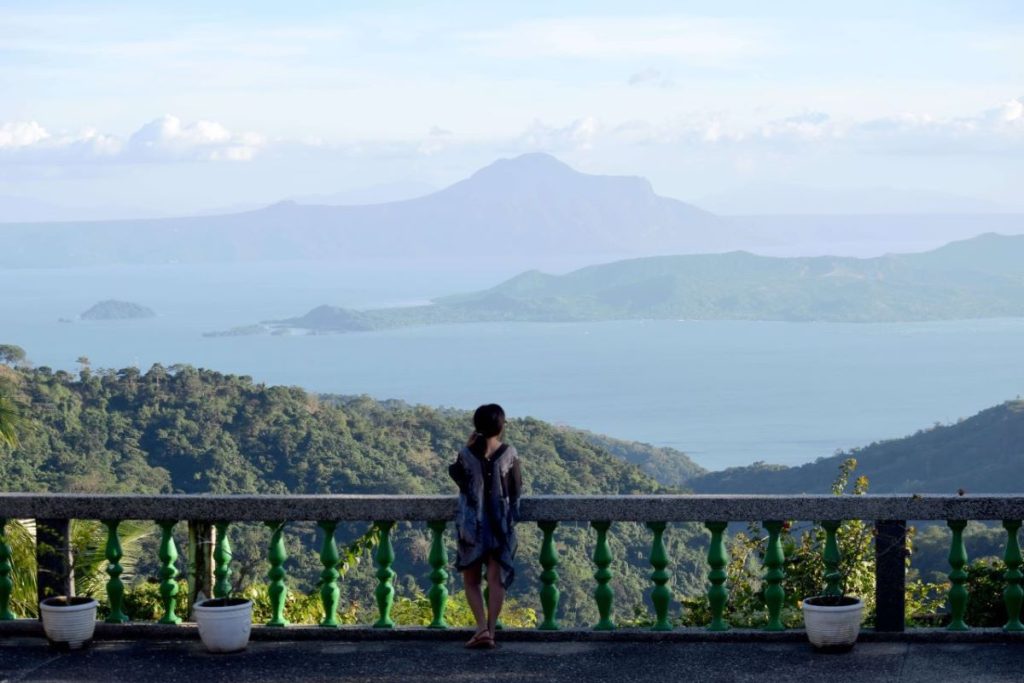 Tagaytay remains to be Cavite's top tourist center. There is more to Cavite, though. For instance, there are numerous historical attractions and sites in Cavite such as below:
Fort San Felipe (Cavite City)
Sangley Point (Cavite City)
Calero Bridge (Noveleta)
Battle of Alapan Marker and Flag (Imus)
Tirona Ancestral House (Imus)
Aguinaldo Shrine and Museum are built with a tower and mezzanine. The ground floor is transformed into a museum where historical artifacts are housed. General Emilio Aguinaldo's tomb is found in the garden behind the main house.
Others are entire towns or islands such as Corregidor Island, Trece Martires, and General Trias. For instance, General Trias is the location of the former house of the revolutionary leader, Andres Bonifacio. On the other hand, Corregidor Island is an island fortress where well-preserved cannons, tunnels, and other war structures are found.
Aside from Aguinaldo Shrine and Museum, other museums found in Cavite are Geronimo de Los Reyes Museum (General Trias), Museo De La Salle (Dasmariñas), Philippine Navy Museum (Cavite City), Baldomero Aguinaldo Museum (Kawit), and Cavite City Library Museum (Cavite City).
To glorify the Catholic faith, there are also several old churches in Cavite. Aside from the parish churches of each municipality, the main churches that attract thousands of pilgrims all over the country are Imus Cathedral, San Roque Parish (Cavite City), National Shrine of Our Lady of La Salette (Silang), and St. Anne's Shrine (Tagaytay City).
Eco-tourism destinations and natural attractions are found in upland areas such as Tagaytay Ridge with a view of Taal lake (Tagaytay), Cabag Cave (Maragondon), Balite Falls (Amadeo), Malibiclibic Falls (Magallanes and General Emilio Aguinaldo), Mt. Palay-Palay National Park (Ternate), Mataas na Gulod National Park (Maragondon), Sitio Buhay Unclassified Forest (Magallanes), and several forest areas
There are also many vegetables, flowers, fruits, and coffee farms. Restaurants and dining places offer native delicacies, mushroom delicacies, international cuisines like Japanese food, and exotic cuisines. For pasalubong, one can always take home organic vegetables, ornamental plants, and handicrafts. Nevertheless, these are the products unique to Cavite:
Cafe Amadeo
Tablea de Alfonso
Tahong (mussels) chips
Tinapa (smoked fish)
Kaong (sugar palm) vinegar
Besides, there are eight world-class golf courses in Cavite. So golfing is one of the main activities here, particularly near high-end gated communities.
Another everyday activity is mountain climbing. The outdoor activity is well-received by the locals and tourists because of Mount Pico de Loro, located in Maragondon, Ternate, and some parts of Batangas. The mountains are also a part of Mataas na Gulod and Palay-Palay protected areas. It got its name Pico de Loro from how it looks, resembling a parrot's beak. It offers a 360-degree view of the provinces of Cavite and Batangas once at the summit.
Another famous mountain climbing site is Mt. Marami in Magallanes. It is renowned for its silyang bato (rock chairs) at the summit.
The local government of Cavite categorized its tourism activities as follows.
Adventure
Gratchi's Getaway
The Orchard Golf & Country Club
Kampo Trexo, Inc.
Amusement
Carmona Racing Circuit
San Lazaro Leisure Park
Skyranch Tagaytay
Beaches
Caylabne Bay Resort
Aroma Beach Resort
Villa Buenaflor Beach Resort
Culture
Mardicas Dance
Sanghiyang / Sayaw sa Apoy
Live Via Crucis
Family
Residence Inn Zoo
Tagaytay Picnic Grove
Paradizoo
Festivals
Paru-paro Festival
Mardicas Festival
Regada Festival
Food
Republic of Cavite
Baek Yuen
Gryn Sushi Bar
Antonio's Garden
C2 Classic Cuisine Inc.
Via Romana Restaurant
ROMA Cafe
Historical sites
Sangley Point
Battle of Binakayan Monument
Emilio Aguinaldo Shrine
Baldomero Aguinaldo Shrine

Luxury
Manila Southwood Manor
La Bella Tagaytay
Crosswinds Resort Suites
Knights Ko Suites Hotel
The Q Hotel
Hotel de Dasmariñas
Mountains
Mount Marami
Mount Pico de Loro
Mount Sungay
Mount Nagpatong
Museums
Puzzle Mansion
Museo De La Salle
Aguinaldo Shrine & Museum
Shopping
The residential boom in Cavite is complemented by various residential developments, that are near essential establishments such as schools, and Crown Asia considers the province as its bulwark. It has ten (10) Horizontal Projects in Cavite, namely Amalfi at The Island Park, Amici, Augustine Grove, Caribe at the Island Park, Carmel, Citta Italia, Ponticelli, Vita Toscana, Vittoria, and Vivace.
These are premium residential communities with ready-for-occupancy (RFO) units that you can move into now specifically located in Imus, Bacoor, Dasmariñas, and Daang Hari.
Read more: Cavite: What You Need to Know