The Light Rail Transit Line 1 South Extension Project: An Overview
July 26, 2021 by Stephanie Hara
The country's capital region is well known to have the first-class cities, offering an exceptional living within the highly developed districts. With this going on, people have been considering live-work-play environments to avoid probably one of the worst traffic situations in the world.
Metro Manila's heavy traffic and transportation system have long been the challenges to most Filipinos, be it to the vehicle owners or commuters, when travelling from one city to another. The demand for better roads and railways is on top of the list of most businessmen and government officials to captivate investors, while it is a dream to most of the population for an easier and less hassle travel to and from home and work.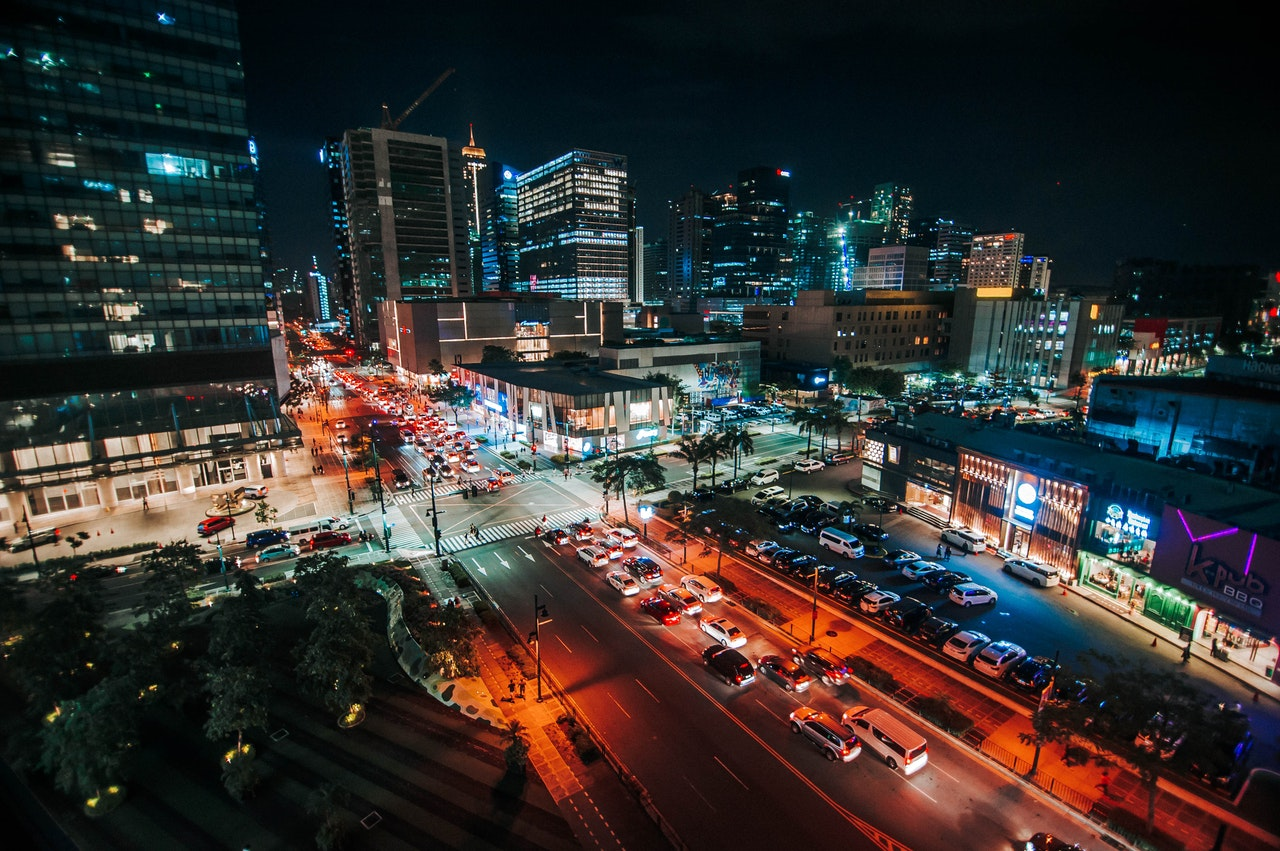 This lingering dream has finally come into fruition as the Philippine infrastructure development plans have been laid out pre-pandemic and is expected to boost the economic standing of the country, with the goal to attract more businesses and investments, promote shorter travel time and connect different business districts to other cities where people mostly reside.
The Light Rail Transit Line 1 South Extension Project
The Light Rail Transit (LRT) Line 1 or LRT-1 South Extension is just one of the many projects set by the government even before the "Build Build Build" Program was launched in 2017. It is the extension of the existing Manila Light Rail Transit Line 1, commonly known as LRT Line 1, which has 20 stations and runs between Baclaran in Paranaque City and Congressional Avenue in Quezon City. The amount of passengers using this route has been increasing over the years and the Line Extension will benefit the Southern population in ways more than one.
The LRT 1 South Extension will traverse from Baclaran to Bacoor City in Cavite. The construction of the project is originally expected to begin in the year of 2014 but has been hindered for several years due to right-of-way issues. The awaited groundbreaking was held in May 2017 while just last May 2021, the project is already 61.7% complete. It is targeted to be fully operational by the first quarter of 2024.
Also known as the Cavite Extension Project, this transport line will serve the cities of Paranaque and Las Piñas and the province of Cavite specifically in Bacoor City. It will consist of eight stations which are as follows:
Redemptorist Station – Paranaque City
Manila International Airport Station – Paranaque City
Asia World Station – Paranaque City
Ninoy Aquino Station – Paranaque City
Dr. Santos Station – Paranaque City
Las Piñas Station – Las Piñas City
Zapote Station – along boundaries of Bacoor Cavite and Las Piñas City
Niog Station – Bacoor Cavite
The government plans to include two additional stations as well:
Manuyo Uno Station – Las Piñas City
Talaba Station – Bacoor Cavite
Once completed, the LRT 1 South Extension Project is anticipated to serve more than one million passengers a day. This population will mainly come from the Southern part of Metro Manila and nearby provincial areas such as Cavite and Laguna. It will benefit
The Line will also be connected to the Metro Manila Subway, formerly known as the Mega Manila Subway (MMS), an underground rapid transit line in Metro Manila. This is also under construction and is dubbed as the "Project of the Century" in the country. This project, along with many others, promises to deliver a more convenient access within Metro Manila and nearby provincial areas.
With the completion of the Line Extension, the real estate values are anticipated to go up in the areas where it will pass through. Developers of commercial, residential, and warehousing segments may expect better investment returns as the new Line Extension will boost the interest of businesses and individual locators, especially specific areas near the stations.
The LRT Las Pinas Station in the C5 Extension Road
One of the stations that has been established in the plan is the Las Piñas station. This will be located at the C5 Extension, which is a sprawling road from Paranaque City to Las Piñas City and is a busy thoroughfare for South residents. The vicinity is currently a booming commercial and residential part of Las Piñas City. One of the existing developments is the Mella Hotel, developed by Vista Land and LIfescapes Inc., this is a 3-star hotel that offers a great experience for all types of guests, friends, families, and business travelers alike. Another development is the AllHome Global South, a one-stop shop home improvement store which offers several product categories such as furniture, hardware, appliances, tiles and sanitary wares, homewares, linens, and construction materials.
The Las Pinas Station will be also near proximity to developments like churches, hospitals, and schools, as well as open green spaces for recreational and other environment friendly activities. Some of the closest are Santuario de San Ezekiel Moreno Church, Las Pinas General Hospital, Las Pinas Elementary School and Villar Sipag Complex.
Other nearby developments include St. Joseph Parish Church, Olivarez General Hospital, Saint Joseph's Academy and SM City Sucat.
Hermosa COHO by Vista Land and Lifescapes, Inc. : One of the Nearest Developments in the Las Piñas Station
The residential developments will be one of the top choices of starting families and young professionals looking into the South area as the Station will give way for an efficient travel time to and from the central parts of the Metro like Makati City and Taguig City. A newly built and modern condominium village nearby is The Hermosa COHO, approximately 2.3 kilometers away from the Station, the condo is developed by the real estate giant Vista Land and Lifescapes, Inc. COHO is committed to bring a beautiful living experience in the middle of a highly developing landscape, with strong security and a relaxing ambience with ample green spaces. This condo development offers studio units with a size of 24 square meters and one-bedroom units at 30 square meters. The units are made to be spacious and comfortable for condo owners, giving them a posh lifestyle experience.
The Hermosa COHO is a perfect choice if you are looking for your next home and a good investment. To know more about this condo project, click here : https://www.crownasia.com.ph/properties/selected/hermosa-coho
Crown Asia is the premium residential arm of Vista Land and Lifescapes, Inc. 25 years of providing themed communities for the young professionals looking for their future home or solid property investment. Themed house and lot developments like Ponticelli and Valenza are located in Alabang and Sta. Rosa, Laguna, as well as stylish condominium properties in Sta. Rosa Laguna, Las Piñas, Bacoor, and Tagaytay.
For more information, visit www.crownasia.com.ph, like and follow @CrownAsiaOfficial on Facebook, Twitter, Instagram, Youtube or call the Marketing Office at 88-CROWN / 0956 380 0015.
Related Blog : Unveiling Beginnings: Introducing Hermosa Crown Asia