Buying a house for sale in Cavite might be your next best move with this transport infrastructure coming in 2024. The LRT-1 Cavite extension project will make the province more accessible, and it can affect property prices in the area. Read on to find out more about the project and the best cities to live in Cavite.
Easier Commute Between Cavite and Manila
The new Light Railway Transit-1 (LRT-1) is expected to begin operations by 2024, helping commuters to go to and from Metro Manila every day. This is according to the elevated railway operator, Light Rail Manila Corporation (LRMC) who implemented the project along with the support of the Light Rail Transit Authority, who said in an interview with Inquirer that they are about 70 percent complete as of March 2022.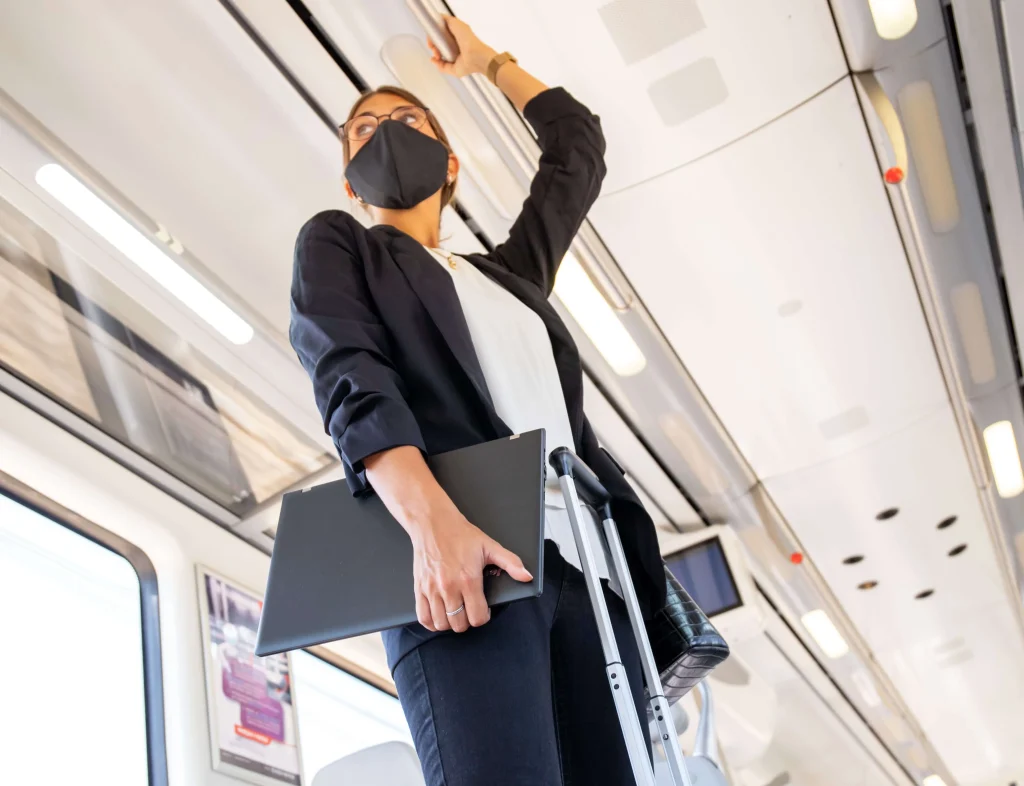 In recent news, GMA News reported that the LRMC, with the help of the Japan International Cooperation Agency, said that they are at 73 percent completion as of August 2022. This covers the project's ongoing electromechanical works, including the installation of the electrical system, the laying of rail tracks, and the construction of five of the eight stations: Dr. Santos, Ninoy Aquino, PITX Asia World, MIA, and Redemptorist. The remaining three stations are scheduled for completion in 2022
According to LRMC, the simultaneous construction of pre-track assembly, rebar, shear connection, concrete pouring, formwork support for the track plinth, and derailment wall have brought the installation halfway to completion. The company also said that the work on the viaduct at the Ninoy Aquino Station prompted the temporary closure of a section of the outer lane of Imelda Bridge, northbound. This bridge connects Barangay Sto. Niño and Barangay La Huerta in Parañaque City. The closure is expected to run between October 10 to November 10, from 9 PM to 4 AM every day.
Sixteen new-generation train sets, each having a capacity of roughly 1,400 people, have been delivered to LRMC in total. Before being deployed in the middle of 2022, this new fleet of trains must still go through all the necessary safety inspections, test runs, and checks.
Now, since you're busy finding a house for sale in Cavite, you might have heard of this extension just recently. Just to give you a background, from the existing Baclaran station to the future Niyog Station in Bacoor, Cavite, the LRT-1 is currently being extended. This project is set to extend the existing system to a distance of 32.4 kilometers, which will be owned, operated, and maintained by LRMC.
The estimated cost of the LRT-1 expansion project and upgrading work is 64.91 billion pesos, which includes the 19.83 billion pesos worth of the official development assistance component.
To improve and maintain health standards, additional contactless payment solutions for the train system have been proposed by LRMC. The Department of Transportation has received a proposal to implement a quick response code payment system for all who wish to use the trains.
How Infrastructure Improvement Affects Real Estate Property Values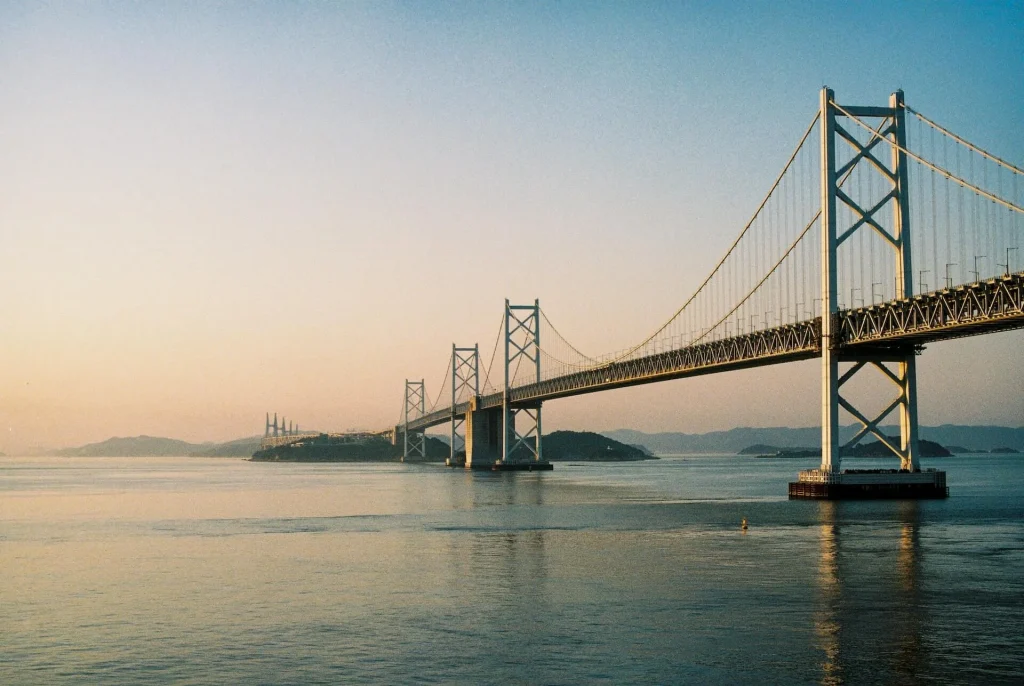 If you don't ride the train and think that this extension won't affect your buying or selling of a property near the areas of rail projects, it definitely will. Infrastructure improvement has historically affected real estate property values.
According to a research paper posted in SSRN, infrastructural improvements can impact property values in a positive way. This positive impact frequently becomes apparent shortly after the announcement of the project and lasts until the project is finished. The researchers also found that starting the project gives a clear signal of the government's intention and determination to move forward with an infrastructure project, which gives a vote of confidence for hopeful buyers.
Interestingly, the researchers concluded that property value increases are very visible even at the early stage of construction in countries with emerging economies. Meanwhile, in developed economies, property values also increase, but mostly during the completion of the project where everything is entirely certain.
Meanwhile, Ian Fulgar, an architect in the Philippines, wrote an article about how intercity networks affect real estate. He said that transportation infrastructure investments are one of the strongest catalysts of demand in the real estate industry because they can spike property values. Areas or cities that have efficient roads, water supply, electricity, and telephone lines will inevitably have more appreciated property values. All of these, including transportation improvements, eventually result in an increase in economic productivity in the affected localities.
However, it's also worth noting that there is a time-distance factor in this scenario. If the transportation infrastructure is built in such a way that it makes it easier for people to go to the office, school, or commercial purposes, it's more likely to increase property values. If a transportation infrastructure manages to cut down travel time from one place to another, this can spark a rapid increase in real estate values of properties along the infrastructure, be it a highway, expressway, railway system, or any transport system.
In some cases, improved transportation infrastructure can also endanger a property's potential. More often than not, property prices only improve in areas that are not located within the railway line or road itself because of the noise and smoke that cars or trains can cause, making the property not ideal for day-to-day living.
For businesses, however, modern transportation systems can improve your capabilities. Transportation infrastructure improvements allow you to transport goods over great distances. It can also allow your customers to reach you easier if you own a B2C company. With these kinds of connectivity improvements, suppliers and retailers can have more business prospects.
However, there are also a lot of unanticipated effects as a result of the failure of a transportation infrastructure project. If significant adverse events happen to the infrastructure, customers would be unable to reach businesses, and businesses might even go through bankruptcy if they rely too much on the transportation infrastructure.
Regardless if you're buying, selling, or renting a property, we recommend that you consider this information when deciding on a price. You may want to sell your property if it's situated too near the railway line and invest in a different house for sale in Cavite. Additionally, the abundance of transportation infrastructure in a locality can result in a possible property saturation along the areas of the infrastructure network.
Where to Buy Properties in Cavite
Now that you know that property prices in Cavite can increase because of the LRT-1 extension project, we're here to give you some insight into the best cities in Cavite.
Bacoor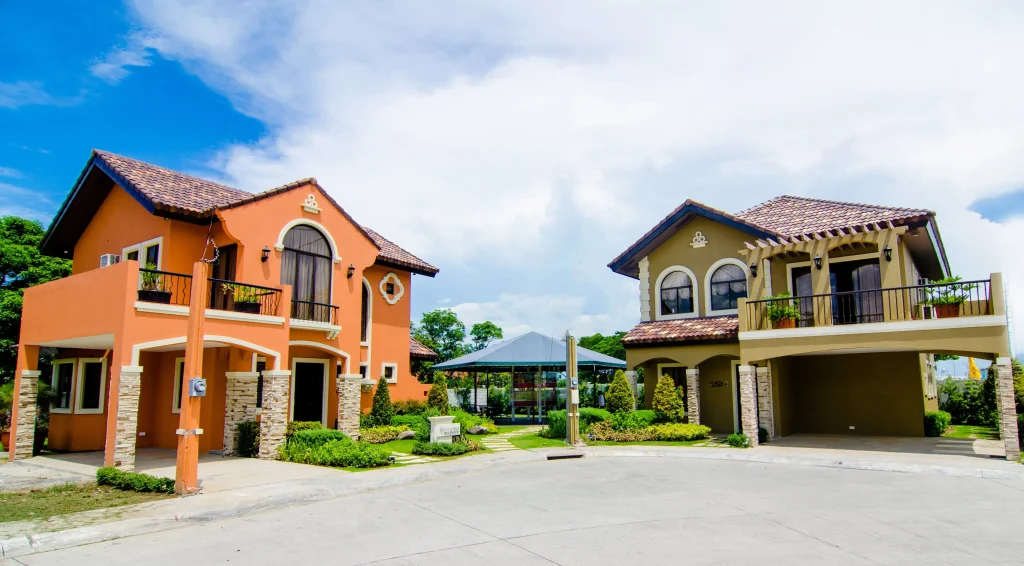 Bacoor is a little city located in Cavite. It is only one hour away by car from Metro Manila and is also relatively accessible to its neighboring cities. Expect heavy traffic during peak hours, but the city has a lot of alternative routes that you can take to avoid traffic jams. There are a lot of schools in the area, including the University of Perpetual Help, St. Dominic College of Asia, Cavite State University, and Saint Francis of Assisi College. This makes the city very ideal for raising a family.
As for malls in Bacoor, you can enjoy SM City Bacoor, Nomo – A Vista Lifestyle Centre, Vista Mall in Daang Hari, and a whole lot more.
Because it is a developed city, it has become a prime location for residential areas. Not to mention, it's very accessible to both neighboring cities of Cavite and Metro Manila. One of the best properties can be found in Vita Toscana.
Properties in Vita Toscana have Italian architectural designs with luxury finishes. They feature premium homes, including the Beryl and Lladro, which are some of the largest house models, perfect for families who seek a large and luxurious home.
Beryl is a 2-story, 3-bedroom house for sale in Cavite with wide spaces both in and out of the house, making it one of the best options for hosting family or casual gatherings with your friends. Its first floor features a large living area and dining area, with a room that can be dedicated to entertainment or business matters, and a bathroom. Meanwhile, the second floor features the master bedroom which has its own walk-in closet and private bathroom, and two other bedrooms that are equal in size sharing one bathroom on the floor. Outside, you have a two-car garage with a wide balcony above it. This is perfect for hosting gatherings or turning it into your personal garden and fulfilling your plant parent dreams.
The Lladro is a 211-square-meter home that is perfect if you want open spaces for entertaining or if you want your kids to grow up in a spacious home. This is one of Crown Asia's largest properties, featuring two floors, three bedrooms, and three bathrooms. Just like the Beryl, Lladro also has a two-car garage with a balcony above it.
Dasmariñas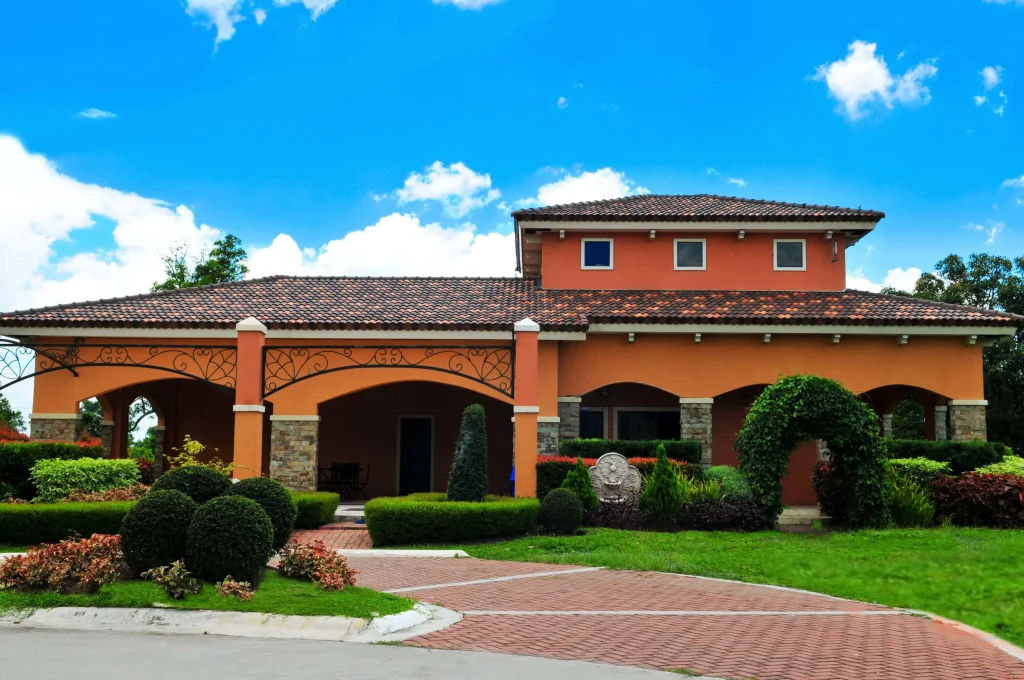 Dasmariñas is one of the most thriving cities in Cavite. There are a lot of career opportunities in the area, including the First Cavite Industrial Estate (FCIE). The city is also known for its flourishing economic growth, which makes it perfect if you want to start a business in the province. Additionally, it's only a few hours from Metro Manila, which is easily accessible via CALAX at the Governor Dr. Interchange or the Silang Interchange entrances.
Aside from its accessibility, this city is known for the butterfly festival or the Paru-Paro Festival, which is celebrated every year on the 26th of November. While the city doesn't necessarily breed butterflies, this festival was meant to symbolize the city's metamorphosis from being an unknown town to a first-class component city in Cavite.
If you're a parent, there are a lot of private schools in the city, including De La Salle University – Dasmariñas, Holy Redeemer School of Dasmariñas, St. Nicholas de Myra School, Saint Joseph Academy, St. Jude Academy of Dasmariñas, and the Westhill International School Incorporated.
Malls are also very accessible, including Vista Mall, an SM, Robinson's Mall, and The District. However, the biggest downside of the city is traffic congestion, which is probably the side effect of progress in a developing country. So, if you want to live a little far away from the busy streets but still be within the city, we recommend that you check out Amalfi.
Amalfi is a prime residential development known for its Italian-inspired houses. The 25-hectare community is one of the best in the city, designed for fun and leisure with the family. Amalfi features a swimming pool, playground, basketball court, clubhouse, and a function room, making this subdivision the perfect place if you want to host events near your home. Additionally, this community is near the Governor Drive CALAX entrance, connecting you to Metro Manila in just minutes.
Amalfi offers Queen Lots (between 142 to 211 square meters) and pre-selling houses. The community is near essential establishments, including hospitals, schools, and malls.
Imus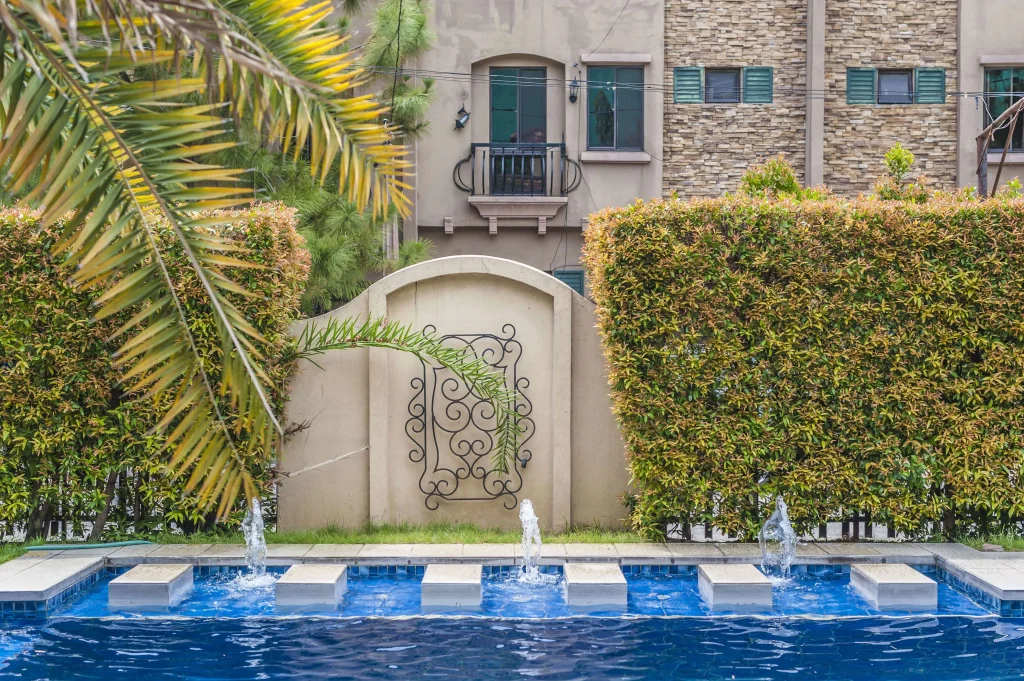 The city of Imus is known to be one of the most Spanish-influenced cities in Luzon. They have numerous Spanish houses and their local food is also inspired by the culture. The city features a lot of historical spots to visit, including the Aguinaldo Shrine and Museum, the Bridge of Isabel II, Dambana ng Pambansang Watawat, and the Diocesan Shrine and Parish of Our Lady of the Pillar.
On top of its culture-rich features, the city is also near Manila and Makati, which makes it a popular spot for people who work in the Center of Business District (CBD) areas.
As for schools, the city has a lot, including the Southdale International School of Science, Arts, and Technology, Cavite State University, International Electronics, and Technical Institute Inc., and the Brimestone Academy.
If you're looking for more European-themed premium communities, Vivace is your best bet if you want to move to Imus. Vivace is a 3-hectare exclusive village that is designed for families. With its secured entrance gate and perimeter fence, you can rest assured that your kids are safe even if they're strolling around the village. This community also features pocket gardens, playgrounds, and parks to make your experience more enjoyable and relaxing.
In terms of accessibility, Vivace is near SLEX, CALAX, and MCX, making it ideal if you travel a lot. The village offers some of the best house for sale in Cavite, including Amber and Amethyst. Amber and Amethyst are ready-for-occupancy (RFO) two-story houses that are ideal for small to medium families. Amber is the larger option if you want more space and Amethyst features a small space house design.
Read more: Why Traveling to the South Is About to Get Easier