Skiing is one of the activities that people put on their bucket list, and it's also one of those activities that are enjoyed greatly when experienced alongside family. As a tropical country, it never snows in the Philippines; and this means that you cannot just decide to go skiing somewhere near your condo in Las Pinas. You will have to go to other countries to have your skiing experience; but not to worry, since this blog aims to provide you with the best ski resorts you can find in Asia.
Family Skiing Trips in Asia for Your Next Vacation
Park Hyatt Changbaishan, Fusong County, China
Park Hyatt Changbaishan is a five-star star resort whose aesthetic combines contemporary, local residential, and Chinese art elements. This resort is built atop the slopes of mountains, so guests are able to get an amazing view of the snowy mountains and gardens surrounding this resort.
There is more to this, however, since this resort is also a ski resort; and it is regarded as one of the best resorts for skiing in Asia. Whether guests decide to take the opportunity to go skiing in this resort or not, they still get to experience Park Hyatt Changbaishan's 24-hour dining restaurant, spa, indoor heated pool, cold kitchen, and outdoor hot mineral pool.
Niseko, Hokkaido, Japan
Out of the rest of the ski resorts in the Asian continent, Niseko's ski resort is a popular choice, especially for a ski trip. Apart from being regarded as one of the snowiest when it comes to the ski resorts in the world, the kind of community fostered by Niseko is a vibrant one. In particular, Niseko's ski resort has an energetic nightlife. If you're looking for a vibrant community in a ski resort far away from your condo in Las Pinas, then Niseko is the place to go.
It is also relevant to point out that Niseko's ski resort is actually comprised of four interlinked ski resorts: Hanazono, Grand Hirafu, An'nupuri, and Niseko Village. The strategic locations of these ski resorts only bolster the energetic culture fostered at the Niseko resort. Examples of this include how the Grand Hirafu provides easy access to lively bars and restaurants. Along with the local Hokkaido sake and wines being a must-try, traditional onsen hot spring, fully serviced apartments, and a view of a semi-dormant volcano, Niseko, is an excellent pick for a family ski.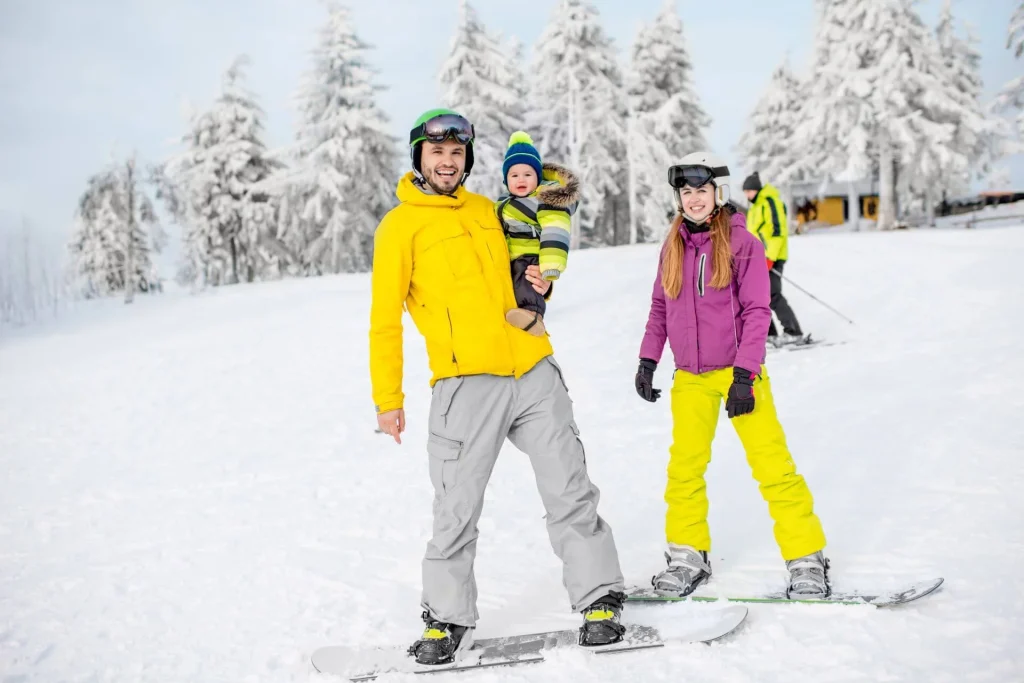 Yongpyong Gangwon-do, Pyeongchang, South Korea
Yongpyong Gangwon-do is one of the popular ski resorts in South Korea, particularly because this ski resort was the place where the South Korean TV soap opera "Winter Sonata" was filmed. Although it can be said that Yongpyong Gangwon-do is a good pick for your ski trip if you're looking for a more serious skiing experience, based on the background of this ski resort, at least. This is because this ski resort is a frequent pick for holding international tournaments, which even included the 1999 Asian Winter Olympics.
However, if you're in the resort for a more relaxed experience, then you can take up their Winter Sonata tour, made especially for fans of the TV soap opera, or you could indulge in their hot springs in the resort's water park. In addition, their longest ski trail is the Rainbow Paradise, which spans 5.6 kilometers and requires a gondola to get to the base.
Appi Kogen, Tohoku, Japan
Appi Kogen is also regarded as one of the best ski resorts to have a ski vacation in Asia. Its ski tracks are said to be carpeted with the freshest powder snow, and their luxurious amenities provide a scenic view of the Appi Kogen highlands; with all this together and more, your decision to stay in this ski resort will be some of the best decisions you make.
Explaining further why Appi Kogen is one of the best ski resorts you can travel to when on a search for excellent ski resorts: their ski trails cater to all kinds of skiers, with a ski trail that caters to beginners or children such as the gentle trail of the Yamabato run spanning 5.5 kilometers, or a ski trail on the "ungroomed steep slopes" on Mount Nishi Mori for more experienced skiers. Adding on to this, the Japanese cuisine offered in Appi Kogen is praised, with the resort having an on-site dairy farm, premium sake alcohol, a mineral-rich hot spring, and restaurants that use only fresh local ingredients.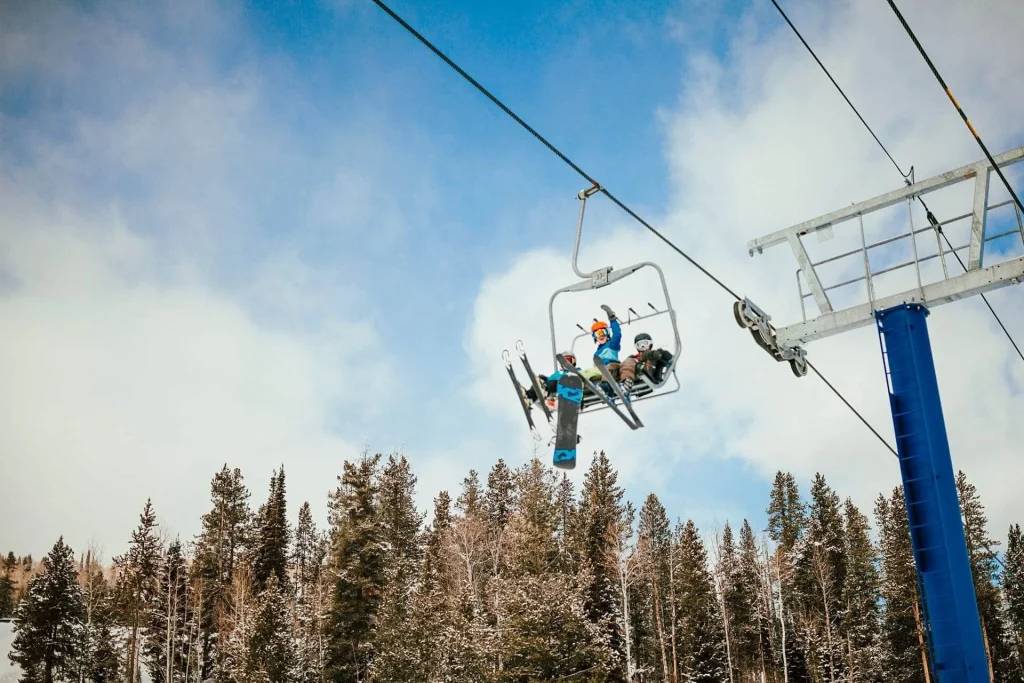 Intercontinental Alpensia, Pyeongchang, South Korea
As with many of the best resorts for family skiing or skiing in Asia, Intercontinental Alpensia is a ski resort located in the Taebek mountain range Alps. It has a restaurant that is open all day and specializes in "handcrafted stone-oven pizzas, dishes cooked with seasonal produce, and fresh seafood made in an open kitchen." Moreover, the resort has luxury amenities along with its 238 suites that provide a stunning view of Mount Balwang and Alpensia Lake.
Furthermore, the resort has a lounge called the Oxy Lounge, which is regarded to provide great selections of drinks such as teas, liquors, coffees, and wines. In addition, the design of Intercontinental Alpensia derives its inspiration from an Alpine village in Europe; and the resort even has a water park and golf course. This ski resort is a great choice to travel to when you want a completely different environment from your usual sights in your condo in Las Pinas.
Rusutsu Ski Resort, Hokkaido, Japan
Rusustu Ski Resort is located near Hokkaido's capital and offers 37 courses that total 42 kilometers of ski trail spanning across 3 mountains. This ski resort is a great choice if you are looking for a resort that offers various ski trail courses to choose from, and it is relevant to note that its ski "tree runs" are one of its main attractions, which take place in the area's woodlands filled with silver birch trees.
Furthermore, the resort offers more than just ski trails. Rusutsu Ski Resort offers snowmobiling, horseback riding, dog sledding, and snow rafting. There are also inflatable rubber "snow trains" for children, and cookery and offered handicraft courses in their resort.
Read more: Expensive European Trips Your Family Can Try