Unlike classical Philippine architecture, contemporary Philippine architecture was not anymore mainly a product of foreign cultures. Instead, the innovations in design are the legacy of Filipinos who take inspiration from their lived experiences and ideas influenced by the environment around them.
This Blog Dives Into Some of the Influential Filipino Architects in Philippine Contemporary Architecture:
Pablo Antonio's Works and Impact on Filipino Architecture
As part of the second generation of Philippine architects, Pablo Antonio integrated the Art Deco style into the structures he designed. Simply put, Antonio's designs prioritized simplicity and practicality, introducing a style that was drastically different from the prevalent Revivalist and Neoclassist styles in the American colonial era.
With a focus on strong shapes, maximal use of cross ventilation and natural light, and sleek lines, every structure required purpose. His designs embody the saying, "function over form," in which utility is of utmost importance. Clean lines were typical in his designs; if there were curves, however, it would only mean that they were crucial to the structure.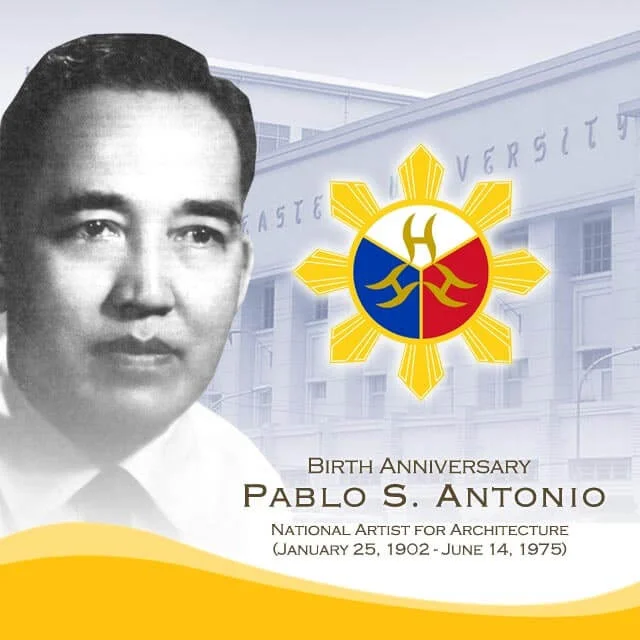 Photo from ncca.gov.ph
"The false sacrifice utility for design. The genuine combine both utility and design effectively," according to Antonio himself. His designs typically included "sunscreens to achieve functions of natural lighting and ventilation," indoor ponds and gardens, and slanted panoramic windows. Moreover, he was one of the architects of his generation to maximize the use of steel and concrete in his designs – materials that are widely used in many structures today, most likely including your future home in your recently bought lot for sale as well.
Antonio's works include the Ramon Roces Publications Building, Galaxy Theater, Fear Eastern University Administration and Science buildings, Boulevard- Alhambra apartments, Lyric Theater, Manila Polo Club, and the Capitan Luis Gonzaga building.
Ildefonso P. Santos' Works
Santos is called the "Father of Philippine Landscape Architecture" for good reason. Before his time, landscape architecture was essentially negligible when it came to urban planning. Santos, however, pioneered urban landscaping in the country, proving that architecture was not merely about buildings, but about the design of spaces that people use.
Landscape architecture, an allied field of architecture, centers on "designing the outdoor environment," particularly involving the design of gardens, parks, and the like, and how they come together with buildings and structures. Santos showed his artistry through landscape architecture via the many outdoor settings he has designed, including plazas, parks, gardens, green spaces, etc. If you stepped outside your lot for sale and observed great landscape architecture, you would be witnessing the realized potential that Santos saw back then.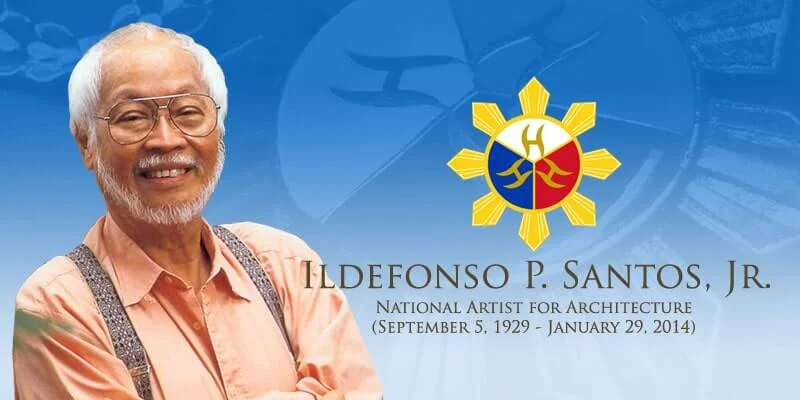 Photo from ncca.gov.ph
His designs would make plentiful use of concrete, which would be balanced by "mixtures of materials, patterns, and materials" that would create a "malamig sa mata" effect, as Santos would put it. In addition, copious amounts of plantings in the vegetation (i.e., flowers, shrubbery, bushes, etc.) landscape or softscape was the trademark of Santos' design. It was through this that a "visual feast of colors and textures" was achieved.
Furthermore, Santos is known for his advocation of maximizing the use of local materials. According to him, a common mistake of many landscape architects is the tendency to use imported materials in their designs instead of the homegrown varieties. His advocation for such an idea is observed in how we introduced the use of yellowbells, bandera españolas, and periwinkles in his works.
Brutalism
Brutalism as a style may be defined as viewing aesthetics in the bare construction of a structure or building. Derived from the French words "beton brut" which translates to "raw concrete," Brutalism makes dominant use of concrete as construction material. As a result, this gives off a monolithic or fortress-like vibe of a structure. Typically making use of "cold, gray palettes and imposing facades," Brutalist architecture imposes the feel of a structure that is visually heavy, cold, and austere.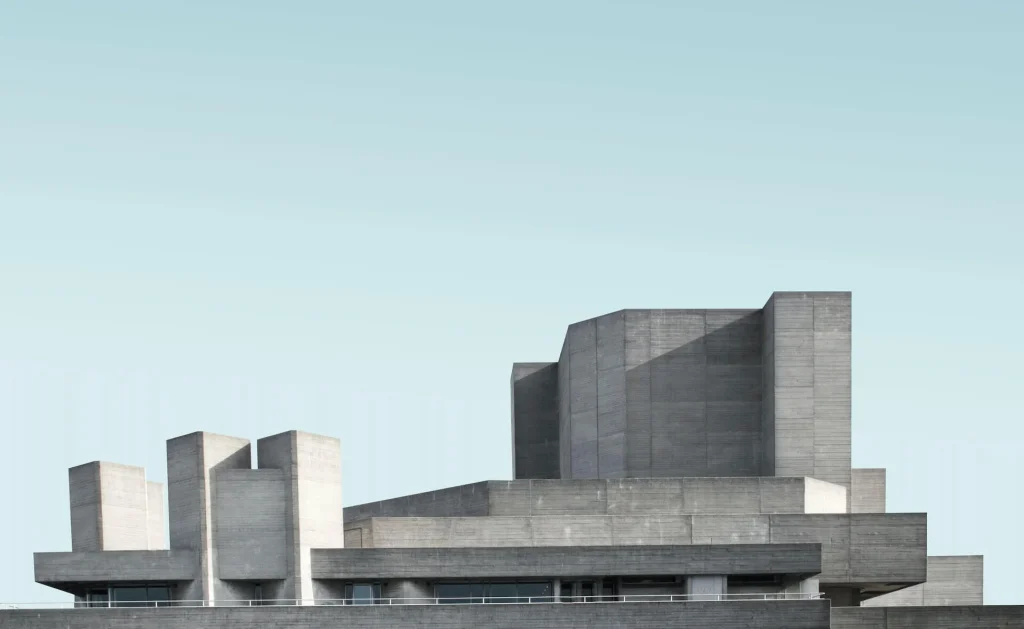 Given the strength and solidity of concrete, Brutalist architecture uses concrete as the primary material for the structure to "create a sense of mass, weight, and scale," along with a combination of various contrasting materials and textures. This also meant that the aesthetic of Brutalism was found in the "building's basic materials and form, celebrating the structural supports, frame, and mechanical systems" of the structure. You could think of it as having your lot for sale stripped of its decoration and left with its base structural elements.
The primary material of raw concrete would not age well, however, and Brutalist structures would show signs of decay and damage over time. Hence, Brutalism started to symbolize economic and urban hardships laid bare in solid form. In the context of Philippine architectural history, Brutalist structures were built during the period that the style was prevalent. The Philippine International Convention Center (PICC) is one of the well-known examples of Brutalism in the country.
Leandro Locsin
One of the better-known pioneers of Brutalist architecture in the Philippines is Leandro Locsin. In his designs, the primary material of concrete is present within structures such as arts centers, airport terminals, stock exchange structures, and the like. His belief was grounded on the idea that the occidental and oriental culture of the Philippines is what created the product that is Philippine architecture – an "object of profound harmony." A good example of Locsin's trademark design is the National Theatre building, which is called the "floating volume."
If there was ever a design that is deemed one of the most impactful from Locsin however, it would be the Cultural Center of the Philippines (CCP). The CCP is comprised of five buildings that observe Brutalist architecture: The Westin Hotel, Folk Arts Theater, Philippine International Convention Center (PICC), PhilCite, and the Cultural Center of the Philippines. Perhaps a trip to the CCP would give you some inspiration for the décor in your home in your recently bought lot for sale.
The PICC in particular, is a great example of Locsin's implementation of Brutalism. With the way the rooms are interconnected with "low ceilings with wide expanses," the "long horizontal span" of the structure observes symmetry with the uniform blocks that make up the building's façade. In addition, the water feature of the structure adds to the uniformity of the structure. Brutalist structures' use of concrete makes the buildings feel heavy, however, the PICC's giant façade windows make the structure appear lighter in weight, despite the heavy use of concrete material.
Conclusion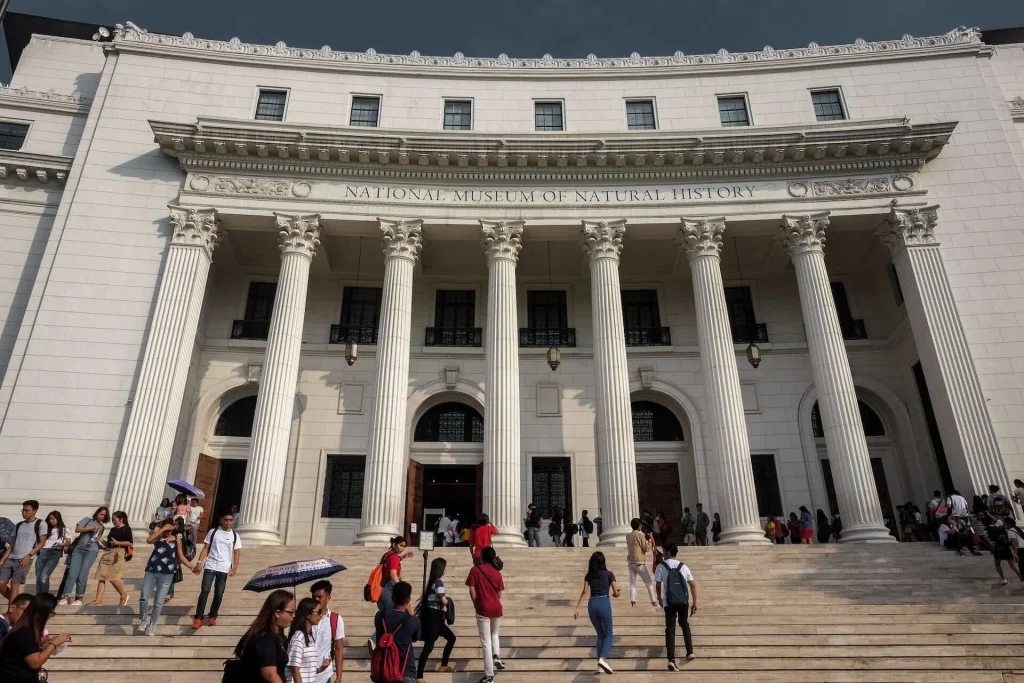 Contemporary Philippine architecture shows how innovative the Filipino can be. The great designs of contemporary Philippine architecture don't have to be something you just observe and read about though. Why not consider living in a lot for sale with such a great design yourself?
Crown Asia's themed communities are excellent examples of present structures that integrate contemporary architecture, therefore they are worth checking out! The following are the Crown Asia properties that are available at present that showcase contemporary architecture:
Condo Name: Hermosa; Location: Pulang Lupa Uno, Las Piñas, 1742 Metro Manila
Condo Name: Meridian; Location: Palico Street, Bacoor, Cavite
Condo Name: The Courtyard; Location: Pedro Cayetano Boulevard, Ususan, Taguig City, 1630 Metro Manila
Related Blog: What Classifies as Modern Architecture Design?