The summer season has just started and it is not ending anytime soon. Have you already planned a summer vacation or some recreational areas to visit to beat the heat? If not, then this article could save you from the stress of browsing through multiple tabs just to find the best place for a quick escapade from the humid city air. Whether you are from the Metro or have a real estate property within its neighboring cities or provinces, perhaps a condo or a house and lot in Laguna, these resorts are convenient due to their proximity. Although you may already have a bunch of amenities that come with your condo or your subdivision, visiting a new space where you can stay cool despite the warm weather and stay clear of boredom from your common surroundings can be healing in so many ways. With that said, here are some of the best resorts to visit in Laguna this summer of 2022.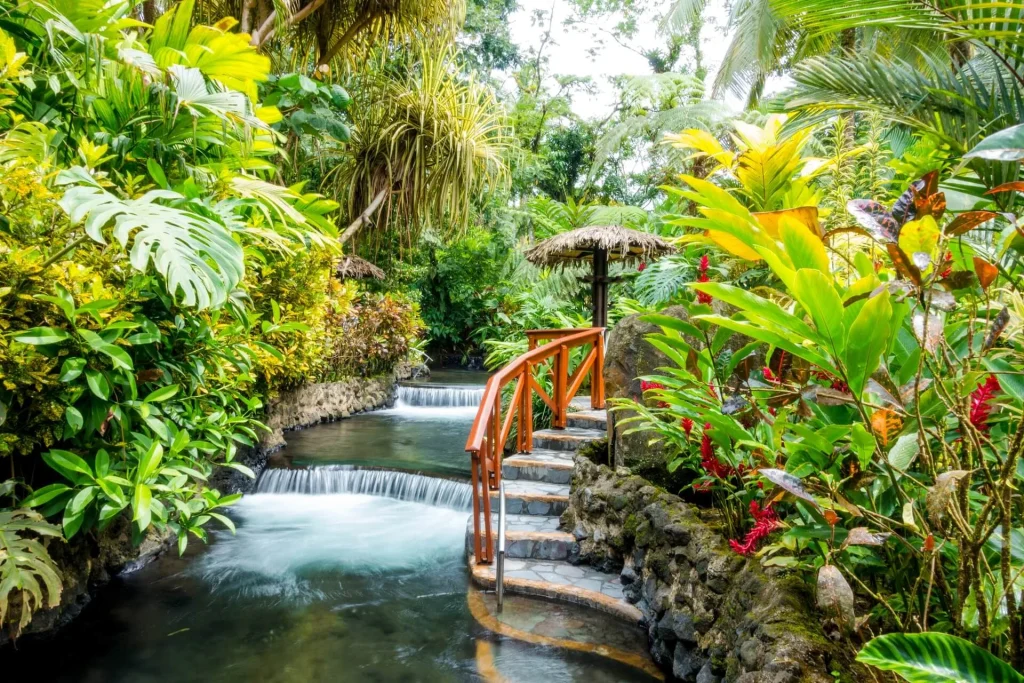 Best resorts in Laguna to visit this summer
The California Beach Pansol
Located in the Calamba City suburbs, California Beach Pansol is an exclusive hot spring resort ideal for a quick escapade with your family, friends, colleagues, or significant other. With its combination of westernized and traditional room interiors and building styles, this upscale resort may give you an out-of-the-country vibe while just being a few hours away from the Metro and a short drive from your condo or house and lot in Laguna.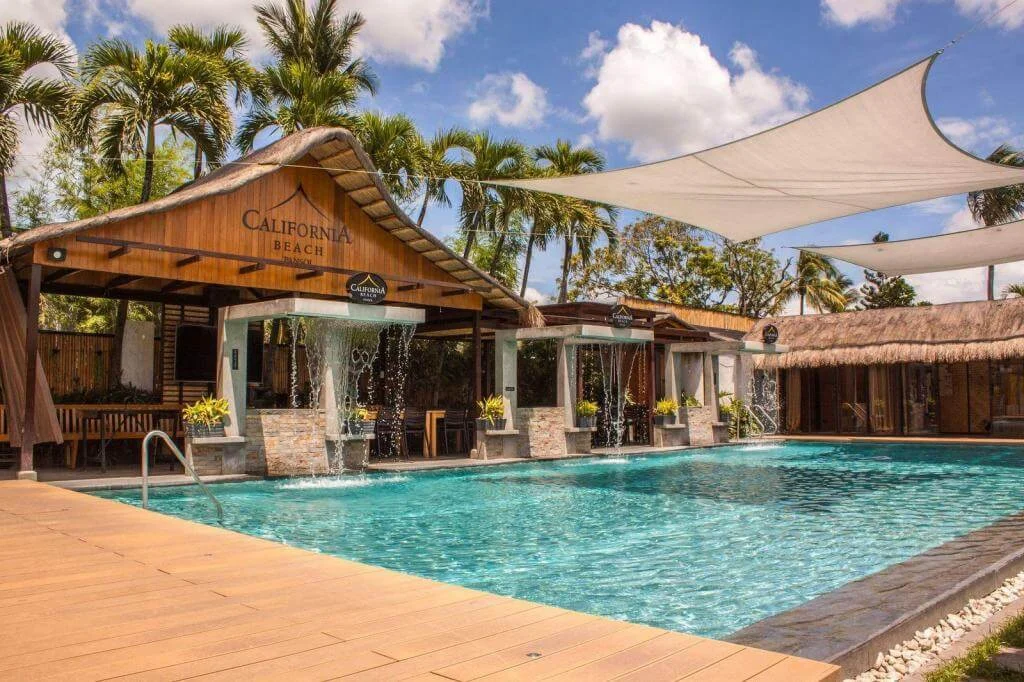 Photo from agoda.com
Among its lavish amenities are automated pools with regulated water temperature based on your selected heat intensity. With its proximity to Mount Makiling, the pools are guaranteed to have no harmful chemicals as it only consists of natural hot spring water fresh from the mountain. California Beach Pansol offers three villas that can accommodate groups of 10 to 40 people. It provides its living room, minibar, kitchen, dining area, and bedrooms with fine bedding, warm blankets, air conditioning, and plush pillows. Each villa also features a complete entertainment system, including a KTV room with Smart TVs, surround sound systems, and a fast internet connection. The resort also provides boodle fight/breakfast packages, and it is right in front of California Beach Pizzeria, which serves best-selling, hand-crafted pizzas in Pansol, Laguna.
The California Beach Pansol's rate starts at Php 25,000 for 15 to 20 pax for 22 hours. It is located at 965 National Hiway Pansol, Calamba, Laguna.
The Cliffhouse Laguna Hot Spring Resort
Perched on a hill at the foot of Mount Makiling, the Cliffhouse Laguna is a private holiday property with breathtaking views of Laguna de Bay and the surrounding lush nature. It has a roof deck with magnificent lake and mountain views and a gorgeous semi-indoor infinity pool, one of the villa's assets. Its large swimming pool includes a kiddie pool and a jacuzzi that only has naturally heated spring water with various healing benefits. The Cliffhouse Laguna can accommodate small and large parties with its four air-conditioned deluxe rooms. Aside from the amenities mentioned above, there is also a spacious grilling area in the backyard garden, free unlimited use of KTV Platinum link videoke, billiards, a half-court basketball, smart tv, and free WiFi to update your social media and share your scenic stay to the world.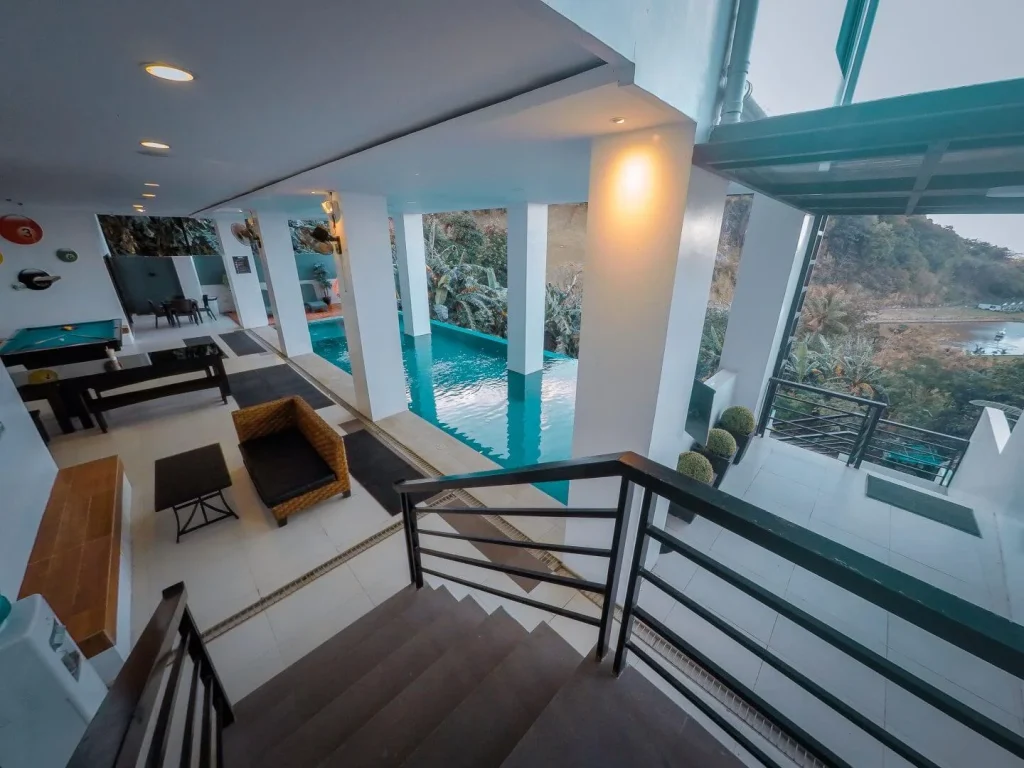 Photo from thejerny.com
Unlike the normally crowded resorts in Laguna, The Cliffhouse Laguna is hidden away inside a private development, ensuring solitude and quiet. It is an excellent location for a family reunion, team building, or a short holiday with friends. From a drowsy night to a golden glow, you can witness a spectacular view of the dawn from the roof deck in the morning. With its unique modern style and amenities, you can surely enjoy a sweet escape from the hustle and bustle of the city.
Located at Blk 10, Lot 11, Niagara Street, Springdale Subd., Brgy. Lalakay Los Baños, Laguna, and the Cliffhouse Laguna can accommodate up to 25 guests and its rates start from Php 15,000.
Al Fresco Springs Resort
Another staycation spot in Los Baños, Laguna, Al Fresco Springs Resort, is a modern and spacious private hot spring resort wherein hot spring pools with natural water that can help soothe all of your sore muscles can be found among the magnificent vistas of Mount Makiling. Al Fresco 1 and Al Fresco 2 are two types of accommodations available at the villa, both of which are ideal for families or bigger groups of up to 30 people. The key difference is that the latter is significantly more extensive and includes additional features such as a Pinoy pool table and a conference area. Aside from that, both hotels include air-conditioned rooms, a senior room, adult/kiddie pools, karaoke, and cable TV. Guests are allowed to bring their own food and drinks, and for those who prefer to cook at the resort, each room has a kitchen area with a gas stove, refrigerator, and BBQ grill.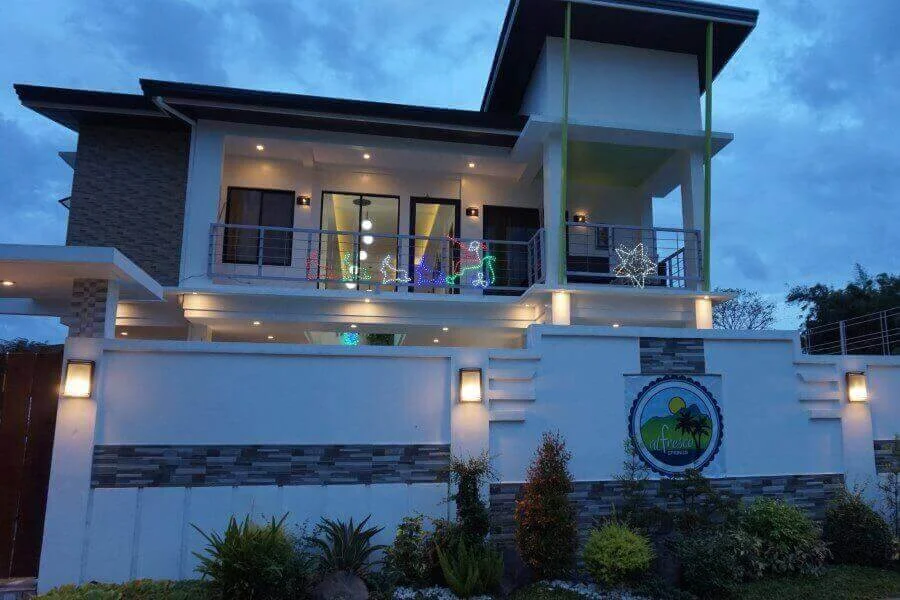 Photo from alfrescosprings.com
In need of a peaceful environment for your sudden business meeting? The resort also offers a rented air-conditioned conference room with seating for up to 16 pax and, of course, high-speed internet access. Open and spacious, it is a great venue for work outings, family reunions, or just hanging out with your pals. The main area has plenty of seating, making it a warm and inviting space for socializing. So, for those with a house and lot in Laguna or even in neighboring provinces who wish to escape the summer heat, have fun, get lost in the moment, and breathe in nature with a view of Mount Makiling, a vacation to the resort could not only cleanse your minds but also your spirits.
Located at Lakewood Subdivision, Lot 28 Block 30, Tom's Creek St. Brgy, Los Baños, Laguna, the Al Fresco Springs Resorts has starting rates of Php 18,500 for a 22-hour stay of up to 20 pax.
Casa Tropica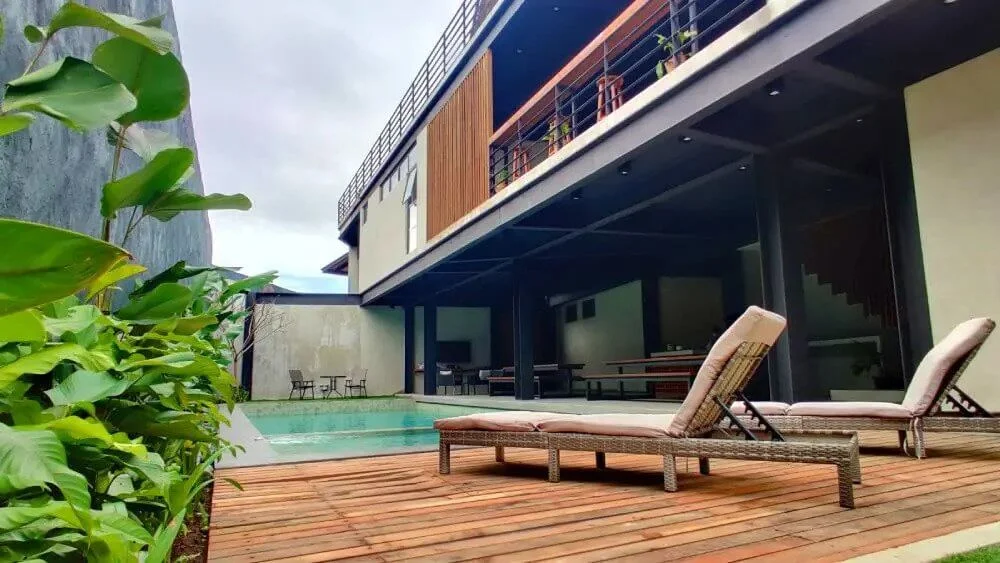 Photo from casatropica.com
Casa Tropica is a private resort in Laguna that is just an hour away from Manila. Safe and sanitized, remote-work and virtual-school ready, this can be your tropical escape at the heart of Pansol. The resort features three premium exclusive villas with its own outdoor swimming pool area and amenities and a space for events only. Individually, Diwata Villa and Lambana Villa can accommodate up to 25 people with four air-conditioned rooms with TV, a private adult and kiddie pool, five toilet and baths, a kitchen area complete with necessary supplies and appliances, and other free activities to enjoy such as a mini playground for the kids, bar tables, a game room with billiards, darts, table tennis, and other board games, free access to 100+ HD movies, and free Netflix on selected TVs. Conveniently though, both villas can be rented together for larger groups of up to 50 pax. Meanwhile, the Farm Villa has limited opening for select dates only while the Makiling Deck is perfect for events such as birthdays. The resort also has free unlimited WiFi to stay connected with friends and family and update your Instagram with aesthetically pleasing stories.
Casa Tropica is located at Daang Kayganda St., Nayong Maharlika Village, Brgy. Pansol, Calamba City, Laguna. Its package rates starts with Php 20,000.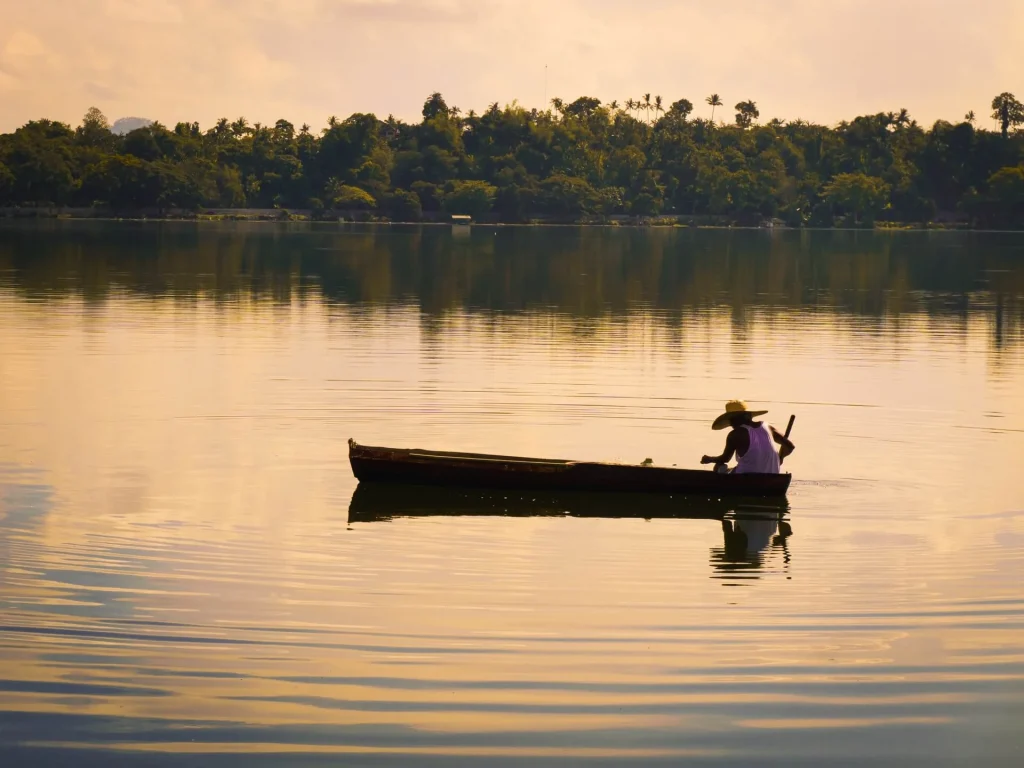 Other notable hot springs/Laguna province resorts are:
Hidden Valley Springs Resort
Splash Mountain Resort
Laresio Lakeside Resort
Dreamwave Resort Laguna
Vista Pansol Resort
Auravel Grande Hotel
Related Blog: The Best Resorts to Visit in Cavite This Summer