In recent years, there has been a rising popularity and high demand for luxury condos. Most property developers have recognized this demand and are now engaged in a luxury amenity race to offer premium amenities to attract potential buyers. Moreover, major cities such as Metro Manila is not the only prime location for condominium buildings. Nowadays, there is also a growing interest among families and professionals in acquiring condo units located in rural areas, such as a condominium in Tagaytay. This trend is driven by the desire of customers to find solace away from the towering city structures and the fast-paced urban lifestyle.
With the countless developments of condominiums to choose from here in the Philippines, one may find it challenging to decide on the right one. Likewise, below is a comprehensive guide to the luxury amenities to look for during the search quest of living in a high-end condo, capable of elevating a real estate investor's lifestyle.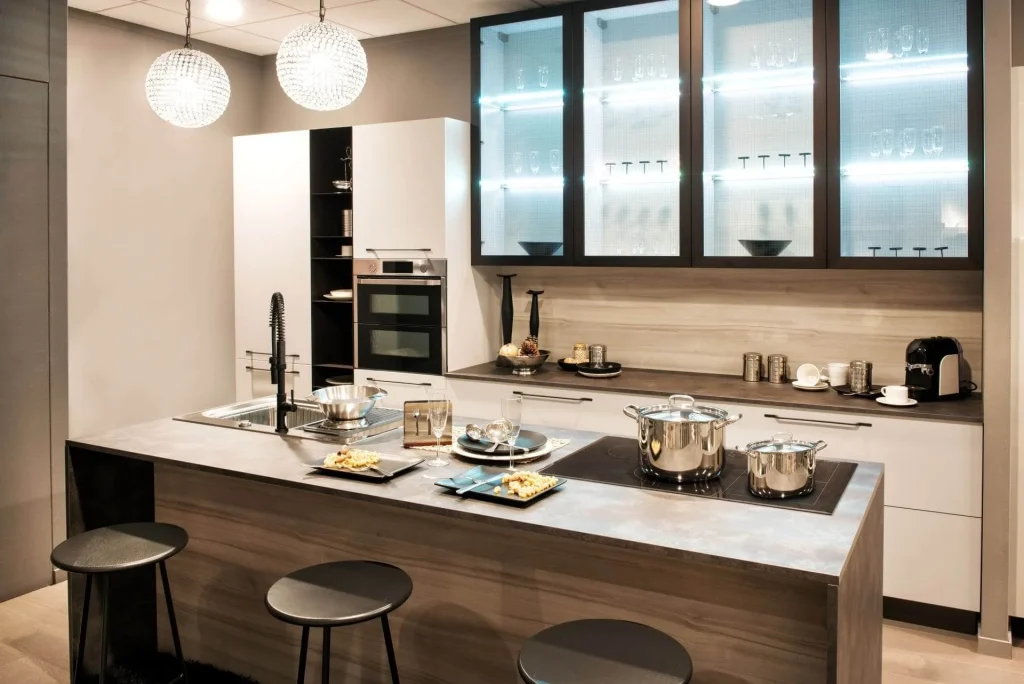 1. Kitchen Space
When searching for luxury condo amenities, always prioritize first the availability of diverse features within the condo units since it will likely contribute to your overall condo living experience. For instance, one of these features includes a modern and fully equipped kitchen in every condo unit. It is a great addition to a kitchen to have readily available appliances such as stoves, refrigerators, cabinets, sinks, and countertops. Ample space for the dining room is also looked out for in luxury real estate.
2. Green Spaces and Outdoor Retreats
In response to the need for a connection with nature and a sense of openness, luxury condos are incorporating green spaces and outdoor retreats within their premises. These areas may include beautifully landscaped gardens, walking trails, outdoor lounges, and even parks, providing residents with a tranquil escape from the hustle and bustle of city life. As such, green spaces are also good for dog owners as they give their furry babies space to roam and explore.
3. Spacious Balconies
Aside from outdoor spaces, one of the inclusions in high-end condo amenities to always look for is a spacious balcony that provides an excellent spot for hosting guests, relaxing, and having leisure time. Having a balcony also offers an opportunity to relish the outdoors, connect with nature, appreciate the fresh air from the surroundings, and unwind in the warm embrace of the sun during sunrise and sunset.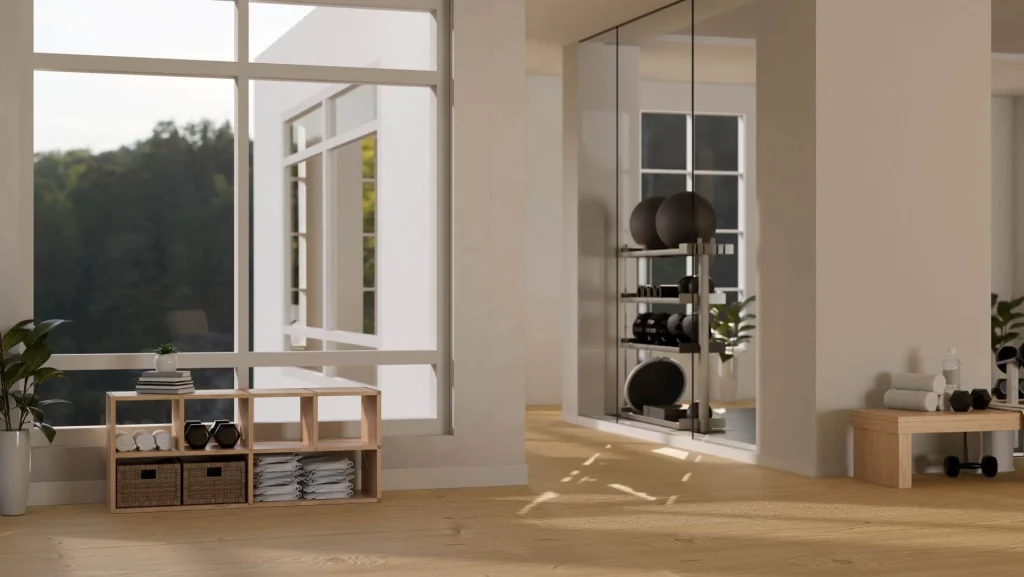 4. High-end fitness facilities
Luxury condominiums often feature modern fitness centers that boast cutting-edge exercise equipment, community trainers, and a variety of fitness programs. These amenities afford residents the convenience of engaging in a physically active and health-conscious lifestyle within the confines of their own living environment.
5. Swimming Pool
The inclusion of a swimming pool is a consistent feature among luxury condo amenities and luxury apartment amenities. However, these pools are not ordinary pools; instead, they are designed to be luxurious, featuring cascading heated pools that are especially enjoyable during cold breezes and chilly weather. These heated swimming pools contribute to relaxation for your muscles and joints while allowing proper blood circulation to vital muscles, organs, and tissues in your body.
6. Yoga Deck
Situated on elevated levels or rooftop terraces, yoga decks often boast stunning panoramic views of the surrounding cityscape or picturesque landscapes. This premium amenity prompts an inviting space that caters to various mindful practices.
7. Sky Garden
Imagine taking a moment amidst the garden haven on the rooftop deck and enjoying panoramic views of the city skyline. Sky gardens have slowly become a symbol of luxury condo living, offering residents a breathtaking experience right at their doorstep.
8. Lush Gardens
Lush gardens are designed to create a natural oasis environment inside the premises of luxurious condos. These gardens typically feature lush greenery, serene water features, comfortable seating areas, and a harmonious blend of natural elements. Making it a perfect spot for residents to come together, fostering a sense of community within the condominium.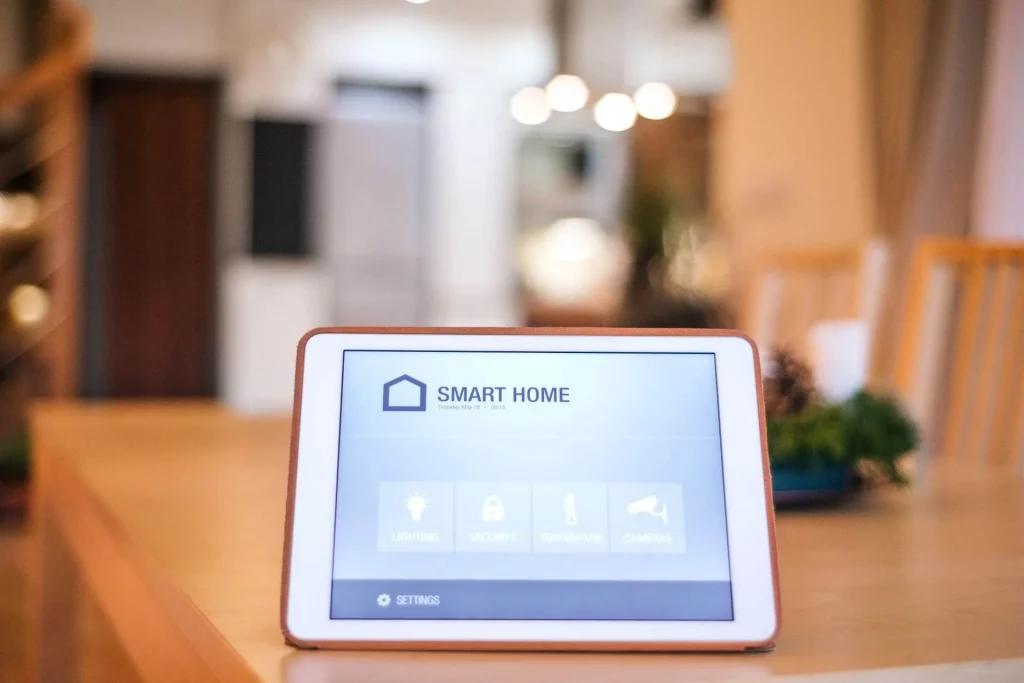 9. Smart Home Technology
Luxury condos are embracing the new concept of smart homes, where residents can control various aspects of their living environment through integrated systems. From lighting and temperature control to security and entertainment, smart home technology provides the utmost convenience and comfort for tenants.
10. Community Lounge
The community lounge offers an ideal setting for neighbors to bond, establish relationships, and cultivate a tight-knit condominium community. Whether engaging in informal discussions, hosting gatherings, or participating in social activities, the lounge serves as a welcoming sanctuary where residents can gather and relish one another's company.
11. Game Room
High-end condominiums are renowned for providing residents with spaces that allow them to indulge in their hobbies and passions. The game room is one of the luxurious amenities that functions as a central gathering place where people can indulge in their passions. It is furnished with gaming consoles, billiards tables, poker sets, and many more recreational options, making it an ideal retreat for residents who desire relaxation and friendly rivalry.
12. Strategic Location
A luxury condo that is situated in prime locations usually offers the residents an unparalleled access to transportation hubs, major business districts, cultural centers, and lifestyle amenities. These sought-after addresses ensure that residents can effortlessly navigate their city, cutting down on commute times and enhancing overall convenience. Additionally, the value of time-saving and stress-free transportation options cannot be overstated in today's fast-paced world.
As the luxury condo market continues to evolve, the future of amenities looks even more promising. These amenities have become a major selling point for developers, attracting affluent buyers who are seeking a luxurious lifestyle. As a result, the demand for luxury condos has skyrocketed, leading to an increase in property values and a thriving market.
Pinevale in Tagaytay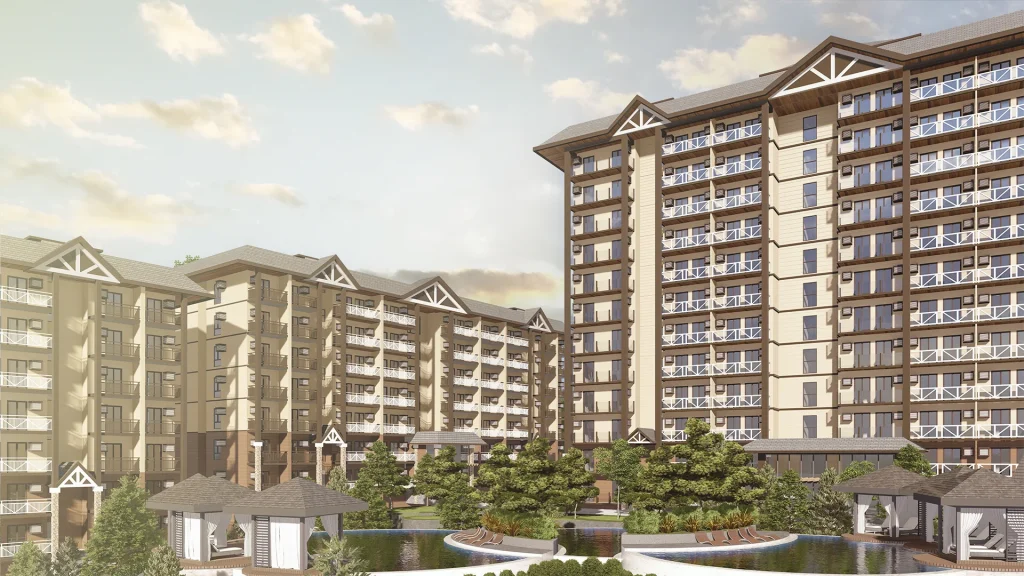 After careful consideration of the affluent amenities, you may want now to consider looking for a high-end condominium to elevate your lifestyle. One such option is Crow Asia's hottest condo in the second summer capital of the country, Pinevale Tagaytay. Situated amidst lush greenery, Pinevale is a haven where nature seamlessly blends with modern design. The community features beautifully crafted units, designed to cater to the diverse needs and preferences of the residents. Pinevale serves as an ideal retreat from bustling city life, featuring comfortable accommodations, picturesque surroundings, and a diverse range of luxurious amenities. Whether one desires an escape or a memorable family vacation, Pinevale ensures a remarkable experience in the heart of Tagaytay.
Read more: Enjoy a Hygge Experience With Pinevale Tagaytay and Its Amenities