Convenient and safe, online shopping has been the new normal ever since the pandemic began and most people no longer take time to visit malls. Safety is one of the biggest concerns that they consider as it should be. However, being in a mall is way different and far better in most aspects. From relaxing music, the fantastic smell of the air, to mesmerizing lights, the joy of walking in a mall alone or with your friends is simply therapeutic.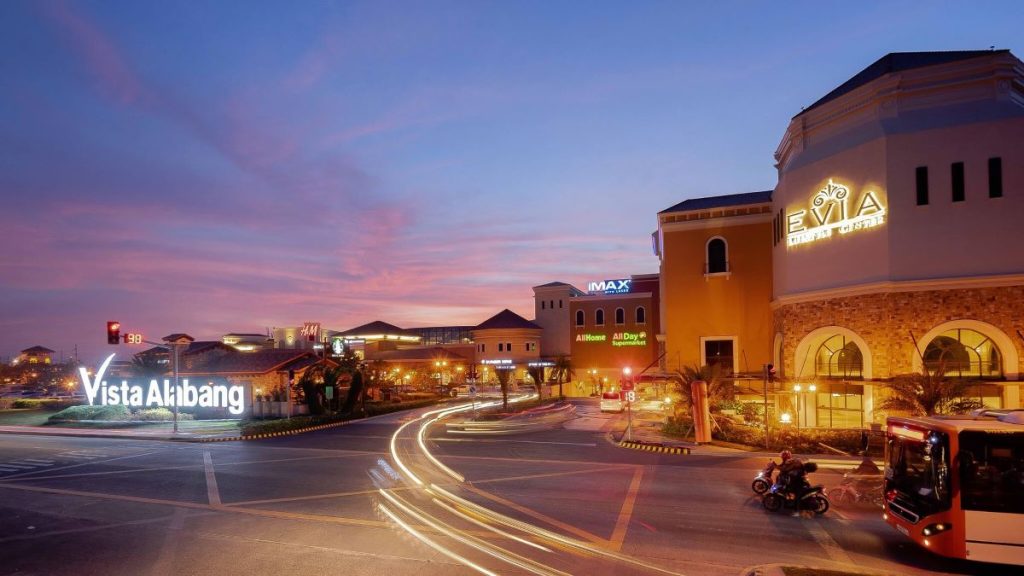 As people are getting used to shopping barefoot or with their sleeping clothes, it is undeniable that there is also a rise in the number of people suffering from anxiety, depression, and even obesity because most of them are deprived of a different, relaxing atmosphere where they can also walk and shift from one place to another. Some choose to go hike or visit beaches but one of the immediate and most convenient ways to alleviate stress is retail therapy. Shopping in person while being able to use all your five senses is one of the ways to combat that feeling of getting locked up and hopeless at the same time.
The National Capital Region especially the Metro Manila area is the home of fascinating establishments and the best go-to place for your immediate needs, especially with its spectacular malls and busy markets. Las Piñas City is a shopping center known as the "Crown Jewel of the South" for its world-class service and sophisticated architecture that make people experience the joy of shopping abroad.
Evia Lifestyle Center is a shopping mall located in Daang Hari, Las Pinas City. Located near real-estate properties and various upscale communities, visiting this place will also take you to a premium house and lot for sale nearby to complete your outdoor experience. This masterpiece is birthed by the reputable Vista Malls under the Vista Land group which is known for its state-of-the-art and globally competitive establishments all over the Philippines. The mall is known to be at par with international malls in Macau and Singapore with its contemporary designs that incorporate both nature and modernization at the same time.
Here are the reasons why should treat yourself to the rewarding ambiance and remarkable service of Evia Lifestyle Center in Daang Hari, one of the best lifestyle malls in the Philippines:
Safety is priority
You can enjoy a safe shopping experience. Even before the pandemic, Vista Malls sees to it that their customers and employees were always safe. When the pandemic began, stricter measures were implemented to ensure that the risk of acquiring the virus is minimized by following the appropriate public health standards and going beyond what is expected of them when it comes to safety services. Recently, Evia Lifestyle Center was granted a joint certification of Safety Seal by the Departments of Health, Interior and Local Government, Tourism, and Trade Industry. This means that the shopping center is upholding its obligation to provide a safer shopping environment for its employees and visitors.
From the premises to the Evia parking and various Evia store within the mall premises, you are guaranteed a safe shopping experience.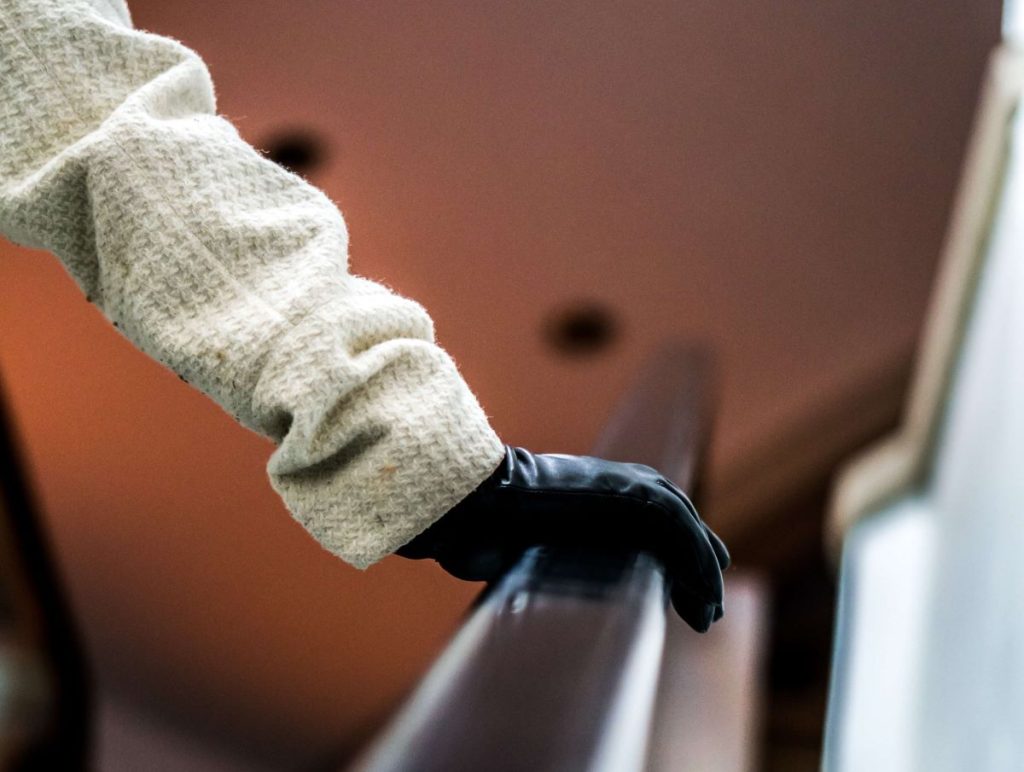 The mall regularly conducts cleaning, disinfecting, and sanitizing activities in every station. and fixtures that are always touched were given special attention, too.
State-of-the-art mall through the structures and spaces
One of the most remarkable structures in Evia is its indoor sky ceiling at the Piazza which looks heavenly while its colors shift, showing the visitors the heavenly skies. Some of the habitués were even reminded of Harry Potter Series' Great Hall ceiling which mimics the skies outside.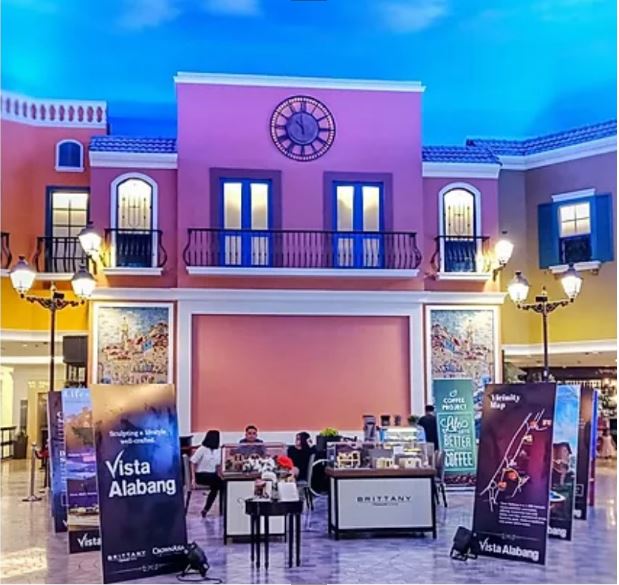 Evia is also known for its spacious hallways in the Atrium which make it look like their walking in an indoor park. There are lush plants and colorful garden landscapes inside, as well as spectacular fountains made beautiful by mesmerizing underwater lights. This place is perfect for relaxation after your shopping spree.
A perfect paradise for children
In Evia Lifestyle Center or Evia Alabang lies a child-friendly indoor playground called Kinder City. This 2000 sqm. paradise is every child's dream with the adventure that awaits them. There are obstacle courses, toys galore, slides, and trampolines. There are also cafes and restrooms inside the area which are made for parents' and children's comfort. Kinder City also involves a party area where children can celebrate special occasions with ready-made designs depending on the theme of the party. For anyone who plans to have a playdate with their kids or experience being a child again, Kinder City in Evia is the perfect escape after a year-long quarantine experience at home.
Best rewards for your cravings
Evia Mall also houses world-class restaurants and cafes like Texas Roadhouse, Teppanya which offers Japanese foods, Peri-Peri Charcoal Chicken featuring the best chicken spices from Africa, and Barcino, which takes the tongue a tour to Spanish dishes. Of course, The Coffee Project which ranked as the 24th most Instagramable café in the world (and the only Filipino Café to make it to the list) is also in Evia for those who prefer a quiet place with relaxing ambiance and satisfying espresso-based drinks. There is also The Cheesecake Fairy for every person with a sweet tooth. The brand offers an impossibly wide variety of best-tasting cheesecakes which will make you feel like having a fairy godmother because each serving is packed with magical items. This garden-themed café also gives off an enchanting ambiance to complete your cheesecake galore experience.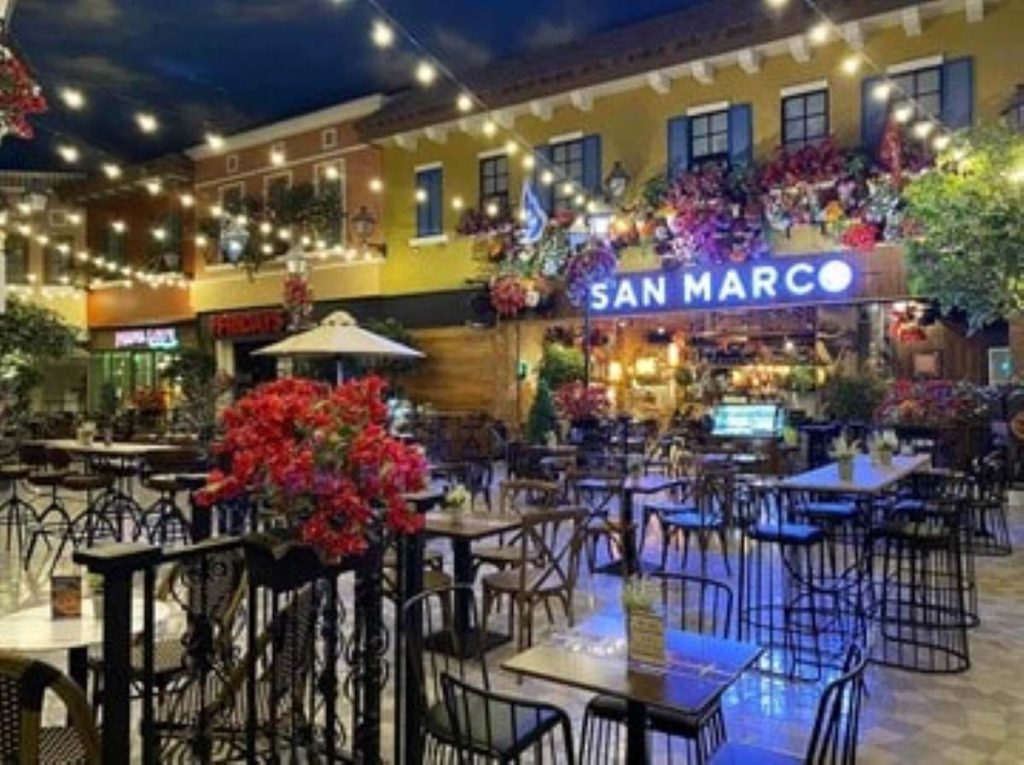 For anyone who wants exquisite comfort foods from a restaurant with a cozy ambiance, Another Story is an excellent destination. There are a lot of well-loved recipes perfect for weekend dates with your family and friends.
Spot-on for your day-to-day needs
From groceries to home appliances, and timeless fashion necessities, Evia houses lots of brands that these day-to-day essentials. There is AllDay Supermarket that is wide enough to accommodate even the imported brands. The variety of fresh fruits and vegetables here adds up to the fun of doing the grocery. There are also Korean and Japanese delights to enjoy. Meanwhile, AllHome has an assortment of furniture, fixtures, appliances, and gadgets all at once. These materials are carefully chosen to help achieve stylish designs that can be customized, too.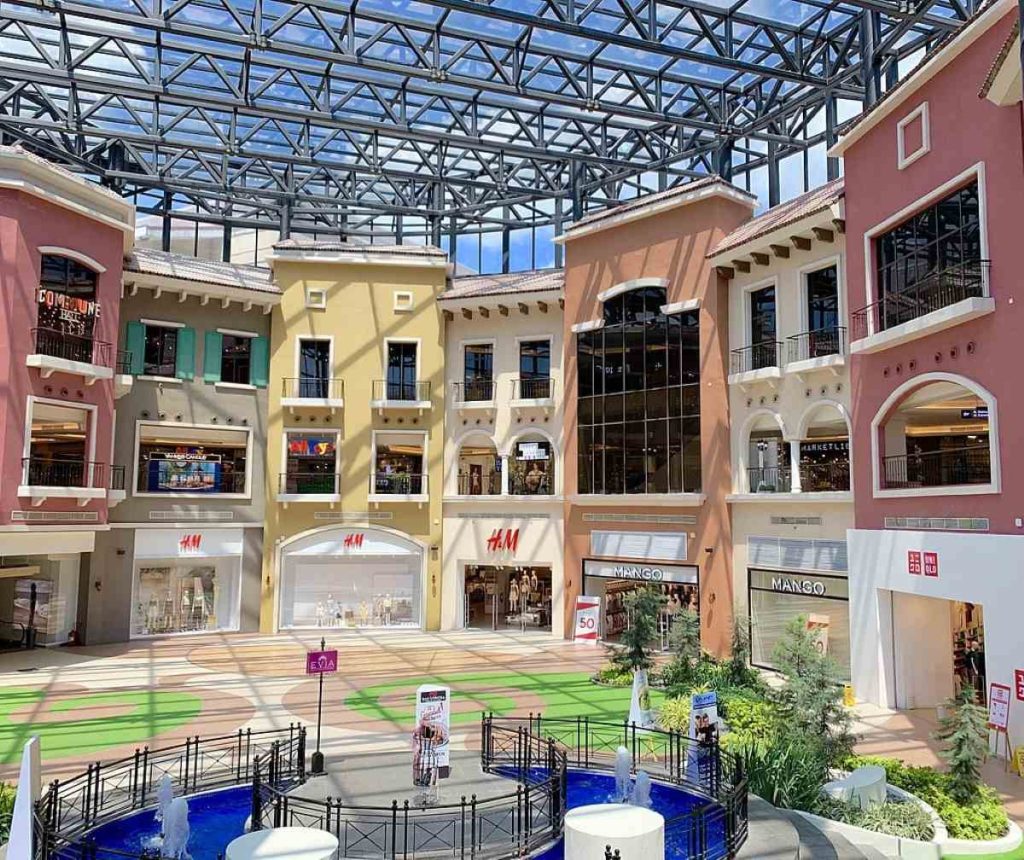 For your fashion needs, shops in Evia house well-known and high-end fashion brands from cosmetics, shoes, clothes, and bags that never go out of style at Market Liberty. There is Giordano, UNIQLO, OWNDAYS, and TONI&GUY to hype up your confidence so you'll never go out of style.
Best Cinematic Experience
Evia is also the home of the first-ever IMAX with Laser in Southeast Asia. This theatre offers an MX4D Motion experience, featuring mesmerizing and higher resolution images that heighten the realism of every movie that you watch. The best cinematic experience will astound you with gentle water mists, fogs, ticklers, and wind for an unforgettable adventure.
This beautiful mall is a part of the master plan of Vista Alabang, Evia Lifestyle Center's full address is at Daang Hari Road, Almanza Dos, Las Piñas, 1750 Metro Manila.
*Make sure to check the Evia lifestyle center directory Facebook page to know more about the Evia Mall hours and other updates.
Related Blog: Best Malls to Visit in Bacoor