Getting fit and healthy is no easy task. It is not something that happens overnight or in a jiffy. It takes a lot of effort and sacrifice just to reach that desired physique. From making and planning your daily meals to the hours of exercise and excruciating fitness routines it is a task one should not really take lightly.
You can Feel the Burn from a Gym workout in the Comfort of your Home
It's an ever-increasing effort to go to the gym after slogging away in the office all day and braving unpredictable traffic in almost every major road network and thoroughfare. Sometimes, you just want to work out on your own time and space, free from monthly fees and competition from other gym-goers! Especially in these trying times when being in a secluded area with a number of people might be dangerous to your health because of the possibility of contracting the COVID-19 virus.
Now thanks to the internet and the various physical fitness coaches, it's easier to craft your own home workout.
Here are five different routines that you can do to keep in shape without needing to go to the gym:
1. Core workouts
Without a strong core, you may find it difficult to do most exercises. But worry not! What's great about improving this area first is that you only need your own body weight!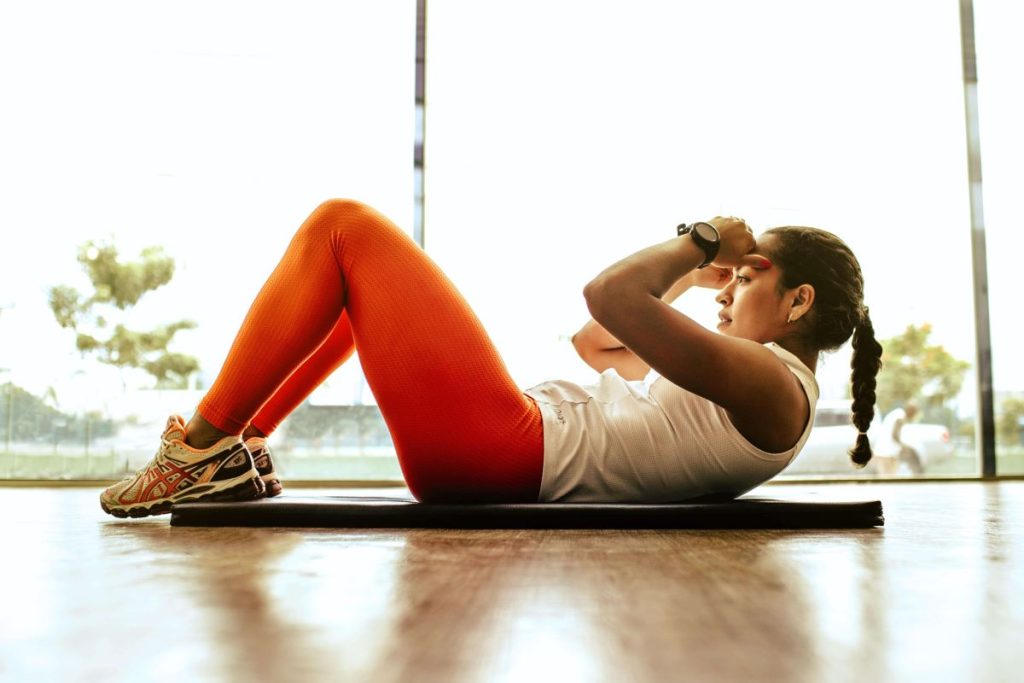 Do a round of forearm planks, side planks, push-ups, crunches, sit-ups, leg raises, and mountain climbers, giving a minute for each exercise. Go slow to build muscle and quickly lose weight. Use a mat for added comfort.
2. Cardio
Cardio helps you both shed pounds and strengthen your heart. With an outdoor path at hand, all you have to do is run according to your personal limit. Remember, it's better to go at your own pace than risk an injury!
If running isn't your thing or if it's pouring outside, burpees, jumping jacks, squat jumps, and jogging in place are all excellent cardio exercises you can do on a rainy day. You can also run up and down the stairs or break out the jump rope!
3. Swimming
Swimming is an overall workout that builds muscle and burns calories. Plus, who wouldn't love a dip in the pool to escape this tropical weather? So go ahead and slap on some sunblock, get your goggles on, and head down to your condo's pool.
To maximize your exercise, try the backstroke to relieve tension from back pain. This is quite handy if your work has you sitting for most of the day. The breaststroke is perfect if you'd like to relax yet still feel some burn. Up for a challenge? Go for butterfly -— it requires a lot of strength and endurance, making it an extremely effective workout.
4. Yoga
To do this popular home workout, all you need is a yoga mat. With thousands of How-To videos available on YouTube, you only need to decide on what kind of yoga you want to do! If you're just starting out, opt for Vinyasa which will give you a good grasp of all the essential poses.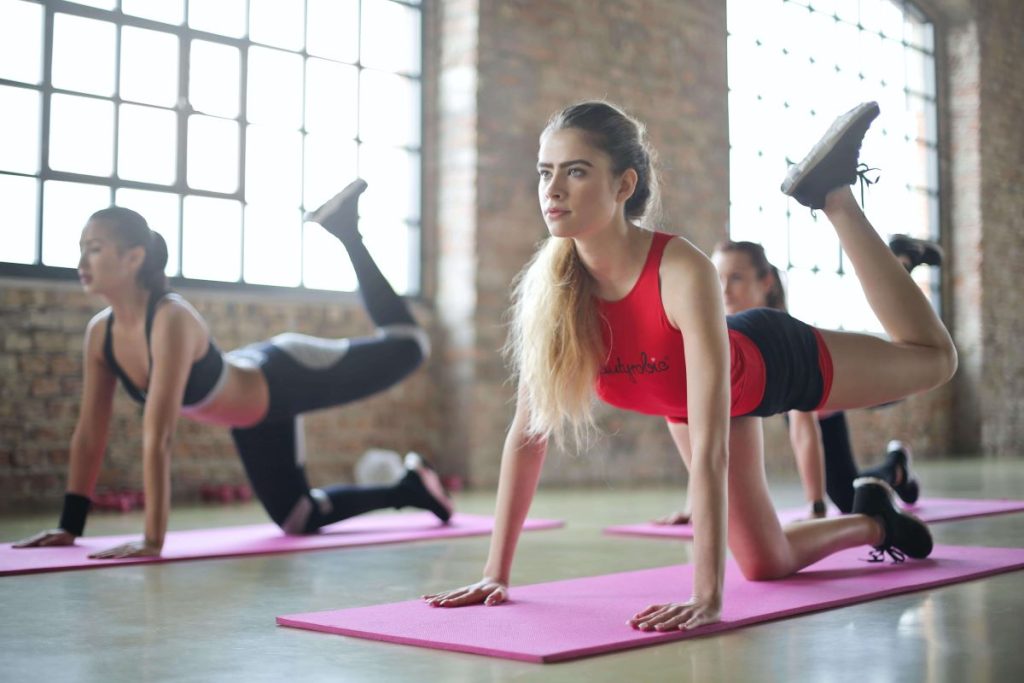 Not flexible? No problem. The key to fixing this is simply by making yoga a habit. Do the same pose for a few minutes every morning and you'll be able to do a split in no time.
5. Zumba is a great way to be in shape!
With Zumba, all you have to do is follow somebody dancing — it doesn't get simpler than that! Just get on Youtube, look up a video, and enjoy.
This cardio workout feels more like a party than anything, so why not invite your friends and family? Might as well maximize your space and make a bonding experience out of exercising, too!
With condos now designed to cater to all your fitness needs, there's simply no excuse to put off getting in shape any longer! You just need to find motivation: post-workout endorphins will help you clear your mind of the day's worries and let's not forget how great you'll look after all these home workouts, too!
The Best Condos to Consider for an Active Lifestyle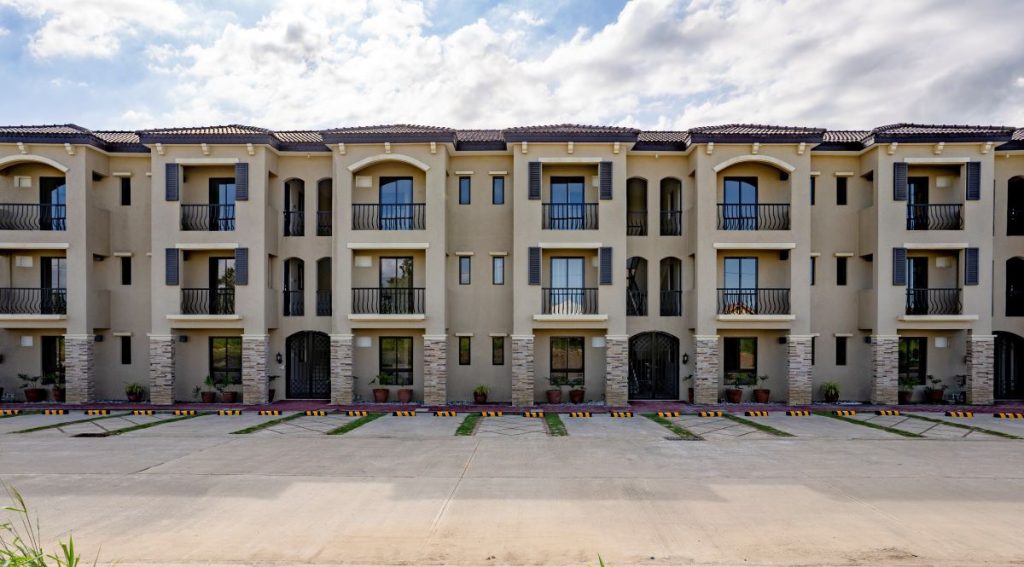 Being fit and active is one thing but living and thriving in an area that is tailored fit for your active lifestyle is another! Make sure to find a condo development that will surely match the suggestions shown and discussed above.
Such properties are readily available in Crown Asia Properties. If you want to experience an on-the-go lifestyle that is at the center of almost everything you need on a daily basis, Crown Asia's condominiums located in bustling fringe urban areas like Las Piñas, Tagaytay, Bacoor, and the city of Sta Rosa, Laguna is the perfect fit for you.
Get fit and healthy with the development's amenities specially made for an active lifestyle. If you want a condo development that is ready for move-in check out our Pine Suites in Tagaytay, and enjoy a life amidst the cool pine-scented vibe that the city is known for. Properties in other areas like Hermosa COHO, Meridian COHO, and Valenza Mansions offer pre-selling properties, a worthy investment for your future and the lifestyle you are accustomed to.
So start your journey to a fit and healthier lifestyle! Go ahead and make time to exercise. After all, it makes you both look great and feel great, which is necessary for having the life you want. And doesn't everyone deserve a beautiful and healthy life? Go on, get moving, and create yours now with a condo of your choice by Crown Asia Properties!
Related Blog: The Perfect Indoor Workout for Your Lifestyle