Online payment security has become crucial in today's digital age for protecting your hard-earned money and guaranteeing a smooth real estate investment experience. Understanding the significance of online payment security will help prospective real estate investors stay away from con artists and unethical business dealings while considering purchasing an RFO House and Lot in Bacoor Cavite. We shall examine the importance of online payment in this post.
Consumers and corporations can access a worldwide market through the Internet. However, criminals are also aware of the advantages of the internet. The same frauds that have been carried out over the phone and through the mail are now also available online and through email, and new cyber scams are constantly being developed. It can be challenging to distinguish between trustworthy internet merchants and thieves who prey on unsuspecting victims online. By becoming knowledgeable about the warning signs of fraud, you may better protect yourself. It's critical to report Internet fraud as soon as you become aware of it so that law enforcement authorities can put an end to the fraudulent activity.
The Philippines, like other developing nations in Southeast Asia and elsewhere in the world, continues to struggle with the challenge of effectively combating the issue of unlawful cyber activity and cybercrime victimization. Filipinos and foreigners alike are not safe on either side of the fence, whether as a suspect or victim, due to the growth in internet fraud in the Philippines. To put it frankly, all businesses, from small startups to multinational corporations, are affected.
Filipinos must exercise caution because cybercrime has increased in the Philippines. The United Nations Office on Drugs and Crime found that between 2017 to 2021, there were 433% more cybercrimes. Additionally, 8.7% of digital transactions in the Philippines over 2022 were probably fraudulent, according to credit reporting company TransUnion.
If you are unaware, you are more likely to become a victim of these schemes. You run the danger of disclosing your private information to dishonest people as a result. If you run an internet firm, the repercussions can be worse. Thankfully, the nation has made a lot of tools and services available to assist Filipinos in staying safe in this increasingly digital world.
The Rise of the Internet and the Digital World
The internet has become a vital instrument that has fundamentally altered the way we live, work, and communicate in today's world of rapid change. Nowadays, having access to the internet is a need that has several advantages for people on their own, in their groups, and in society as a whole. In this post, we'll examine the many benefits of having access to the internet today and how it's changed a variety of facets of our lives.
The abundance of information available on the internet is one of its most important advantages. Anyone has easy access to a wide variety of knowledge on almost any subject with only a few clicks. Individuals now have the power to become lifelong learners, researchers, and informed citizens thanks to the democratization of knowledge.
The world is now more connected than ever thanks to internet availability. Through video calls and social media, people may connect with friends and family who are located all over the world. Additionally, it has changed the way business is done by enabling organizations to reach new markets and work with partners throughout the world. This interconnectedness has promoted a sense of world community and cross-cultural interaction.
The Digital World Is Utilized During the Pandemic
The COVID-19 pandemic presented unheard-of difficulties, but it also sped up the digital revolution to an unimaginable degree. Lockdowns, social isolation, and distant employment have all become commonplace, increasing our dependency on digital technology.
The broad adoption of remote work during the pandemic was one of the most noticeable changes. To maintain company continuity, businesses quickly adapted to digital tools and communication platforms. This change not only made it possible for workers to work from the security of their homes, but it also made way for a more adaptable workplace. Remote work has the potential to improve productivity and work-life balance, as recognized by both employers and employees.
E-Learning and Distance Learning
Schools were obliged to switch to online instruction relatively immediately by the outbreak. Worldwide, educational institutions like colleges and universities are using digital platforms to engage students and provide instruction. Students of all ages now have new options to access top-notch educational resources from the comfort of their homes thanks to the development of digital education. Additionally, it emphasized the significance of digital literacy.
Internet Shopping and Contactless Payments
Online buying and e-commerce have increased as a result of social isolation policies and lockdowns. E-commerce platforms were adopted by businesses of all sizes to reach clients and retain income streams. Physical cash and face-to-face encounters are no longer necessary thanks to contactless payments and digital wallets.
As the Digital Spaces Expanded, so Did the Cyber Scammers
In today's age of extreme connectivity, the digital sphere has ingrained itself into every aspect of our everyday lives. As our reliance on technology increases, cyberhackers' threat also rises. Cyberattacks have increased noticeably over the past few years, causing serious problems for people, companies, and governments alike.
A quick move toward remote employment, e-learning, and online commerce was compelled by the COVID-19 epidemic. Cybercriminals took advantage of the rise in digital dependency by targeting weak people and organizations. Hackers discovered a wider pool of possible targets as more people and businesses went online, increasing the frequency and severity of cyberattacks.
Common Online Scams in the Digital World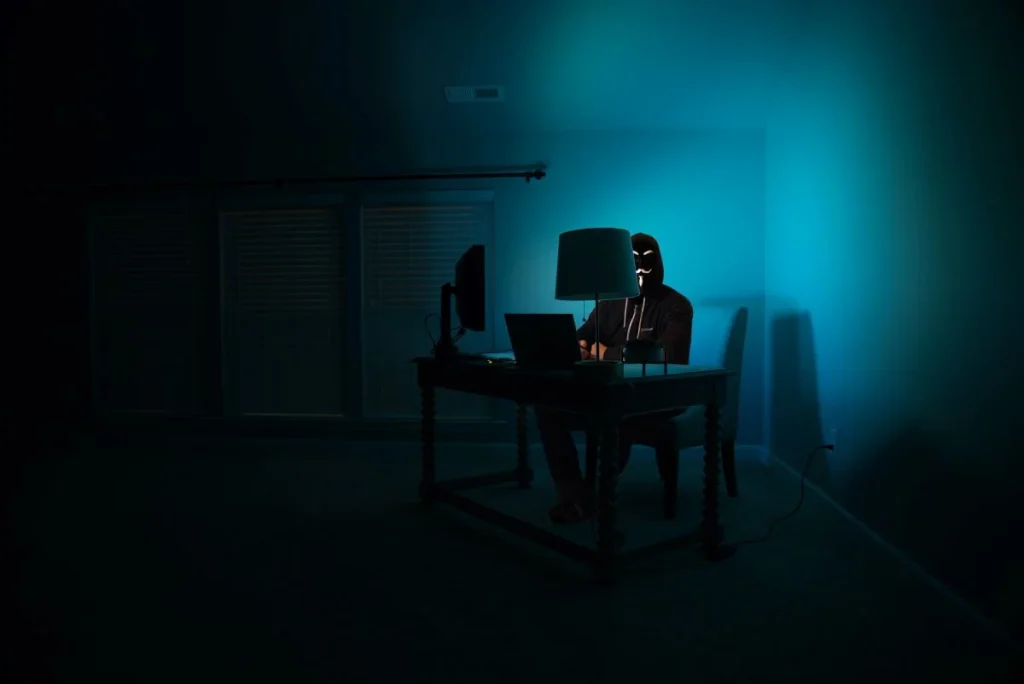 Social Media emails
Someone could be posing as your friend and request that you transfer their money in virtual currency. Some people could impersonate famous people to extort cash from their fans.
Creating emails using a falsified sender address is known as email spoofing, and it is simple to do because the fundamental protocols lack authentication. Such spoofing is frequently used in spam and phishing emails to deceive the recipient about the message's origin. Spoof is a term that implies "falsified." A faked email is one in which the sender intentionally changes certain text passages to make it appear as though it were sent by someone else.
Frequently, the sender's name and address as well as the message's body are designed to look official, as though the email originated from a bank, newspaper, or other reliable online business. Sometimes the spoofer will make the email seem to be coming from a local private person.
Fake websites
Scammers are able to build counterfeit replicas of well-known websites. They can deceive unwary people and take their money and personal information.
Fake mobile applications
Online con artists may persuade victims to download programs that provide strangers direct access to their phones.
Boiler Room
In most cases, a boiler room has an unreported connection to the business being promoted or unreported profit from the sale of the housing stock they are marketing. The proprietors of the company whose stock is being marketed are frequently close friends with the boiler room managers. The boiler room's sales team is prohibited from selling the customer's shares once they have persuaded them to buy in the initial public offering. This is because there is no actual "market" for the shares, which means that any shares sold before buyers are drawn will result in a significant loss in the price of the company because it is lightly traded and has no support from the general public.
Once the insider investors are in place, a boiler room advertises these thinly traded equities where there is no true market by calling brokerage clients or sending spam emails.
In a type of pump and dump scheme where the initial investors make money at the expense of the investors lured in by the boiler room operation, the brokers of the boiler room "create" a market by luring buyers, whose demand for the stock drives up the price, and gives the owners of the company enough volume to sell their shares at a profit.
Lottery Scam
Unexpectedly, a lottery firm sends you an email, letter, or SMS. It will inform you that you've won a sizable sum of money or wonderful rewards in a lottery or contest you didn't enter. Lottery frauds frequently impersonate reputable lotteries by using their names, so even a cursory search will reveal the fraud.
You will be prompted to answer right away or risk losing out in the email, letter, or text message you get informing you of your winnings. The scammers attempt to prevent you from thinking too much about the surprise in case you begin to realize it might be a con.
Phishing
The term "phishing" derives from the metaphor that online con artists are fishing for passwords and financial information from a sea of online users using email lures. Phishing, also known as brand spoofing, is the practice of creating emails and Web pages that are exact duplicates of legitimately operating websites and companies. Users are duped into entering personal, financial, or password information by means of these websites and emails. These emails frequently request data that will be used to perpetrate fraud, including social security numbers, bank account information, credit card numbers, and passwords.
Cybersecurity Philippines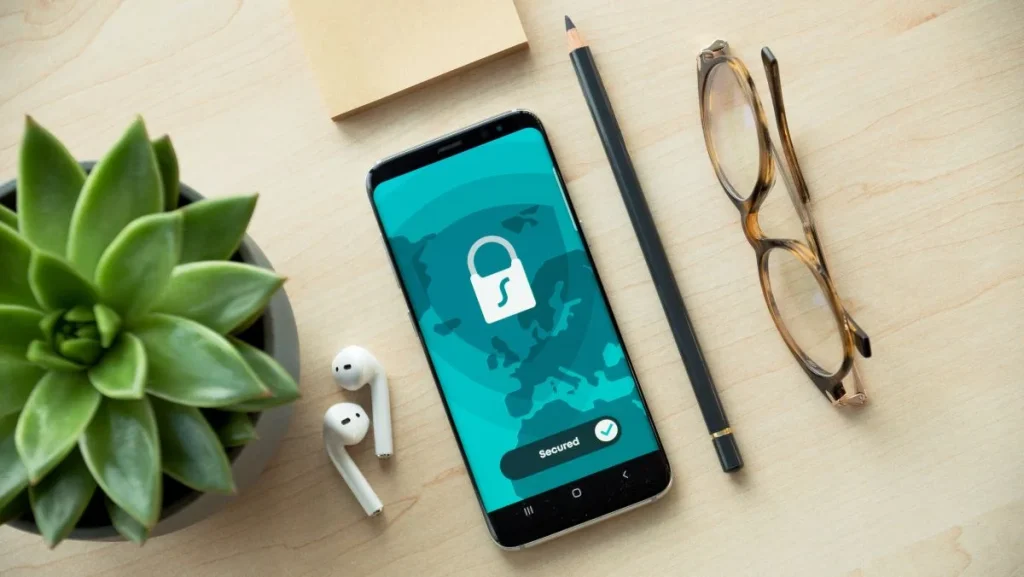 The Philippines received a new defense against internet fraud on September 18, 2023. Manwoo Joo, COO of Gogolook, and Alexander K. Ramos, executive director of the CICC, signed a memorandum of agreement.
Online risk management company Gogolook, founded in Taiwan, is well-known for its top-notch mobile products like Whoscall. Users can use this program to stop spam calls, screen suspicious texts, and identify unfamiliar numbers.
The MOU, according to Ramos, demonstrates the Cybercrime Investigation and Coordination Center's resolve to combat frauds and their perpetrators.
"This MOU with Gogolook is a significant advancement in our initiatives to safeguard Filipinos from scams. Ramos stated, "I'm pleased to welcome Gogolook and their product Whoscall to the Philippines, enhancing the cybersecurity protection for Filipinos.
"This partnership with Whoscall demonstrates that preventing fraud requires a team effort rather than a solitary effort. In this crucial trip, we are genuinely grateful to have Gogolook by our side," he continued.
Manwoo Joo, the COO of Gogolook, was eager to work with the CICC to stop online fraud in the Philippines. In order to remain ahead of scammers' ever-evolving tactics, he said, "This collaboration is a momentous occasion that shows a joint front against scammers."
Joo continued, "With assistance from CICC, we can strengthen the anti-fraud network, which already consists of numerous police and governmental organizations from Thailand, Taiwan, Malaysia, Japan, and South Korea.
How to Ensure Safe Online Payment Processing and Online Payment Security
Online con artists typically use intrigue or fear to motivate you to act right away. These messages intentionally lead you to believe that your account is locked or that you have won a raffle as part of a particular promotion.
You must recognize warning signs right away if you want to avoid these scams. Keep an eye out for emails, texts, and calls that:
Ask for personal information about you, such as your username, password, account or card number, CVV code, PIN, and birthday (banks never ask for this information by email). Have a cliched salutation, a spelling error, or poor grammar, and send you to another website (which may be a phony or spoof website)
Verify the Legitimacy and Security of the Website.
Check a website's validity by looking at its URL and its contents first. A false website typically features grammatical and spelling errors, an antiquated design, and outdated or altered logos. To confirm the URL and its contents, it is a good idea to first search the merchant's legitimate website.
Don't Divulge Your Private Information
You shouldn't give out your personal, financial, or credit card information to unknown or suspicious websites to avoid having your personal information stolen by scam websites. Refrain from making a purchase if a merchant or vendor repeatedly requests your personal information.
Regularly Review Your Account and Transaction History.
Check your account statements and transaction history information frequently to make sure that everything is accurate and that no fraudulent transactions have taken place. Record the time and date of your most recent login, then check to see if any transactions actually occurred. Immediately get in touch with your bank or e-wallet provider if you see any unusual activity or unauthorized access.
Secure Your Computer and Smartphone from Malware and Viruses.
Never download anything from a website you don't trust. These dubious websites frequently contain viruses or other harmful software that can damage your computer and mobile devices. In addition to erasing crucial data, viruses can secretly capture your password keystrokes by running a password sniffing program in the background.
Change Your Password Regularly
Protecting your password's privacy is crucial to avoiding online scammers. Updating your password every month is recommended. You can use a common word but mix it up with complex characters that you can modify from time to time.
Related Blog: Payment Options For Your Crown Asia Home