Custom closet cabinets are essential for organization and efficiency in storage, so when looking for custom closet design ideas, cabinets like these play a role in creating a personalized and functional solution. Whether it's for your bedroom, pantry, or walk-in closet, a custom closet is tailored to meet your specific needs.
From adjustable shelves to specialized compartments for shoes, and accessories, or just hidden drawers for laundry hampers or kitchen stoves, the possibilities are endless. A custom closet design gives you the freedom to blend functionality with aesthetics to ensure that your storage space not only fits your lifestyle but also your personal style.
Advantages of a Custom Closet Design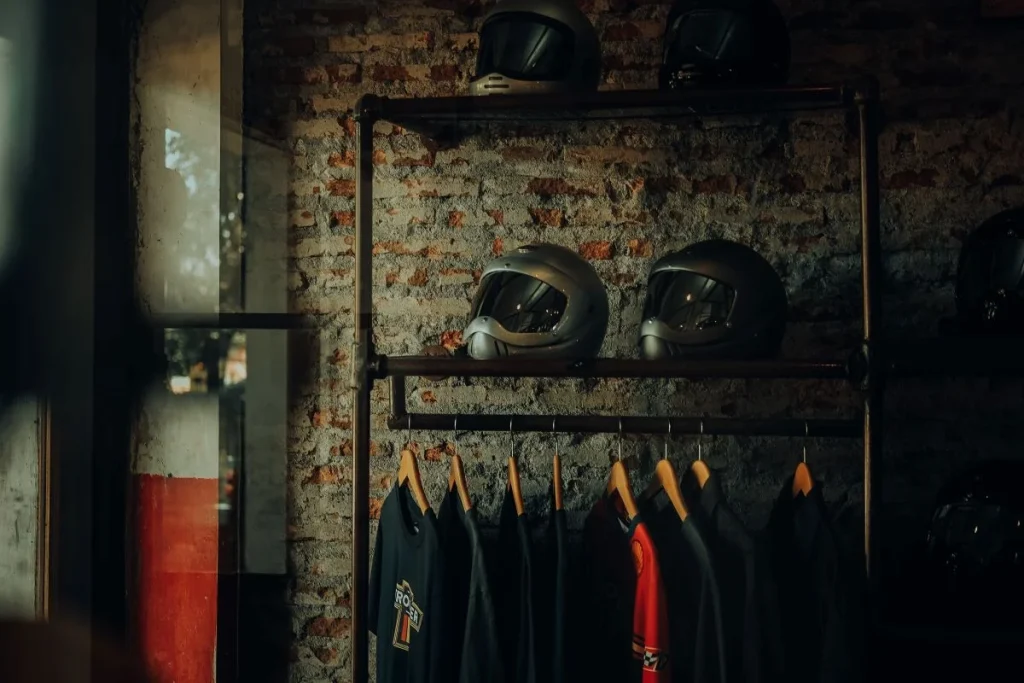 Save Space
With custom closets, you need not worry about finding the right design that would fit your home. Custom closets saves space which allows you to put more items and at the same time avoid clutter at your home.
Custom Closets Utilize Wall Space
It takes up too much space displaying mugs, clothes, and books. Custom closets give you enough space to store these items hence, will make your room look bigger.
Large House Items Can Be Stored Easily
For items in your big house and lot in Cavite or items you don't want to display any longer, you can easily store them in your custom closet which specifically, is designed for your items.
Meet Your Specific Storage Needs
Custom closets can be used for any part of your home, whether for the kitchen, storage, or bedroom, custom closets are made uniquely to ensure it serve its multi-purpose feature.
Choosing a Closet Design
Closets should not only provide functionality but should also reflect your personal style. From walk-in closets to reach-in solutions, the designs present can cater to diverse needs. Furthermore, the choice of finishes, either sleek modern or timeless classic wood, can change drastically the aesthetic of your space.
Selecting the right design and finishes will ensure the kind of closet that compliments your lifestyle and overall enhances the ambiance of your room. Let's break down some custom closet ideas for your House and Lot in Cavite.
Things to Consider When Creating Your Closet Not Just for Clothes
Closets are not just for clothes but can also be used for books, accessories, and even kitchenware. Get creative and customize your closet well enough to cater to your specific storage needs.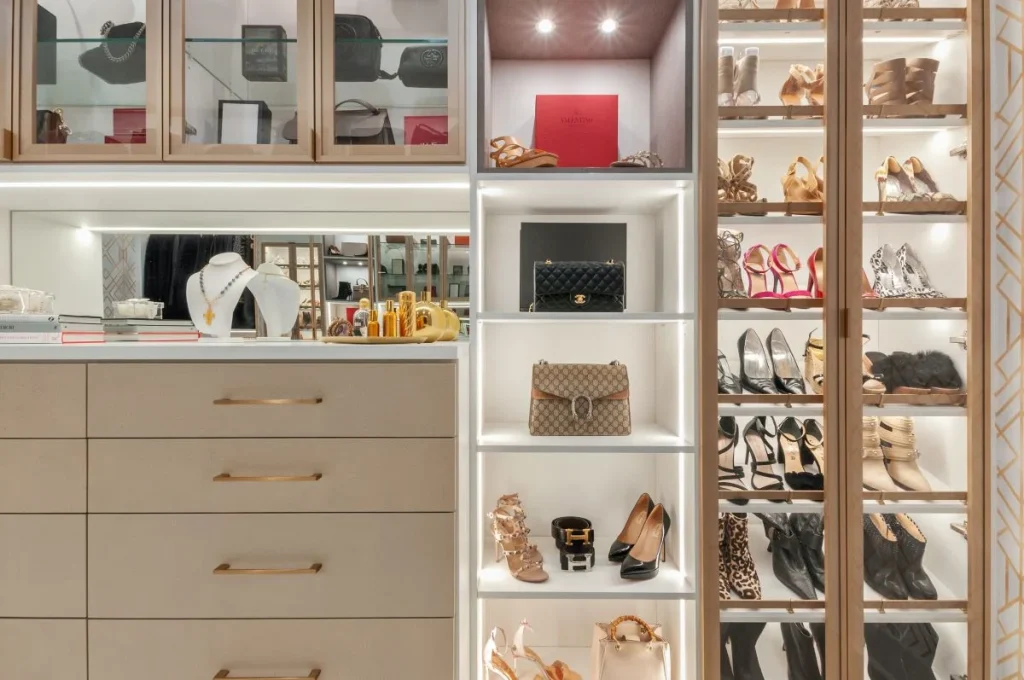 Have Space for Shoes
Assign designated spots for your storage items that you can efficiently maximize your closet layout. This also ensures that it's organized enough for easy access and visibility. When you design your custom closet, focus on what unique needs you need and pay attention to those areas.
Experiment with Colors
Color palette can also play a pivotal role in setting the mood and enhancing the overall aesthetics of the space. A harmonious blend of cool and calming tones, with soft shade of pale gray and muted seafoam green form the backdrop, imparting a serene and tranquil atmosphere.
To add depth or contrast, navy blue accents and hardware can provide touch of sophistication. Carefully curated color schemes not only provide a sense of tranquility but also excludes timeless and versatile charm that cater to your personal unique style.
Include an Island
Adding an island with drawers not only adds elegance but is highly convenient. A central island can serve as a multifunctional hub for storage and style. A tailored layout can also maximize space, provide dedicated section for clothes, shoes, accessories, and more.
Islands also feature additional drawers, shelves, and countertop, offering a space for folded clothes or displaying cherished items.
Add Lighting
Don't underestimate the impact of added light fixtures. A compact walk-in closet can look wider by using a suspended light fixture which can improve and enhance your area. Also, you can immediately see the distinctive and upscale ambience.
This simple method of using lights is an easy way to achieve a high-end closet appearance without having to need a big space or spending a fortune.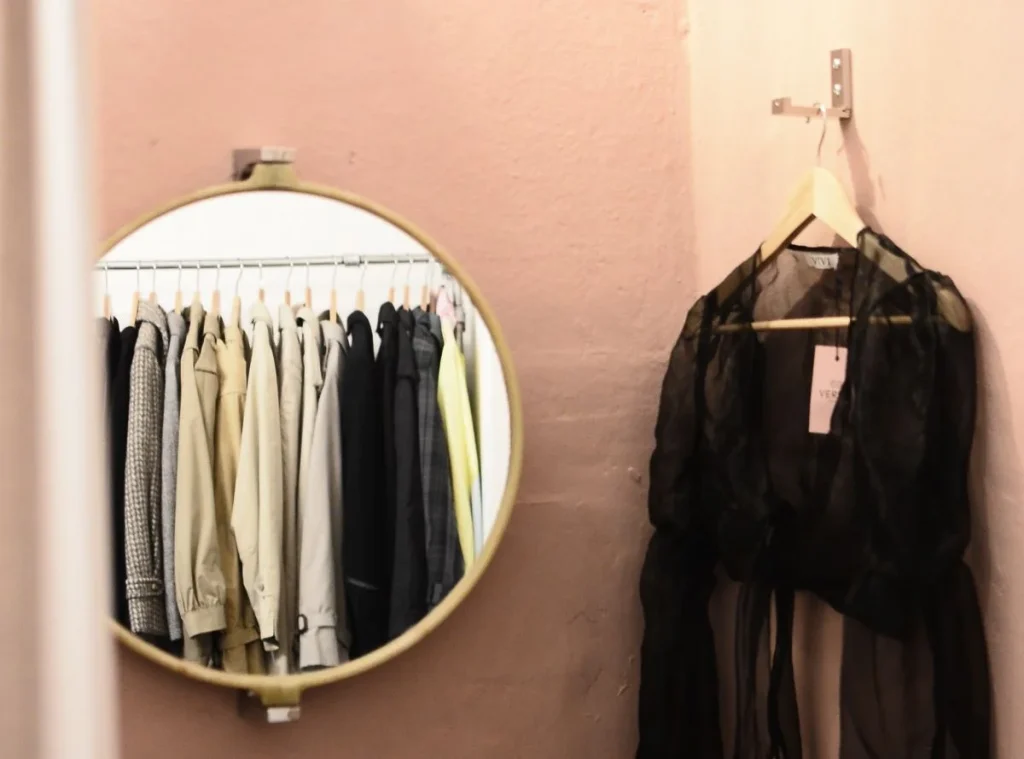 Add an Accent Wall
Custom closets don't have to be boring. When trying to work with an expansive room, a monochromatic wallpaper can add style without overshadowing your clothing collection. Apart from that, you can use any design you prefer which can separate the space in your closet to keep it lively.
An accent wall could also be done with mirrors, photo frames, hanging shelves or bars, wall decors, and other items which revolve around your personal style.
Repurpose Old Furniture
In the pursuit of your personalized closet, consider sustainability and charm by repurposing old furniture. Transforming shelves from an old bookshelf into a dedicated space for special occasion shoes, your closet becomes a unique blend of history and resourcefulness.
Embrace the idea of giving old furniture a new purpose, adding both a personal touch and an environmentally conscious element to your stylish closet.
Set Up Your Vanity
Elevate your closet experience with the addition of a vanity. Beyond its practical use for accessories and makeup, a vanity introduces a touch of glamour and sophistication.
Featuring a mounted mirror and extra shelving, it becomes a dedicated spot for daily rituals and moments of self-adornment. Turn your closet into a personal haven, not just for your clothes but also for moments of indulgence and reflection.
Color Code Your Closet
Merge organization with aesthetics by adopting a color-coding strategy for your closet. Utilizing baskets in different colors brings both order and visual appeal to the space.
This method simplifies item retrieval while transforming your closet into a harmonious and visually pleasing environment. Harness the power of color to infuse style and coherence effortlessly into your custom closet design.
Play With Texture
Go beyond mere functionality and infuse character into your closet by playing with textures. From smooth pullout drawers to hanging storage space, the introduction of different textures creates a visually dynamic environment.
Incorporate materials like wood, fabric, and metal to make your closet a tactile and engaging space. Playing with texture enhances the aesthetic appeal, transforming your closet into a unique blend of style and functionality.
Add a Space for Your Accessories
Maximize the functionality of closet with a vanity and drawers which are ideal for storing accessories, jewelry, and cosmetics. Wall mounted mirrors can also serve as a convenient spot for coordinating your outfit and additional shelves can provide a stylish display area for your belongings.
Related Blog: Tips To Organize and Maximize Your Closet Space