Updated as of March 27, 2023
The pandemic has paved way for people to adapt to new work set-ups. Shifting from face-to-face to remote working has changed the corporate world vastly. Allowing the people to quickly adapt and move forward with their home office setup in their condo in Las Pinas.
Up to this day, corporate offices follow a mixed or hybrid setup for their employees. Despite this being a convenience for some, working remotely can keep a thin line between your personal life and your work-life balance. Especially if most family members in the household are also doing remote work. It may get a little challenging to stay productive outside of work hours.
How do you even make working remotely, work?
Organize your home office setup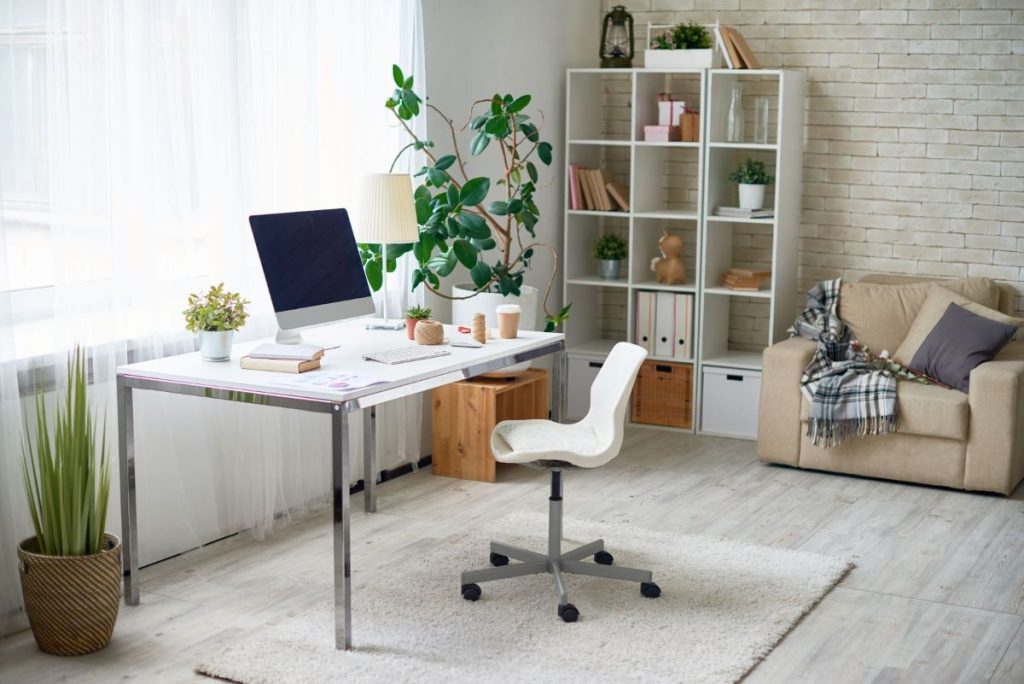 Remote workers' morning routine would probably be just within their room. They'd usually get up and head on straight to work. This may result to lose track of the time.
If the space within your home permits, create a space that is dedicated to being a home office. Fix your home office equipment by organizing it in a neat and clean way.
If you want your home office to really feel like a part of your home that screams "productive working", consider purchasing these products: a desk, a laptop stand, a wireless keyboard, and a wireless mouse. Not only will it elevate the look of your home office, but it will also gives it a refreshing look. Even add office chairs to prevent you from getting bad posture as a comfortable chair will help you stay up on your game.
Nothing beats an organized home setup with the right gear.
What equipment do you need to work from home?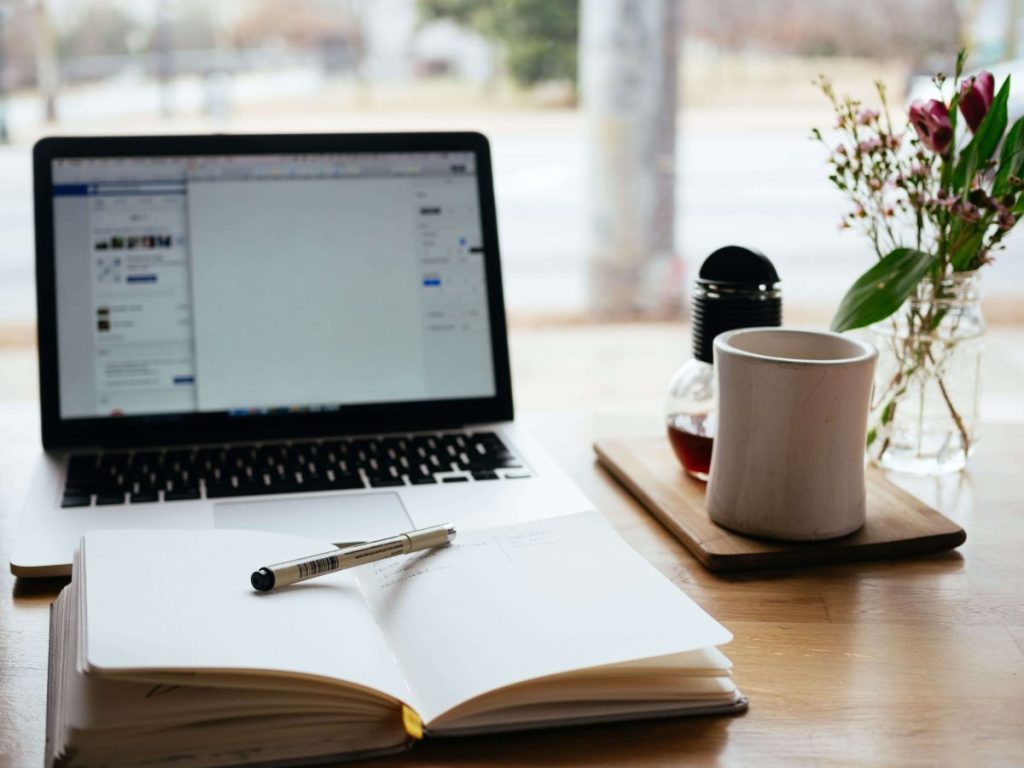 Be able to boost productivity while working remotely. Make your work-life balance better with the aid of these tips that gets you to make progress in remote working and creating a balance in your personal life.
Make remote working fun with a standing desk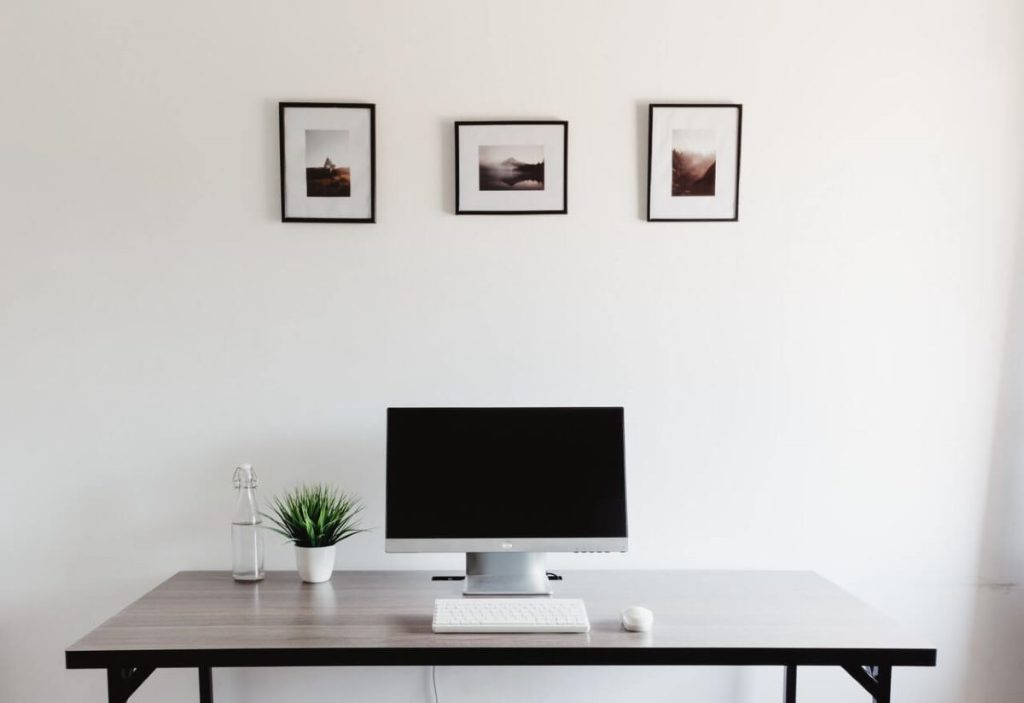 Keeping a healthy routine while working remotely may be hard to maintain. Consider getting an adjustable standing desk that you can change the height of whenever you feel like you need to stand up. Sitting throughout the day while working from home may make you feel less productive. Stand up whenever you need to, even if it's just for 15 minutes.
To make things even better, get a walking pad. Get those healthy steps in while doing remote work. Even ask family members to do the same to be able to stay connected.
Stable internet connection for the remote workers at home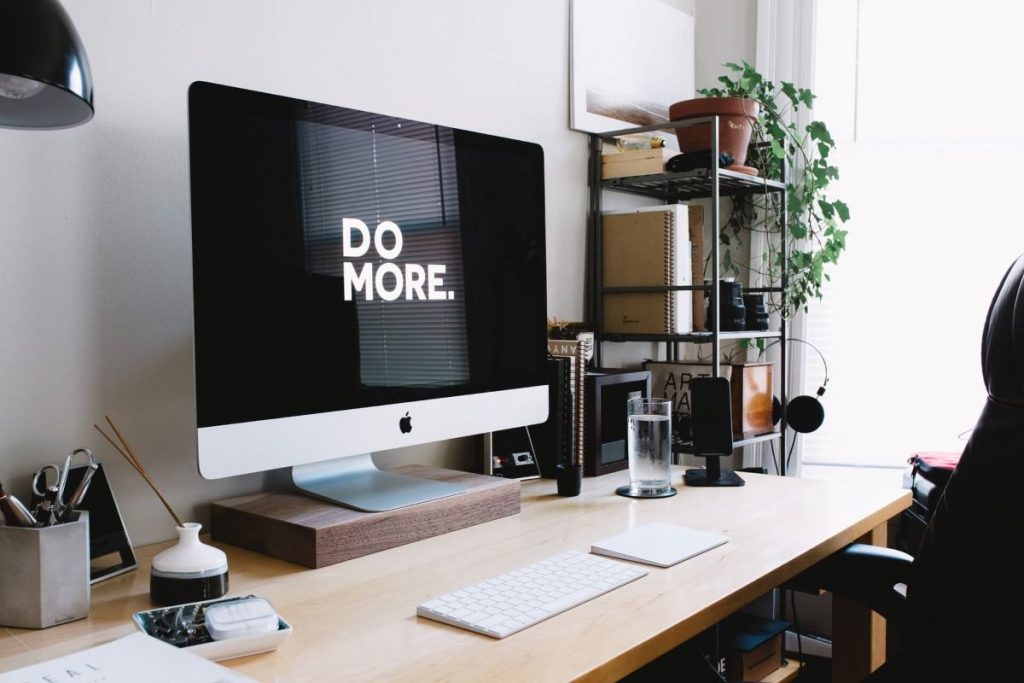 Your home office needs to be able to have a stable internet connection. Whenever you have poor wifi connection, all your accounts might get frozen up and have a slower process. This is one of the most important home equipment that you'll need for remote work. Making progress doing your task list will definitely have a need for a better connection.
Some people would often spend their time finding good coffee shops with better connection, but with the risk of getting contaminated by the COVID-19 virus, it's better to just add finding a stable and good network for your home office on your to-do list.
Noise cancellation headphones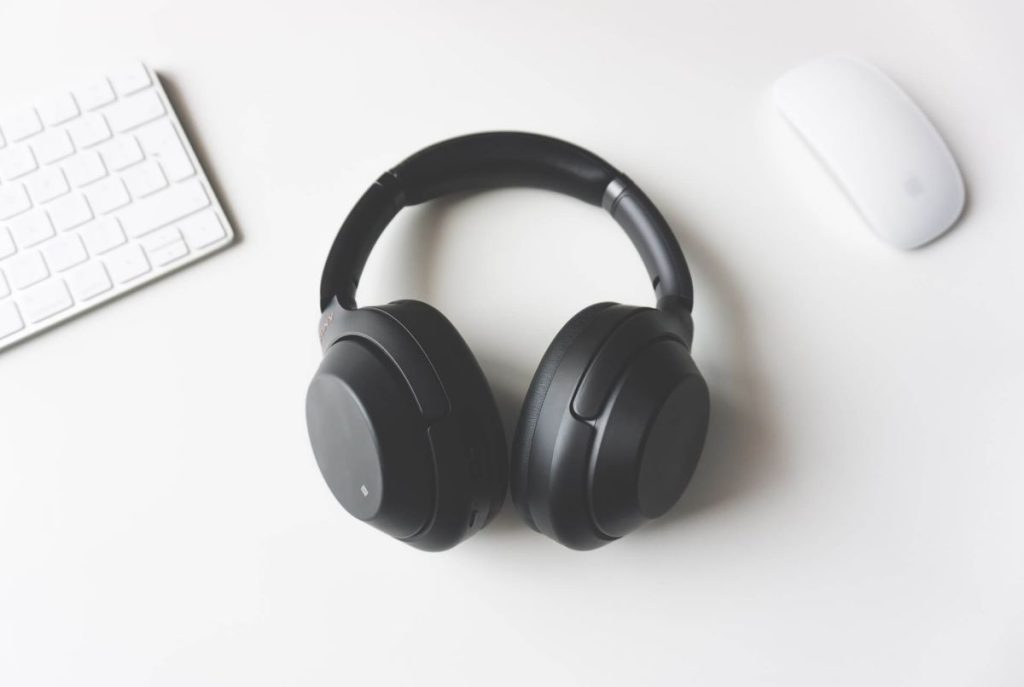 Remote employees would usually meet via video call. Having virtual meetings would at home would be difficult, especially with a lot of background noise. A nice solution to that is to get noise-cancellation headphones which make a big difference in your phone calls. Your fellow remote employees will be able to hear you better and communicate better with you through the aid of this. Plus you won't have to worry about its battery life because there are rechargeable ones, hence making its battery life longer.
HD Web Camera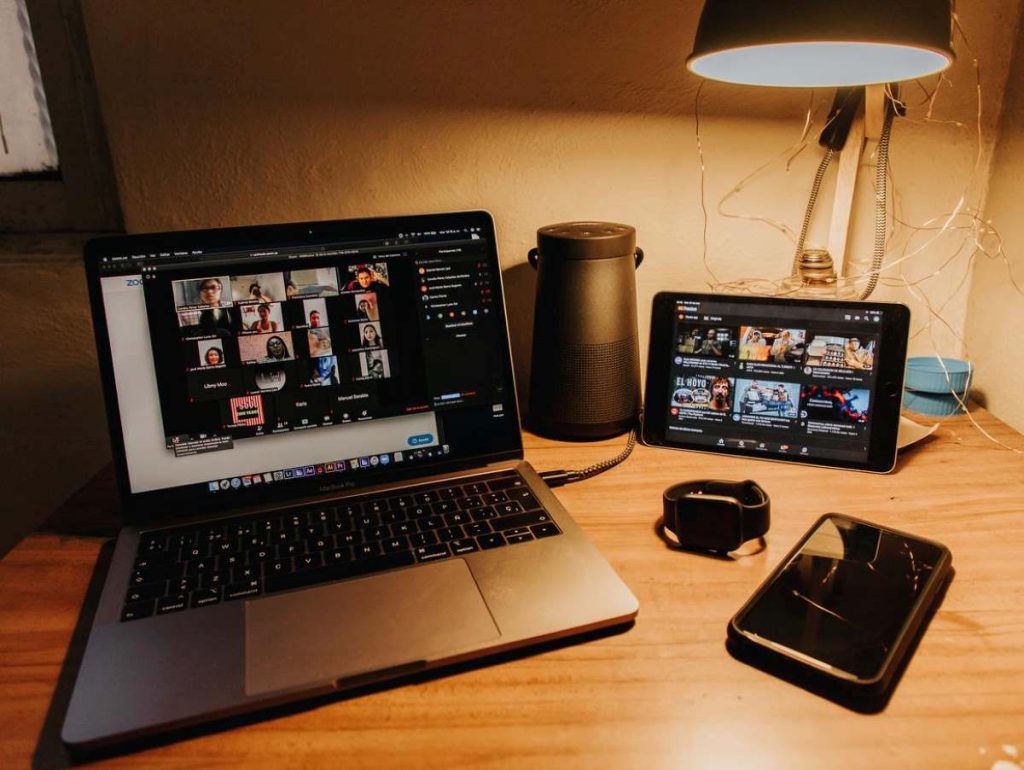 This next home office equipment helps you through video calls. Without face-to-face setups the only faces you'd get to see are the family members who are at home with you. But whenever you have zoom or team virtual meetings, you'd want to show them a presentable video quality while all of you are working at home.
People have thought of different ways to spend time and enjoy these virtual meetings. Do productive working online then get to play online games with workmates after working hours. That will surely aid in your mental health while doing remote work.
Add a taste of your personal life through your decor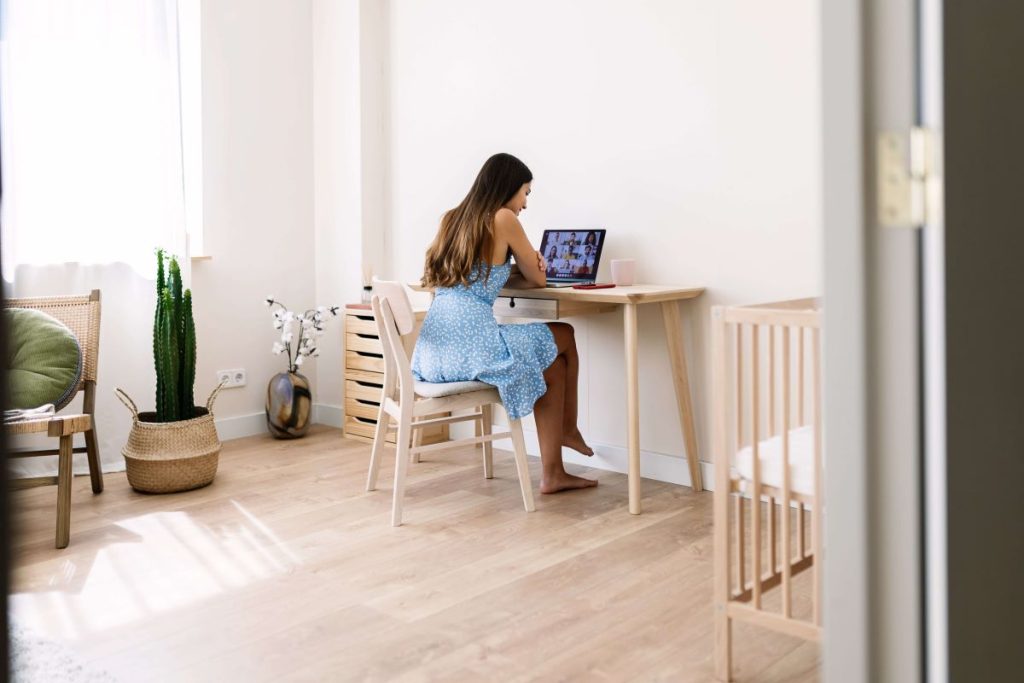 Losing touch with the things you like while getting preoccupied with the to-do list of your remote work.
Add anything that makes you, you. If you like to have plants or even want a breath of fresh air, organize your home office near the balcony of your Crown Asia home.
If you're one that likes that cozy feel, add in desk lamps or even scented candles. It's equally important to feel comfortable while working. Especially when you're in front of your computer or laptop the whole day. Plus it lets you get sound sleep while following a proper sleep schedule.
Are you a foodie? Add a mini refrigerator or add a small pantry for your snacks. During work hours you'd forget to bring yourself to a proper meal or lunch break. Having the right food in your mini-refrigerator makes working from home fun and aids in staying productive.
Make your work environment and own home a flexible place that fits your work schedule. Create ground rules for yourself to protect your mental health. The pandemic has already been tough for a lot of people, be sure to take extra care of yourself by creating clear-cut boundaries in your working hours and personal time.
Not everyone will find working remotely easy. Having the right equipment at home for this work set-up is something to consider for making your home office a more efficient space for you. Whenever you have free time, take up some of these home tips for your Crown Asia home which are a step for making progress.
Related Blog: Basic Work-From-Home Equipment That is Often Overlooked