Cavite, part of the CALABARZON Region, is a province located in the southern part of Luzon. Cavite occupies a peninsula on the southern shores of Manila Bay. It is a densely populated province of the Philippines, with a total population of 3,678,101 (Philippine Statistics Authority, 2021).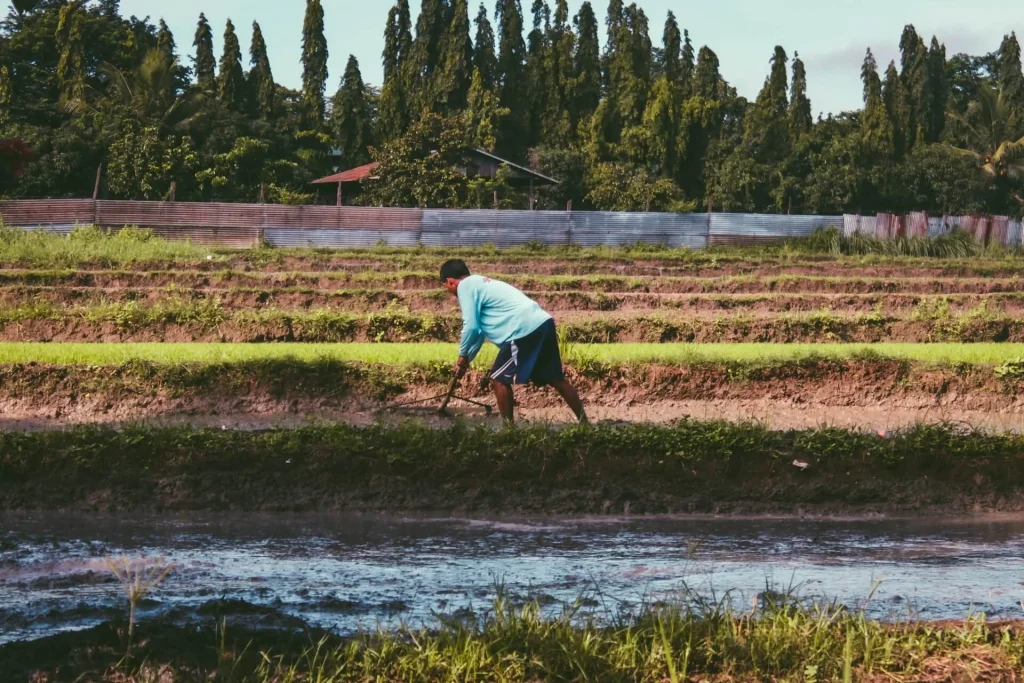 It has unique topography divided into four areas: the lowest lowland area, lowland area, central hilly area, and upland mountainous area. This makes it ideal for business and leisure. As such, it is one of the most industrialized and one of the fastest-growing provinces in the country because of its close proximity to Metro Manila and its prime cities like Las Pinas and Muntinlupa, located just 14km south of the capital. Due to the province's proximity to Metro Manila, the cities and municipalities have become characterized by sprawling residential estates which are associated with the booming developments in the area. In short, if there are people, there will be developments.
Industrial and infrastructure development is a major driver of Cavite's economic growth which has at least 32 economic zones and several industrial estates. The Largest of which is the PEC Industrial Park found in General Trias. The "Historical Capital of the Philippines" is most viable for business development as well as residential communities due to its proximity and ease of travel to Metro Manila. Here are the current, ongoing, and upcoming developments in the province of Cavite.
The province also has other prominent cities such as Dasmarinas, Imus, Bacoor and Tagaytay.
Current, Ongoing, and Upcoming Developments in Cavite
1. Vibrant Tagaytay
Tagaytay City is one of the to-go places of city dwellers due to its climate and environment. One of the most notable residential development in the area is Pine Suites. Pine Suites is Crown Asia Properties' first and only condominium development in Tagaytay City, developed by Vista Land and Lifescapes Inc. It is a leisurely exclusive residential condominium development located away from the main road along Bonifacio Drive, close to the city's vibrant restaurant area. Pine Suites is exactly located at Silang Crossing West, Bonifacio Dr., Tagaytay City, and is easily accessible by E. Aguinaldo Highway, Santa Rosa – Tagaytay Road, Tagaytay – Calamba Highway, and Tagaytay Nasugbu Highway.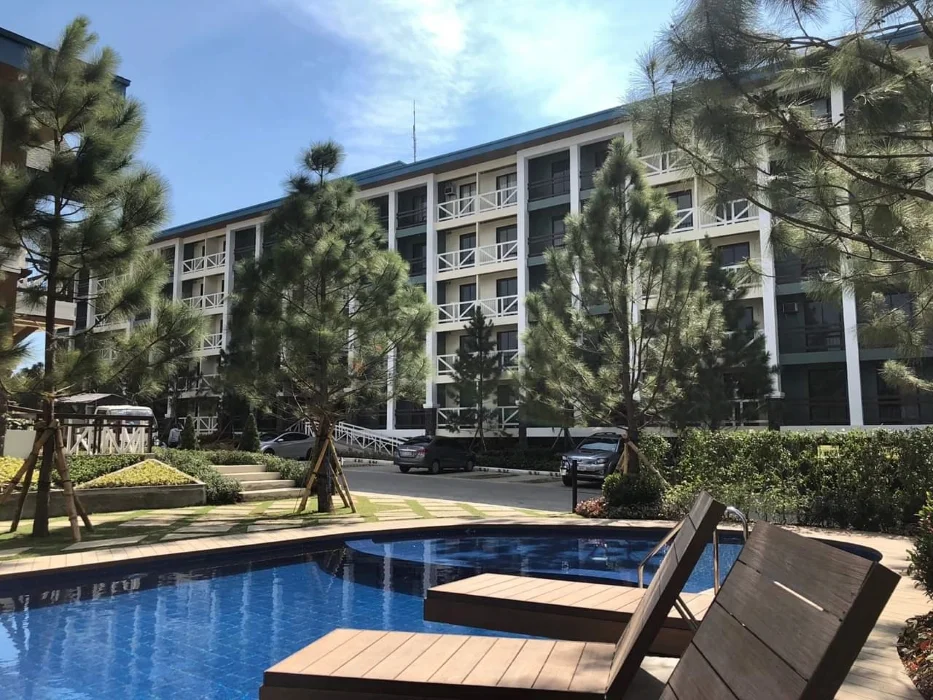 This RFO condominium property offers an out-of-country residential experience and a lifetime of recreation in the country's second summer capital. Pine Suites offers ready-for-occupancy units that offer easy move-in options. Its studio unit is at 21-23 sq.m. and two-bedroom at 48-51 sq.m give a premium space for investors who are eager to witness their lifestyle unfold.
2. Cavite's Roadways
Cavite has national roads and a total of 3 expressways which are Cavite-Laguna Expressway, Manila-Cavite Expressway, and Muntinlupa-Cavite Expressway. Near Pine Suites, Valenza (located along the Santa Rosa-Tagaytay Road), and Valenza Mansions is the CALAX.
CALAX – Cavite-Laguna Expressway
The Cavite-Laguna Expressway or CALAX project is a high-speed road network between the Cavite and Laguna provinces located south of Manila in the Philippines. Construction began in June 2017, and just this year, CALAX is now fully operational and can be accessed by vehicles.
MCX – Muntinlupa-Cavite Expressway
MCX is a 4-kilometer toll road that connects the South Luzon Expressway (SLEX)/Skyway to the province of Cavite, passing entirely through Muntinlupa City. MCX will be accessible from SLEX through the modified Susana Heights Interchange, which will allow motorists to connect directly to MCX without passing an additional toll plaza. Near Ponticelli and Amici is MCX.
CAVITEX – Manila-Cavite Expressway
Going further south, here we have CAVITEX or the Manila-Cavite Expressway. The CAVITEX is a 14km premier expressway that spans from Roxas Boulevard to Cavite. This road provides a convenient, safe, and enjoyable travel experience to commuters and motorists. This expressway is near to The Meridian, Citta Italia, Vita Toscana, Vittoria, Vivace and Carmel. Citta Italia is one the biggest community for Crown Asia horizontal collection. It has a total of 80-hectare land development with 16 phases and is strategically located along the center of Molino blvd, Bacoor Cavite.
As we all know Bacoor Cavite is the 1st class component city of Cavite and it is one of the next wave cities in the south. With its booming economy, a lot of developments, infrastructures, and big businesses are going in as they are now seeing the good potential for this city. And we are very proud to say that Crown Asia is one of the driving factors that sets the high standard of living in this area. As for the other Bacoor horizontal collection, we have here Vita Toscana, Vittoria, Vivace & Carmel all within reach premium schools in Cavite, hospitals, shopping centers, and access to major thoroughfares. These prime communities boast safety and security and well-maintained amenities.
3. LRT line 1 Extension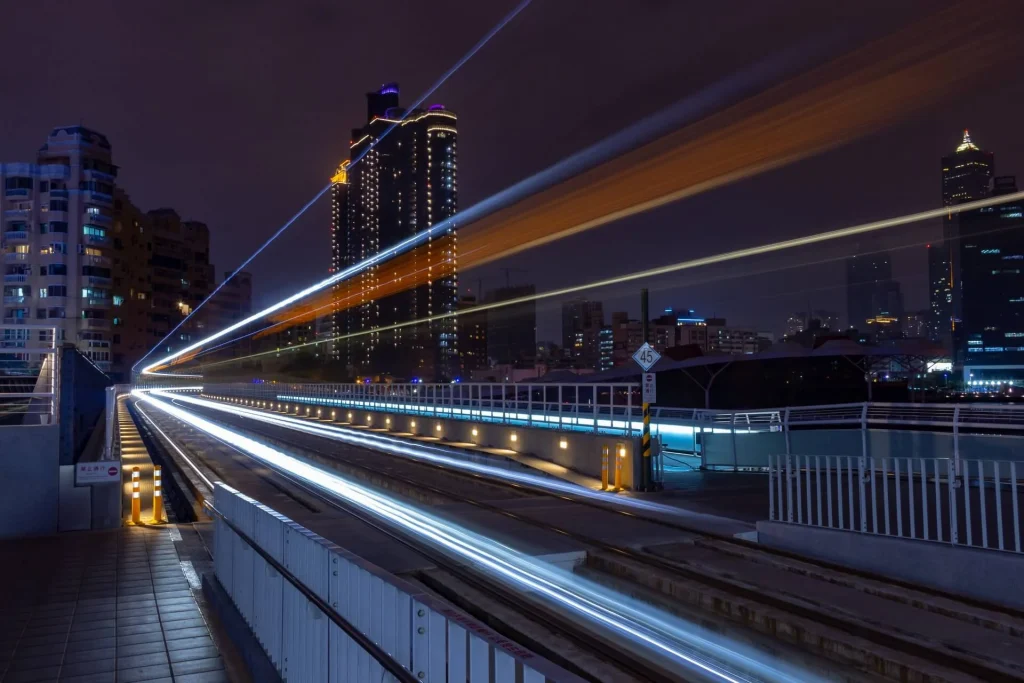 Strengthening public transportation is one of the reasons for bank-on developments such as the LRT Line 1 Extension to Cavite. Manila Light Rail Transit Line 1 (LRT-1) Cavite Extension project will extend the existing 20.7km metro line serving the Metro Manila region in the Philippines by approximately 11.7km. The line will extend from Baclaran to Niog in Bacoor City, Cavite. It has already reached 67.5% of construction as of the end of December 2021.
4. Sangley Point International Airport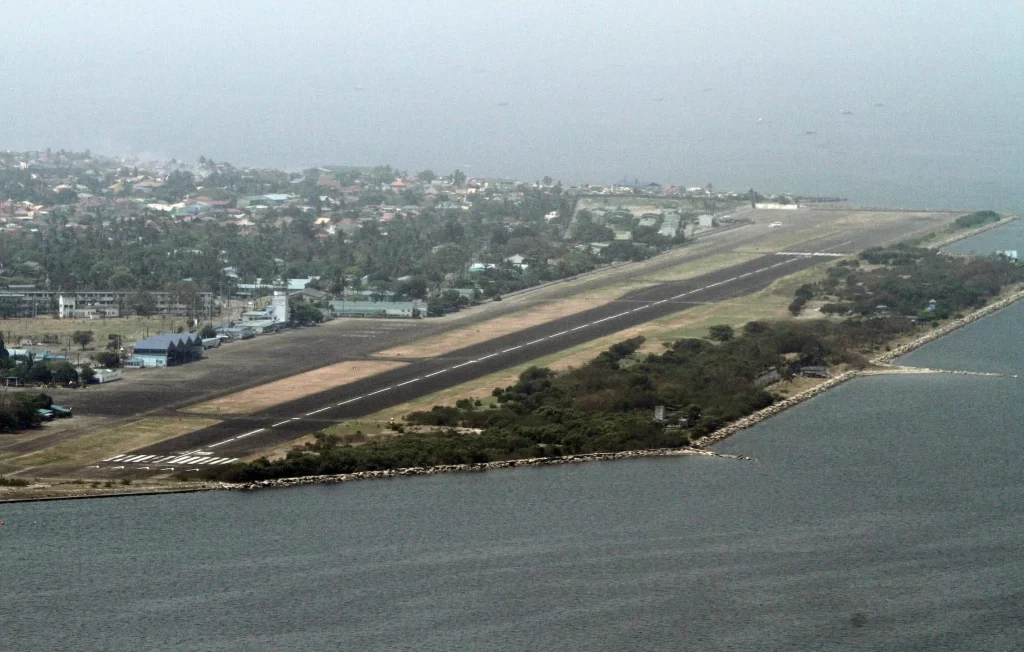 Photo from newsinfo.inquirer.net
Aside from the current and ongoing developments in Cavite, here are the upcoming developments to watch out for. Let us start with the Sangley Point Airport. The Province of Cavite offers to host and take the leading in the planning and full development of a new primary international gateway and hub airport for the country at Sangley Point, Cavite City.
5. Villar City
Then we have the Villar Land. Villar Land is an upcoming CBD that has a whopping 2,500 hectares of land area bringing all together for a great symphony of economic, leisure, residential, and educational investments.
Ponticelli is part of Villar land and the last premium house and lot development in Daang Hari. Ponticelli is a 22-hectare Italian-themed development of Crown Asia strategically located along Daang Hari, Villar Land. It is one of the most premium house & lot offerings of Crown Asia bringing luxury into your urbanite lifestyle. The community offers an escape from the hustle and bustle of the Metro lifestyle without sacrificing the benefits of urban living and you'll find an array of impressive Italian-inspired house models making you feel like you're really in the Italian countryside. It presents not only a clean and peaceful environment but also the safety and security of every resident in this community. In terms of accessibility and convenience, Ponticelli is just 5 mins away from the MCX exit and Evia Lifestyle Center. Just in front of Ponticelli are commercial establishments and hospitals.
We have never known the developments in Cavite up until now. This province is truly a place of history, adventure, and non-stop development. The Aguinaldo Shrine is just one of the historical sites found in Cavite Province and there are more leisurely things to do! All of these things made Cavite a perfect place for investment, where the real estate industry has flocked to the province to provide a multitude of options for residents, many of whom are transferring from the crowded National Capital Region. From townhouses to residential neighborhoods, Cavite is definitely home to families who prefer a cozy life close to Metro Manila, but also a place where city services are offered.
Related Blog: Why Manileños Are Seeking the Comfort of the South