After the pandemic, a lot of people are looking for physical activities that they can engage with to greatly help them strengthen their metabolism as well as their emotional and mental conditions. Those people who are actively participating in these kinds of activities are definitely perfect to live in a place where everything is within reach like a condo in Las Piñas which is just near to different places in the Metro and in the South. People who live around Las Piñas can try different indoor and outdoor activities since they are a few drives away from different places and infrastructures like hospitals, universities, shopping malls, and even transportation hubs.
For those who are trying to adopt an active lifestyle and slowly create a transformation, or simply for someone who is searching for the best endurance events today, this article is definitely a perfect read.
Why Endurance Activities are Important?
During exercise at the same absolute intensity, endurance training enhances peak oxygen uptake, increases working muscle capillary density, and improves blood circulation. When we challenge our physical selves, we also strengthen our psychological selves. Resilience, mental toughness, and emotional stamina are all enhanced by physical endurance. Endurance activities benefit the heart, lungs, and circulatory system. They can also put off or avoid several prevalent diseases in elderly people, including diabetes, colon and breast cancer, heart disease, and more.
Endurance is one of the most important fitness components to go through and finish different physical activities. To endure means to persevere and overcome obstacles. It entails perseverance in the face of adversity. Endurance exercise demands the same amount of concentration and attention and this type of training is good for overall well-being.
Must-Try Endurance Events
A certain amount of endurance is needed for almost all activities in life, yet people typically associate endurance with physical activities. Listed below are the sports and events where endurance takes place.
Marathon
The marathon is the longest of the Olympic racing events. Many cities throughout the world organize their own marathons as well. The Boston and New York City marathons are the most well-known marathons in the United States. Every year, over 800 marathons are organized across the world, with the vast majority of competitors being recreational athletes, since larger marathons can have tens of thousands of runners.
Marathons really require endurance since runners must complete the distance and finish the race. Contestants train themselves prior to the official race. They usually have a strict diet and training to make sure that their bodies are ready for the competition. The condo in Las Piñas has amenities that everyone can utilize such as the gym where people can train by using treadmills, and other equipment. Men and women can join the race and those who are really fast can finish the race in at least two hours or more.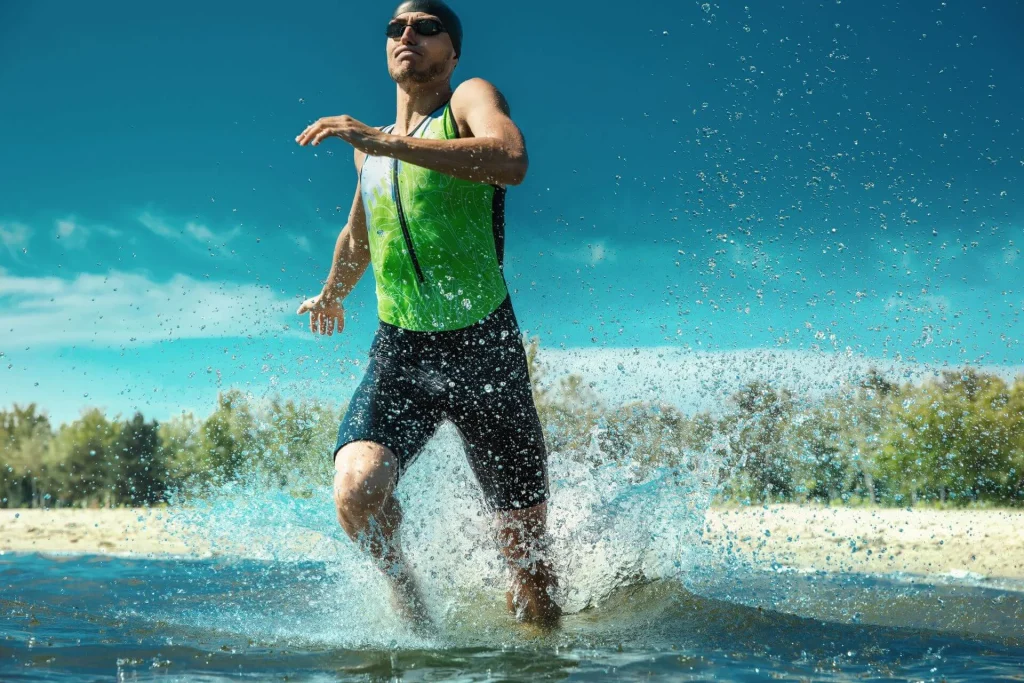 Triathlon
Unlike a marathon that only involves running, a triathlon is a three-sport competition that consists of running, cycling, and swimming. Triathlon is an endurance sport, and participants improve their cardiovascular health and physical fitness by training in all three categories. Athletes of all ages and skill levels are encouraged to compete to their highest potential in the sport of triathlon. Participants swim a predetermined distance in a lake, ocean, or pool, then bike a certain distance, then finish with a run.
Related Article: Chasing Dreams: An In-Depth Interview With Triathlete Sebastian Teves as He Takes on IRONMAN 70.3 in Puerto Princesa, Palawan
Swimming
Swimming is an excellent all-around exercise since it raises the heart rate while reducing physical strain on the rest of the body. It enhances cardiovascular fitness, the strength of the muscles, and of course endurance. Aside from the fun that people experience, swimming is an activity that has a lot of mental and physical benefits. Swimming is an excellent leisure pursuit for individuals of all generations. Swimming for recreation can help them feel good about themselves and provide them with a full-body workout.
Rowing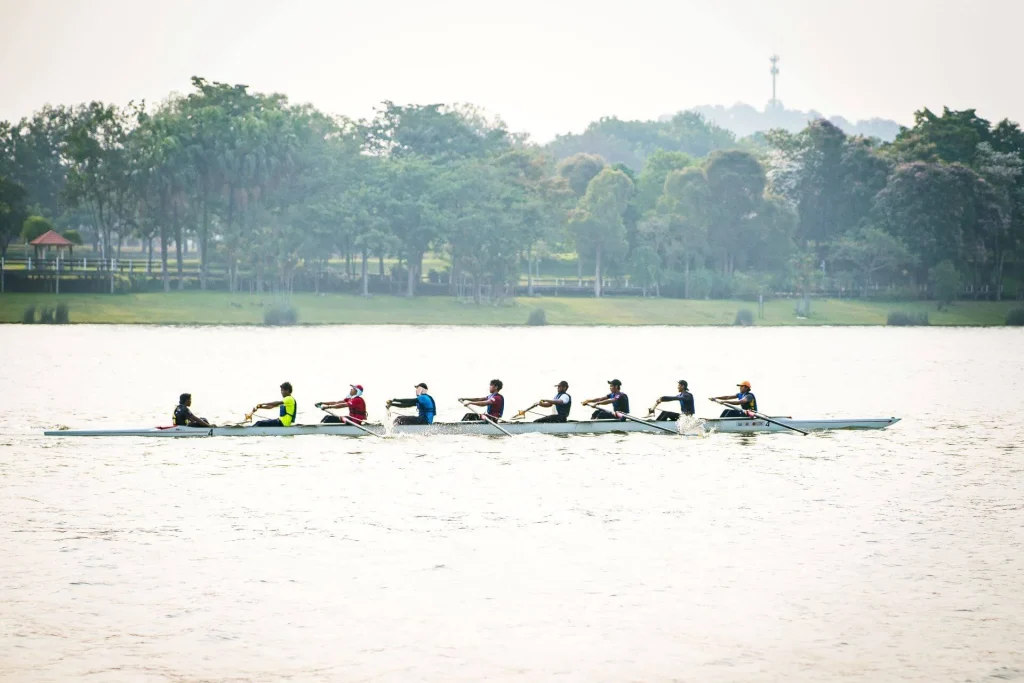 In the sport of rowing, competitors use a wooden paddle, called an oar, to move a long boat across the water quickly in an effort to win. Rowing can be done outdoors on rivers, canals, and seas, or indoors on man-made lakes. Depending on the boat class, each team has a different number of people.
The goal of a rowing race is simple, the boat that crosses the finish line first wins. While participating in team competitions, achieving the fastest time to the finish line demands incredible mental and physical fortitude, endurance, and perfect coordination.
Gymnastics
Endurance, or a muscle's capacity to operate repeatedly without tiring, is a fitness component that is commonly tested during training. The gymnasts rely on endurance to perform numerous movements without losing momentum. It is imperative to perform a variety of gymnastic-specific activities throughout training, including body tension exercises, pull-ups, press handstands, core exercises, rope climbs, leg lifts, plyometrics, and shaping drills.
With all the mentioned exercises needed for gymnastics, endurance is really needed for those who want to join this sport. By having strong endurance, the body will have the capacity to absorb, use, and distribute oxygen to the working muscles, and engaging in moderate-intensity aerobic exercise like gymnastics increases endurance.
Boxing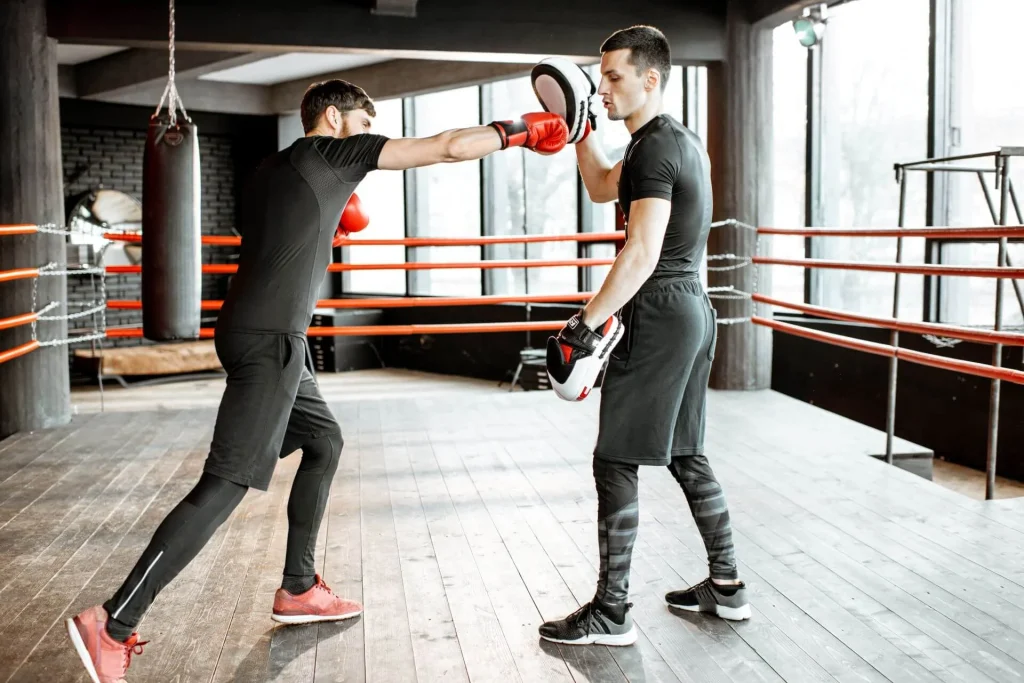 Boxing is one of the best endurance events a person must try. Sustaining force, speed, and accuracy during battle requires endurance. One should therefore start doing activities that increase the capacity for boxing. The proper workouts will build the muscles and strengthen the cardiovascular system. Make a circuit with exercises like burpees, push-ups, squats, and jumping jacks. Do each exercise for 30 to 60 seconds, with a minute break in between. Sparring is also a crucial component of boxing training since it helps to develop your endurance and technique.
With all the aforementioned information about endurance events, people should know that before joining those kinds of competitions, they should undergo proper training and enough sleep to avoid injuries and muscle strains. Moreover, there is a condo in Las Piñas that is near different sports activities where they can join and train. This is a sign that today is the perfect time to get involved with different endurance activities which will improve not only the physical health but also the emotional and mental health.
Read more: Benefits of Having an Active Lifestyle