Stressed because of working or studying? Do you feel like you want to have a moment of relaxation? Well, hot tubs are in it for you!
But why a hot tub? Here's why! Regularly bathing in a hot tub can have a variety of health advantages, including muscular calming, discomfort alleviation, better blood circulation, and better sleep. Some studies imply that hot tub therapy has a wider range of health advantages. A hot tub is like escaping to a different world while being at home. Aside from the pleasure of resting in your own tub, there are other medical benefits to using your hot tub. A hot tub can assist you in connecting with the natural environment. Developing a regular practice with your hot tub will enhance your general health and well-being.
Planning to buy one? Then come and take a look at the list we prepared for you! Here, you'll see the factors you should consider about hot tub ownership, as well as its benefits, maintenance, and what could owning a hot tub cost you! We also prepared some brands that you will surely love! Let's dive in, shall we?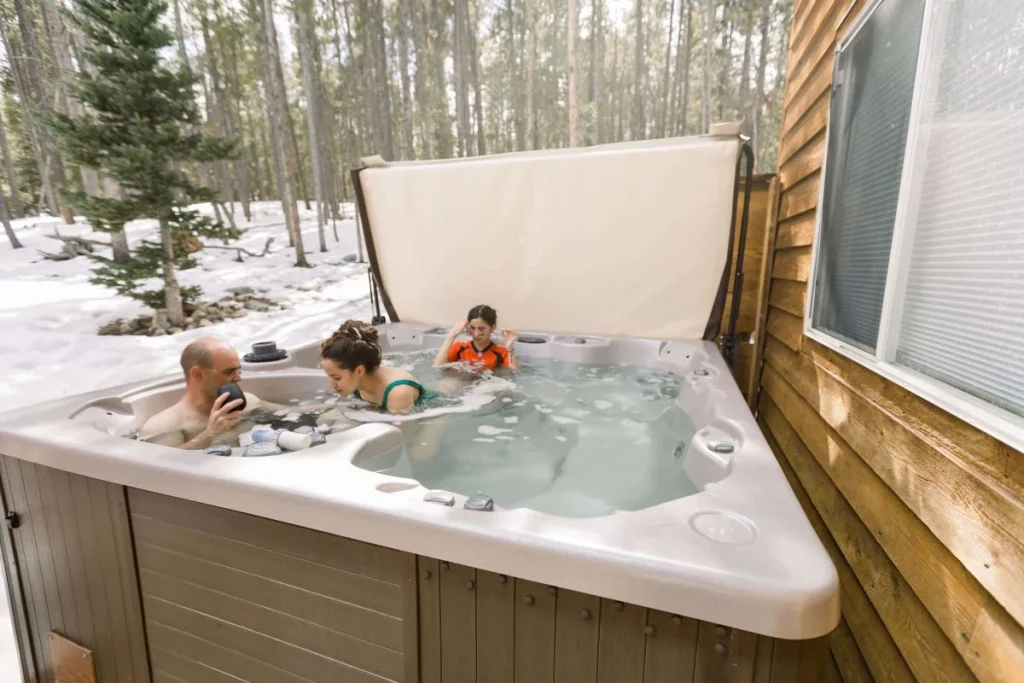 Factors to Consider When Buying a Hot Tub
The area where you can place your hot tub.
To begin, you'll need a sturdy, level, and smooth surface that can consistently bear the load of the tub. It's either you have to construct a new foundation or purchase a concrete pad. Take time to think about the setup and installation costs. A crane may be required to move a hot tub onto a rooftop or second-story deck, for instance. As a result, ensure the area around your RFO House and Lot can support any special assembly requirements. Hot tub attachments like staircases and a lid lifter are also necessary for keeping your hot tub pleasant and convenient to use.
The size of your hot tub
Getting the proper hot tub dimensions will enable you to get the most out of your hot tub enjoyment. To begin, evaluate the floor area to determine which measurements will perform best. When estimating, keep in mind how much walking space you'll provide for the hot tub and how you'll get to the storage area for maintenance.
The insulation
You should also consider thinking about the hot tub's insulation. You may have increased monthly electricity expenditures if you purchase a brand that lacks insulation. It's crucial to understand the spa's insulation so that you won't have a higher bill once it comes.
Hot tub prices
The more expensive a hot tub is, the more luxurious it will be. More costly hot tubs may have cutting-edge technology, premium materials, and distinctive amenities like illumination and water elements. Finally, quality is very important since, while a premium hot tub may cost more upfront, it will save you money in the long run in terms of upkeep and problems.
Type of Hot tub
Last but certainly not least is the type of hot tub that you'll choose. There are numerous variations of hot tubs from an in-ground hot tub to an inflatable hot tub. There are also portable hot tubs. Your new hot tub should be one that will best suit your RFO House and Lot.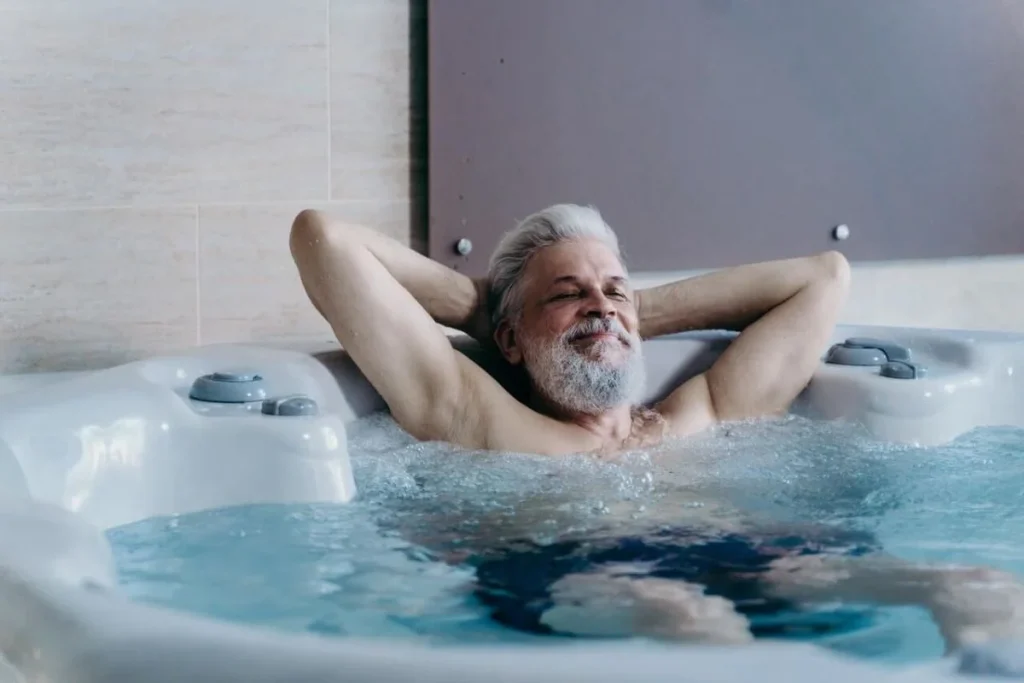 The Benefits of Owning a Hot Tub
Can help with health problems.
One of the most important advantages of immersion treatment, which is identical to bathing in a hot tub, is the great advantages of water pressure on the body. This pressure promotes blood circulation, which has a favorable impact on your respiration. The body may distribute increased quantities of blood and oxygen by boosting the circulation of blood. The same stresses that promote blood circulation also impact blood distribution in the chest cavity. The chest wall is also somewhat compressed when submerged in water. Once these two factors are merged, they produce favorable alterations in your respiration, enabling the process of breathing more efficiently than it is on land.
Hot tub use could also help your blood pressure and circulation. A thing common in the Nordic countries is to immerse in ice-cold water and then quickly immerse in hot water. This is called Contrast Hydrotherapy. When you are in cold water, your blood rushes to your core organs to preserve the optimal body temperature of 37C, on the other hand, when you're in hot water, blood rushes out from your core organs into your extremities to cool down and normalize their temperatures. This opens your blood vessels and helps the blood run smoother. Learn more about it here.
Can help in improving the range of motion
We lose range of motion as we become older. Genetics, exercise level, accidents, and the existence of any medical disorders all influence how quickly this transition begins for certain people. Your hot tub can enable you to recover lost flexibility and reduce the inevitable rigidity that occurs with age with frequent use. The hydrostatic pressure created by the mass of liquids on the body is created by the heated water in your spa. This helps mobility by reducing inflammation throughout the body. A spa's buoyancy releases muscular tension, letting your bones and ligaments calm and become more malleable. You can use your calm mood and water-induced buoyancy to carefully do flexibility stretches as you soak.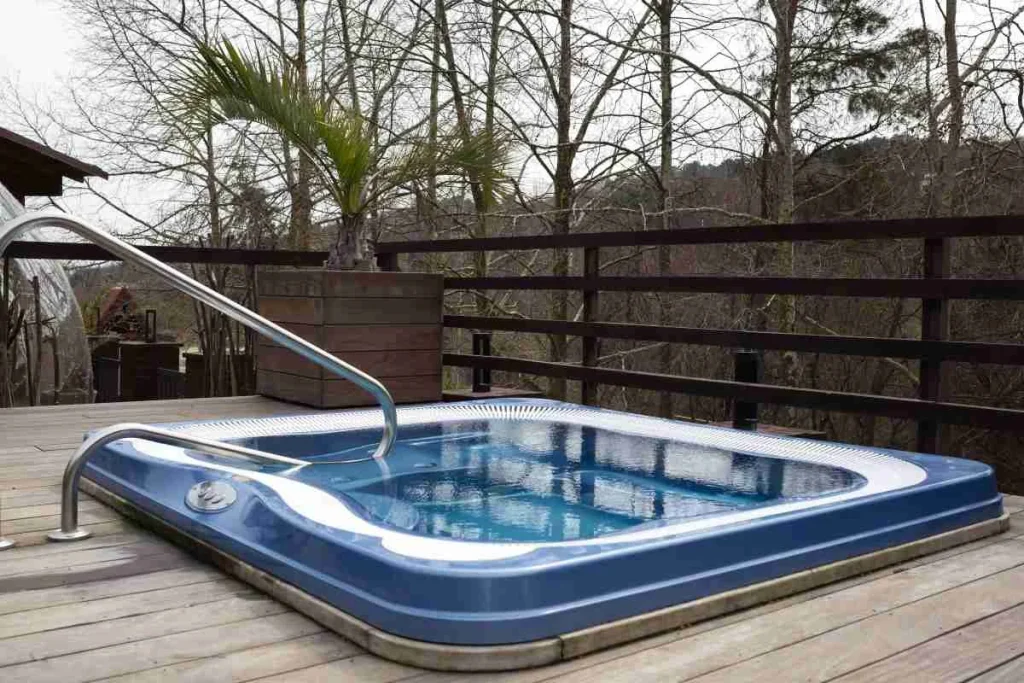 Hot Tub Maintenance
Spa Filter Cleaning
The spa filter is normally located beneath the skimmer basket and accessible from the sides of the spa, or it can be a tiny container component that is opened up somewhere under the spa. To sanitize or change the filter for your spa and hot tub maintenance regimen, you must first identify it. If the filtration is beneath the spa, there ought to be a closeable valve that prevents water from pouring out if the filter is opened. The most common way to reach the filter cartridge is to unscrew a big nut or simply spin the filter body in a counterclockwise direction. When you open it up, some water will stream out. However, if done correctly, the water flow will be minimal.
Spa Cover
Removing your spa cover at least two times per week is among the most crucial qualities you could do to extend its life. To thoroughly detach the spa cover, use a spa cover lifter. If you don't have a lift for your spa cover, carefully take it off the spa. Allow your cover to breathe and escape the continual heat and dampness for several hours. If you aren't using the tub at the moment, this is an excellent time to add chemicals or shock it if necessary.
Test its water
Testing the water is the key to hot tub upkeep and basic sanitation. Make frequent modest modifications to pH, alkalinity, calcium hardness, and disinfectant levels according to these results. This entails evaluating the spa water 2–4 times each week making necessary adjustments to maintain the water regulated within the recommended limits.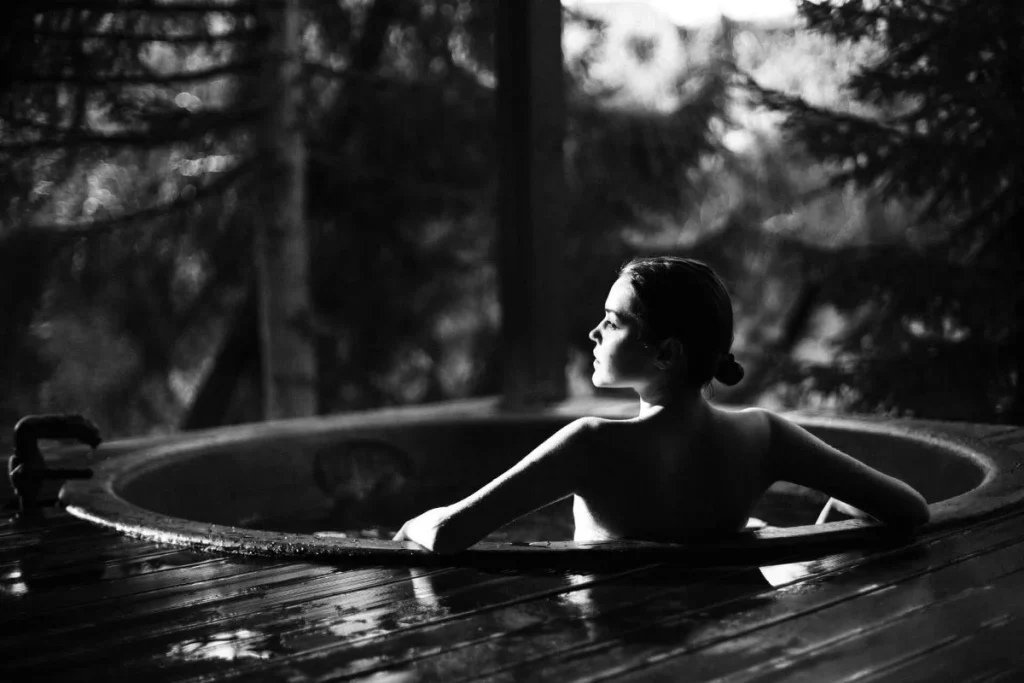 Costs of Having a Hot Tub
Electricity prices vary widely across the nation and fluctuate often. A hot tub energy calculator may provide you with an idea of what your estimated weekly hot tub operational costs would be in your location.
A specialized circulation pump is not present in all hot tubs. This crucial energy-saving innovation uses very little electricity to circulate spa water 24 hours a day. Without it, significantly bigger jet motors must be used to circulate the water all through the day, resulting in greater energy expenses.
Naturally, the more you use your spa, the more electricity you consume and the more money you spend on water maintenance. The more you use your spa, the higher its worth becomes, and you receive more for your buck. Spending extra up front on a spa with energy-efficient technologies that decrease operating expenses and a water management design that ensures utilizing the spa is more pleasurable makes sense. When deciding how much to invest in a hot tub, keep the cost-value equation in mind.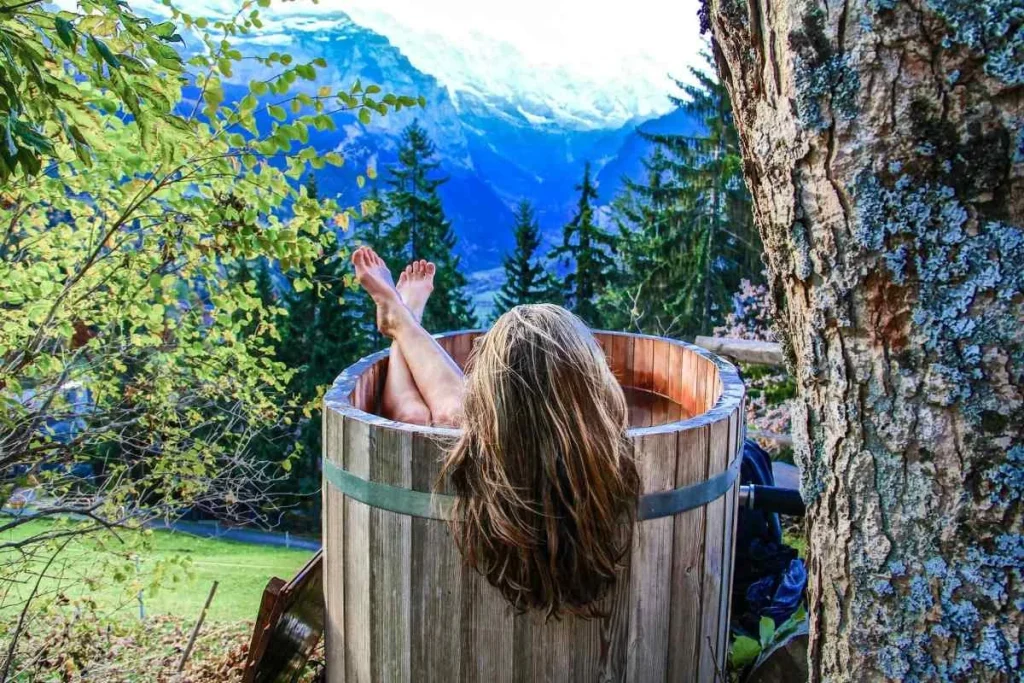 High-Quality Hot Tub Recommendations
The hot tub buying experience can be further enhanced with great hot tub brand recommendations. Here are some hot tub brands that could provide the right hot tub for you and your family in your RFO House and Lot.
Jacuzzi
Jacuzzi has established a reputation for being a sumptuous, long-lasting alternative. For example, the brand creates acrylic shells that are eight times greater than fiberglass alternatives using innovative molding technology. All Jacuzzi hot tub units have a revolutionary 50/50 water/air ratio that transforms the pumps into a customized massage treatment.
Sundance Spas
Sundance Spas provide countless features – such as massage jets, submerged illumination, home automation syncing, and electricity-efficient models at an economical cost, with five sequences of spa treatments you can choose from, long-lasting acrylic shells, and a perfected jet design that enables for a broad spectrum of applications.
Bullfrog Spas
Bullfrog Spas has five different versions of spas to select from, ranging in price from budget to premium grandeur. This brand, which was founded in 1996, is a market leader with 17 replaceable jet packs, complete foam protection in an acrylic shell, cascades, and remote controls, to name a few potential features.
Read more: Backyard and Balcony Ideas: Deciding Which Is Better For Your Home