Yes, summer is just around the corner! Summer is a great time to enjoy the outdoors, spend time with family and friends, and create new memories. Whether you're planning a vacation, a staycation, or just looking for some fun activities to do during the summer months, there are many things you can do to make the most of this season.
Staying hydrated during the summer season is very important. The hot and humid weather can cause you to lose fluids through sweating, which can lead to dehydration. Dehydration can cause symptoms such as dizziness, headache, and fatigue, and in severe cases, it can even lead to heat stroke, a serious and potentially life-threatening condition.
To stay hydrated during the summer season, make sure to drink plenty of water and other fluids throughout the day. It's recommended to drink at least eight glasses of water per day, but you may need more if you're spending time outdoors or exercising. Avoid sugary drinks, caffeine, and alcohol, which can actually dehydrate you. Instead, opt for water, sports drinks, coconut water, or fruit juices.
If you're planning to be outdoors for an extended period, bring a water bottle with you and drink regularly. You can also eat hydrating foods like watermelon, cucumbers, and tomatoes, which have a high water content. Remember to listen to your body and drink fluids when you feel thirsty, as this is a sign that your body needs more water.
Staying hydrated is essential for your overall health and well-being, so make sure to prioritize it during the summer season.
Most of all, summer is a wonderful time for families to spend quality time together and create lasting memories. There are countless fun activities that families can enjoy in their community during this time of year. One popular option is to go to the local park and have a picnic or play some sports together. You can also try out some fun summer activities at home with the use of a garden hose to make a sprinkling water slide or set up a scavenger hunt for the kids to do in that house for sale in Cavite, host a kids paint activity, or make a bunch of colorful ice shaves at home to fight the hot day.
Here Are Some Subdivision Amenities and Facilities That You May Find in Their Subdivisions to Make Your Summer More Enjoyable: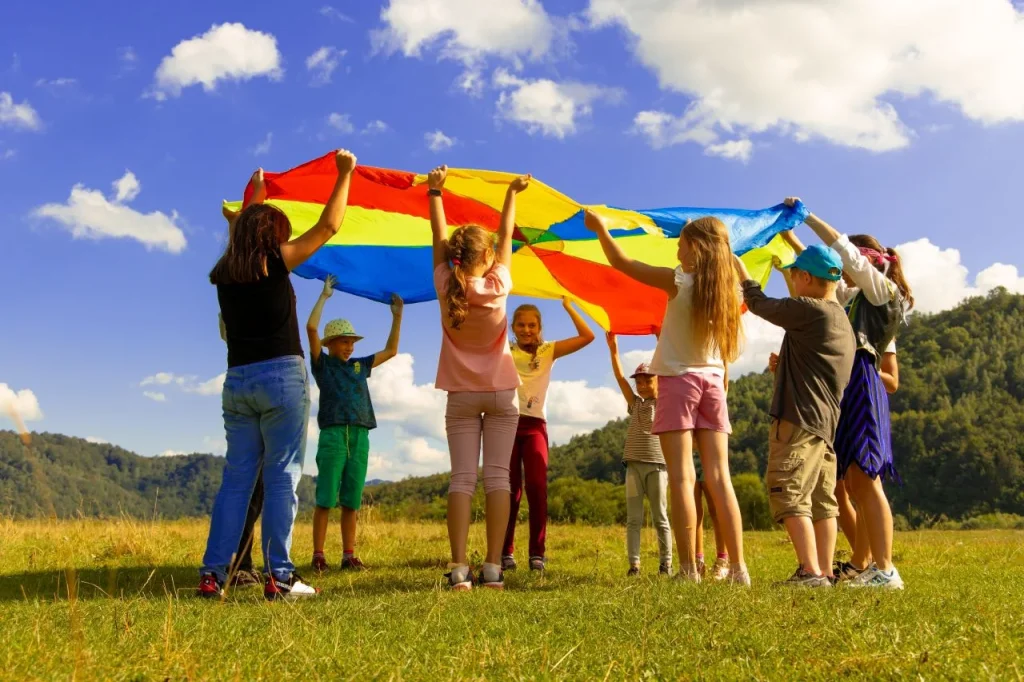 Swimming Pools
Get a chance to enjoy a swimming pool within your community. A swimming pool is a perfect place to cool off and have fun with family and friends during the hot summer months. The common areas of our developments are well-lit, safe, and clean. Many subdivisions, such as Crown Asia communities, feature a beautiful, scenic pool with plenty of lounge chairs and shade trees so you can relax after a swim or cookout with friends. Some also have roofing on the common areas that is translucent or opaque so there is adequate lighting for those who wish to swim in the evening.
Outdoor Fitness Facilities
Outdoor fitness facilities are a great way to stay active in the summer and maintain your health. Crown Asia Properties Inc continues to offer new, state-of-the-art outdoor fitness facilities within our neighborhoods, providing residents with jogging paths, bike trails, and exercise equipment. These amenities provide residents with opportunities to enjoy the outdoors while getting their weekly workout in.
Clubhouse
A clubhouse is a great place to hang out with friends and family during the summer. All of the Crown Asia house and lot subdivision in Bacoor, Cavite have clubhouses that offer amenities such as function rooms, game rooms, and lounges. It's a great place to hold parties or events with yummy food and great company!
Enjoy Parks and Playgrounds without Worry in a Gated Community
Parks and playgrounds are perfect places for families with children to enjoy the outdoors. Parks and playgrounds are great places to get exercise and spend quality time with your family. They serve as great locations for birthday parties, neighborhood gatherings, and just plain old fun. Many of Crown Asia's subdivisions have parks and playgrounds that provide residents with a safe and fun place to play and relax.
Community Centers' Sports Facilities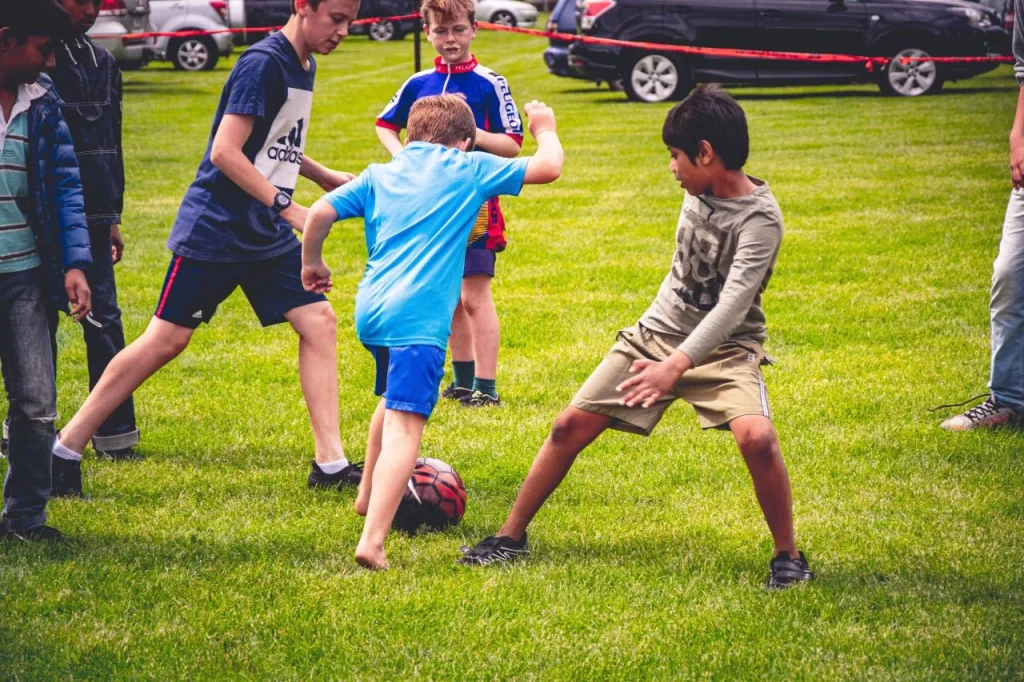 Sports facilities are a great way to stay active during the summer. Unlike swimming pools and playgrounds, which require a certain amount of upkeep, sports facilities can be used all year round. Crown Asia Properties Inc subdivisions may also have basketball courts, tennis courts, and volleyball courts that offer residents opportunities to engage in friendly competition while staying active.
Please note that the amenities may vary depending on the specific Crown Asia Properties Inc subdivision.
Here are the Horizontal developments of Crown Asia in Bacoor City: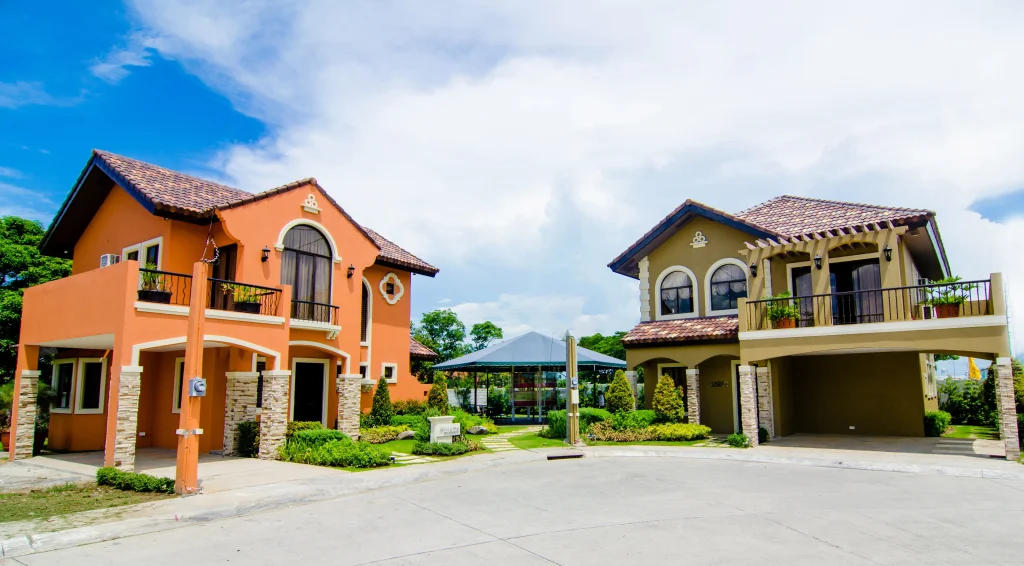 Citta Italia
Citta Italia offers families a more sophisticated style of living where peace and happiness can be found. The 80-hectare subdivision located at Bacoor, Cavite is an Italian-inspired area that offers a lower cost of living and a way of life. All your needs will be met in this community with 16 phases, its well-established security system, and a lot of amenities that will make your stay here comfortable. More importantly, Citta Italia can increase the happiness and satisfaction of our clients by offering play parks that are suitable for children.
Vita Toscana
Experience European ambiance in the Philippines. Vita Toscana presents to you a community exuding extravagant and elegant surrounding perfect for beautiful pictures, which is also ensured with high-quality houses ready to offer to our clients. It also offers a lot of amenities that are perfect for scenic views like parks, rivers, and playgrounds.
Vittoria
Amidst the hustle and bustle of the city, Vittoria offers the perfect escape to nature. Our homes are designed to reflect this kind of ambiance while ensuring that families have all they need to live in style. We offer our own version of Italian-inspired homes with cozy bedrooms, large kitchens and dining areas, spacious lounges, as well as great entertainment options especially built for family activities.
Vivace
Vivace in Imus, Cavite is a 3-hectare development that is fully infused with Italian concepts. It offers a mixture of old-world Italian ambiance and a modern upscale lifestyle. Vivace is part of Crown Asia's portfolio of high-end real estate developments.
Carmel
The new Carmel neighborhood gives urban dwellers the lifestyle and charm of Northern California living. Living in this upscale community is a special way of life with all schools outside the village, easy access to expressways and malls, and close to hospitals.
Aside from going out of town, it is better to maximize the amenities of Bacoor Horizontal house and lot communities to enjoy the summer season without leaving the comfort of your own home. Crown Asia Properties Inc is a real estate developer that offers various house and lot subdivisions with different amenities.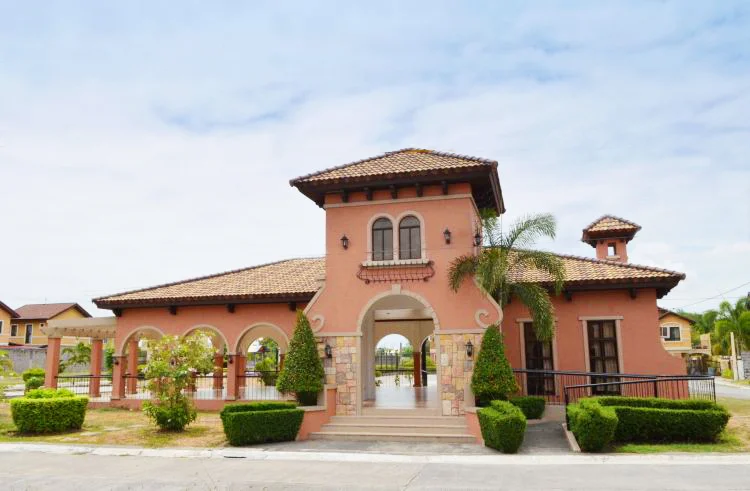 Here are Some Fun Summer Activities to Do At Home
While summer is a great time for kids to enjoy the outdoors, sometimes the weather can be too hot to be outside all day. Here are some fun activities for kids to do at home during the summer:
Art projects: Kids can get creative with drawing, painting, and crafting. They can make homemade slime, create their own jewelry, or even build their own birdhouse.
Board games: Board games are a great way to keep kids entertained and help them develop their strategic thinking skills. They can play classics like Monopoly.
Science experiments: Summer is a great time for kids to explore the world around them. They can conduct simple science experiments like making homemade lava lamps or creating a DIY solar oven.
Cooking and baking: Kids can learn to cook and bake with easy recipes that are perfect for their age. They can make homemade popsicles, bake cookies, or even create their own pizza from scratch.
Movie nights: Kids can enjoy a family movie night with popcorn, blankets, and their favorite movies. They can even make their own homemade movie theater snacks like nachos or popcorn balls.
These fun activities can keep kids entertained and engaged during the summer while also helping them learn and develop new skills.
Related Blog: Owning a House and Lot Property in a Gated Community