It's sad how one of the biggest channels we grew to watch as kids decided to discontinue their services in Southeast Asia. We know you would've loved to see your kids grow up in a safe subdivision in Cavite, watching the same shows you used to enjoy. Luckily, there are a lot of other shows they can watch, all available on Netflix and Amazon Prime Video.
Related: Learn more about the role of children's television on your child here.
Popular Kids TV Shows on the Netflix Streaming Service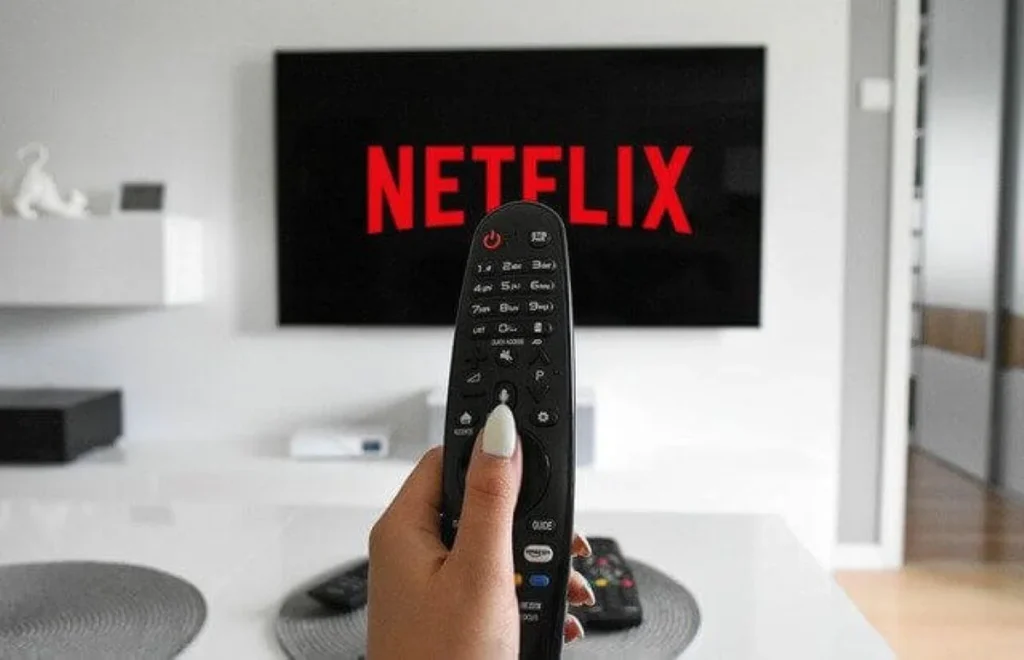 It comes as no surprise that Netflix is the most popular streaming service in the Philippines, owning 35% of market shares in the video streaming industry. It has a wide range of video-on-demand films and TV shows that can cater to numerous age groups in every household, on different devices. So, what are the shows for your kids that you can substitute for Disney?
SpongeBob SquarePants (ages 6 and up)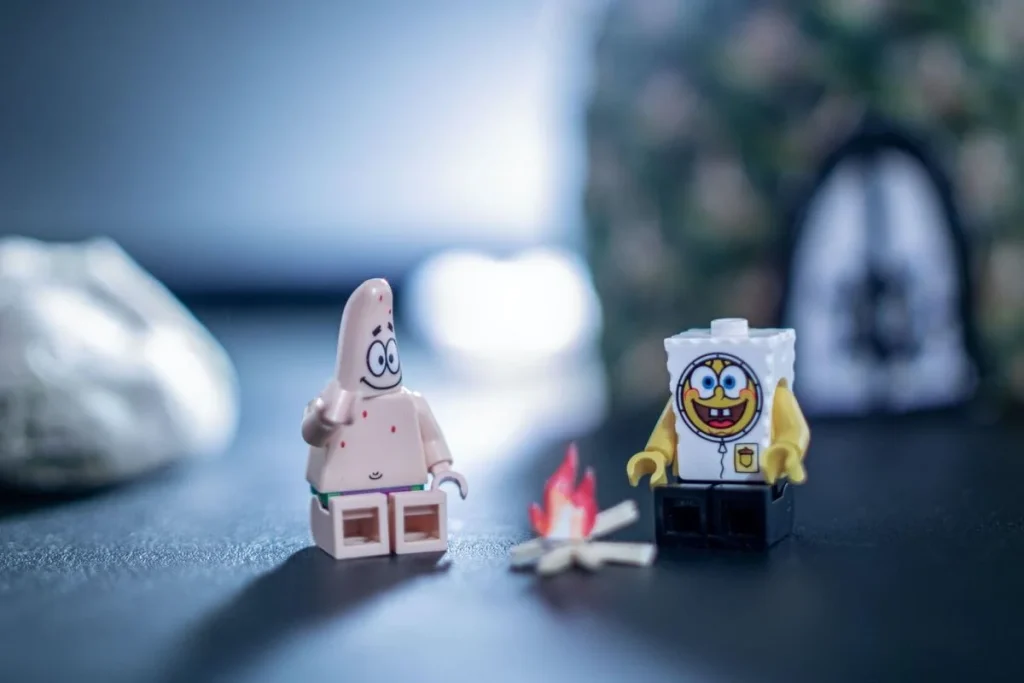 Who says the sea is a place for swimming, jet ski, and diving only? It's also the home of our favorite sponge and his friends!
SpongeBob has been around since 1986 and has been one of the most popular TV shows since then. We're pretty sure that you already know what the show is about, but just in case you don't know how to explain it to your kids, SpongeBob's story revolves around a childish and optimistic sea sponge who works as an exceptional fry cook.
His dream is to finally get his boat driving license, but he's always anxious whenever he's behind the wheel. He loves to hang around with his best friend Patrick, a starfish. If you wanna throw in a little science, SpongeBob's species of sea sponge is the Aplysina fistulas.
While you may have watched SpongeBob growing up, and you probably still love to watch it today, some parents may advise against letting your kids watch it.
The show is intended for kids. It's funny, colorful, and imaginative. However, if you have small children aged below 6 years old, you may want to stick to more kid-friendly shows because this show isn't exactly for toddlers who tend to absorb everything in the world.
If you're the type of parent who is not a huge fan of cursing, SpongeBob uses language like "stupid" and "dumb," and the humor of the show is quite obnoxious, rude, and sometimes violent. However, if you don't mind the cursing and the rude humor, your kids may still not get the jokes unless they're a bit older. Hence, it will depend on your family and the type of comedy you enjoy.
Avatar: The Last Airbender (ages 4 and up)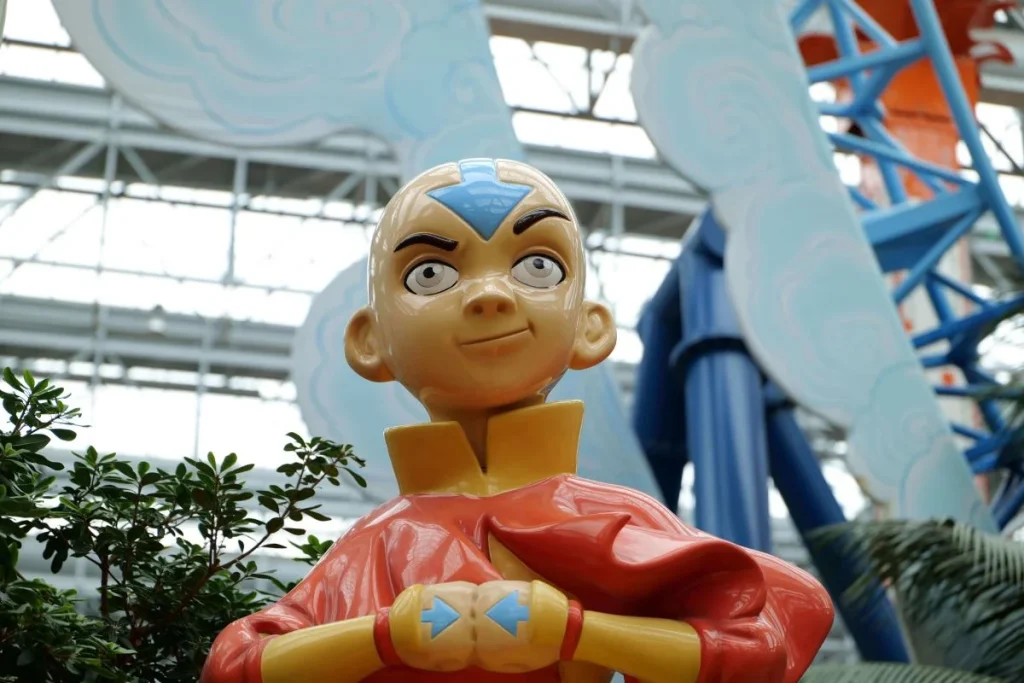 For something that you can do with your kids and actually enjoy with them, Avatar: The Last Airbender is the best choice there is. The show revolves around the journey of Aang, a twelve-year-old air nomad who is the last of his kind, and the challenges he faces to save the world from the fire nation with the help of his friends: Katara, Sokka, and Toph.
While the premise of the show is basically a war against the clutches of the fire nation, Avatar: The Last Airbender touches a lot of themes that match reality. The characters have realistic personalities based on their age and the stuff they've been through. It also portrays various cultures and concepts that aren't seen in most kids' media, like imperialism, ambition, struggles with oneself, and free choice.
The series is so well-written that you will inevitably fall in love with the characters and each of their distinct character development. It shows that even someone who makes a lot of mistakes can make a difference and lead their people into a better future. The show is also so successful that it won an Emmy Award, five Annie Awards, a Peabody Award, and more.
This can be enjoyed by anyone, aged 4 and above, even by you (in case you haven't watched it yet). Some parent reviews even say that it's better than most fantasy shows today, even for adults, and that there are a lot of lessons that can be learned in each episode.
Netflix is yet to release the live-action series, and we're still waiting on an official release date. However, whatever you do, don't watch the live-action film. It's so bad that it had a 5% rating on Rotten Tomatoes.
Peppa Pig (ages 3 and up)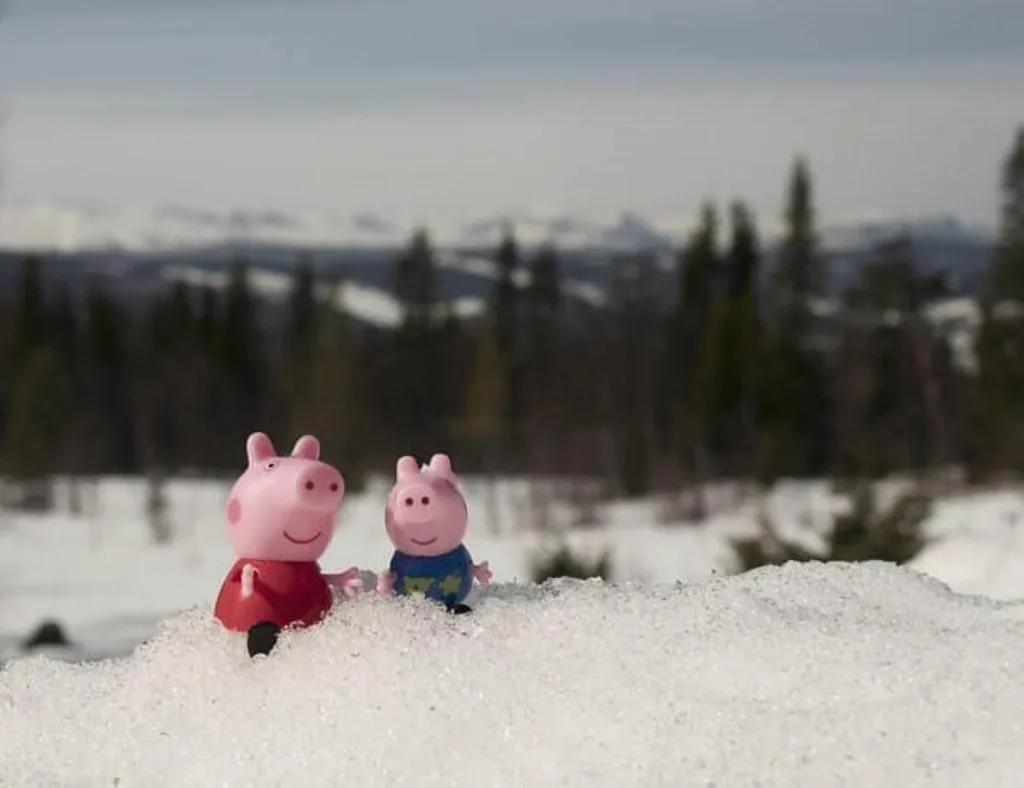 Peppa Pig is another popular show that probably everybody knows because of all the memes on social media. The show consists of short episodes that revolve around the day-to-day life of Peppa and her interactions with her family and friends. All of the characters are animals, and they pretty much do everyday activities, like playing with friends.
The show is in British English, though each animal makes their respective characteristics and noises. So this could be an opportunity for you to teach your kids about animals.
However, while Peppa Pig is meant for young audiences, some parent reviews say that you should be cautious.
The pigs can be quite rude some parents say that it has verbal aggression and Peppa makes a bad role model for kids just starting to grow up. Peppa can be disrespectful, and almost all of the episodes have a form of disrespect for the dad of Peppa. Another parent said that the show caused their kid to become less patient and cry more often over unimportant things.
These are only anecdotal claims, so it still comes down to what you want to show your kids. Just keep in mind that if you want your child to grow closer to you and love being in your home in a subdivision in Cavite, psychologists and psychiatrists say that you must have intensive interaction with your children.
My Little Pony: Friendship is Magic (ages 2 and up)
My Little Pony: Friendship is Magic is one of the most popular shows for kids that are designed to teach them about the importance of friendships and working together. The creators of the show say that the deeper sense of the series is being yourself and accepting others.
The show follows a unicorn pony called Twilight Sparkle and her friends Rarity, Fluttershy, Applejack, Rainbow Dash, Spike, and Pinkie Pie. They go on adventures where they help others around their fantasy world and solve problems that they have in their own friendships.
Parents love this show for their kids and sometimes they end up loving the series themselves. A lot of parents say that they didn't expect to enjoy the show, since it was made to basically market toys from a toy company (Hasbro). All of the messages are positive, and the lessons in each episode are valuable for your kids to grow up in.
Moreover, the episodes are so well-written that even young adult parents and people beyond the target demographic can become fond of watching the show with the children in their homes.
The show also has a movie, My Little Pony: A New Generation, which is also available on Netflix. It has a high 89% review on Rotten Tomatoes.
Lemony Snicket's A Series of Unfortunate Events (ages 10 and up)
For older kids, A Series of Unfortunate Events is a great family series that is tinged with a bit of soft horror and dark humor. The show is about the journey of three orphans, the Baudelaire children, being chased by their villainous distant relative who wants to get his hands on their inheritance.
The show is the live-action of the children's 13-volume book series with the same title. So if you want to expose your kids to reading as well, this can be a great book series that they will surely enjoy. Still, the show provides a good adaptation of the books, so you don't have to worry about accuracy.
However, the series tend to have suggestive content and mild profanity, which is why it is recommended for older kids with the supervision of their parents. In the show's defense, they do warn you that you will see disturbing tales, like talk of burning people at the stake and alcohol use in season 2.
Meanwhile, parent reviews suggest that the show is too dark for younger kids and can be inappropriate because of some sexually suggestive content. So if you're particular with what your children see on television, you might want to save this show for your teens and not completely write it off. Aside from its dark content, the story is well-written and suspenseful, so we're sure you'll enjoy watching it from the safety of your home in a subdivision in Cavite.
Popular Kids Shows in the Amazon Prime Video Streaming Service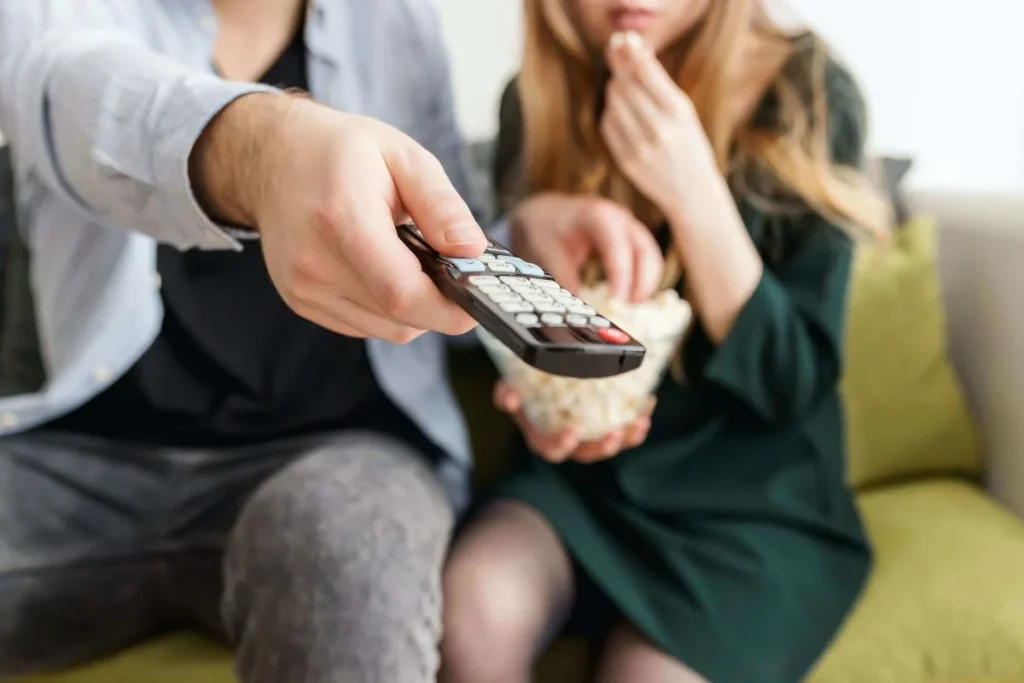 Amazon Prime Video is the second most popular video streaming service in the Philippines. However, compared to the huge market share of Netflix, Amazon Prime only has 16% of the market share. Still, the service hosts a lot of great films and shows. For now, here are the shows your kids would love:
Odd Squad (ages 5 to 8)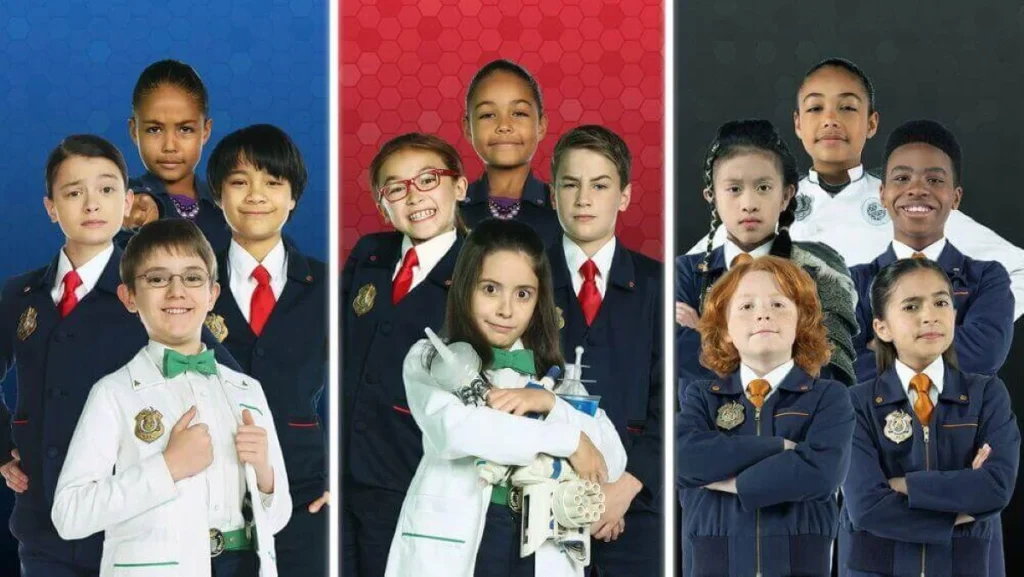 Photo taken from oddsquad.fandom.com
Odd Squad is a live-action educational television series that shows you the missions of Odd Squad, an organization run by children that solve problems using their math skills. The show features different employees whose names all start with the letter "O," which is really great for kids to easily remember.
The show teaches math that is practical and well-explained that your kids can use appropriately in real life. It also shows the importance of teamwork. However, you might save this show for when your kids are old enough to understand basic mathematics.
Aside from the math, Odd Squad provides a wide variety of villains, characters being promoted from their "jobs," and other fun stuff that won't bore you as a parent or guardian. Watch the trailer on IMDb.
The Stinky & Dirty Show (ages 2 to 6)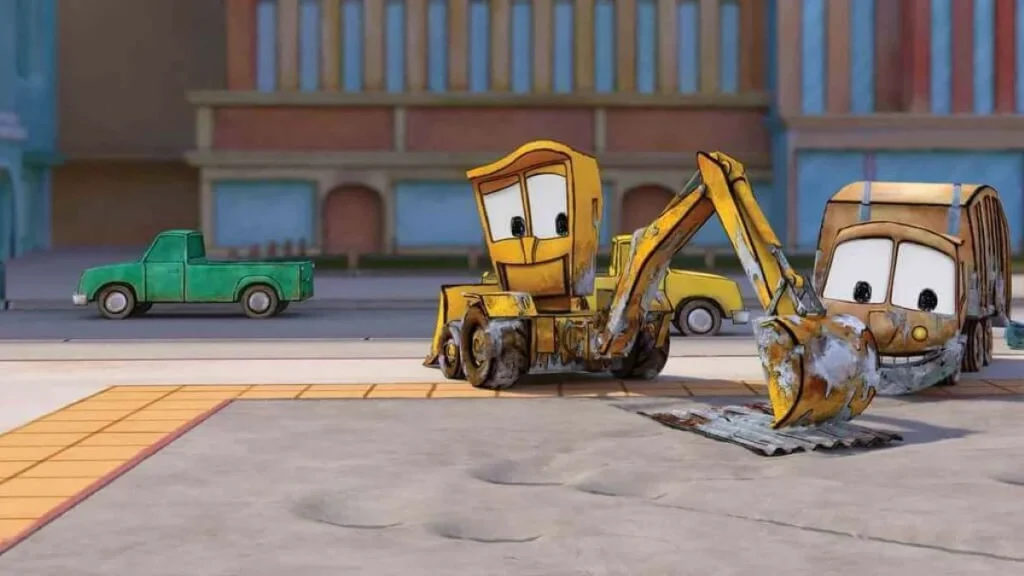 Photo taken from popsugar.com
The goal of The Stinky & Dirty Show is to teach kids about creative methods they can use to solve problems. The show revolves around two best friends, Stinky the garbage truck and Dirty the Backhoe, and their adventures. It is based on the book series "I Stink!" by Jim and Kate McMullan.
The Stinky & Dirty Show encourages kids to be curious, explore, and develop their problem-solving skills. Parent reviews say that it's also great for kids who like to watch movies or shows that involve cars and trucks.
This show teaches kids to break down a problem into smaller parts, being okay with failing and trying something else, and of course, the importance of friendship.
Clifford The Big Red Dog (ages 3 to 7)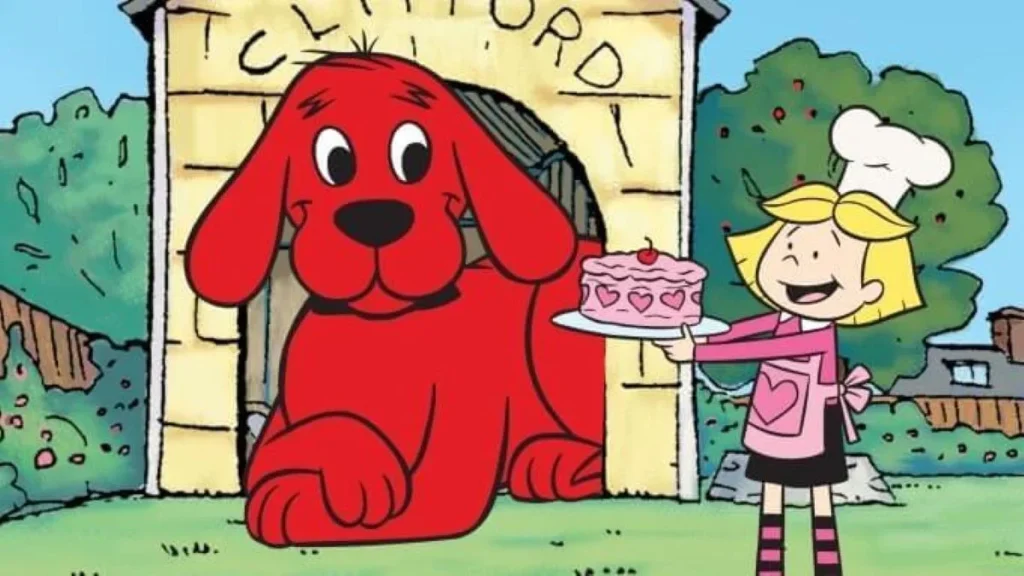 Photo taken from deadline.com
Clifford's The Big Red Dog is an educational kid's series based on a book with the same title. The show gives your kids two short 15-minute stories each episode, which usually involve the main character, Clifford, and his friends and owner.
The episodes focus on the perspective of the dogs, but human speech would replace the barking so that you can understand their point of view.
Parent reviews show how much they love the series for their kids as it teaches positive skills like being truthful, kind, and overcoming fears. It's great for building your child's character by showing them good interpersonal skills.
Team Umizoomi (ages 2 and up)
Team Umizoomi is a live-action and animated musical kid's series that is geared towards teaching preschoolers a basic foundation on mathematical concepts, like sequences, counting, shapes, and measurements. The show doesn't follow any measurement system units, so it's great for kids in any country.
Parent reviews love this show because of the math lessons their kids get, even at an early age. Of course, this doesn't mean you should just put your entire trust in a TV show to teach your kids. Still, the show helps build a foundation in numbers and doing basic mathematical operations.
How to Watch the Best of the Disney+ Exclusive Shows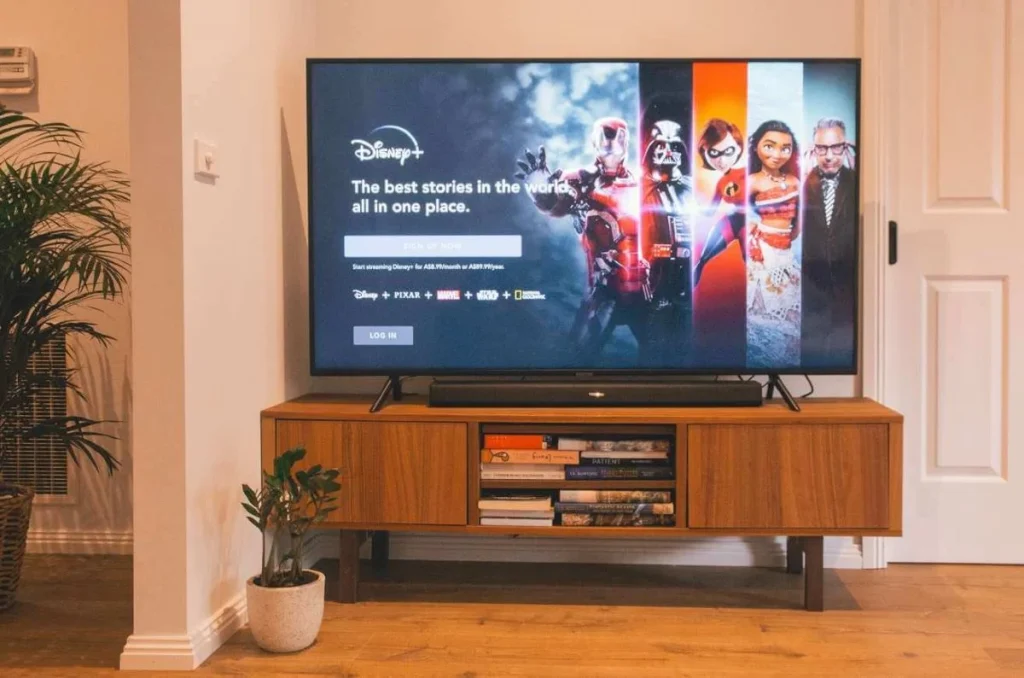 Now, if you really want to watch Disney exclusive shows, there is a way. While Disney+ is yet to become available in the Philippines, you can enjoy watching their shows with your kids by following these steps:
1. Download and purchase a premium VPN
Aside from giving you the option of watching shows that are only available in select countries, a VPN (Virtual Private Network) helps protect your IP address by providing more secure web browsing.
The most popular VPNs available for both PC and mobile are NordVPN, ExpressVPN, and Surfshark.
2. Log in to the VPN app
Once you've downloaded and purchased a premium subscription. All you have to do is load the app and log in.
3. Connect to a US server
Every VPN gives you the option of accessing different servers in various countries. For Disney+, if you want to see shows available in the US, connect to a US server. The same goes for Netflix and other streaming services.
4. Access Disney+
After that, open the app and enjoy watching Disney exclusive shows.
Related Blog: Netflix Shows to Binge-Watch in your Condo in Bacoor