There are only a few more days until the holidays begin. The month of December commemorates the Filipino tradition of celebrating Noche Buena and Media Noche at home with the family. However, unless everyone wants to spice up the Christmas season, it is not a bad idea to take part in the opportunity to hold festivities in a hotel. As a matter of fact, many travelers come and visit the best and most popular hotels as it is an excellent opportunity to rest, eat good food, and have fun. The holiday season is also the busiest time of year for people to travel across the country and search for a place to stay.
Las Piñas is one of the southernmost and central financial districts of Metro Manila. This highly developed city in the Philippines has a lot to offer. Anyone can try out a variety of activities that are likely to be ideal for the forthcoming holidays, such as staying in the best hotels through travel sites, going out and doing some outdoor activities, visiting plus near bamboo organ museum and Kulay Diwa modern contemporary art gallery, satisfying one's appetite in different local shops, and so on.
To help you out planning for your staycation, here are some of the most popular Las Pinas hotels that you can visit to ensure you get the best staycation before the year ends.
Popular Las Piñas Hotels You Can Stay At
Excelsior Hotel
Standing at an 18-story building located along Alabang Zapote Road in the heart of Las Piñas Cost, Excelsior Hotel boasts modern feel rooms and suites and is one of the most popular hotels. The hotel in Las Pinas has a foyer with a majestic staircase that welcomes guests upon their arrival. The spacious rooms and suites to stay in the hotel's warm lighting while still guaranteeing pure elegance are worth a try with you and your family. Excelsior Hotel uses urban luxury vibes and attractive furniture pieces in each room that undoubtedly piques the interest of its visitors.
Excelsior Hotel has a lot to offer in terms of lavish amenities as well. The hotel has four major function rooms that are ideal for catering large gatherings. There is also no need to search and look for nearby restaurants outside the hotel for fine dining since there are three readily available restaurants inside with a wide range of menus: Buffet Gourmand, Mignon Restaurant, and the Sky Sports Pub. After a full day of eating and celebrating, the Excelsior Hotel provides a safe place to work out and relax—these include a gym for workout sessions, an enormous swimming pool, and relaxing spa treatments. Finally, one of Excelsior's amenities is a kid's play area and a library, which will keep the little ones entertained.
Eurotel Las Pinas Hotel
If you are looking for budget-friendly prices and the best average nightly price yet the most popular hotels in Las Pinas, Eurotel might be the ideal candidate of your choice. From the name itself, Eurotel Las Pinas was a European-inspired hotel located in Zapote Metro Manila just across the street from SM Mall. Upon entering Eurotel, the surroundings and the professional staff will welcome you with a cozy environment and warm welcome. The hotel has air-conditioning, a private bathroom, and comes with an LCD television for light entertainment as well as free wi-fi for those who prefer to stay connected to the internet. Eurotel Las Pinas will give you everything you need after a long day, including banquet facilities, a massage area with a surcharge, and a 24-hour front desk that provides a secure presence and accommodates any demands you may have in the hotel.
Eurotel has also a convenient location for major landmarks within the area of Las Piñas. These include the minute drive away from Asian Hospital, Bamboo Organ Las Piñas, Mary Immaculate Parish, Christ the King Medical Center Unihealth, Mall of Asia Arena, SM South Mall, Town Center Alabang, and Festival Mall.
Sultana Ysabella Hotel and Event Inc.
Sultana Ysabella is a popular and cheap hotel in Las Piñas. It is the ideal hotel to stay in for business travelers who have leisure activities in Las Pinas. The structure is incredibly modern and is full of in-house features to improve the quality and enjoyment of your stay. With the lowest hotel prices, it is undoubtedly worth it since it includes air-conditioned rooms, readily available Wi-Fi, equipped flat-screen televisions, and 24-hour security for all visitors of the hotel.
Sultana Ysabella Hotel is also proximately close to the park, restaurant, zoo, casino, amusement park, shopping malls, art gallery, gym, cafe, nature church, museum, and many more. For instance, Yexels' museum and Zen Garden are also a walking distance from the hotel.
Mella Hotel in Las Pinas
If you want to get away from the rush and bustle of city life, Mella Hotel is the sanctuary place to be. Located at Villar SIPAG Complex, the hotel consists of 132 rooms designed with elements that are distinct only in Las Piñas. Mella Hotel accommodates all types of guests, specifically families, friends, tourists, and business travelers. They provide diverse room options in hotels for their visitors, from twin rooms, lofts, junior suites, family rooms, and deluxe king rooms.
The Mella Hotel also features world-class amenities for the wellness of everyone's stay. The interior design was Spanish-inspired, with various dining options to choose from, such as a fine dining restaurant, month-watering drinks from the bar, and a sumptuous buffet. There is an outdoor pool and fitness center for individuals who want to engage in recreational activities. After a long day, you can relax and rejuvenate by visiting the excellent service spa. 
Mella Hotel is also conveniently located among renowned commercial, public, and business zones. It is a short ride away from the Ninoy Aquino International Airport, Bonifacio Global City, The Mall of Asia, SMX Convention Center, and LRT Station, plus near Bamboo Organ Las Piñas, Cultural Center of the Philippines Las Piñas, Solaire Resort, and several major landmarks in the Philippines.
It is indeed that when it comes to showcasing popular hotels, particularly cheap hotels that everyone may stay in. And those who are looking for a long-term investment for securing a future with better financial stability consider applying for and purchasing the prices of a condominium located in Las Piñas.
Hermosa in Las Piñas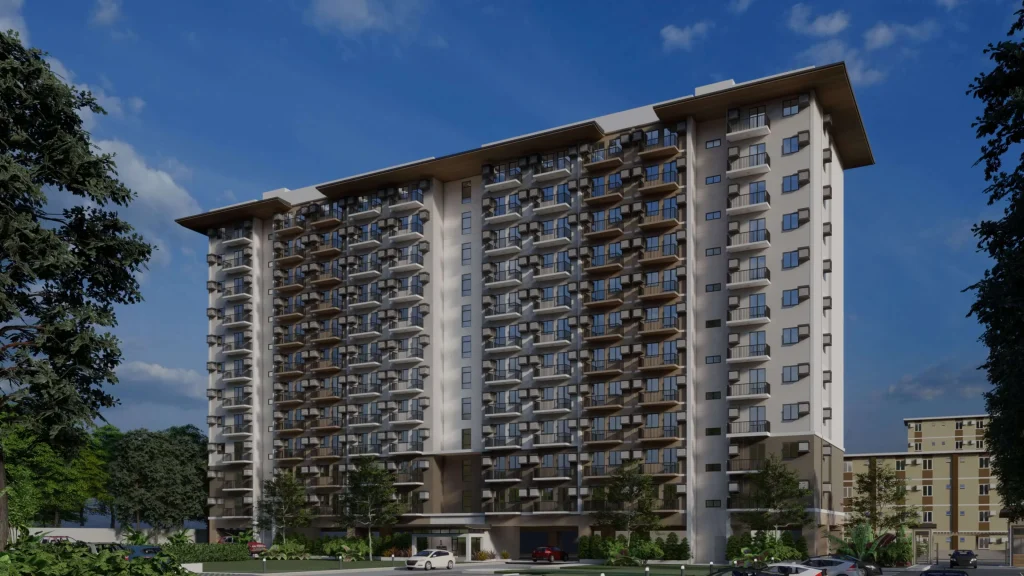 Introducing Hermosa, a condo in Las Piñas with a 2.9-hectare modern and exclusive condominium complex growing near the upcoming 100-hectare park. This condominium is a safe haven for residents who are longing for tranquility amidst the hustle and bustle of Metro Manila. The Hermosa also longed committed to enjoying your investments with their developing world-class amenities such as a clubhouse, play court, swimming pool, and other commercial areas. Hermosa lets you upgrade your lifestyle in the busy capital of the Philippines.
Related Blog: The Best High-End Hotels You Can Stay at for the Weekend