Taal Volcano Lately…
Last September 21, 2023, Taal Volcano posed another threat to residents near the volcano and the nearby RFO properties, towns, and cities. Vog surrounded the whole place which escalated up to near zero visibility. The occurrence of vog resulted in the suspension of some localities near the volcano for some students were highly affected by the vog.
Taal Volcano emitted 4,569 tons of sulfur dioxide which was then lessened to 2,730 over the course of 24 hours. Despite the vog disappearing on the 23rd of September, Taal Volcano is still on Alert Level 1. Before the near-zero visibility happened, approximately 3,402 tons of SO2 had been detected in the Taal Region since the early days of September.
As mentioned by the Director of Phivolcs, Dr. Teresito Bacolcol, even though the vog was cleared out, so long as sulfur dioxide is being released by Taal Volcano, there is a high chance that this kind of situation will be repeated.
What Is the Meaning of Vog?
But what exactly is Vog? Is it dangerous? Do you need to be safe from it?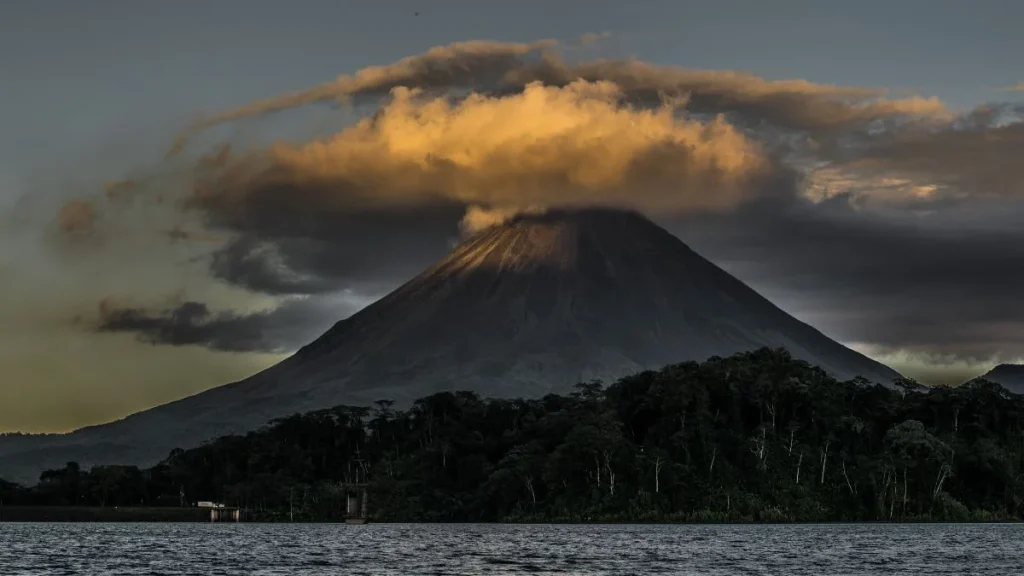 Volcanic Smog or "Vog" is a type of air pollution and is made of droplets with volcanic gases. It is formed when a volcano releases various gases such as sulfur dioxide (SO2), water vapor (H20), carbon dioxide (CO2), and other hazardous gases. These gases can be suspended in the air for long hours and can then form sulfuric acid (H2SO4) aerosols which can irritate the respiratory system.
It has a significant effect on human health and poses an environmental threat at the same time.
Common Effects of Vog to One's Health
Even if you are on the premises of your RFO properties, vog can still affect and attack your health. There are numerous risks volcanic smog brings and below are some of the possible health hazards it can cause.
Respiratory Irritation
The short-term and most common effect of vog to one's health is respiratory irritation which can irritate tissues and skin of the eyes, throat, nose, and respiratory tract. When the symptoms prolong can then lead to coughing and difficulty breathing.
Worsening of Respiratory Conditions
Aside from older adults, pregnant women, infants, and young children, vog's impact on health is far worse for those people with pre-existing diseases like respiratory and cardiovascular. The severity of symptoms will be noticeable and attacks like asthma or usage of medical equipment will be more frequent.
Development of Other Health Issues and Vog-Related Illness
Longer exposure to vog can result in the development of vog-related illnesses such as asthma, bronchitis, chronic obstructive pulmonary disease, and other health issues. Another thing can be because of negligence and being unaware of Vog's significant effect on one's health.
Protect your Family from VOG through these ways!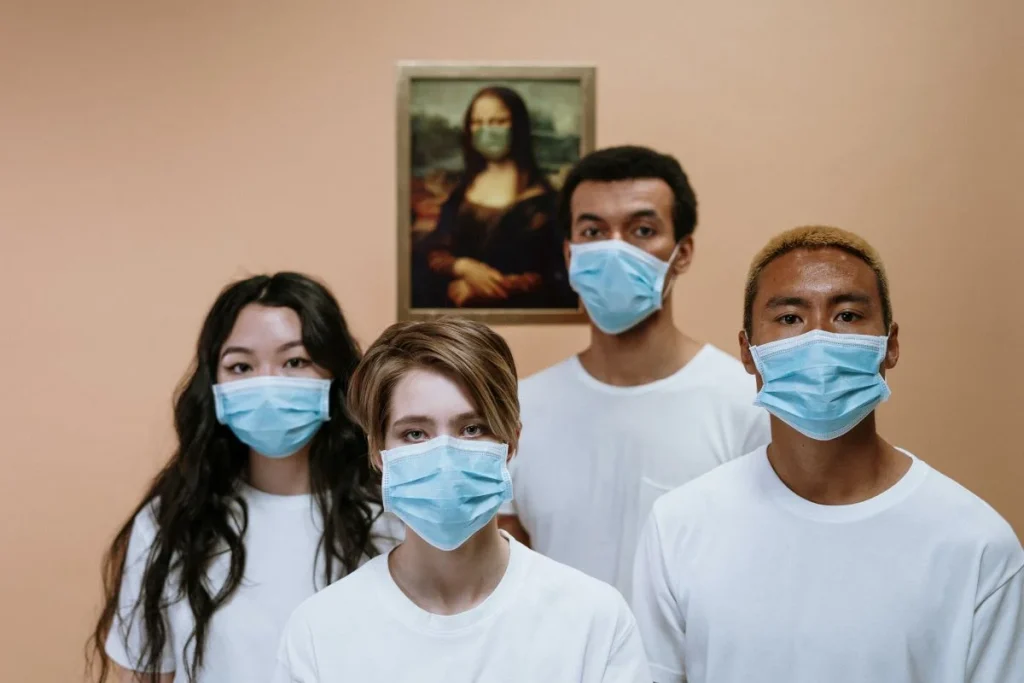 Stay Aware and Informed
On things and situations where you cannot control, is safe to stay aware and informed. This is simple yet it can help you protect your family not just from the vog but from every other unpleasant situation like this. This is where your smartphones, internet, and television become more useful for you can utilize them to monitor news and updates regarding the situation. This is to know whether the situation is still manageable or getting worse. Doing so will allow you to prepare yourself, your family, and the things that you need to bring when things get worse.
Stay Indoors
In times like this, where the outside world is dangerous, staying indoors is your best choice. If you cannot stay indoors all the time, at least limit your exposure outside. Staying indoors lessens the chances of being affected by the vog itself. Since the gases might affect your health, staying healthy isn't enough that's why they come hand in hand with reducing exposure if possible.
Wear a Facemask and Sunglasses
Irritations and illnesses caused by vog can occur when you inhale it or when it comes into contact with your eyes. To stay protected, it's best to wear a facemask to cover your mouth and nose, as well as sunglasses or other eye protection for your eyes. It is recommended to use an N95 mask for it can filter out the droplets and particles that can bring harmful impacts.
Close Doors & Windows
Staying indoors is important in situations like this but it is also important that you pay attention to small details in your house like closing the windows and doors to avoid vog entering inside your home. This is done to avoid polluting the air inside your home. In addition, having an air purifier with HEPA filters can help you maintain the cleanliness of the air inside for it can filter harmful and dangerous particles and gases.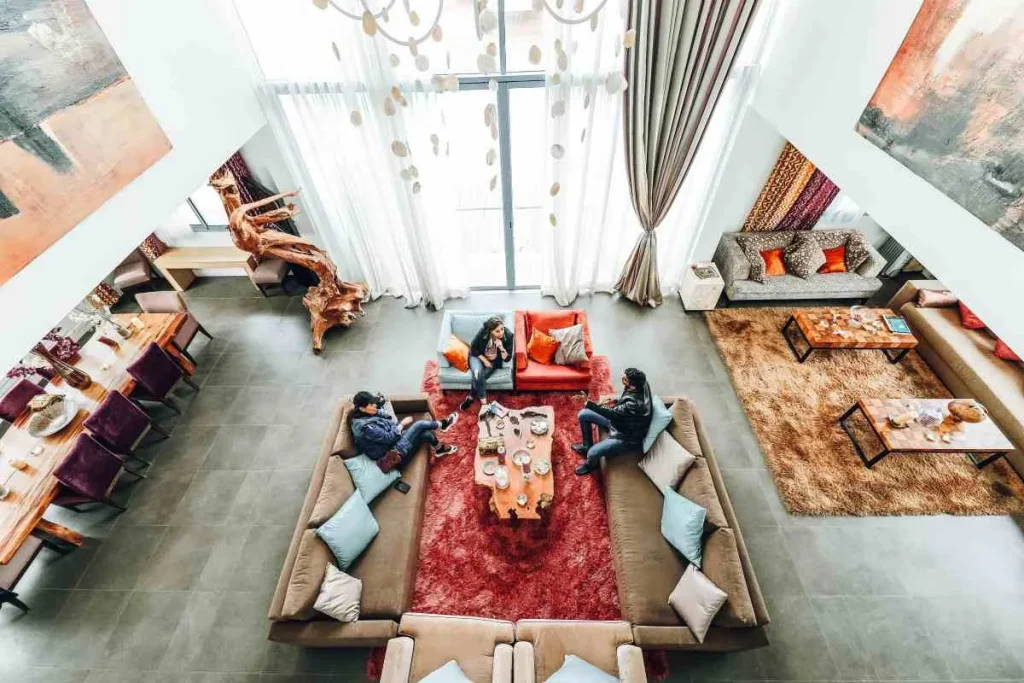 Drink Enough Water
Making the environment safer isn't enough to protect your family, reminding them to drink enough amount of water is also important. Drinking water and staying hydrated can help minimize the effects of vog on your health while keeping yourself and your family healthy.
Keep Your House Clean
There is no denying that even though windows and doors are closed, vog can still enter the room without you knowing it. So, to make sure that everyone in your family is safe and sound, it is highly necessary to keep your house clean. Wipe the floor or any other surfaces, change bedding, and remove the dust from appliances and furniture to make sure that there are no harmful particles and droplets left.
Organize and Put Your Emergency Kit Within Reach
When things go south, it is important that you organize an emergency kit for you and your family. This is a safety measure that everyone should not forget. This kit can contain medicines, a flashlight, water, a food supply, a first-aid kit, and batteries in any case you and your family are placed in a dire situation.
Consult a Doctor When Needed
When a member of your family experiences symptoms of vog, it is best to immediately consult a doctor to avoid making the condition far worse.
Related Blog: Ways to Keep Yourself Healthy During the Metro Manila Haze