If the year 2020 has taught us anything during the pandemic, EMCQs or GMCQs, it's that looking out for our proper health or condition and especially prioritizing it is a must amidst all the challenges and stress we face daily.
Due to the sudden shift of lifestyle and societal norms, the way we move our body and exercise has adapted to the change of our lifestyles along with it. We may often disrupt our sleeping patterns and habits compared to our previous sleeping patterns and habits pre-pandemic. The change in our morning routines and especially daily routines, as well as our activity on a daily basis, has changed throughout the year.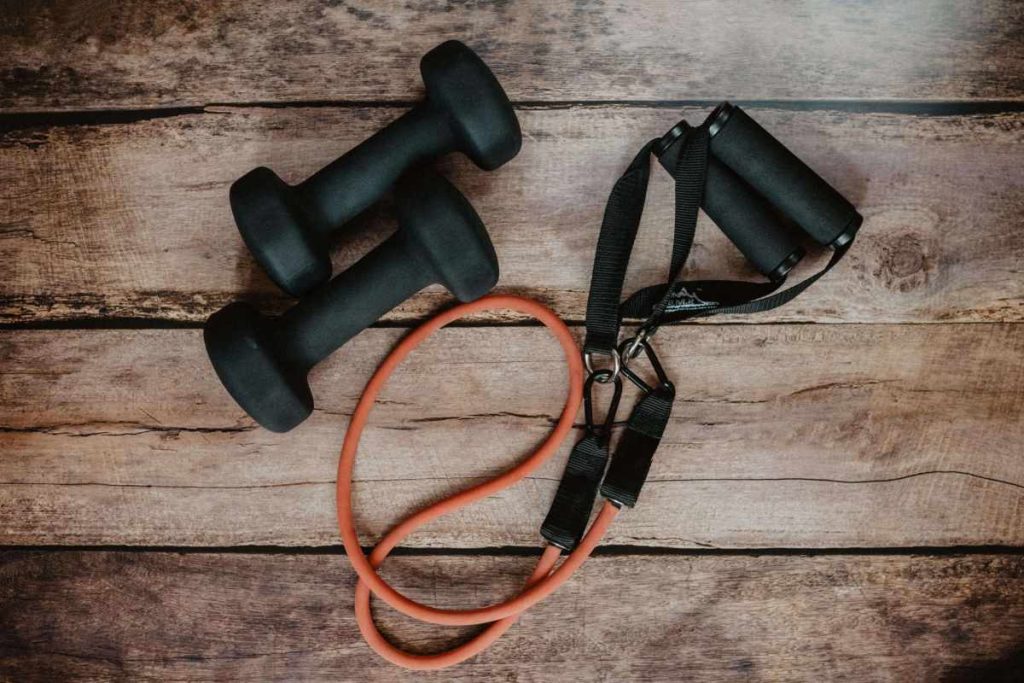 The true challenge is motivating ourselves and convincing ourselves to start improving our health and daily routines indoors every step of the way. Read more in which activities or workout can help you improve your indoor lifestyle
Examples of indoor workouts you can try in your home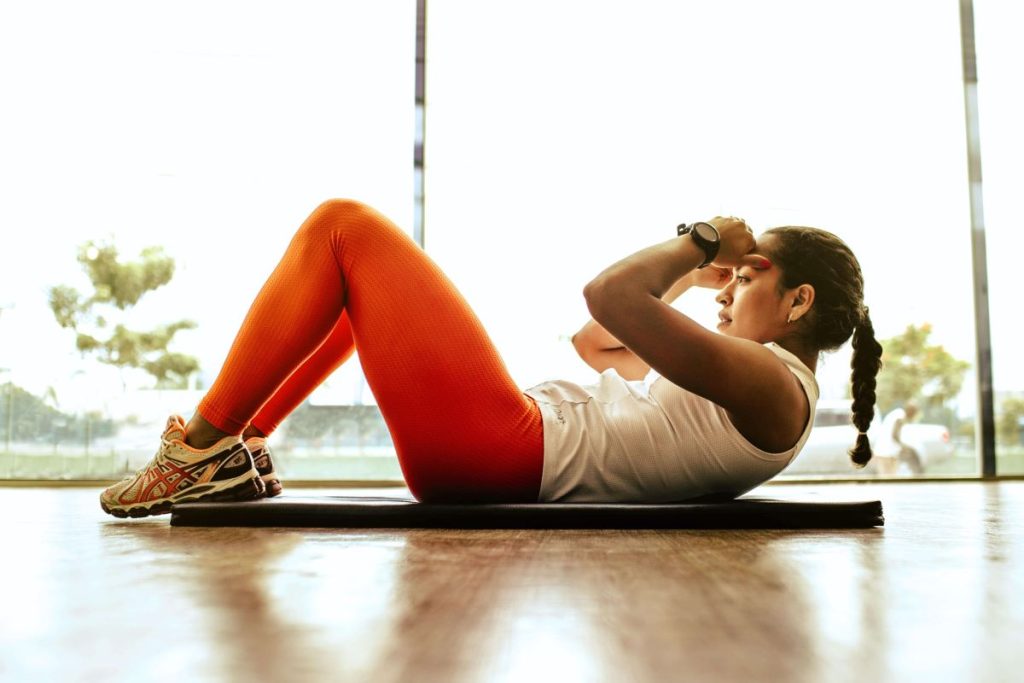 Online Fitness
Often than not, the majority of us had seen a lot of online workout advertisements in which a certain coach or community would host a free workout session via Zoom or Google Meets every weekend. Online workout classes vary from one another and if not most classes have their own specialization which would best segment a person's personal interest. Finding the right online class for your indoor setup will surely help you start your fitness journey.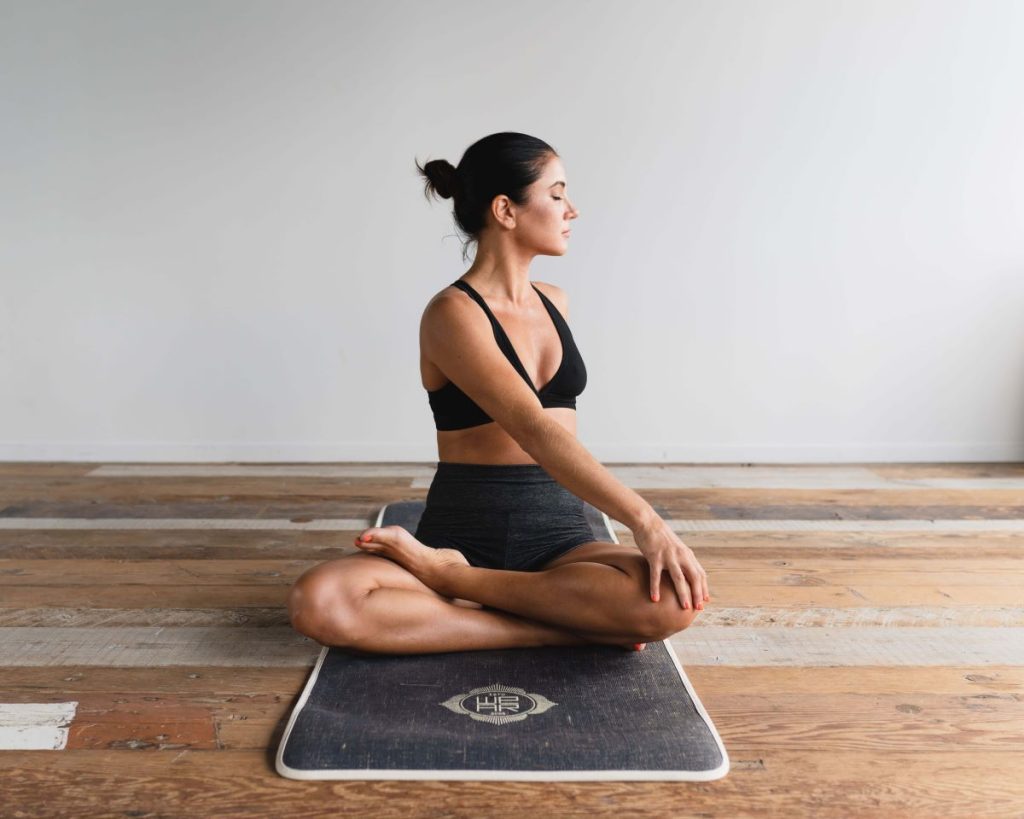 The benefit of online fitness is that it is relatively cheaper compared to subscribing for a gym membership and personal trainer/coach subscription which could be a relatively bigger added expense from your base gym membership subscription. Easy access to looking for an online class or workout of your interest within any time of the day and any time of the week. With the right balance of work and time, you can surely achieve your fitness goals in time in the comfort of your room or unit. Broad offerings of classes and workouts all over the internet are a great option for indoor activities. There is no need to stick to the same instructor in your local studio or the same set of people in your gym. As you explore different classes and workout communities, you will feel the diversity of people, environment, ambiance, and mood of each class you join. Lastly, one of the best reasons to workout indoors especially for online workouts and classes is that you have your own privacy within your room. You have the ability to pace yourself during your online workout as you can turn on and off your camera when you need to take a breather or perhaps go out of your room to take a break and get yourself a cup of water to hydrate yourself in order to catch up with the routines set by the instructor or coach.
Online fitness can really help a person achieve their workout goals and milestones at the comfort of their home. With the right time management and motivation, anyone can surely hop in any class and work their way into a healthier and more successful lifestyle.
Yoga
Yoga is one of the main indoor exercises when someone thinks of indoor workouts. Yoga is an ancient form of body movement that involves physical poses, concentration, and deep breathing in order to promote endurance, calmness, and flexibility in one's body.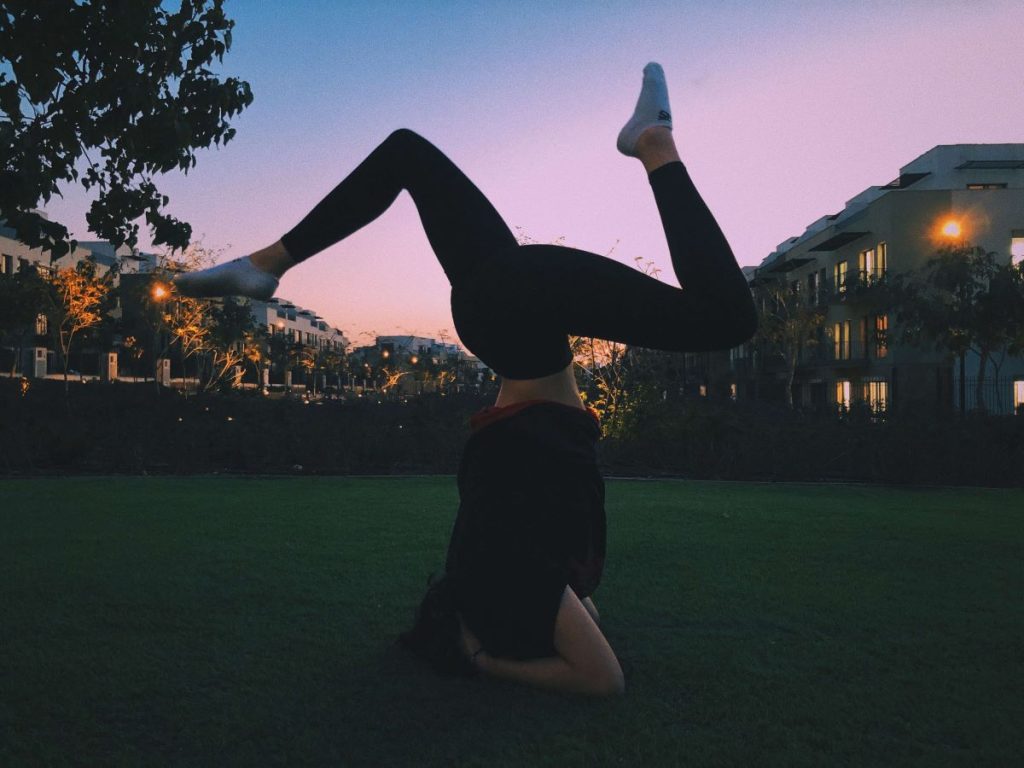 All you need is a little place in your room and a mat in order for you to start your Yoga session. There are different forms and movements in Yoga which can be dated in northern India. According to Hannah Nichols, the writer of the article "How does yoga work?" from Medical News Today. She states that there are six branches of yoga.
The six branches are Hatha Yoga which focuses on physical and mental fortitude to prime the body. Raja Yoga focuses on sheer determination and discipline of the body and mental state. Arma Yoga focuses on creating a path free from negative emotions or tensions. Bhakti Yoga focuses on creating a positive flow of emotions and energy. Jhana Yoga focuses on wisdom and state of mind during yoga. antra yoga: which focuses on the ritual and ceremonial aspects of yoga.
Knowing this quick crash course, Yoga is definitely a truly surreal and euphoric self-journey in improving not only one's state of physique but as well as state of mind, emotions, discipline, and wisdom. Not only thus this activity improves one's health but it also improves one's character in the long run. Yoga is a space-friendly activity that will surely help people boost their health and energy. Depending on your room, enjoying your yoga session within the studio, 1 bedroom, and 2 bedroom inside or space or balcony if given will surely help destress people as well as enjoy the scenery within their condominium housing spaces and community.
Pilates
Pilates is an exercise that can be aerobic or non-aerobic. This form of exercise focuses on concentration and mental focus due to a precise range of motions. Especially in getting the optimal stretch and motion of muscle groups in the human body. Pilate revolves around finding the center point in order to control your body through movement.
Pilates is suitable for anyone, especially for people who're just starting until to those who enjoy the advanced and rigorous type of motions and regimens. You can start with no equipment and the use of only your body weight in order to do some routines and motions. A normal pilates exercise consists of numerous stretches and traction of muscles and joints. Usually a whole regimen or routine would last one to two hours and after that intense workout. A person would definitely feel every twitch and muscle pain. I could say that the feeling of muscle pain does "burn" and rigorously will help tone and develop the muscles of your body. Pilate is the perfect activity for medium to high-intensity workouts and regimens indoors. As it will definitely exhaust your body and mind.
Holistic Fitness
People often ask for the meaning of the word "Holistic fitness"? According to Team FF, Holistic Fitness means "it is a direct approach to maintaining mental, spiritual and physical fitness, incorporating nutrition and mindfulness to achieve an overall sense of wellbeing". While the word "Holistic" in particular means looking at something as a whole and not by part, certain area, or ship. Enhancing and working on your coordination, stability, and full of range of motion one can achieve a holistic workout. One of the main concerns we hear from others as well as experts is that we should also take into account how comfortable and willing a person is in their lifestyle and for their body.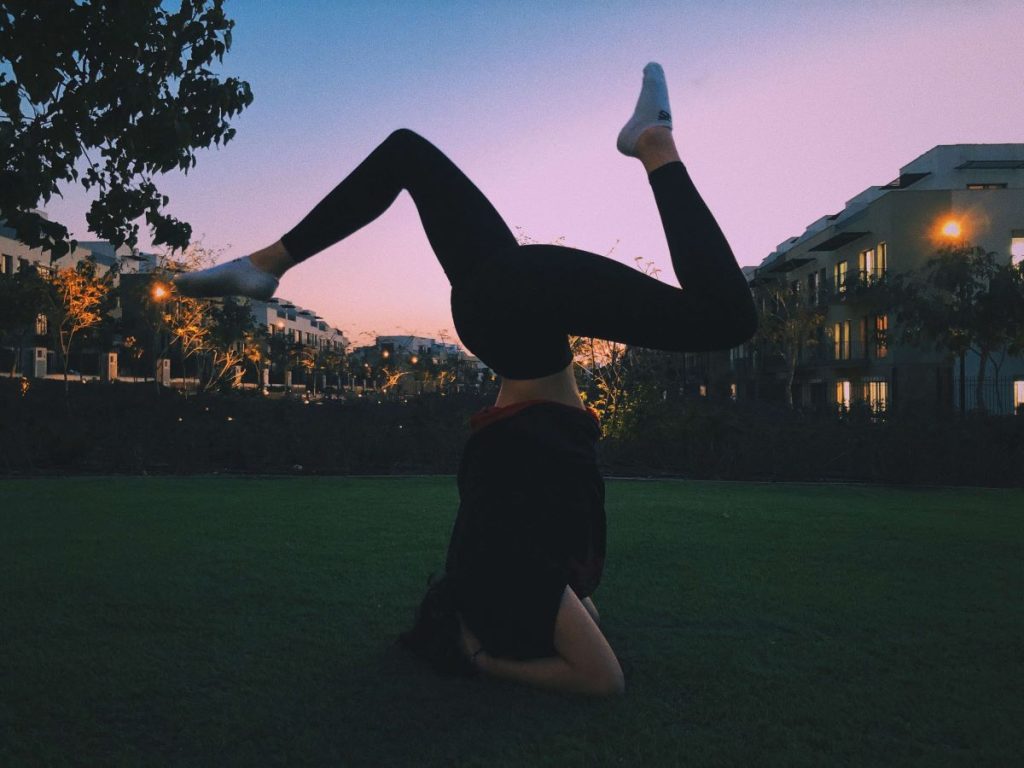 Living indoors will surely demand a certain lifestyle and pattern for your body. Knowing how to properly train and take care of it will surely help your overall body and mind. Not only those living a holistic life will have a healthy body but it will also sharpen one's mind and critical thinking in their day-to-day lives. Knowing how to properly manage and take care of your lifestyle patterns will surely improve one's character and morale.
Holistic Fitness focuses on four main concepts which are performance which focuses on the physical and health which promotes lean muscles and increases productivity and energy levels for the day. Weight loss aims to develop sustainable fat loss, support muscle growth and repair. Weight loss also encourages healthy nutrition and calorie tracking. Muscle development maximizes muscle growth, strength, speed recovery, and regulates hormonal balance. Wellbeing focuses on detoxing, relaxing, regulates toxin and pH balance.
Staying Fit in your condo in Hermosa COHO by Crown Asia
A sprawling and verdantly landscaped condominium village complemented by resort-inspired amenities that give a refreshing ambiance to modern city living.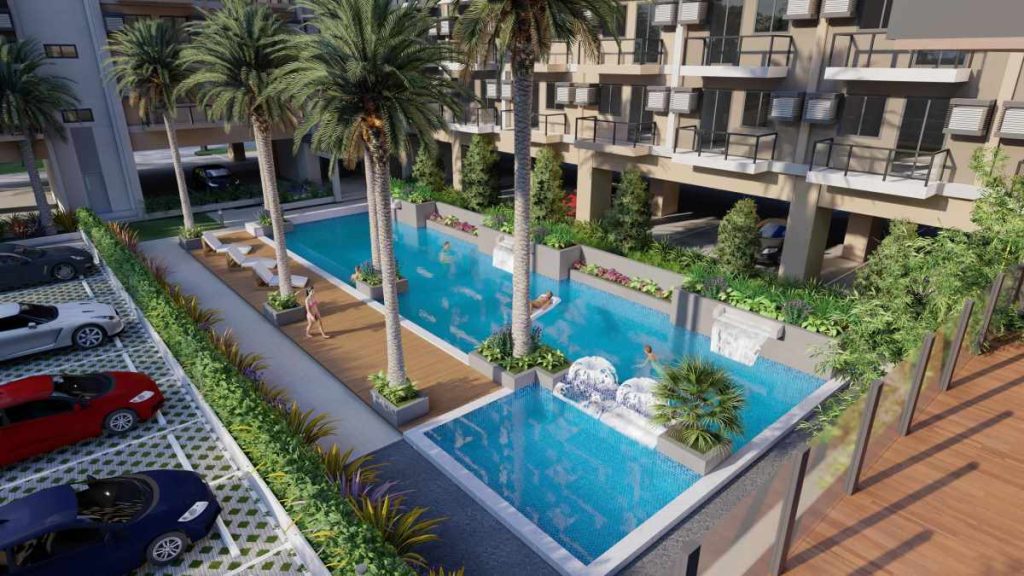 Hermosa COHO is a 2.9-hectare modern and exclusive resort-inspired condominium village rising in the vicinity of the upcoming 100-hectare integrated and master-planned Vista Global South township development rising along C-5 Extension in Las Piñas City, just 15 minutes away to NAIA and The Bay Area.
Related Blog: Things to Do Inside a Crown Asia Home During Rainy Days