Working and studying amidst the pandemic is tough, it can be really draining and scary most of the time. A staycation is staying at home or being cozy in a place while having that vacation feeling of relieving stress. It can be very convenient especially if things are being too much and you just want to disconnect just for a day because it is usually less stressful. A Staycation is one of the few remedies to unwind and just forget everything for a while and live life to the fullest.
Cavite is located at Southern Luzon and is a great place to plan any staycation trips with it being an hour's drive away from Manila's city dwellers or even people from the south who do not want to go further and just want to relax. In helping to know more about the activities and spots, here are some staycation destinations in Cavite near cities like Bacoor and Dasmarinas:
Places in Cavite great for staycations:
Sky Ranch Tagaytay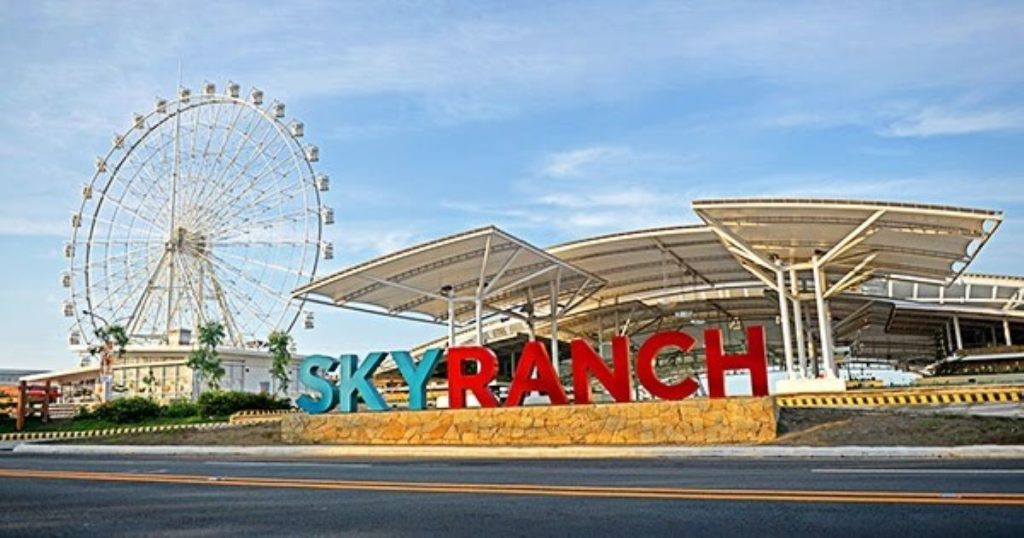 Photo from thephilippines.com
Sky ranch is a popular destination whenever visiting Cavite. Known for its amazing views, during the daytime the Taal Volcano is very visible, and not only that, but it also shows the third largest lake, which is the Lake Taal. It is said that Sky Ranch Tagaytay has one of the tallest Ferris wheels in the Philippines, moreover, it also caters to carnival-like rides which every Filipinos love, a horseback riding course for the family, and of course inexpensive restaurants around it.
The Sky Ranch Tagaytay is open every Monday to Friday, 10 am – 10 pm, and Saturday to Sunday, 8 am – 10 pm. It is located at Tagaytay – Nasugbu Hwy, Kaybagal South, Tagaytay, Cavite
Bulalohan sa Mahogany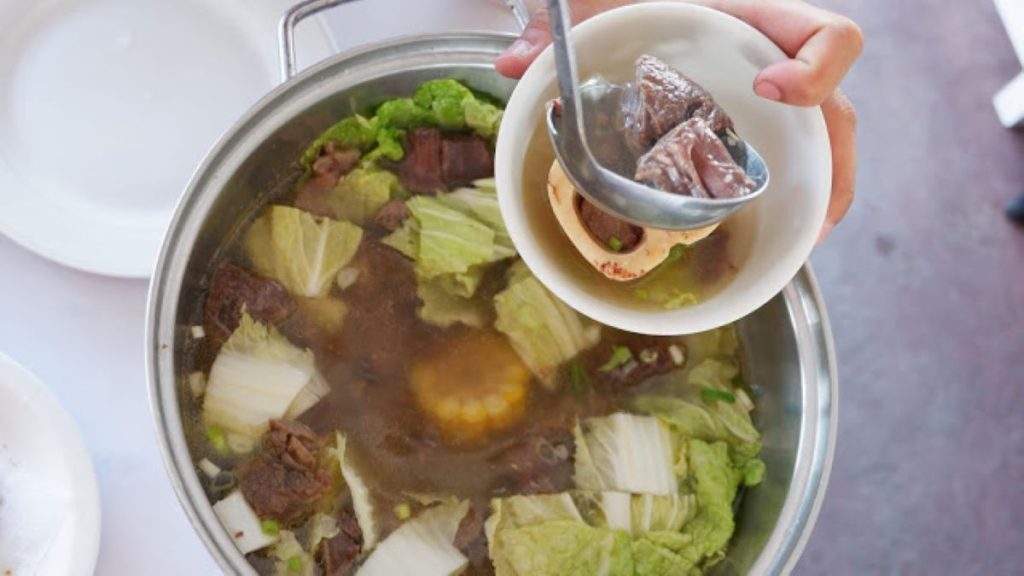 Photo from angelotheexplorer.com
A staycation in the south cannot be complete without having a bowl of bulalo from the Mahogany market. The place serves not only bulalo but also other Filipino dishes that will satisfy the cravings of its customers. Aside from eating a tasteful bowl of Bulalo, this marketplace also sells fruits, vegetables, and even different flowers that may attract different tourists making it one of the must-see tourist spots in Cavite, particularly in Tagaytay.
This marketplace is located at the Mahogany Place Tagaytay and opens at 6:00 am.
People's Park in the Sky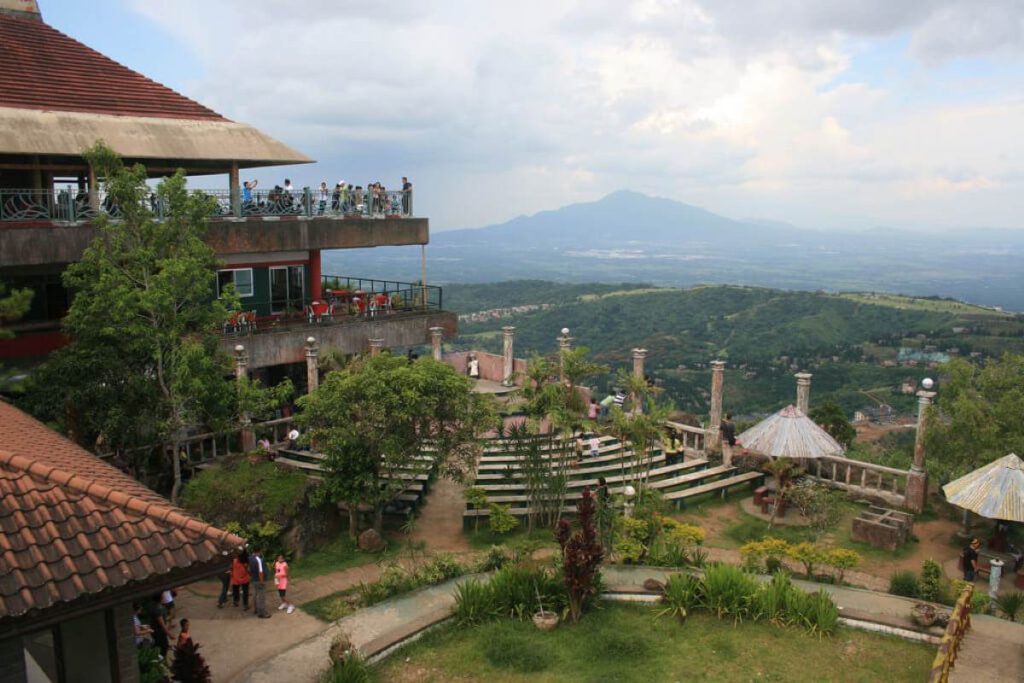 Photo from cavite.gov.ph
The People's Park in the Sky is an incomplete mansion and is commonly known as the Palace in the Sky. This place contains a lot of history and art. It is said that the People's Park in the Sky was built to accommodate former United States president Ronald Regan and his wife, but their visit was canceled. Thus, the place was converted into a park and became the most popular destination in Tagaytay. Even though the park is unfinished, a lot of tourists still gather and visit this place because the park is sitting at the highest point of Cavite. The People's Park in the Sky is located at Tagaytay – Calamba Rd, Tagaytay, Cavite.
Boracay De Cavite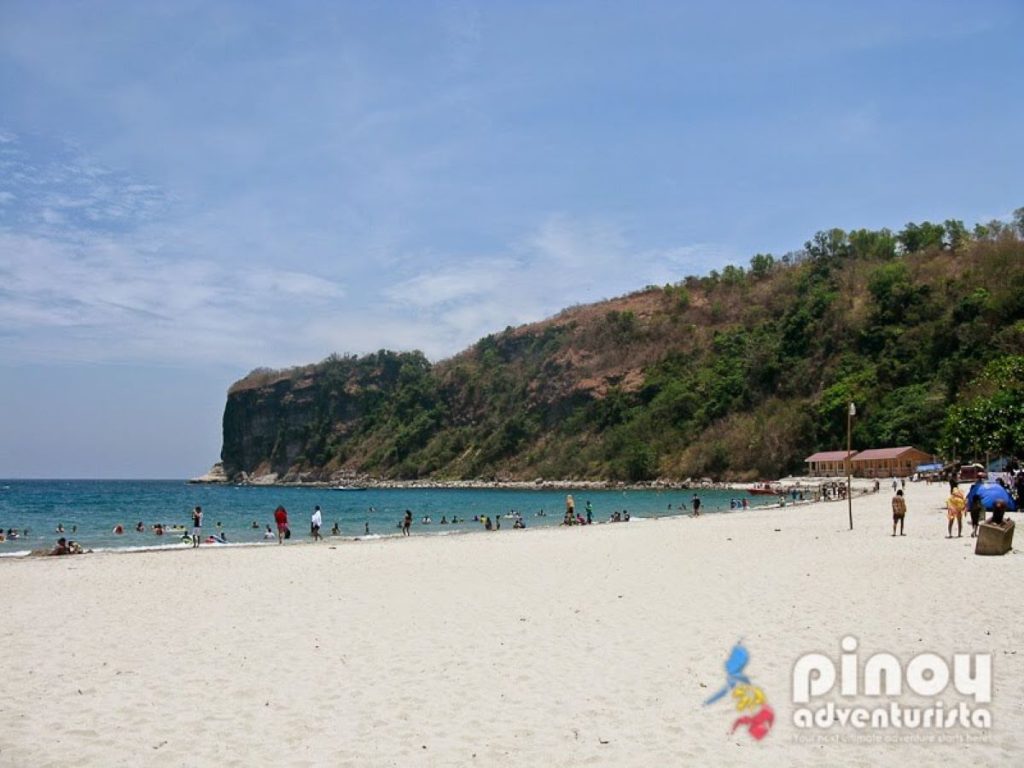 Photo from pinoyadventurista.com
Tagaytay is not the only attraction in Cavite, it also has its very own beach called Boracay de Cavite which also has fine and soft sand just like the original Boracay in Aklan, Visayas. Although the beach's official name is Katungkulan Beach Resort, most locals simply called it the Boracay de Cavite. This pretty beach is located in Ternate, Cavite which is one of the beaches near Manila and can be anyone's quick summer getaway; this is why Boracay de Cavite can be crowded during summer.
Aguinaldo Shrine and Museum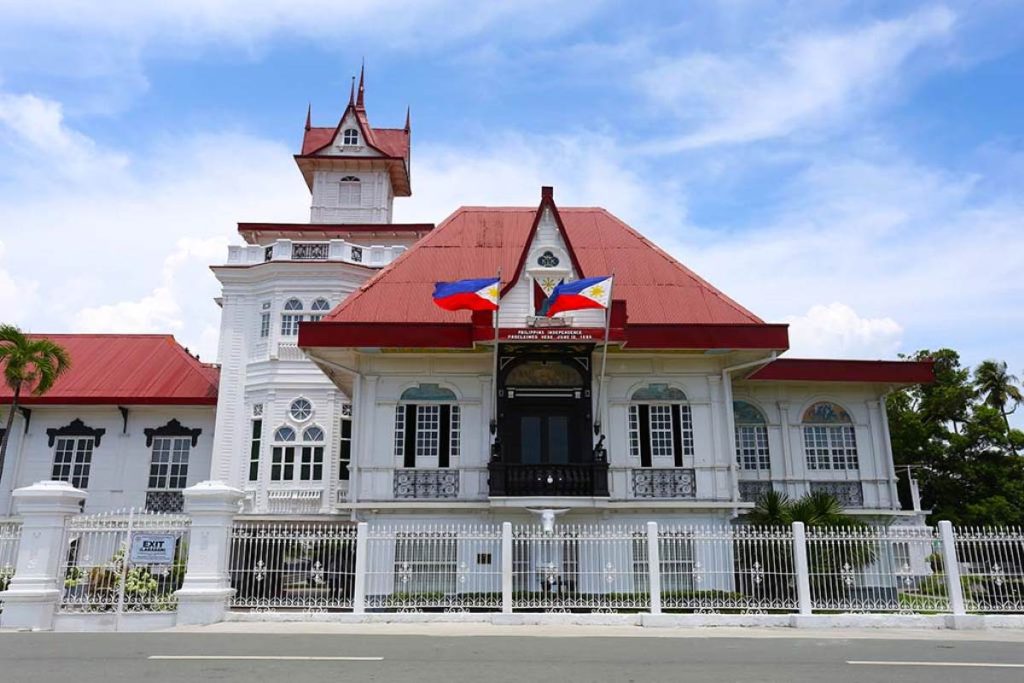 Photo from nhcp.gov.ph
Everyone already knows this but the Aguinaldo Shrine and Museum's history and art is a great way to learn or re-learn how our fellow compatriots fought for the Philippines. This is the place where our first president, Gen. Emilio Aguinaldo, raised the Philippine flag while playing the Marcha National Filipina.
The Aguinaldo Shrine and Museum is open every Tuesday to Sunday from 8:00 am to 4:00 pm and is located at Brgy. Kaingen, Kawit, Cavite, 4104
Corregidor Island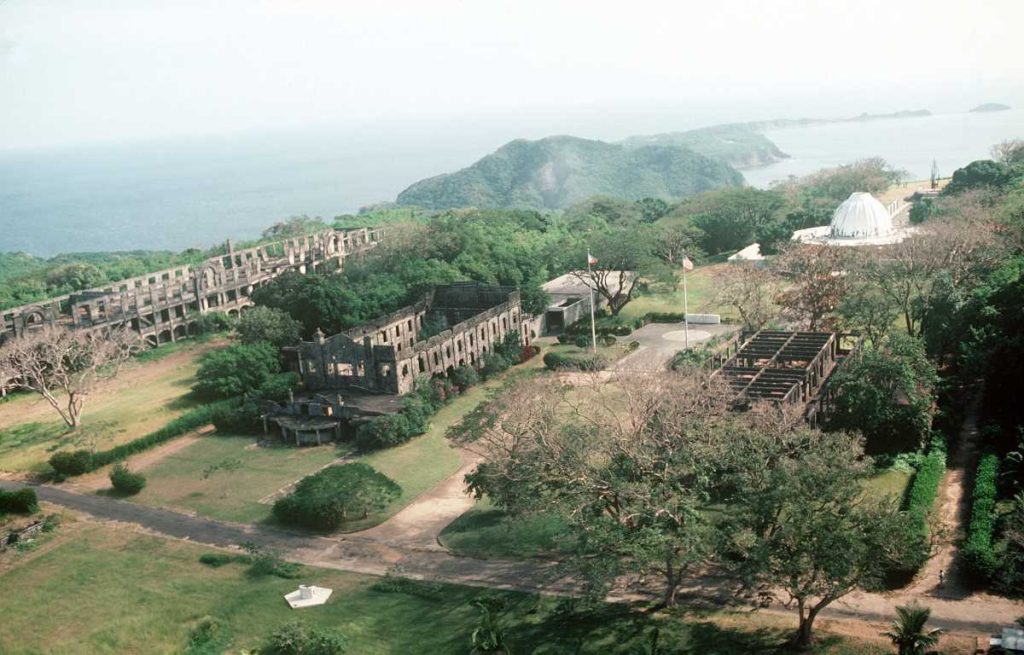 Photo from cavite.gov.ph
Corregidor Island is filled with history as it was a famous World War II battle site and it is the largest among the five islands in defending the entrance of Manila Bay. You can enjoy this by joining a tram tour and learning more about what happened here. During the Japanese war, Gen. Douglas McArthur chose Bataan and Corregidor as his battlefield which is why the famous Gen. Douglas McArthur has a statue here in which he uttered the words "I shall return" That being said, the Corregidor is the last to fall in the hands of the enemy.
The Corregidor Island is located in the south Bataan province, Luzon and it is just a ferry away from Manila making it one of the perfect destinations to look for when connecting to the past.
Adherence to Health Protocol
Each establishment is following health safety protocol in regard to this pandemic, which is why keeping safe and wearing proper safety gear upon visiting these popular destinations are highly advised, be cautious and mindful while making your staycation safe and fun.
Pine Suites Tagaytay by Crown Asia: a condominium property at the center of staycation destinations.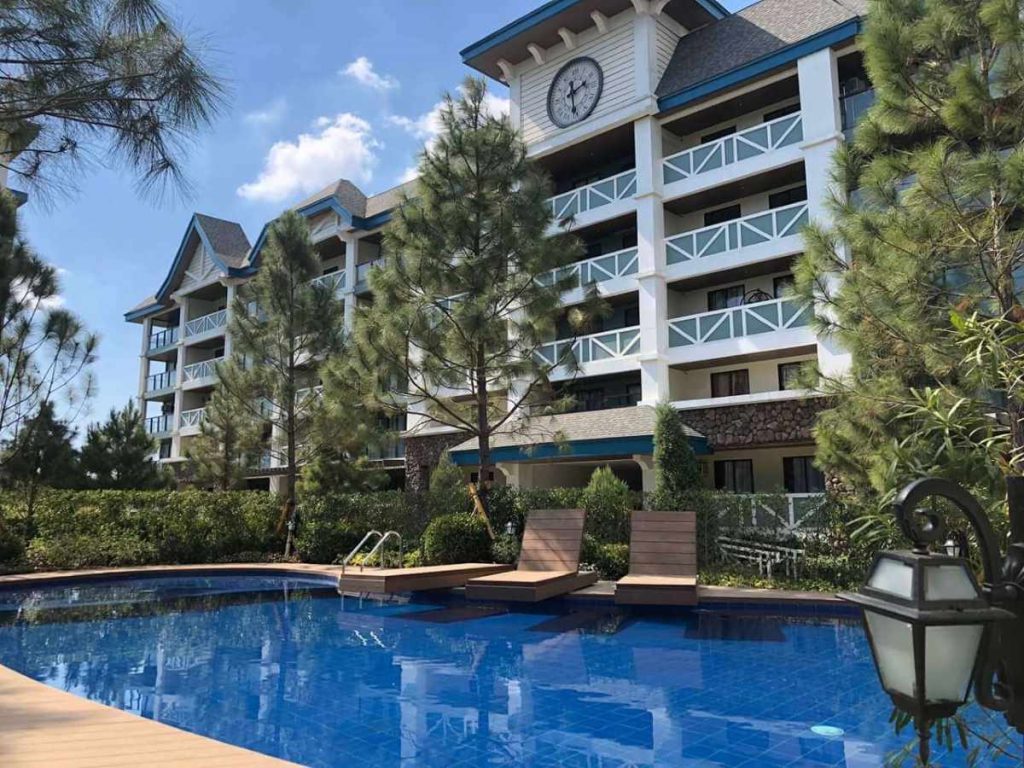 The Pine Suites Tagaytay is a condominium by Crown Asia and it is a Tagaytay Condo for sale, that gives people the benefit of having a home in Tagaytay where they can enjoy the cool breeze. It is deliberately located at the center of each popular destination in Cavite that is very famous to both local and international tourists.
Related Blog: Road-Tripping in Laguna and Cavite: The Best Places to Go