For every family in the Philippines, it is necessary to unwind and bond together by going to places that they will surely enjoy and adore. For this reason, it's formerly in the blood of a Filipino family to go out and have fun, much like any family in the world. Added to that is there are so many places to visit in the Philippines such as resorts, cities, historic places, countryside areas, etc. and the good thing about that is the City of Las Piñas has it all.
The City of Las Piñas is distinguished as one of Metro Manila's fastest-growing communities. Therefore, many locals and even foreigners pay to visit the city. But unfortunately, due to the pandemic, everyone is uncertain to go outside. They are scared to get infected by the virus which is still actually active and burdensome to deal with. However, it does not block how beautiful the City of Las Piñas is. Many people still visit places in the city where they can have a good time and get a charge out of the pandemic. Here are some of the best places to visit in the City of Las Piñas that are safe for a family or a group of friends.
Best places to visit in Las Piñas:
Pacific Coast Resort Residence BF Homes Las Piñas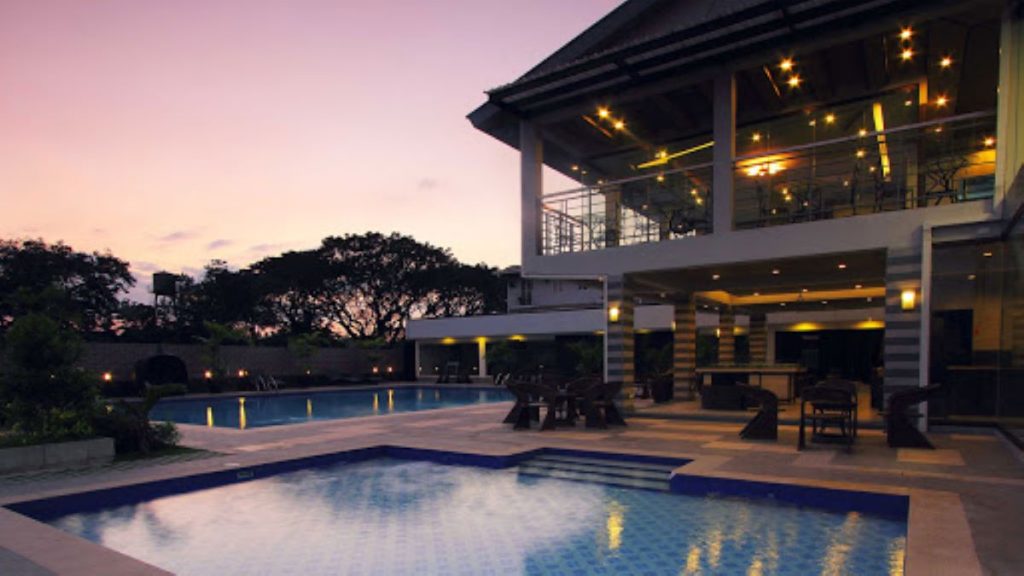 Photo from pacificcoastresidences.net.ph
A resort is a good accommodation place for a group of friends and a bonding place for a family as children are allowed and welcome to stay in the place. In addition, guests don't need to be bothered about the facilities the resort offers as they don't only provide a swimming pool (indoor and outdoor), but they as well provide facilities for the guests to relax such as a garden, badminton court, and a fitness center for those who love to workout. Likewise, it has services and conveniences such as shops like gift or souvenir shops and convenience stores, a smoking area, luggage storage, and even laundry service.
Want to go for a stay-in vacation? Well, this is a considerable place for family and friends who are looking for an accessible and comfortable resort!
Location: 1 Tropical Avenue, corner Montreal St., BF Homes Subdivision, Phase 4, Las Piñas, Manila, Philippines, 1740
Check-in from: 01:00 PM
Check-out until: 11:00 AM
Mary Immaculate Parish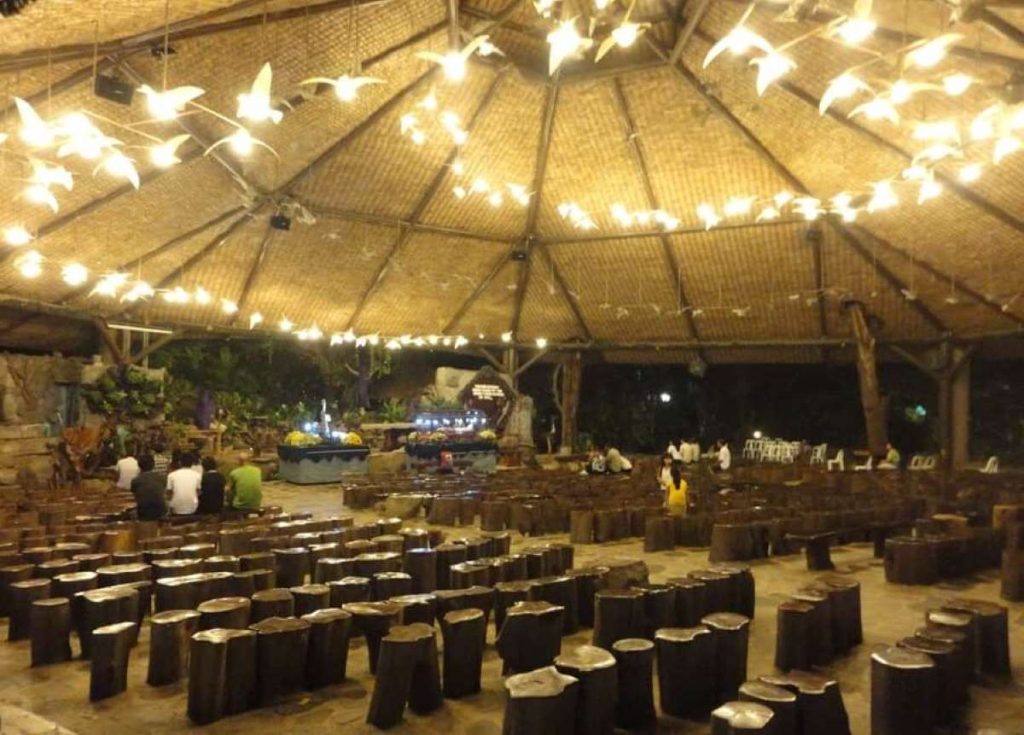 Photo from yellow-pages.ph
Looking for a nature-inspired church? Might as well visit Mary Immaculate Parish.
Some families prefer to visit churches rather than malls, and this place is listed as one of the churches in the City of Las Piñas that is a must to visit. This place is popular considering it is known as a nature church as it stands under a canopy of mango boughs and spreads over a 4,000 square meter of mango orchard beside a flowing creek. The street view is relaxing with thick tropical palms and plants. More than that, the place provides a necessary private section for prayer and meditation.
In addition, there are some attractions near the Mary Immaculate Parish Nature Church that can be visited such as Jamboree Lake, Sunken Garden, Zapote Bridge, etc. The place will certainly be appreciated by the visitors.
Location: Apollo III, Moonwalk Village, Las Pinas, Metro Manila, Philippines
Masses:
Tuesdays to Fridays: 6:00 PM
Saturdays: 6:30 AM and 6:00 PM (Anticipated/Vigil Mass)
Sundays: 8:00 AM, 10:00 AM (Tagalog), 4:00 PM (Tagalog), and 6:00 PM
All masses are now live-streamed on both Facebook and the YouTube Channel of the parish
Las Piñas – Parañaque Critical Habitat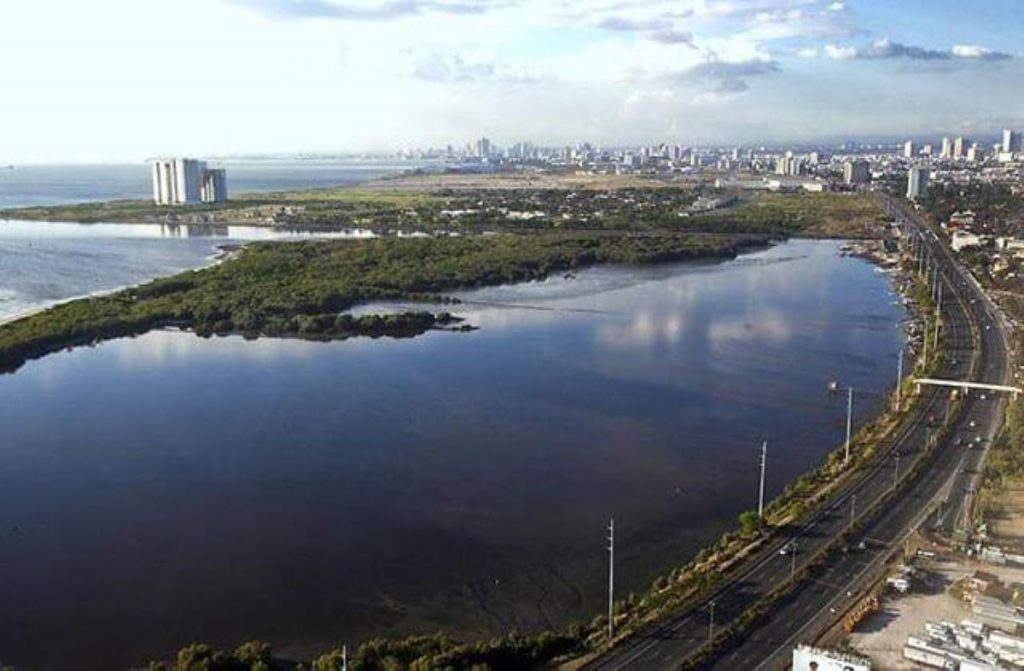 Photo from savingwetlands.com
Tired of the city? Feel a need to think no more of stress even for a little time? Therefore, go out with your family or friends and visit Las Piñas-Parañaque Critical Habitat.
This place will diminish the stress caused by the city. It can be a getaway place given its pleasing scenery in the middle of a city where there's astonishing fresh air! Positively, it will make the person and nature become one. It's a fascinating experience for those people who have an urge for relaxation even for a while as 41 species of birds will be seen hosting around the park, lagoons, mangrove forests, and mudflats. It is a chance to communicate with nature by simply feeling the fresh air and simply staring at the paint-like landscape.
Furthermore, the place is very accessible as it is a protected area at the coasts of the cities of Las Piñas and Parañaque in Metro Manila, and it is near some popular areas in Manila like a subdivision, hotel, and condo in Las Piñas and Parañaque.
Location: Freedom Island Trail (Rail Road), Parañaque, Metro Manila
Evia Lifestyle Center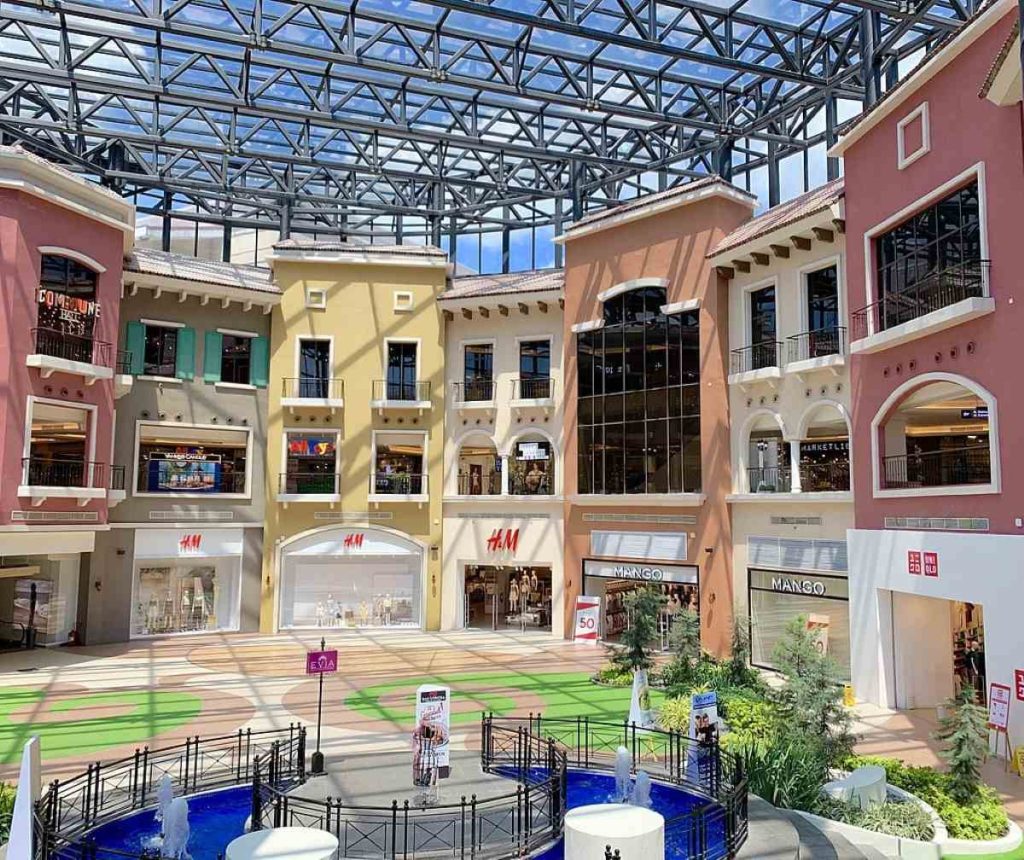 Wandering around a shopping mall that is not too crowded is a great feeling, and Evia Lifestyle Center will provide it.
Opened in 2012 and owned by Vista Land that up until now has great reviews from its customers. A great place for strolling around as the interior design of the mall gives off a better ambiance than a typical shopping mall. It is particularly well-designed with a variety of restaurants, cafes, and other establishments where usually cannot be seen or experienced in other malls. The place is very unique in the way that it maintains a lot of open space and masses that are not very common for a shopping center. Added to that, there is a library good for studying and a group meeting place for businessmen, students, and professionals. Therefore, it is perfect for those living in a hotel area and condo in Las Piñas as it is located in an urban area.
Location: Daang Hari Road, Almanza Dos, Las Piñas, Kalakhang Maynila
Open hours: 10 am – 7 pm
Bamboo Organ Museum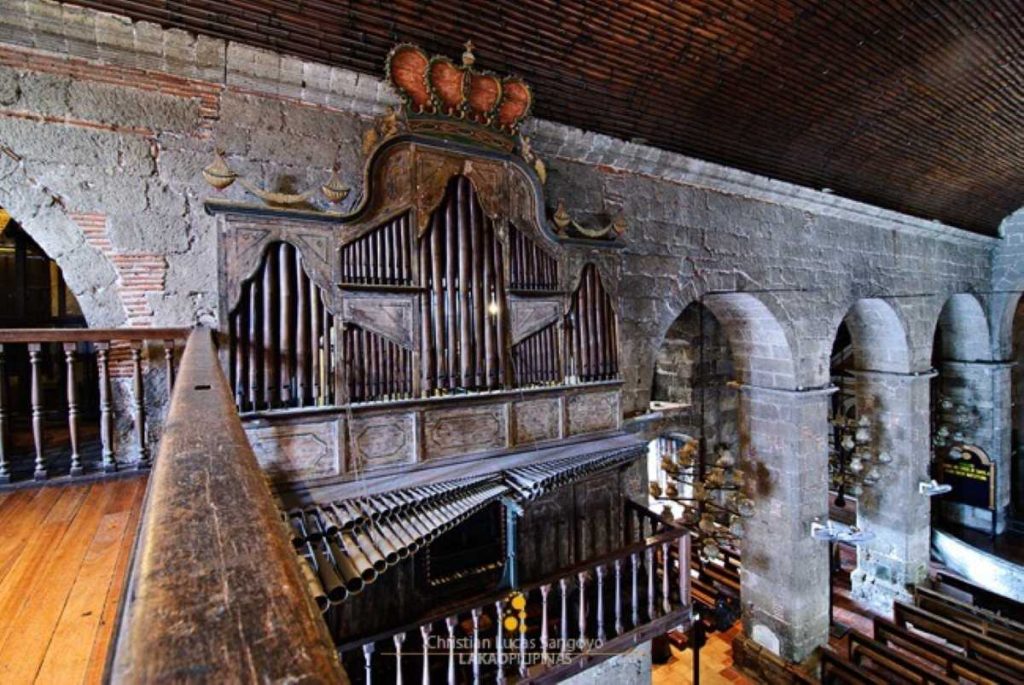 Photo from lakadpilipinas.com
Las Piñas is known for Bamboo Organs and its Bamboo Organ Museum, therefore it's a must to go visit this place. This is very accessible for people in the area around St. Joseph Parish Church. Likewise, it will be worth visiting people from the South because of the history of the place.
A family or group of friends are blessed enough to go there wherein the bamboo organ is being played. It takes the visitors closer to the history of bamboo organs as it is shown everywhere in the place. In addition, the museum is a beautiful church that Las Piñas is very proud of.
Therefore, when visiting a place in Las Piñas, this Church or Museum is highly recommended to take a visit as it contributes to the history of the City.
Eventually, it may be dangerous to go outside, but it will be a fun experience if the family bonds together even for a one-day trip because everyone deserves to go on a vacation. Therefore, if there's a chance, try to visit some places like Las Piñas!
Related Blog: Unveiling Beginnings: Introducing Hermosa Crown Asia