According to studies, eating with others generally improves the taste of food compared to eating it alone. Regardless of our ethnic or linguistic backgrounds, everyone seems to speak the same language when it comes to food. There are so many dishes to put on the table but one of the best stir fry recipes in the world is Pancit, a very famous dish in the Philippines. Those who reside in the Laguna area can surely attest that pancit is one of the dishes they are proud of. There is a house and lot for sale in San Pedro Laguna for those who are planning to live in a strategic location in which everything is truly accessible, such as their famous pancit. The pancit in San Pedro Laguna is not like the usual ones, it is special because people put catsup on it and surprisingly, it balances the flavor and it compliments the ingredients of the dish. It may sound weird for others but it is the crowd's favorite in Laguna.
Since there are a lot of dishes worldwide, there are also other ways on how people prepare and cook it. There are a lot of cooking methods that are very doable in one's household such as steaming, braising, stewing, roasting, frying, and so much more. However, there is a Chinese cooking technique that everyone loves to do, and that is stir fry.
Why is it called stir-fry?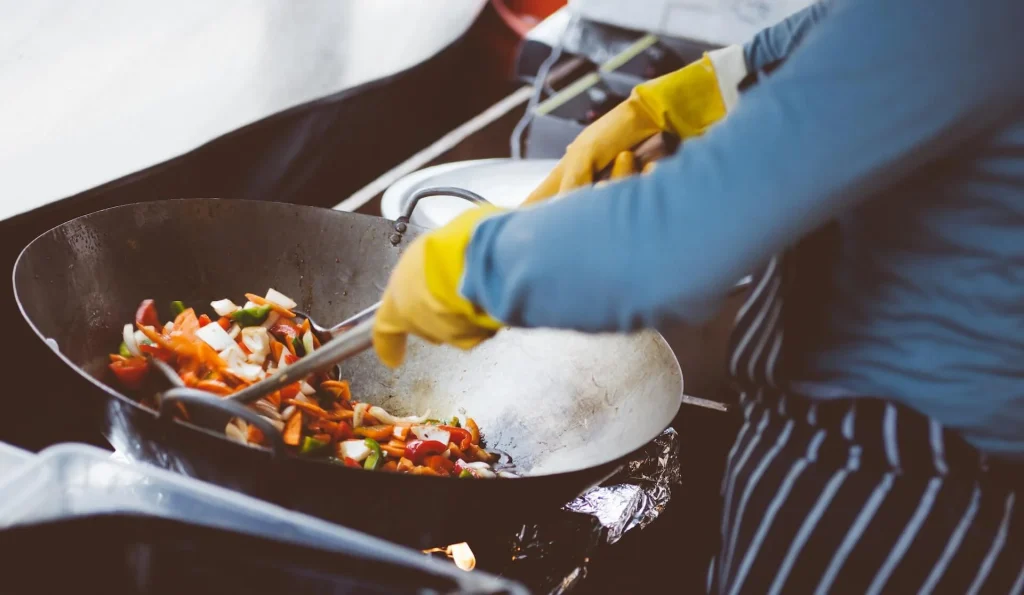 Stir-frying is a Chinese cooking technique that includes cooking food in a wok at high heat. Tossing the ingredients frequently causes the meal to get crispy without becoming scorched. Stir-frying makes tender-crisp vegetables that hold more nutrients than boiling. Furthermore, because stir-frying normally takes just a tiny amount of oil, the cholesterol content is low. People particularly enjoy it for emphasizing veggies, as the cooking process helps them keep their color, crunch, and nutrients.
A simple stir-fry recipe will typically include the following ingredients: rice, noodles (such as udon, chow mein, rice noodles, or pasta), a protein (such as chicken or beef), vegetables (such as broccoli or carrots), aromatics (such as onion and garlic), and an umami-rich sauce. Stir fries are really defined by the way they are prepared.
What are the 3 rules of stir-frying?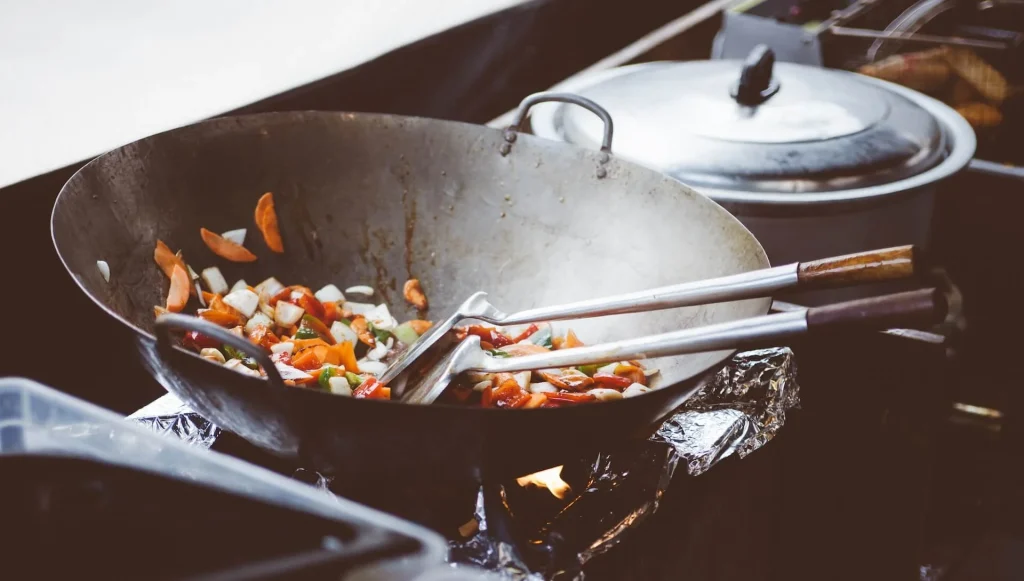 The first is to cook the protein and vegetables individually and then incorporate them once both are cooked thoroughly. The second general rule for stir-frying is to pick one vegetable each stir-fry. Finally, always keep in mind that liquid should only be added after the food has been cooked for a while. That is the secret when doing stir fry recipes.
Pancit, A Huge Part of Filipino Culture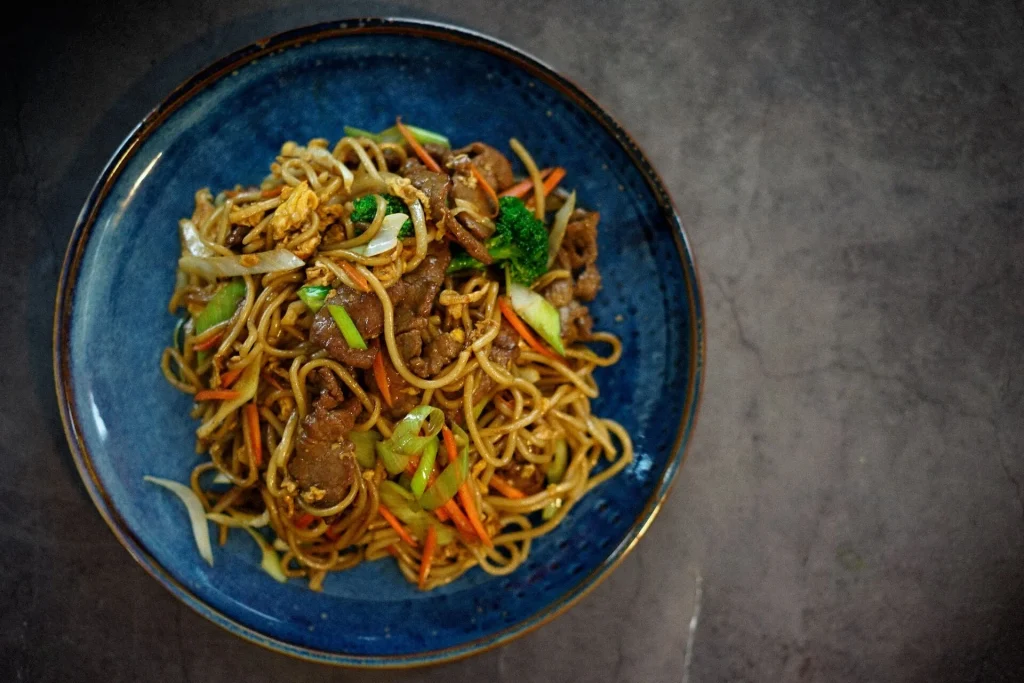 In the Philippines, Pancit is one of the most renowned stir-fry dishes. Pancit is so popular that it has always been a part of Filipino culture. Still, we know that these rice noodles arrived in the Philippines with early Chinese settlers. One of the main reasons the pancit became popular in Filipino cuisine is that the noodles cook faster and more easily than rice. It is so famous in the country that when people start searching through recipes they'll notice that there are dozens of varieties and sorts available.
Pancit is one of many Filipino dishes with extensive historical roots. One of the most important traditions is that when celebrating a loved one's birthday, guests should eat the food. Chinese culture is where this tradition first emerged. In Filipino restaurants, "birthday noodles" are frequently mentioned on the menu. In the Philippines, noodles are a symbol of its long life and good health. Thus, this meal is not just prepared during the birthday celebrations but also other special occasions such as Christmas, New Year's Eve, reunions, or house blessings. For those looking for a new home, there is a house and lot for sale in San Pedro Laguna, homes in this area are reminiscent of those in the American countryside, and the exquisite house designs and surroundings offer residents countless chances to enjoy a wonderful home life. When people reside in this area, pancit can be served and enjoyed while appreciating the beauty of nature.
Different Variations of Pancit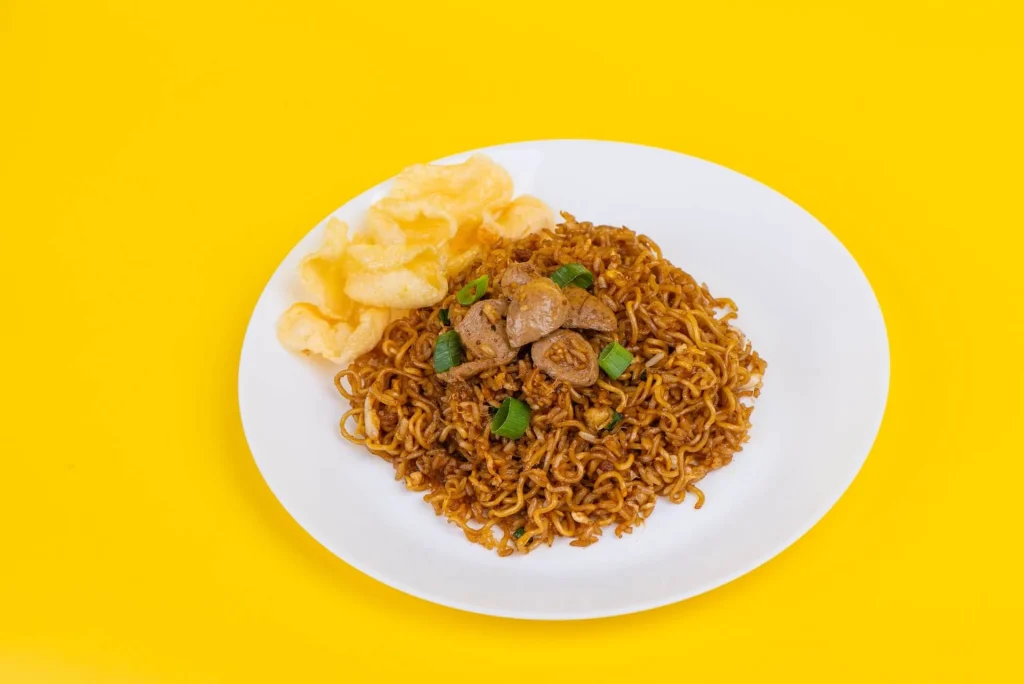 From the moment that people begin looking at pancit recipes, they'll notice that there are a lot of them. This is due to the fact that it is such a diverse dish. They can top these noodles with almost anything, exactly like they would in the United States. All recipes are best cooked in a wok or large pan, prep time is usually around 20 minutes, and total time is usually around an hour. Nonetheless, there are a few forms of pancit that are more popular than others. Pancit bihon and pancit canton are usually prepared with boneless, skinless chicken breast and oyster sauce.
Pancit Bihon
Pancit bihon, also known as pancit guisado or pancit bihon guisado, is a dish of pork, and/or boneless, skinless chicken, as well as vegetables like bell peppers,  onions, green cabbage, celery leaves, carrots, and green beans. Typically, chicken broth, black pepper, garlic, soy sauce, and occasionally oyster sauce are used to make the sauce. The meal is topped with sliced hard-boiled eggs and calamansi halves as a garnish.
Pancit Palabok
From fast food outlets to your neighborhood karinderya, pancit palabok is available everywhere. What makes it stand out? This dish's distinctive orange color is a result of the thick sauce, which contains shrimp. It is typically made with delicate, translucent rice noodles, hard-boiled eggs, scallions, shrimp, fish flakes, pork pieces, and a generous helping of crushed chicharon crumbs.
Pancit Bato
Pancit Bato, a Bicolano dish from the municipality of Bato, Camarines Sur, is quite similar to pancit canton. It offers thicker, often sun-dried noodles with a smokier flavor. Noodles are boiled before being stir-fried with garlic and onions. Similar to pancit canton, it has salt-and-pepper-seasoned shrimp, carrots, bok choy, and snap peas as garnishes.
Pancit Maciang
Their specialty, which had its start in the late 1950s, has won the hearts and appetites of the public. Due to its distinctive flavor, it has earned the nickname "San Pedro's Pride," and locals and visitors alike can't get enough of it. An over-easy fried egg and ketchup were added to it in order to distinguish it from other pancit. That's not all, though. They also provide chicken proven, which elevates the pancit to a particular status. Those who love to experience the tradition and lifestyle in Laguna, there is a house and lot for sale in San Pedro Laguna that will also capture the hearts of the people.
The classic Filipino cuisine known as pancit was created using noodles, which originated from China. It is common to see certain well-known Filipino delicacies on a fiesta table in the neighborhood.
People can learn more about one another and the society they live in by examining various cuisine traditions and practices. One can have a better understanding of the values and beliefs of other cultures by knowing about their eating practices and traditions. Embracing diverse cuisine traditions fosters a more open and tolerant society that appreciates the richness of each other.
Related Blog: 15 Unique Filipino Dishes Travelers Must Try at Least Once