If you are planning to go to the Philippines then it's essential that you know what to eat when you visit. You don't want to be unfamiliar with Filipino food and you want to try something new or different from your everyday meals. This is where this blog comes in and gives tips on 15 unique Filipino dishes that travelers must try at least once.
Here Are the Top Fifteen Filipino Food That Every Traveler Should Try Out:
Taba ng Talangka
Crab Paste Crab shore fat is used to make crab paste, often referred to as "taba ng talangka" or "aligue" locally. It is a well-known Philippine treat. The item is suitable for use as a seasoning, meat salad dressing, pasta sauce, and other things. You might be unsure about how to use a jar of taba ng talangka if you recently bought one or received one as a gift. Try the paste by preparing it with a few straightforward seafood, rice, and pasta meals.
Pancit Palabok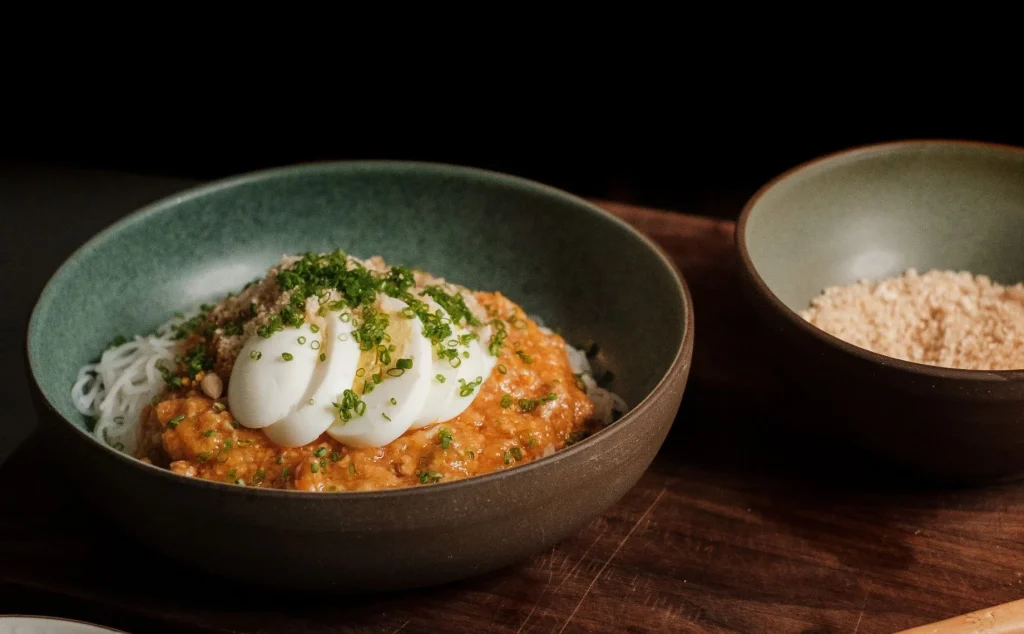 Pancit Palabok also known as Pancit Luglug or Pancit Malabon (understand the subtle differences! ), is a rice noodle dish from the Philippines with a thick pork and shrimp sauce that is comparable to a ragu. Every Filipino enjoys this traditional dish, which is topped with smoked salmon, eggs, and crumbled chicharron.
Fish Tinola
The Filipino soup dish, Fish Tinola, is made with ginger, fish (fillet or otherwise), papaya or chayote wedges, malunggay, and/or hot pepper leaves. It is best enjoyed when it is chilly and rainy outside.
Kamaro
The exotic Kamaro, also known as "kuliglig" by locals and made with delicious mole crickets, is one of the more well-known Kapampangan dishes. Of course, the preparation is what puts this recipe in a league of its own.
Additionally, there are inventive ways to prepare it. One would be to remove the legs and wings while boiling the body in vinegar and garlic. These are then cooked in oil with chopped onions and tomatoes until they are brown and ready to eat.
Betute
The Kapampangan, who are renowned for the skillfulness of their food, eventually learned about the culinary qualities of the frog. As a result, recipes were created employing local ingredients. One of these is the pun on "butete," "betute." The word for tadpole in Kapampangan is the latter. Contrarily, "betute" is a dressed frog that has been filled with a minced frog or pig and various finely chopped seasonings.
Sinugno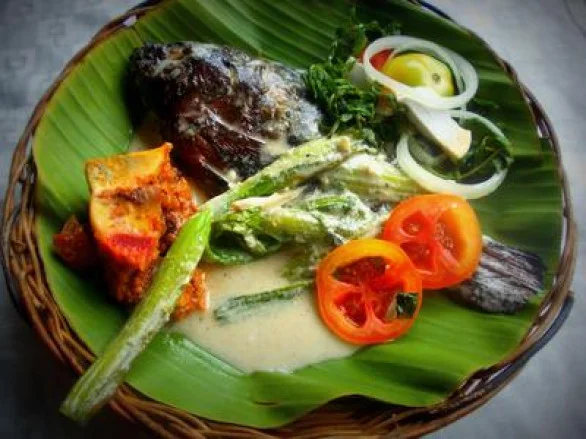 photo from worldfood.guide
In the province of Quezon, south of Manila, using coconut milk in cooking is typical. Sinugno is basically fish from freshwater that is grilled before being cooked in coconut milk and chiles.
Filipino fish dishes like sinugno are delicious and healthful. The coconut milk's smoothness is countered by the smoky flavor of the grilled fish. To give it a little spice, you may add chili flakes or bird's eye chili, which will make it much better to serve with steaming hot rice.
Rellenong Alimasag
Crab meat is mixed together and then deep-fried with palm oil for a fuller flavor in a dish called rellenong alimasag. Because of the abundance of excellent crabmeat in this meal and because there is no longer any need to crack open a crab shell, it surely ups the thrill a level.
Fish Kinilaw
It is the preparation, not the food itself, that is important. It originated in the Visayan region and was named after the term kilaw, which means undercooked or raw. Instead of using heat to "cook," the meat, which is typically a fish, is cured in vinegar.
To increase its acidity, add more acidifying ingredients like calamansi, kamias, tamarind, or green mangoes. Black pepper, onions, ginger, and chili peppers are also used to finish the dish.
Kuhol sa Gata
Using apple snails, coconut milk, leafy vegetables, onion, garlic, ginger, siling haba chilies, bagoong alamang, salt, and pepper, ginataang kuhol is a traditional Filipino dish. Labuyo chilis are frequently included for a variant that is hotter.
Sinanglay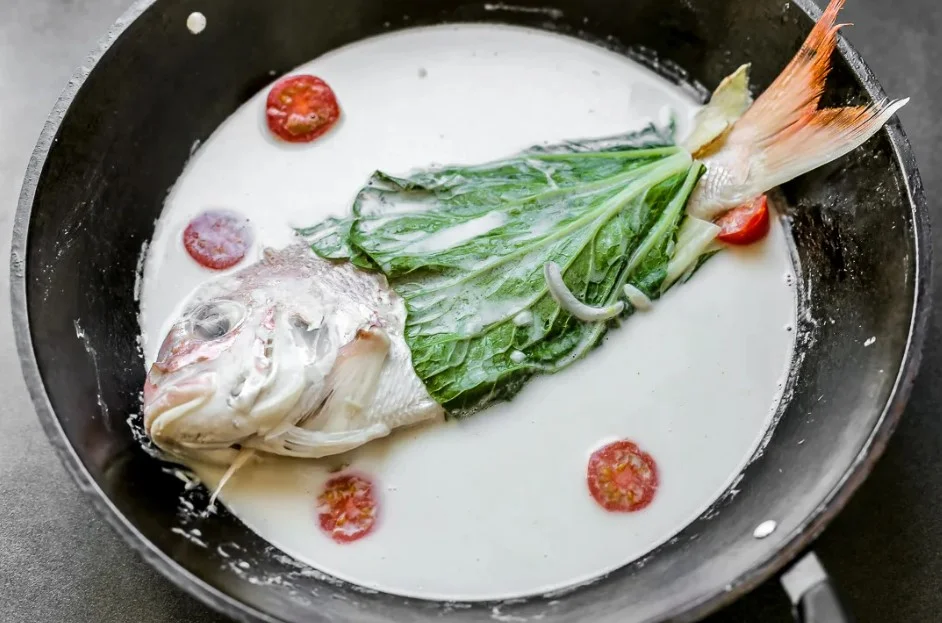 photo from angsarap.net
A traditional Filipino meal called sinanglay is made of packed fish wrapped in pandan or lemongrass leaves and served in a hot coconut milk sauce. It is a particular variety of ginataan that is native to the Bicol region.
Empanada de Kaliskis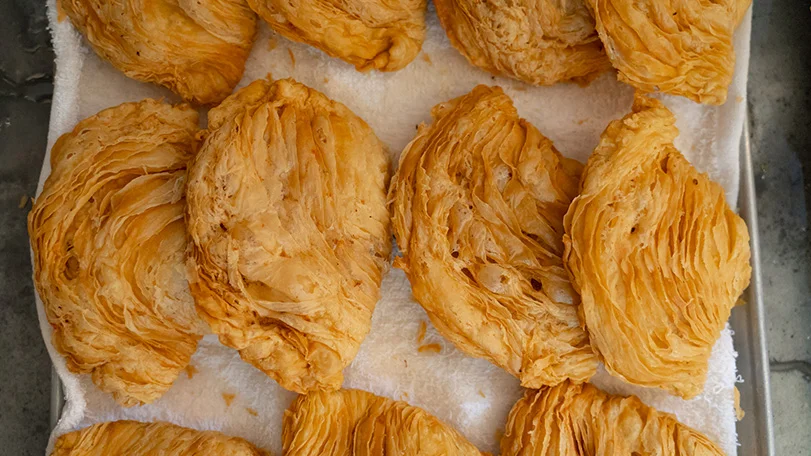 photo from yummy.ph
With a golden-brown crust that resembles fish scales, hence the name "kaliskis," the Empanada de Kaliskis is regarded as a well-liked, distinctive pastry. You can locate a location where a family's untold recipe for this delectable treat is still kept alive past the quaint Barasoain church and close to the pink Our Lady of Immaculate Conception Minor Basilica church. The recipe is 198 years old and counting and has been used since 1820!
Tinolang Tugac
You're not used to seeing frogs' legs like this. Tinolang Tugac is a delicacy you'll find in the region of Pampanga if your stomach ever takes you there, even though you're probably not used to eating frogs at all. Frog is now regarded as a rare treat in some areas of the Philippines after being frequently utilized as a protein when chicken, beer, or other meats were hard to get by. In the rice dish known as lelut tugac, a dozen fresh frogs are sautéed in a clay pot and added to a fragrant rice mixture. Tinola, a soup made with ginger and papaya, is another dish that frequently contains frogs.
Dinuguan at Puto
Most Filipinos regard dinuguan and puto to be a nice supper pairing. This is a reference to steamed rice cakes and hog blood stew. The onions and garlic are sautéed with the pork. Pork blood, vinegar, and water are then added, and the mixture is heated until it is nicely thick.
Pinangat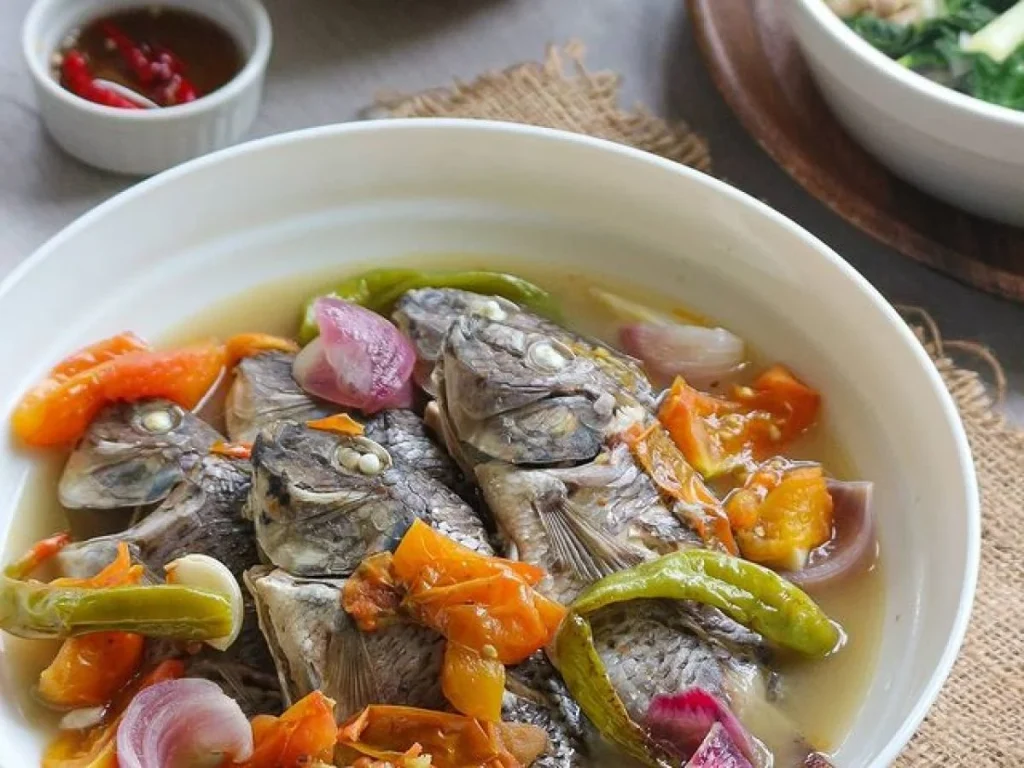 photo from lutongpinoyrecipe.com
A Filipino meal called laing is made with shredded or whole taro leaves and meat or seafood that have been cooked in thick coconut milk with labuyo chili, lemongrass, garlic, shallots, ginger, and shrimp paste as seasonings. It comes from the Bicol region and is simply referred to as pinangat.
Binakol
Filipino chicken soup called binakol, also spelled binakoe, is made with grated coconut, green papaya, leafy vegetables, garlic, onion, ginger, lemongrass, and patis. It is created with chicken that has been cooked in coconut water. Chilis can also be used to season it. Additionally, you can prepare binakol with different types of meat or seafood.
But that's not all that the Philippines has to offer. Listed below are some special mentions of all-time favorite Filipino food:
Adobo – adobo has many variations of cooking, depending on the region, the province, or even depending on the family's secret recipe. It could be cooked with pork belly or chicken. Others add coconut milk or pineapples. But one thing is for certain, soy sauce is present in any variation of the recipe
Sinigang – another Filipino favorite and with different variations of cooking as well. It could have pork, chicken, and bangus. And some add tamarind (sampalok) for a more authentic taste.
Deep Fried Pork Belly – not exactly unique but it is also a Filipino favorite, paired with garlic fried rice, or with kare-kare — another Filipino cuisine worth mentioning.
Oftentimes, restaurants in the Philippines are limited to a few local dishes and a handful of foreign choices. But there are a lot more to choose from if you're willing to venture beyond. Venture into the neighborhoods and towns to find these dishes, but remember that authenticity is often sacrificed for practicality in some cases. Regardless, you'll be able to enjoy some new and exciting flavors from the heartland of the Philippines.
Find yourself at home, and a home in the Philippines. Ponticelli is offering RFOs, Pre-selling units, and Lot Only properties. If you are thinking about retiring in the Philippines or trying to find yourself a great House and Lot For Sale in Cavite with your Filipino family, look no further than Ponticelli. This Italian-inspired community is surrounded by all the necessary establishments that will make your retirement a breeze. Drop by the Sales Office for any inquiries about this prime community.
Related Blogs: Best Filipino Comfort Foods to Try for the Rainy Season