Now that we have exited September, arguably the most stressful month we had this year, perhaps it is time for us to live a little by enjoying this even colder month of October over beer. If ever you feel having a good drink or two is bad to look at during these hectic days of work (we did tell you that the Ber months is the busiest quarter of the year), no need to fret and look conscious: there is a thing called Oktoberfest, and no it is not really related to Halloween. So no need to wait for your subdivisions along Daang Hari to be filled with the Halloween haunt. Is Oktoberfest related to beer? A 100 percent yes.
What You Need to Know About the Oktoberfest Celebration
Substantially, Oktoberfest actually originates in Germany. A popular German beer festival in which many other countries have followed suit, the annual October event is known for its yummy traditional German food (if you have not tried German food, perhaps this is a good excuse to bring some of their delicacies and dishes in your subdivisions along Daang Hari), festival in the streets and parks, and, of course, an overall grand opportunity to have a nice time with your family and friends over beer.
Festive Filipinos are to the point we would always make different occasions just for us to have an excuse to go party, it is only natural for the Philippines to adopt this trending culture of having an Oktoberfest every second Ber month.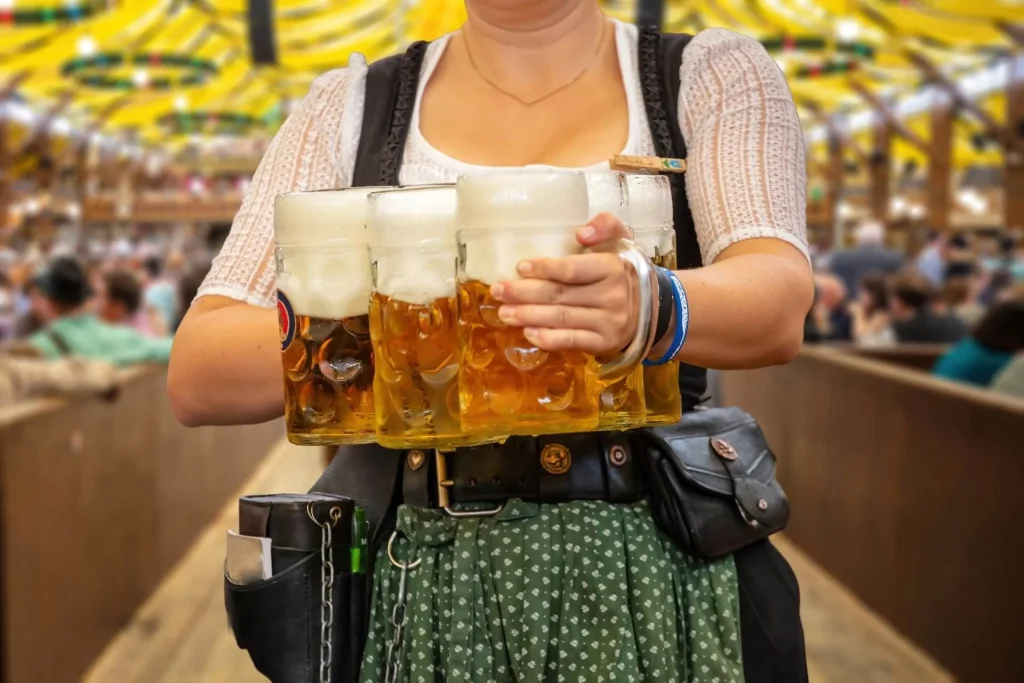 Oktoberfest of the Philippines
How did this international phenomenon reach our borders? Well, the Bavarian tradition of having Oktoberfest in the Philippines was actually introduced by no other than arguably the mother of the Philippines' well-loved beers, San Miguel Brewery. Indeed, it is no surprise since this beer company is one of the largest and oldest ones in our country. Though anyone in the Philippines can totally take part in the Philippines, the most vibrant and active Oktoberfest celebrations are in Cebu, Manila, and other major cities. Of course, the location of the event may influence the overall style and scale of the festival. Even when traditionally in Munich, Germany, the festival runs from late September to early October, the Oktoberfest in the Philippines runs up til the last weekend of the month. Indeed, we should compete for the most festive people on Earth. To boot, there is no excuse for you not to join in the fun since the event is one month long.
If ever you want to make new friends, events like these will surely lead you to people who know how to have a good time! Occasions like this gather around the best and friendliest of people so be sure to mingle!
If ever you are worried about your safety, be assured that you will be in safe hands even during your drunkest self. It is a must for any event organizer, especially for Oktoberfest, and has first-aid stations, and security personnel. If ever your child plans on going, fret not because we are sure things will go smoothly all the while them having fun.
Aside from that, what else can one expect when attending an Oktoberfest in an area? Well, lots of things. Catering to different likes and interests of people, event organizers host games, contests, dance numbers, and of course, good music through live performances by both local and international artists. Sometimes, there would be a parade even. Throughout the evening (or day if that is your thing), people are very much welcome to dance, sing, and mingle with other attendees over the good music, German food, and, of course, beer.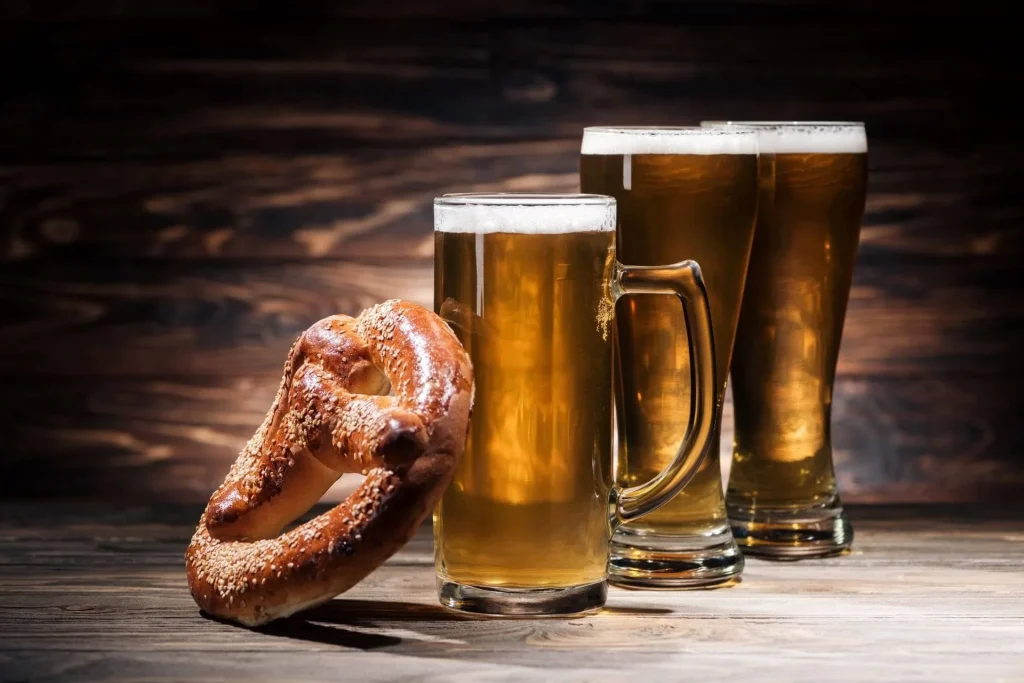 What Food to Expect at the Oktoberfest
Speaking of German food, what is the exact food one ought to look forward to when going to an Oktoberfest event? You and your family will definitely want to bring home to your subdivision along Daang Hari Road a big platter of sausages, pretzels, and schnitzels. What now? You may ask. Well, we are glad you did because, aside from the beer and the wonderful time that comes along with it, this foreign dish may be the highlight of your Oktoberfest experience!
Schnitzel is a popular German dish of breaded and fried meat, typically made from thin slices of meat such as veal, pork, chicken, or beef. The meat is usually pounded thin, coated in flour, beaten eggs, and breadcrumbs, and then fried until it's golden brown and crispy. We do not know about you but already sounds delicious. Additionally, schnitzel is served usually with side dishes like potato salad, vegetables, and (if you want to throw in some junk food) french fries.
Talking about beer, though, most of the time during Oktoberfests, numerous tents showcasing different kinds of beer are present. So make sure you have a sober friend to drive you back home because you do not want to miss out on all of the international good drinks!
Where to Spot an Oktoberfest
Running along your subdivisions along Daang Hari, there are numerous Oktoberfest just near your area. Perhaps try typing in #Oktoberfest2023 and the algorithm will most likely show what is the raving beer event for this month that you and your friends can try out.
Typically, though, you really have to ready up your wallet because such events require ticket purchasing in order for you to go inside the festival. Rest assured, more often than not, the spending is worth it. These days having fun is already a luxury. Additionally, when getting a door pass, you already have free food and drinks, if not vouchers for specific booths and areas inside the Oktoberfest!
But here is a protip because we already know what might be the best deal for you: ever head of Evia?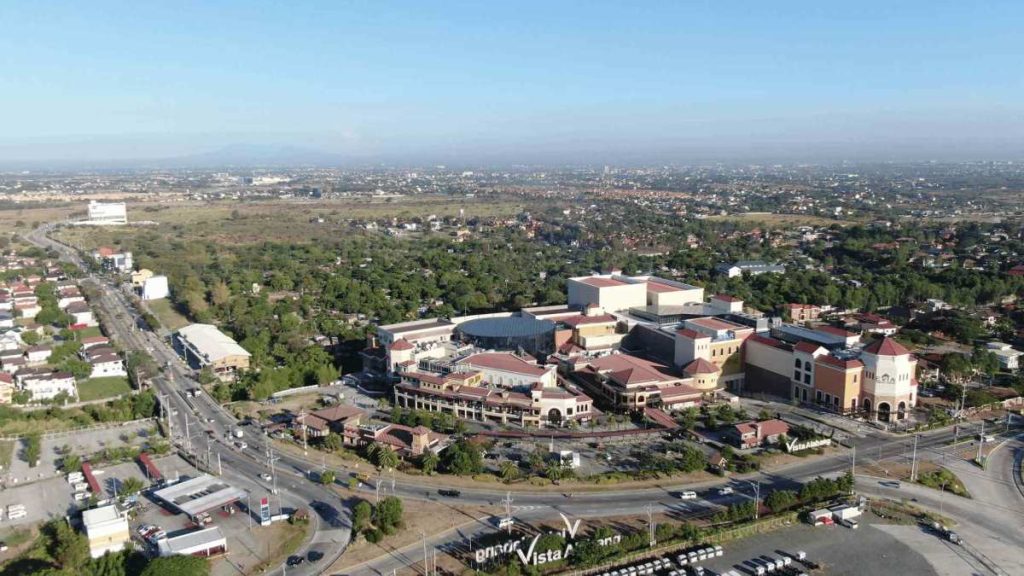 Have Your Oktoberfest in Evia!
Just wiggles away from your home in the South, Evia Lifestyle Center will bring your best Oktoberfest yet this October 6 and 7 – may it be with your family or your friends.
Have a legendary taste of German free-flowing beer for only 1,499! With this, not only can you get access to all that Evia's Oktoberfest has in store for you, but you can also choose to get a sausage platter (very German) or our all-time favorite, unli wings.
The slots are limited so be sure to get your tickets as soon as possible through this link! https://bit.ly/EviaOctoberfest2023
We cannot wait to dance with you there!
Read more: A Father's Day Treat: The Best Beer and Wine Stores Out There