We are all aware that Father's Day is fast approaching, and there is still a lot of time to brainstorm ways to make this once-in-a-year occasion memorable. Mother's Day has just passed, and now we're set on looking out for ideas for a successful Father's Day treat for our amazing parents.
Fathers serve not only as guardians but also as friends, instructors, supporters, and role models—all at the same time. Hence, this time of the year is the most perfect time to express your love and thanks for the person who served as your rock and guide.
Celebrating our love of Dads and all the happiness and stability they bring into the family does not need to be avant-garde. The important thing for Father's Day is that he gets to spend quality time with his favorite people, his family.
So, do you want to make your father feel like a king on this day? Hence, when preparing for a celebration, pick a gift that you know he will certainly love: a fine beer or an exquisite wine-tasting experience! Unknown to many, there are lots of beer and wine stores out there to try and explore! To give you an in-depth review of where to get your Father's day gift, below are some of the best beer and wine stores that will surely offer exactly what you need.
Top 12 Best Beer and Wine Stores in the Philippines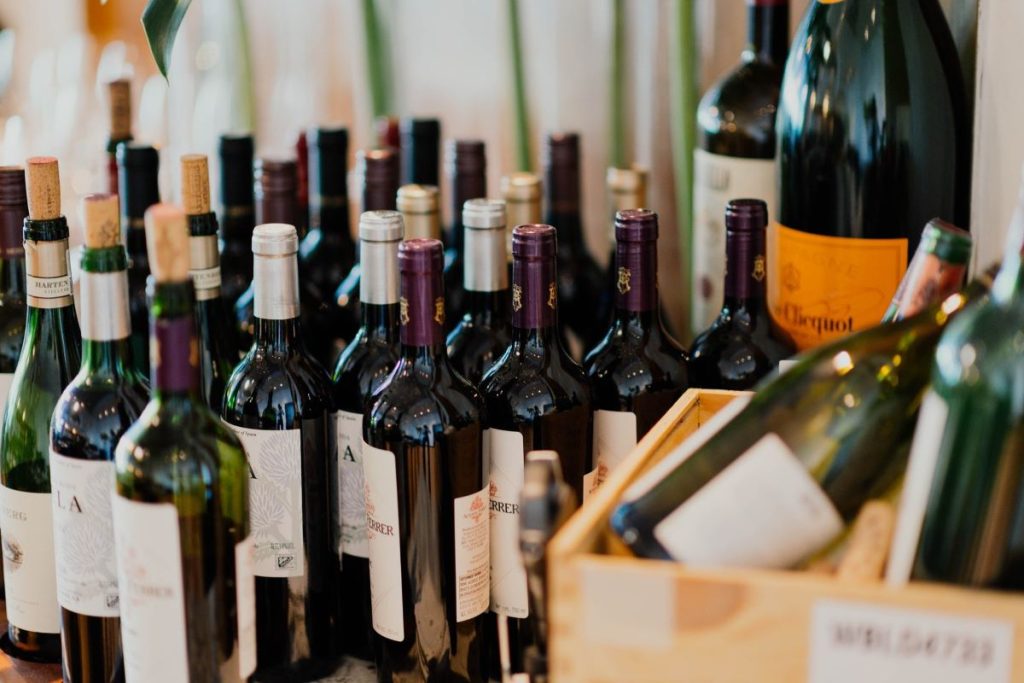 Manila Wine
Manila Win is the Philippines' most popular online wine retailer. They have over a thousand references for the most exquisite deals and offer the widest selection of wines, champagnes, whiskies, rums, and other spirits. They have a wide range of rare, limited-edition, and premium items, and we are always on the lookout for more. Manila Wine delivers nationwide, with free delivery in some cities in Metro Manila.
Winery.ph
According to Winery.ph, the primary goal is to give you the highest quality wine in the Philippines at the most affordable price. If you are planning to go all-out on Father's day, then Winery.ph's award-winning wines are the perfect pick for you. From meticulous choosing and obtaining premium products, the company takes pride in providing the best quality wine available in the market as of date. The majority of their wines spend more time in the cellar than other wine handlers since the company recognizes that not everyone has access to one, hence they focus on wines that are ready to enjoy now. They don't keep wine for sale if it's past its prime. You have the right to expect a wonderful bottle as a consumer.
Wine Depot
Wine Depot offers a collection of wine, spirits, and cocktail mixes including Merlot varietals, Bordeaux, and Burgundy bottles, as well as Cabernet Sauvignon and Pinot Noir. On their digital shelves (as offered on their website), they also have spirits from Spain, Italy, and Australia. They also have craft and foreign lagers and ales, as well as Australian gin, in addition to wine. The selection at Wine Depot is enormous, catering to a wide range of tastes and budgets. So, if you are into a really classy Father's day treat, Wine Depot has what you need.
The Booze Shop
The Booze Store is a one-stop shop for all types of alcoholic beverages to get this Father's Day. The excellent part is that beverages offered by The Booze Shop are usually cheaper, especially if you buy in bulk. Beers, spirits, wines, and single malt whiskies are all split into divisions in their gallery. Are you in search of a good beer? They offer a wide range of languages, including German, Belgian, English, and even those that are unique to the area. Their best-selling vodka also comes in a variety of flavors, while the wine comes in a bewildering array of options. Whiskey can also be found here.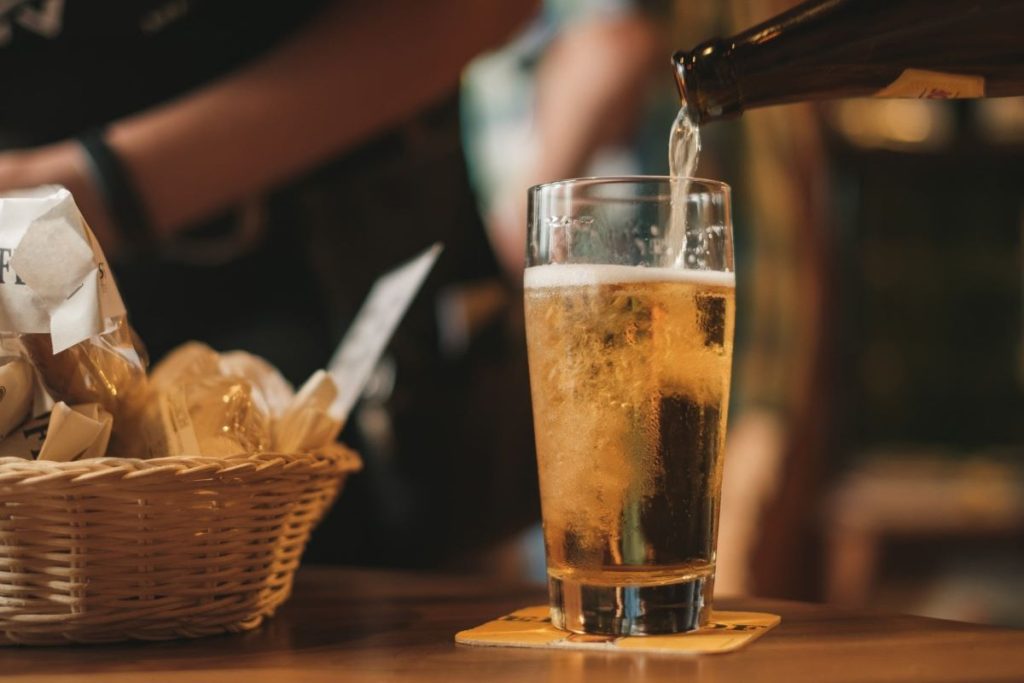 The Perfect Pint
Founded by the Tempongko brothers in 2014, the Perfect Pint: Craft Beer + Fine Food gives customers a top-of-the-line craft beer drinking and dining experience. With the pair's initiative to try something new, the Philippines' first-ever craft beer brewery was founded. In their collection, you can mix your own taste of ale—from IPAs, Pale Ales, Lagers, and Wheats to Stouts and Porters, there's that one unique craft for everyone. According to The Perfect Pint, they have about 20 original selections in rotation as of today. Each one possesses a distinct characteristic from the others, but they all accurately reflect the local craft beer scene. Their first-ever brewpub can be found at The Perfect Pint Alabang. This indicates that the beer served in this location is directly from the brewery on the building's second floor. The pair opened up Alabang Brewpub to tend to customers in the South.
Nipa Brew
There's a whole world of flavor waiting for you to uncover at Nipa Brew, and you'll never know what's in store unless you step outside of your comfort zone. The company encourages customers to forget about the mundane. So, if you're looking for a revolutionary modern brew, Nipa Brew is the best place to get your Father's day gift from. Try something new and join Nipa Brew on a craft beer adventure!
Boozy
Boozy.ph is owned and operated by BoozyLife Inc., a liquor delivery service that offers your favorite brands at liquor store prices. Located at Uptown Bonifacio, Taguig, you can browse through a gallery of unique liquors and pick just what you prefer.
Liquor PH
The most unique thing that sets Liquor PH apart as one of the Philippines' largest online alcohol distributors is their extensive whisky selection, which includes everything from well-known brands to rare varietals. It comes as no surprise that their catalog offers one of the widest selections of whisky available elsewhere in the Philippines, as it was founded by two incredibly devoted whisky fans, it has the greatest collection of American Whiskey in the Philippines. If you have distinct, exquisite taste, then Liquor PH should be your go-to place this Father's Day.
The Philippine Craft Kings
The PCK (Philippine Craft Kings) delivers you the freshest beers from the greatest brewers in the Philippines. Founded in 2013, The PCK delved into the Philippine beer landscape with just one brand and has since expanded to over 20 breweries. Their goal is to broaden every Filipino's palate by diversifying the beer scene. The beers they offer are proudly created in the Philippines by dedicated Filipinos. To offer you a range of meticulously crafted beers, they form and develop recipes that produce high-quality liquors. So, step outside the box and explore the great world of craft beers!
A Wine Company PH
AWC Philippines is a local importer and distributor in the Philippines that represents the world's most well-known, family-owned wineries from the world's major wine regions. Their wines are delivered to our temperature-controlled storage facility in Manila, Philippines, directly from the wineries. From the vineyard to the Philippines, their handling technique is managed by the goal of savoring the wine as it would be in its own land. Indulging in fresh and carefully stored wine with AWC Philippines.
Manila Premiere Wines
If you reside in the metro and are looking for Father's day gift ideas, Manila Premiere Wines is located in Makati City, Metro Manila. The company upholds its reputation as the first online wine merchant in Manila, they specialize in sophisticated wine offers and continue to deliver liquor that caters to every palate. Its goal is to find the largest selection of fine wines all over the world, across all price ranges, and offer them to end-customers with uncompromised quality and service.
Golden Chateau Cellar
Golden Chateau Cellar sells imported liquors and accessories both wholesale and retail. If you are in need of a more personal approach to your Father's day treat, Golden Chateau Cellar offers customized liquor bottles perfected for the sole purpose of bringing happiness to its receiver. Should you choose GCC, there's not an effort wasted in your Father's day surprise.
Being a father is never easy, but we all know how gratifying and fulfilling it can get. We see that not everyone has someone to call "father" in their lives; nonetheless, the term "fatherhood" is defined not just in the traditional sense. There are others who have the honor of serving as a godfather or "father-figure" to children who have lost their biological father. There are moms who bravely raise their children alone. So, to take pride in everything our strong and loving guardians do, here are 5 key things to do this Father's day.
Preparing for Father's Day: 5 Key Things to Do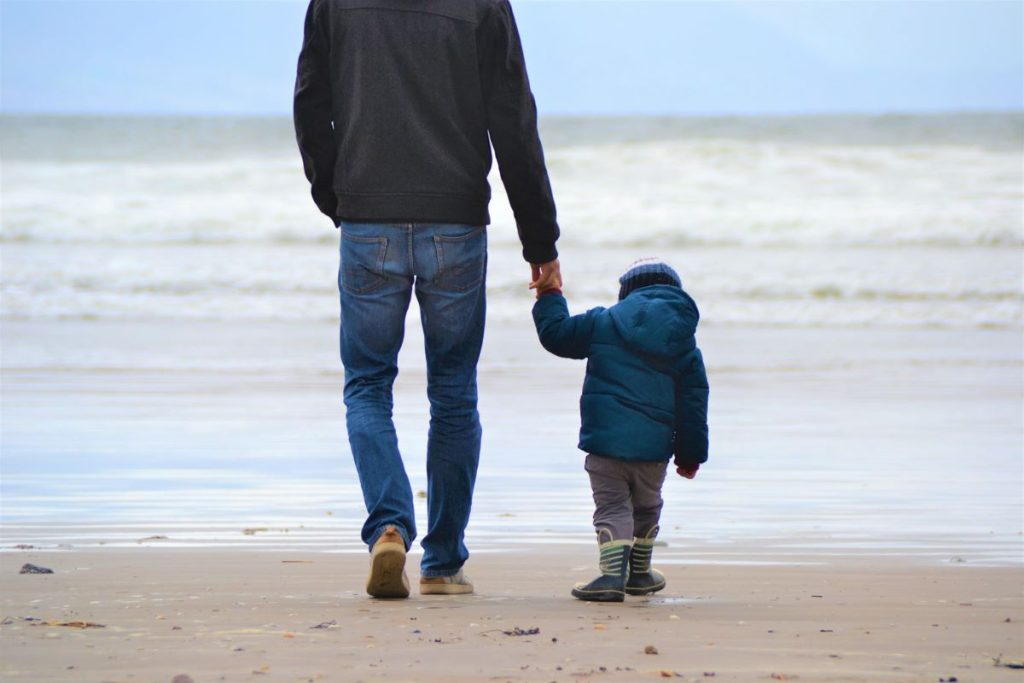 1. Gather your family members – physically and virtually.
Celebrations call for family gatherings. However, since we are still under the threat of the pandemic, physical gatherings are still limited. So, plan Father's day by preparing a platform for you and your far-off relatives or loved ones to get connected in. If you are all in the same home, make sure you tell your family to allot time for the celebration.
2. Prepare all your gifts.
Make this year the best Father's day yet by giving your dads the best gift he could ever think of. Create a list of thoughtful—and practical—gifts to make him happy. Dads deserve the best after everything they do and teach us. Gather all your gifts in one place, and be sure to take lots of photos so you have something to look back on!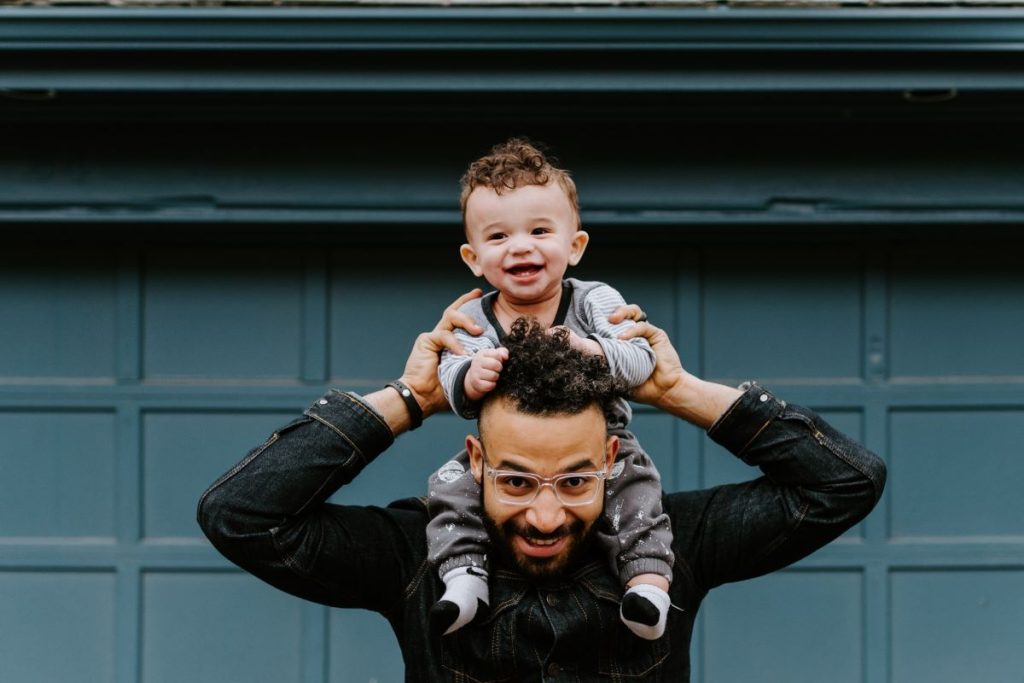 3. Prepare an appreciation speech.
We are all grateful to our fathers for always being there for us during our difficult moments, and we should constantly express our gratitude to them. Words can always assist us in expressing our genuine emotions. Hence, this Father's Day, express how appreciative you are and let others do the same. Not all have the chance to speak their emotions out loud, so let this day be that key that will drive you into thanking your father. This is, in fact, the greatest Father's Day gift one could ever think of.
4. Open gifts together.
Sit together and open all Father's Day gifts together. If you have your family all together on this special day, gather around one place and take turns in giving your unique gifts. Whether it be a simple celebration or an extravagant one, being together in this one intimate moment is a memory you will forever be thankful for.
5. Dine and enjoy the special day!
While dining, asking your father to tell you stories about his life is one way to brighten up the mood. Let him tell you tales of his childhood as well as the highlights of his life. This is also a chance to ask for life and practical advice and wisdom. Not only will he love to tell you, but he will feel special and loved. Further, you might get to see a new side or learn something about your dad that you never knew before.
Fatherhood: Building a Family in a Loving Home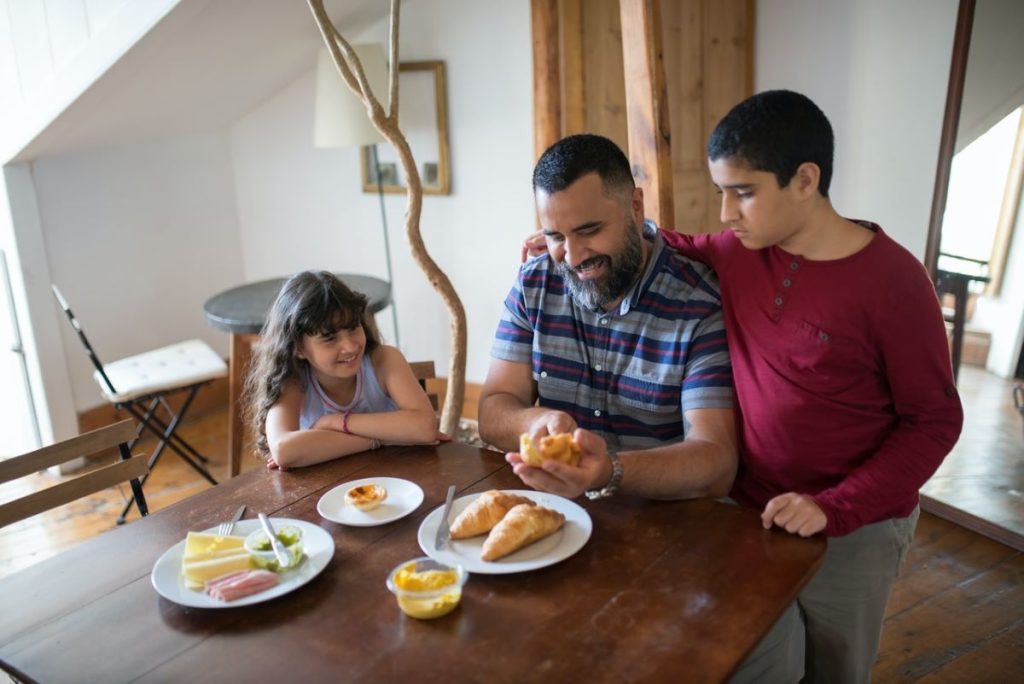 We adore Dads for their dedication and patience in raising their own families. If you are an aspiring father yourself, your topmost priority should be how to build a home you can call your own. In this case, we are specifically inclined to help.
Whether you are looking for a house for sale Sta. Rosa, Laguna, or just a general house and lot for sale in the south, we are here to help. Our best house for sale in Laguna has all the basics you need to live a premium-quality life. Introducing, a residential community that provides luxurious, thematic living while guaranteeing the safety and security of your family. Valenza offers the romantic, vibrant vibe of Italy. Sophisticated and secure, this community is the ideal place to build a family of your own.
Here's an advanced Father's day treat for you: we've created a portfolio of our handpicked selection and meticulous creations of house and lot for sale in this portfolio. If you are on the lookout for houses for sale in the Philippines, here is an infographic we made just for you. Should queries arise, our team of seasoned agents is available to help. Feel free to reach out; we are happy to be of service!
Related Blog: Featured Specialty Grocer: Santis Delicatessen