And just like that, 5 months have already passed this year, 2022. Time to turn another page in the calendar because the month of May is finally here. There are a lot of exciting events that people should look forward to, like numerous celebrations that people did not happen to celebrate in the past years. For the past two years, Filipinos did not have the chance to gather around and simply celebrate whatever occasion it may be due to the strict quarantine protocols. However, things are slowly getting back to normal in which people are now allowed to join and watch various celebrations and cultural traditions like festivals but of course with compliance to safety guidelines.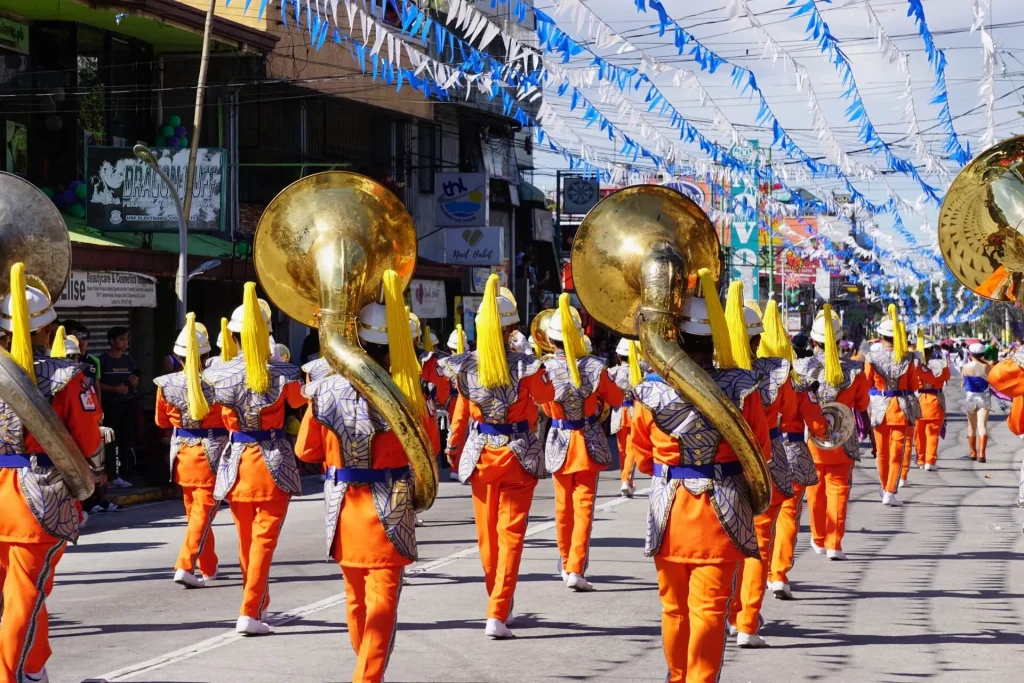 Festivals are one of the most awaited events here in the Philippines since it has started to be celebrated for a long period of time and it continuously happens up until today. Festivals are celebrated periodically and when that special day finally comes, people really prepare for it– huge portions of food, costumes, games, and other exciting affairs to offer entertainment to the community.
This month of May truly excites a lot of people because of the upcoming festivals in the South which will be discussed further in this article. Region IV-A, also known as CALABARZON, is composed of five beautiful provinces with their own unique stories and cultural heritage sites which inspire how their respective festivals were made. Here are the best festivals in the Southern Tagalog Region that people truly love and look forward to:
Festivals you need to visit in the CALABARZON region this May
Pahiyas Festival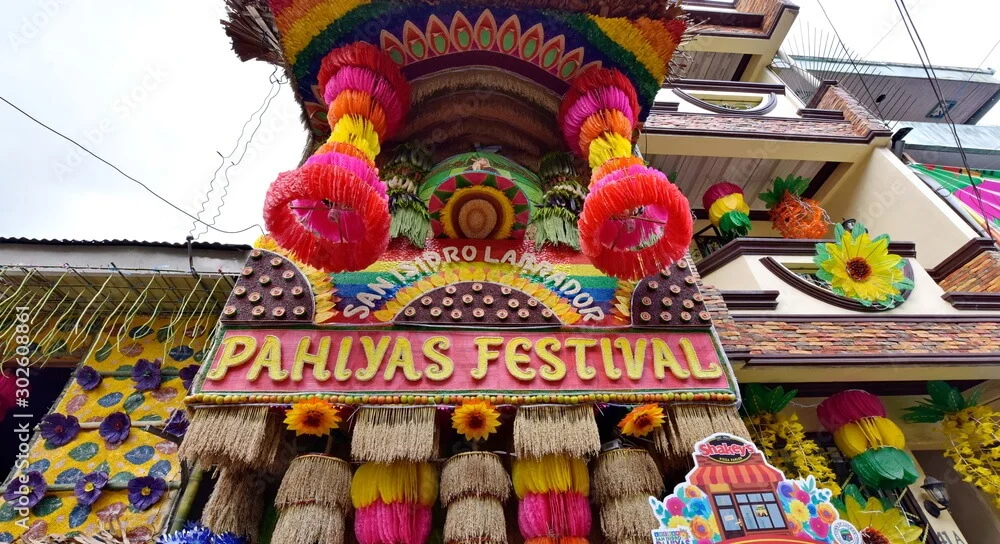 Photo from stock.adobe.com
Pahiyas Festival is celebrated in the province of Quezon more specifically in the area of Lucban. This festival is celebrated to showcase gratitude towards San Isidro Labrador, the Patron Saint of farmers. Every 15th of May, this festival is celebrated to signify an abundant harvest in which people display handicrafts, vegetables, and fruits in front of their houses that people can see during the procession. Moreover, houses in Lucban transform into colorful and attractive abodes that make the festival more unique and memorable to the local people and tourists.
Want to know what makes this festival more special? It is part of their celebration to bring their personal baskets because people can freely pick and take home some crops without any charge and payment in return. People in Laguna truly exhibit how sharing and giving are significant in order to continuously receive a bountiful blessing every year.
Wagayway Festival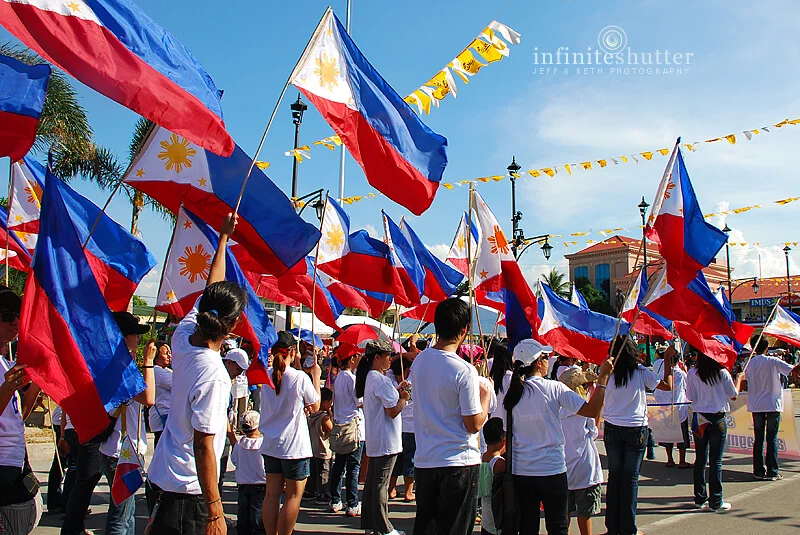 Photo from Jeffrey D. Poblete, flickr.com
Another festival that gives joy to the people in the South is the Wagayway Festival which is celebrated every 28th of May in the City of Imus, Cavite. It is celebrated to showcase the triumph and courage of the Filipinos by commemorating one part of the history which is the Battle of Alapan led by General Emilio Aguinaldo against the Spaniards. In addition, The City of Imus is one of the significant places in the country in regards to history since it is the place where the flag was waved for the first time. Imus is considered to be the Flag Capital of the Philippines that was also the foundation and inspiration of the said festival.
In celebration of this event, Imuseños prepare themselves by giving their hearts to this special day. Performers give their time and efforts from the start of rehearsals up until the main event in which they will be exhibiting what happened during the Battle of Alapan. The re-enactment always gives entertainment to the Caviteños, but it does not end there because this festival also gives hope and pride to everyone who acknowledges the importance of this celebration. This festival lasts for five days in which tourists may look for a comfortable and secure place to stay. If those factors are considered, the Meridian condo in Bacoor is one of the condo for sale Philippines that greatly hits the standard. The City of Imus and Bacoor are just near to each other, wherein, they are literally just neighbors so there will be no problem at all because transportation is accessible and easy.
Pinya Festival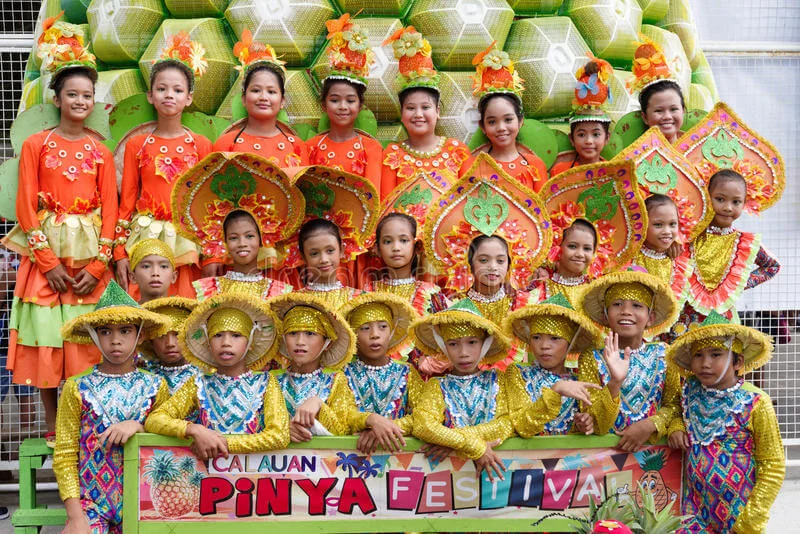 Photo from dreamstime.com
When the calendar finally hits May 15, the municipality of Calauan, Laguna celebrates one of the most momentous festivals which is the Pinya Festival. This is celebrated to give thanks to the patron of farmers, St. Isidore Laborer. Another goal of this festival is to promote their crops and attract tourists, for the place is known to have the sweetest pineapple in the South. Pinya Festival is fun and exciting since it allows the community to express their emotions about their crafts and demonstrate their creativity with regard to designs and costumes. The province of Laguna perpetually maintains the significance of every festival by unveiling its cultural identity and strengths wherein it attracts various tourists that become part of the location's development.
One of the pieces of evidence that the Laguna province is progressing is the infrastructures that are available and accessible to whoever showcases interest and whoever wants to invest in a property. Valenza Mansions is one of the condo for sale Philippines that is strategically located in Sta. Rosa, Laguna. The location is perfect because it provides a well-balanced lifestyle by encompassing a peaceful yet innovative community.
Notable Festivals in CALABARZON that aren't celebrated in May include:
Coconut Festival in San Pablo City, Laguna
Higantes Festival in Angono, Rizal
Anilag Festival in Laguna
Turumba Festival in Pakil Laguna
Tsinelas Festival in Liliw, Laguna
Itik Festival in Victoria, Laguna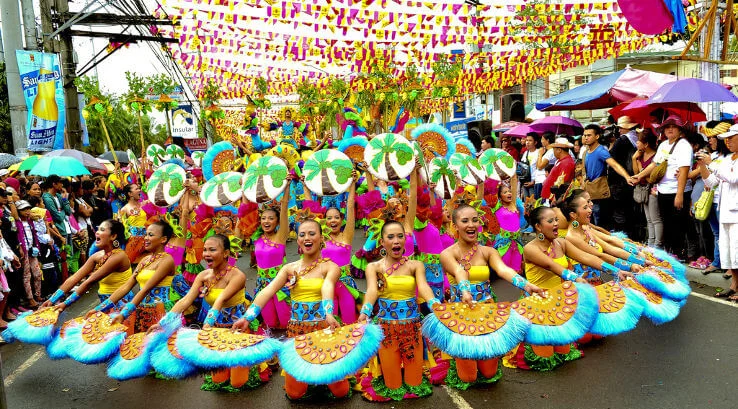 Photo from hellotravel.com
Exploring more of CALABARZON
Indeed, the region of CALABARZON has a lot to offer. Other than the aforementioned festivals, there are still a lot more exciting events that will occur in the upcoming months. The provinces inside Southern Luzon are growing vastly and it creates a lot of excitement among the people who are fond of the happiness and entertainment that the provinces provide. Not to mention the economic benefit these festivals bring as tourist attractions.
The South naturally attracts people to stay. With the food, culture, and local events, there are no questions to be asked and there is no doubt to be formulated because everything that a person needs can be found here. The best Condo for sale Philippines is also available here which makes the place more interesting and valuable because Crown Asia has built this in a strategic location that provides convenience, comfort, and safety to all the residents. With all these, CALABARZON is unquestionably a region that is really worth visiting.
Read more: The Best Festivals in the Province of Laguna