Have you just finished watching a Netflix show and you're unsure what to watch next? Don't fret, we've got you covered with this list of Netflix shows to binge-watch in your condo in Bacoor! You don't have to spend a long time scrolling through your Netflix homepage trying to look for the next title any longer. Whether there's a long weekend coming up ahead, you're stuck in quarantine at home, or you just want to unwind and relax, binge-watching shows is a perfect entertainment activity to quickly pass the time.
Here Is a List of the Best Shows on the Most Watched Streaming Service, Netflix, to Keep Your Weekend – Or Day – In the Comforts of Your Condo in Bacoor Occupied:
1. Downton Abbey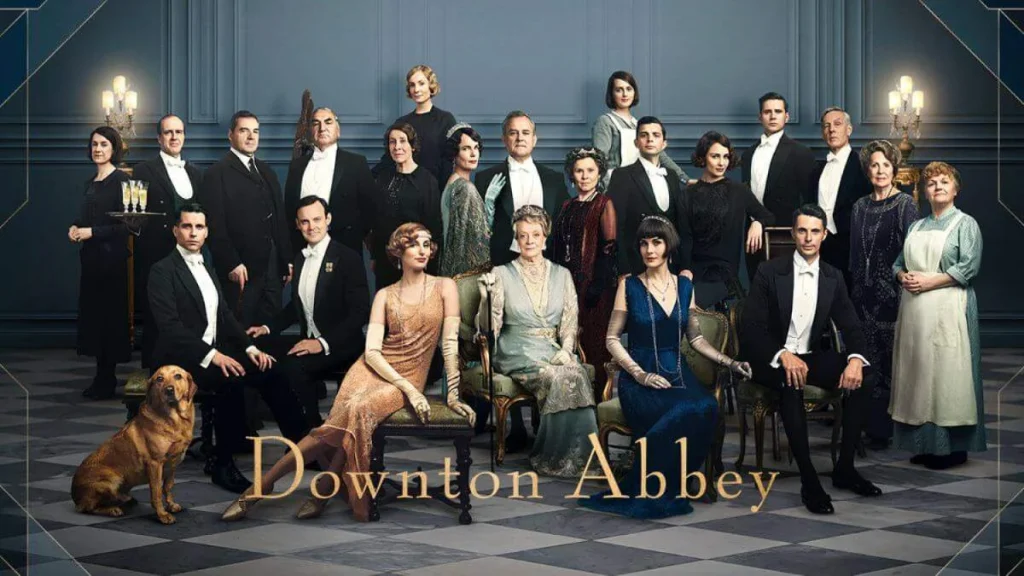 Photo taken from britishheritage.com
Have you ever wondered how aristocratic families functioned in Old Britain? Then Downton Abbey is the perfect show for you! Downton Abbey is a British series set in a Yorkshire country estate between 1912 and 1926. The show depicts the lives of the Crawley family and their servants. Downton Abbey ran from 2010 to 2015 with 6 installments.
For Downton Abbey fans, the series will be releasing its 2nd movie: Downton Abbey: A New Era in 2022.
2. Hospital Playlist
Photo taken from soompi.com
Hospital Playlist is a heartwarming Korean drama that follows the lives of five surgeons in their 40s who have been close friends since medical school. The series aired in 2020 with its first season and was immediately followed by a second season in 2021 after Season 1 was well received by viewers. What makes this K-drama unique is that the main cast portrays camaraderie amidst a busy and emotional life at the hospital, and they even have band practice during their free time! It will definitely be a rollercoaster ride of emotions while watching this and it's worth it!
If you loved the hit K-drama Reply Series and Prison Playbook, you will surely love Hospital Playlist as well as it was written by the same writer!
3. Dr. Stone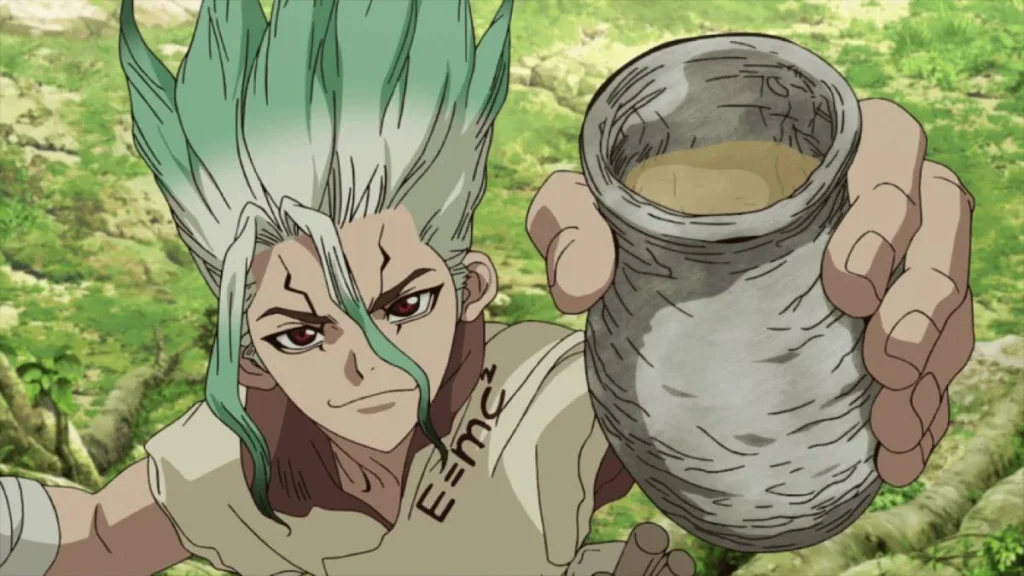 Photo taken from: dr-stone.fandom.com
Dr. Stone is a Japanese animated series about Senku and his friends who wake up thousands of years later after most of the population gets petrified into stone- and they are surprised to find themselves living similarly to the Stone Age. This show has been popular for both anime and non-anime fans for a reason- you will surely take a trip down memory lane as you watch this show as it is about Science. It may remind you of your high school days back in the Chemistry lab, and you will definitely wish this anime aired while you were a student. Not only will you find the show entertaining but also educating!
Dr. Stone first aired in 2019 and was followed by a 2nd season in 2021. Season 3 is yet to be announced.
4. Terrace House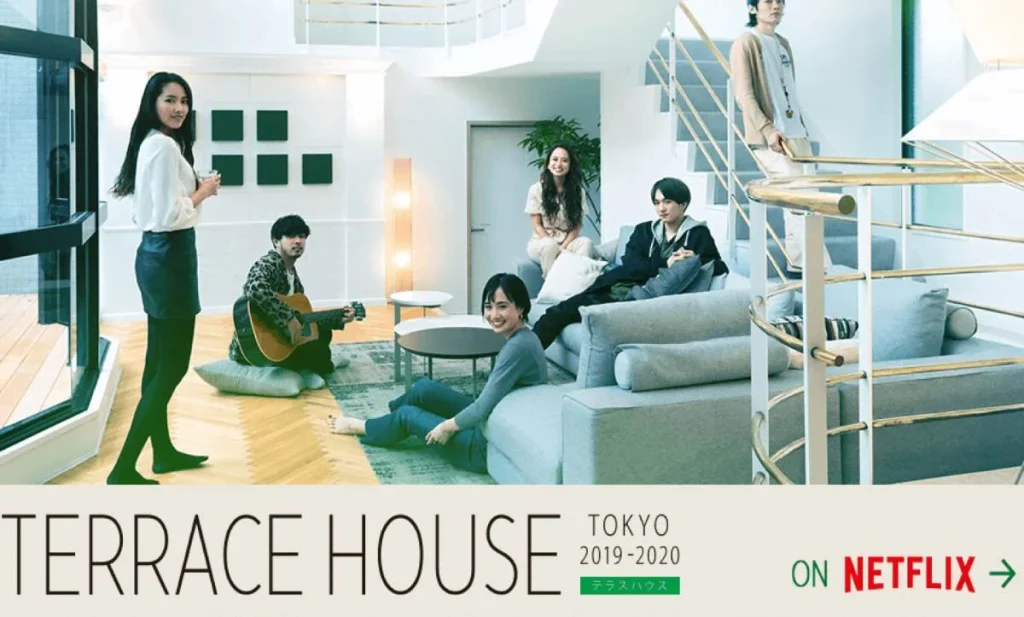 Photo taken from cotoacademy.com
Terrace House is a popular Japanese reality television show franchise. It follows the lives of six strangers, three women, and men, who live under the same roof while trying to date. What makes this reality TV show unique is that the cast is very natural and undramatic thus making your viewing experience very relaxing and comforting, unlike other reality shows where it feels over the top and scripted. The hosts' commentaries are also hilarious. As the series progresses, you will find yourself unable to wait for the next episode – the perfect formula for a binge-worthy show!
Its first franchise, Boys x Girls Next Door, aired in 2012 to 2014 and was received well. It was then followed by 5 more seasons: Boys & Girls in the City, Aloha State, Opening New Doors, Tokyo 2019-2020. The show has produced popular personalities like Lauren Tsai.
5. Modern Family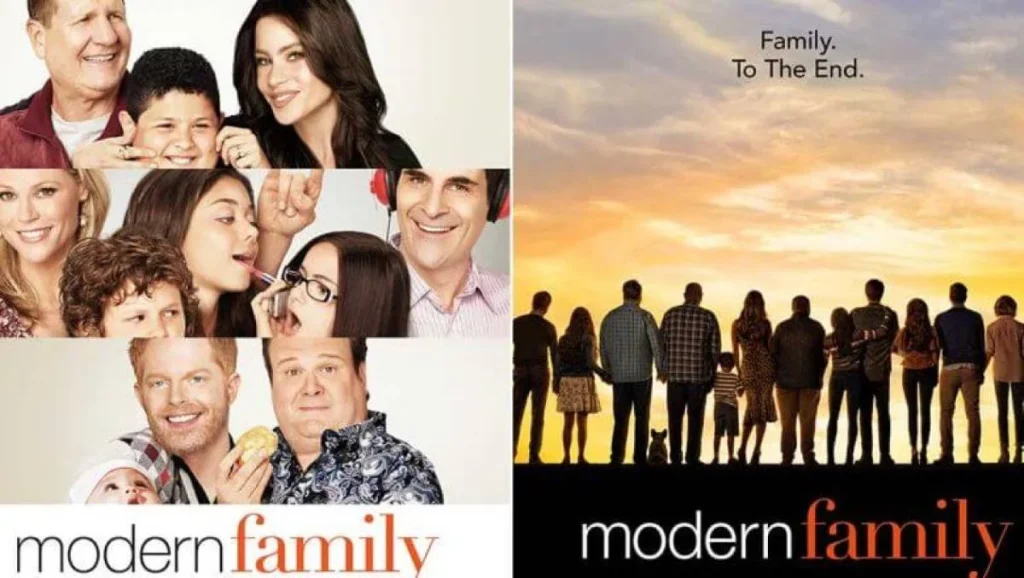 Photo taken from d23.com
The hit series Modern Family is an American family sitcom that aired from 2009 to 2020. Modern Family follows the lives of three diverse family set-ups – nuclear, blended, and same-sex – who are interrelated through Jay Pritchett and his children, Claire and Mitchell. Modern Family has been continuously supported by its fans throughout its 11 seasons for a reason- it just makes you feel good, happy, and stress-free.
What makes this series unique is that you would witness how the child actors grow up throughout the years. It makes you feel like you were really part of the Pritchett family. So if you're feeling blue and want a natural mood booster, Modern Family is for you! When you decide to watch the show, be prepared to literally laugh out loud at each episode.
6. Grey's Anatomy
Photo taken from qz.com
Grey's Anatomy is a popular American television series produced by none other than Shonda Rhimes. The first season, which aired in 2005, revolves around Meridith Grey, a surgical intern, and her relationship with her co-interns, residents, attendings, and patients. Grey's Anatomy is the longest-running primetime show carried by ABC with 17 seasons.
Fans worldwide were excited when Netflix announced that it will be carrying all seasons of Grey's Anatomy. With all these episodes, all your weekends this year until next will definitely be booked. So tell me, are you Team McDreamy or Team McSteamy?
The Meridian Condo in Bacoor by Crown Asia
Tucked in a suburban address, The Meridian a condo in Bacoor, is strategically located in Bacoor, Cavite only 3 minutes away from the highly commercialized Aguinaldo Highway and 5 minutes from Molino Boulevard. The Meridian is a 5-hectare modern contemporary midrise condominium development by Crown Asia. The Meridian also offers resort-inspired amenities perfect for sports and recreational activities.
The Meridian offers a space that is ready for occupancy 1-Bedroom (30 sqm) and 2-Bedroom (40 sqm, 42.60 sqm) perfect for a comfortable and relaxing Netflix marathon. The Meridian's condo units are also Smart Home Automation Ready.
Related Blog: Relax and Watch a Movie Inside Your Home