We all know that pets bring joy to our daily lives. Companionship, someone to look at, to play with, and many more reasons how they bring us joy. However, many pet owners are not aware that there are major benefits of owning a pet, especially in physical and mental health. This human-animal bond that not only pet owners cherish, is a good way towards living a healthy and longer life.
If you want to know more what are the benefits of having a pet and how they affect your Physical and Mental health in a good way, this is for you!
How Pets Help Improving Your Physical Health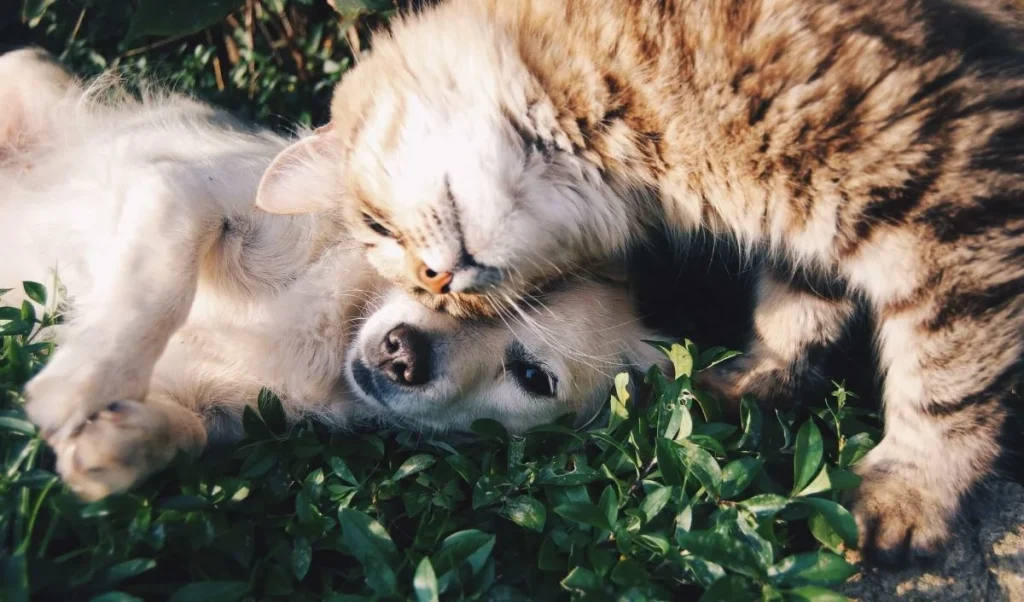 Daily Exercise
If you are achieving a healthy lifestyle in your condo in Bacoor, achieve it with your fur friends! Owning a pet can improve our physical health. If you own a dog or a cat, you can take them for a walk outside, exercise, and socialize. Playing with your pets regularly encourages playfulness, laughter, and exercise, which can help boost your immune system and increase your energy. It also helps to lower blood pressure and cholesterol levels. Pets, especially dogs, love to explore the outside world and see many things. This can also be healthy for their physical health as they get to exercise with you as well, they can be your workout buddy!
Routine to have a productive day
Pets require regular attention since you have to feed them on time and give them regular exercise as well. With that, you can add this to your daily routine. This helps you to have a productive day which helps you achieve all the tasks you needed to do throughout the day.
Reduces Common Irritations such as Allergies & Stronger Immunity
Also, pets are allergy fighters! If you are worried about owning a pet because you might get allergies, well don't be! Researcher James E. Gern, MD said in his book, the Journal of Allergy and Clinical Immunology, "The old thinking was that if your family had a pet, the children were more likely to become allergic to the pet. And if you came from an allergy-prone family, pets should be avoided. However, a growing number of studies have suggested that kids growing up in a home with "furred animals"
How Mental Health is Improved with the Help of Our Pets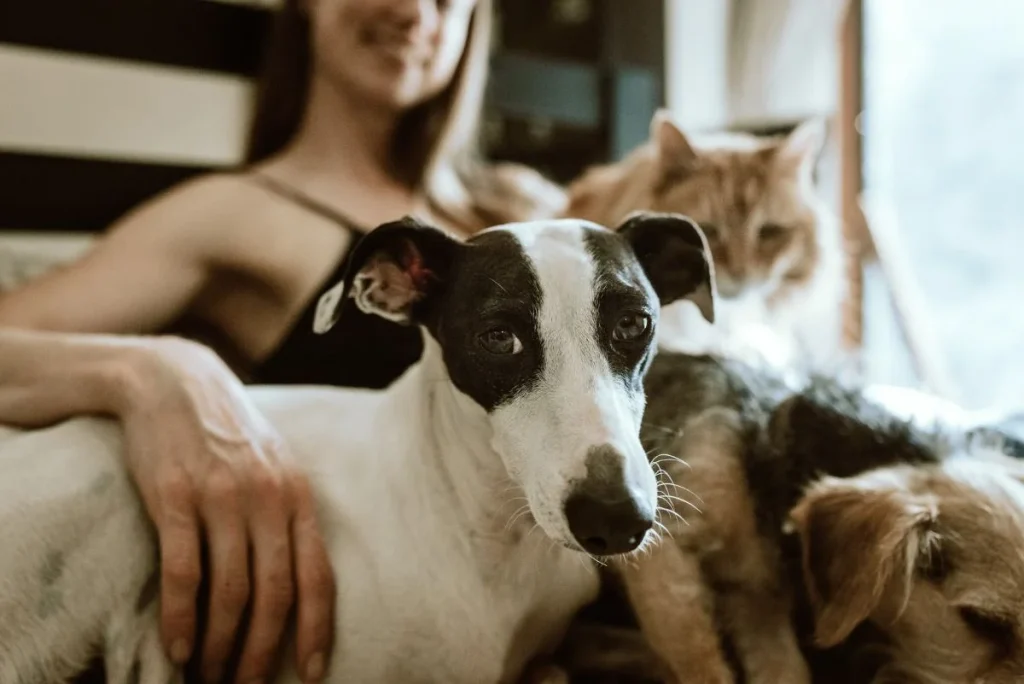 Companionship
Besides physical health, owning a pet can have a bigger impact on improving our mental health. Having a pet is like having a companion who can be with you in your safe space in your very own condo in Bacoor. Having a pet means having someone to talk to and listen to your endless stories to tell. You will never feel alone having a pet beside you.
Mood Boost
Pets have a big impact on our mood. Just watching them for a few minutes makes you feel calmer and less stressed. The level of cortisol, a stress hormone, lowers. and serotonin, a feel-good chemical your body makes, rises.
Reduces Anxiety and Depression of the Owner
It can be any pet you prefer taking care of. Some go for the normal which are dogs, cats, guinea pigs, or birds that can encourage social interaction. Reptiles like lizards and snakes can make for exotic companions. Even watching fish in your aquarium can help reduce muscle tension and lower your pulse rate. No one loves you more unconditionally than your pet as they consider you as their whole life. Pets can help you deal with and recover from depression. It probably feels calmer when we communicate with our pets.
Connections and Gaining New Friends
Pets help us connect with other people with a simple opening conversation like, "What's your dog's breed?" "What type of bird is he?" "What breed is your cat?" There are parks perfect for dogs or cats to socialize with other owners while your pets play.
Owning a Pet is a Major Commitment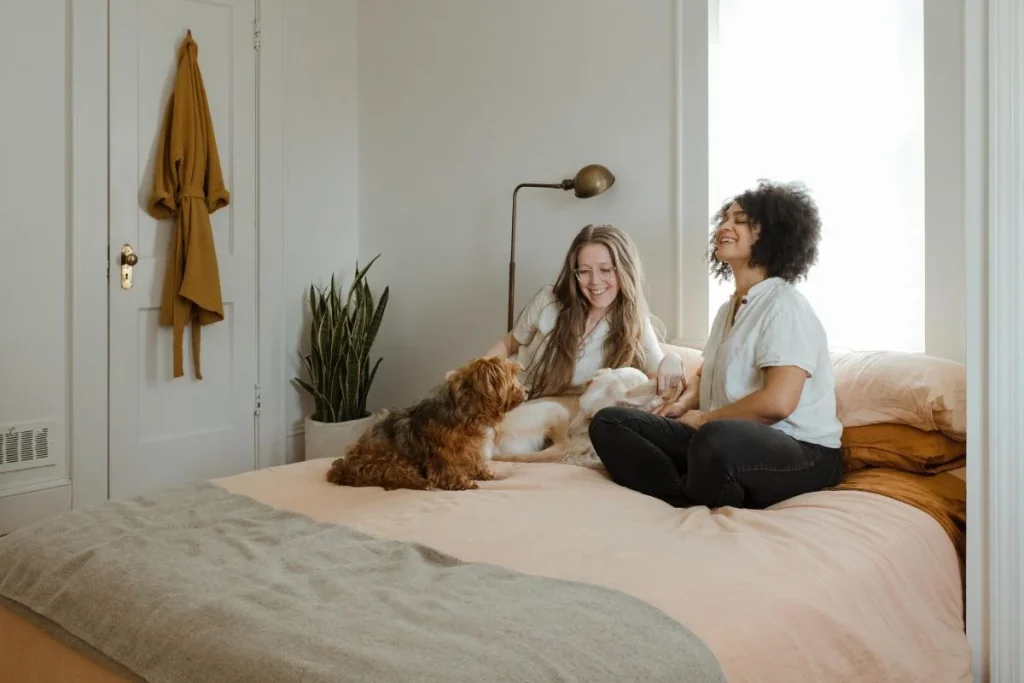 Despite having all these benefits listed for people who plan to adopt their future fur friend, remember that these may only apply to natural animal lovers. If you are not an "animal-lover", pets might be stressful for you and might not give you the happiness, or companionship you are trying to look for as owning a pet simply means having to take care of them, keeping them clean and safe, and letting them be active and happy all the time.
Of course, with all the love we can give to our animals, living with a pet is a major commitment that will last through the animal's lifetime. The average lifespan of dogs, for example, is at least 10 to 15 years. At the end of that commitment, you'll face the grief and mourning that comes with losing a beloved companion. You might want to prepare for this as well.
PetBuddy PH by Vista Land
Vista Land launched its very own pet shop last December 2020 in the Metro South for the fur parents who are looking for a premium and safe pet shop for their fur friends. Pet Buddy PH provides your pet needs for supplies, accessories, pet food & grooming as well.
PetBuddy PH is now open at EVIA Lifestyle Center in Las Piñas, Vista Mall NOMO in Bacoor, and other Vista Malls all over the country.
The Meridian Condo in Bacoor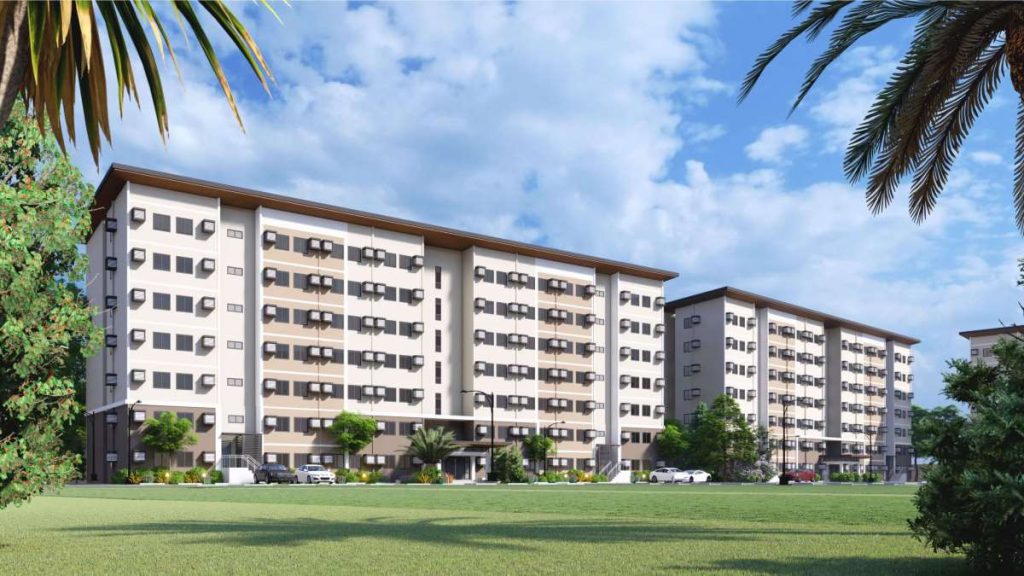 The Meridian by Crown Asia is a pet-friendly mid-rise condo in Bacoor where we offer a resort-inspired amenity area and 1-bedroom and 2-bedroom spacious and secure condominiums. The Meridian is Near Ready For Occupancy so if you are looking for a condominium in the south to move in with your fur friends, this premium condominium is perfect for you.
Achieve the lifestyle you desire with your fur friends at a premium condominium in the south. To know more about the property, click here.
Related Blog: Getting Yourself Ready to Own a Pet