The Light Rail Transit System Line 1, generally known as the LRT Line 1 (LRT-1) is a metropolitan rail system serving the Metro Manila area in the Philippines.
With the Cavite extension project, the total number of LRT-1 stations will increase from 20 to 28, covering several major cities including Quezon City, Caloocan, Manila, Pasay, and Paranaque, all the way to Bacoor, Cavite. It will add 11 km to the existing railway system and is expected to service up to 800,000 passengers per day. It is also anticipated to increase and enhance commercial development around the rail stations. Commuters can expect comfortable, reliable, and modern integrated transport riding the LRT-1 because travel time from Pasay City to Cavite will be cut down from an hour and a half to just twenty-five to thirty minutes.
The Transportation Department said the first phase of the Cavite extension project of Light Rail Manila Corp., the operator of Light Rail Transit Line 1 (LRT-1), is now more than half complete. The accelerated pace of construction also includes the expansion of the existing depot in Baclaran and the building of a new satellite depot at Zapote
The plan for the LRT-1 South Extension Project is to add eight new stations from Baclaran to Bacoor:
· Redemptorist (Aseana)
· Manila International Airport
· Asia World
· Ninoy Aquino
· Dr. Santos Avenue
· Las Pinas
· Zapote
· Niog
The Las Pinas station was first planned as part of the Line 1 South Extension plan. The extension will have 8 passenger stations with an option for 2 future stations (Manuyo Uno and Talaba). As of December 2021, the project is 61.60% complete.
Available to the masses as an easy way to get around, public transportation is something that is essential to society.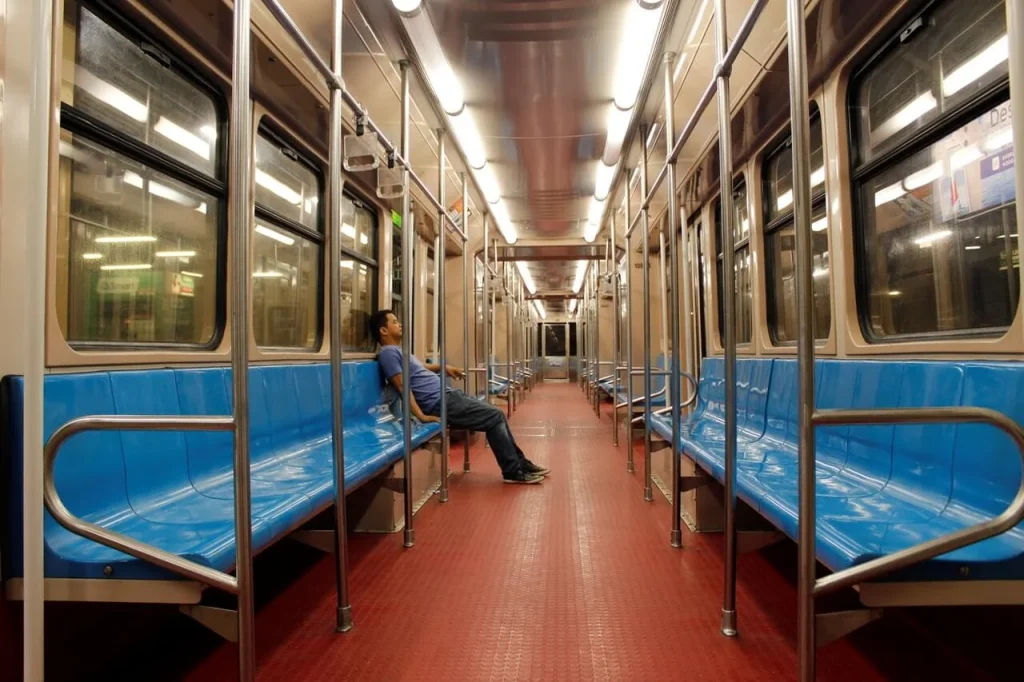 Project Impact – Real estate property near transit can affect capital value appreciation
The bearings of Light Rail Transit Line 1 in terms of accessibility and distance as they relate to variables such as land values, land uses, and population masses in Las Pinas, Metro Manila. It is broadly known that transport and urban land development are closely related. The circulation of human activities such as living or working creates demand for the transport of people and goods. Urban transport investments have contributed to the exponential increase of value from land and properties around the built infrastructure. It is a proven indication that value uplift from the residential property due to transit development, might as well have an impact on commercial property values. It also qualifies property owners nearby transit stations to take advantage of their assets for greater benefits due to the land value uplift as the effect of convenience improvement. The increases in land value indicate the helpful impact of rail transit on the local economy, people's quality of life, and the overall property market. Rail transit measures a substantial impact on the increased value of land that yields benefits for the property owners' nearby transportation stations. The stations are believed to be the vitality of the transport system that offers better accessibility and mobility to connect destinations and commuters nearby.
The C5 Extension: Core Station
One of the stations that have been established in the plan is the Las Pinas station. This will be located at the C5 Extension, which is a sprawling road from Paranaque City to Las Pinas City and is a busy thoroughfare for South residents.
The vicinity is currently a booming commercial and residential part of Las Pinas City. One of the existing developments is the Mella Hotel, developed by Vista Land and LIfescapes Inc., this is a 3-star hotel that offers a great experience for all types of guests, friends, families, and business travelers alike.
Another development is the AllHome Global South, a one-stop-shop home improvement store that offers several product categories such as furniture, hardware, appliances, tiles, sanitary wares, homewares, linens, and construction materials.
There are also a lot of restaurants, coffee shops, health and lifestyle stores for relaxing and socializing whether it's Monday lunchtime or Friday night.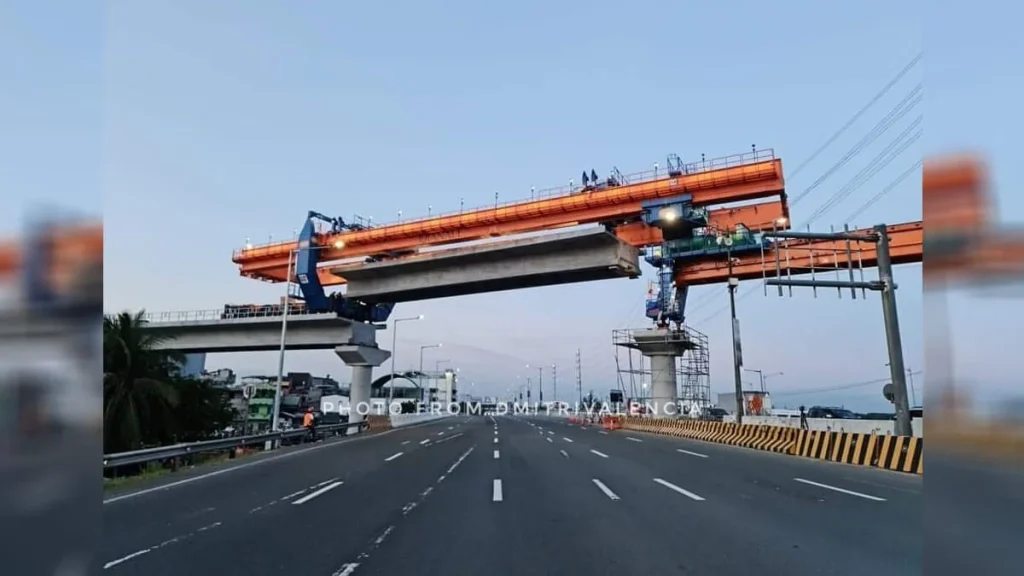 Photo from topgear.com.ph
The Las Pinas Station will be also near proximity to developments like churches, hospitals, and schools, as well as open green spaces for recreational and other environment-friendly activities. Some of the closest are Santuario de San Ezekiel Moreno Church, Las Pinas General Hospital, Las Pinas Elementary School, and Villar Sipag Complex.
The said station is also an easy way to access Global South residential development such as The Hermosa by Vista Land and Lifescapes, Inc.
A newly built and modern condominium village nearby is The Hermosa, approximately 2.3 kilometers away from the Station, the condo is developed by the real estate giant Vista Land and Lifescapes, Inc. It is strategically located nearby the airport (NAIA), situated along Naga Road, C5 Extension, Las Piñas, is easily accessible and just quick access to get to LRT Extension Las Piñas Station, C5 Southlink, Mall of Asia (MOA), and Entertainment City. Added bonus is the C5 Extension that will be developed into BPO hubs with malls and hotels in the area.
The development will be one of the top choices of starting families and young professionals looking into the South area as the Station will give way for an efficient travel time to and from the central parts of the Metro like Makati City and Taguig City.
It is a good growing investment, as a Las Pinas station would be part of the extension to the operating LRT 1 and various BPO industries and offices are in the works in the area. It is also a convenient gateway to the South Luzon Expressway through the Paranaque-Sucat Road and to C5, which could take you to other parts of Metro Manila.
The Hermosa condominium gives homeowners more ways to enjoy their investment by developing various amenities such as a clubhouse, play court, swimming pool, and a commercial area—all exclusive to the residents of the community. The development unit owners are granted more privileges as all units will be cable and internet ready.
It is committed to bringing a beautiful living experience in the middle of a highly developing landscape, with strong security and a relaxing ambiance with ample green spaces. This condo development offers studio units with a size of 24 square meters and one-bedroom units at 30 square meters. The units are made to be spacious and comfortable for condo owners, giving them a posh lifestyle experience.
Get to experience condo living while still being bounded by lush green landscapes with The Hermosa in Las Pinas city. A modern offering with its prime location, this lets you experience the convenience of condominium living while still having the serenity and security of an exclusive residential development.
In The Hermosa, we aim to fill millennials' hearts with the sweet melody of their dreams springing to life one by one!
Hermosa by Crown Asia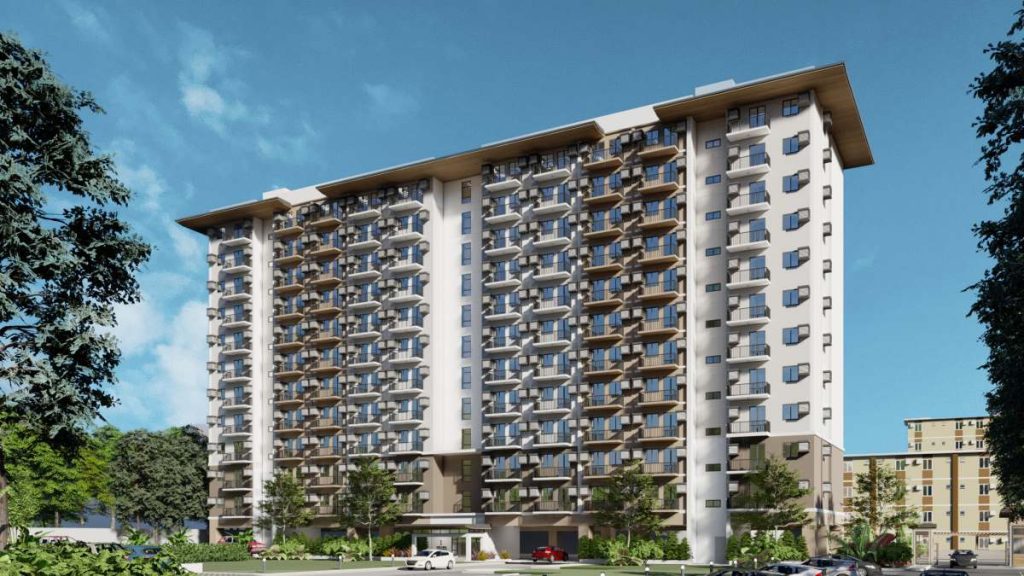 The Hermosa Project by Vista Land in Las Pinas City (5th Building- Las Palmas)
A sprawling and verdantly landscaped condominium village complemented by resort-inspired amenities that give a refreshing ambiance to modern city living. It has continuously been a testament to its potential as the metro's breakthrough city. One of the most in-demand urban vertical villages in this city blends the promise of progress with a uniquely beautiful lifestyle in a modern development- The Hermosa.
The Hermosa is a 2.9-hectare modern and exclusive resort-inspired condominium village rising in the vicinity of the upcoming 100-hectare integrated and master-planned Vista Global South township development rising along the C-5 Extension in Las Piñas City, just 15 minutes away to NAIA and The Bay Area. The said condominium development is now on its 5th Building- Las Palmas. It offers spacious unit options from Studio units at 24sqm to 1-bedroom with balcony at 34sqm and 2-bedroom with Balcony at 44sqm. Aside from all existing and upcoming development in the Vista Global South, Hermosa is set to become more prime in the years to come, as commercial developments in the vicinity of the project itself have finished their construction. Hermosa will launch its new building features, set of amenities, and exciting story that will make it the desired home and solid long-term investment.
Start your new story at Hermosa and create the life you deserve where the ultimate modern city living meets and its beauty pronounced value.
Related Blog: The Light Rail Transit Line 1 South Extension Project: An Overview