You've heard of comfort food, but with the busy lives we all lead, maybe we can start making comfort cooking a thing! We are all busy and occupied by everything that is surrounding us. Especially now that the pandemic has added another problem we encounter every day. Doing something comforting is needed to alleviate these problems – cooking is one such thing. But with time being very limited in a day, you cannot cook for hours and then work afterward (unless you're a chef.) It will take a toll on your body both physically and mentally. This is why there are numerous food services catered to the everyday office worker. But, these food services can't be compared to an authentic home-cooked meal.
We've chosen the following one-pot recipes to give you the most hassle-free cooking experience: they're all quick, convenient, use only a few main ingredients, and prepare big servings that will keep you and your family fed for days to come.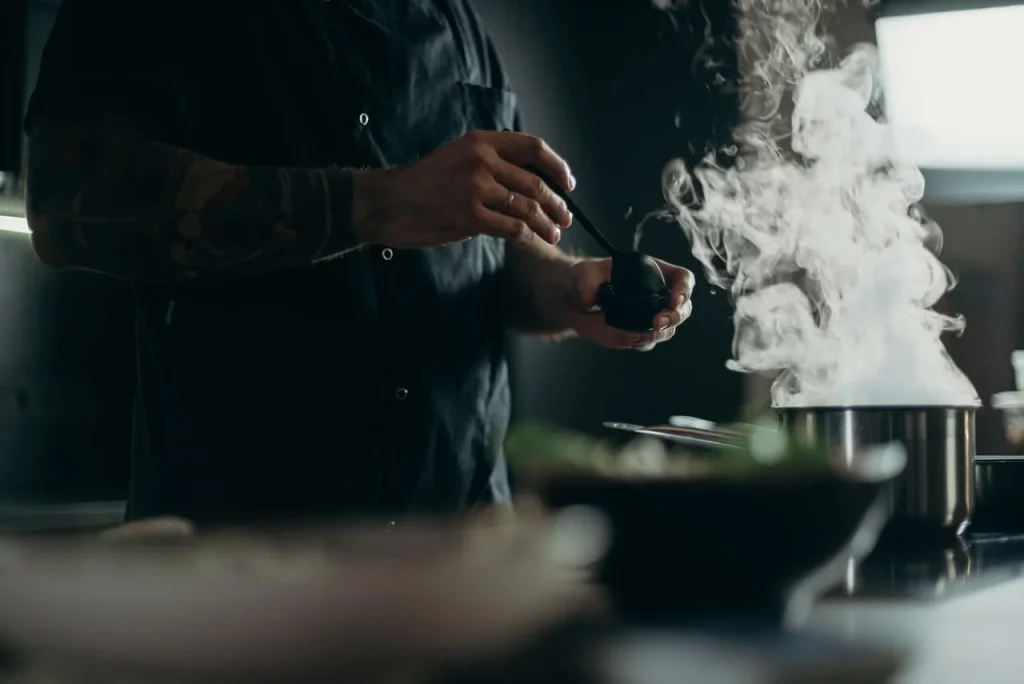 Just toss your ingredients in one pan and call it a night! Here are delicious and easy-to-make one-pot recipes you can prepare in your home:
Recipe One: Cauliflower Mac and Cheese
This dish combines vegetables and cheese, making it both healthy and delicious. Wondering what baon to bring to work or prepare for your kids? This is the answer!
Ingredients:
1 cauliflower head, ¼ teaspoon paprika, ¼ teaspoon garlic powder, 1 cup cream, 1 cup cheddar, 1 cup Parmesan cheese
Boil cauliflower florets in a pot to soften them.
After coating them in salt, pepper, paprika, and garlic powder.
Stir in cream, cheddar, and Parmesan cheese until melted and combined.
Garnish with parsley.
Recipe Two: Lasagna Pasta
This dish is deconstructed but tastes exactly like the lasagna we all know and love. Skip the oven and bring out the pot!
Ingredients:
2 garlic cloves, ½ diced onion, ½ pound ground beef, 12-oz package of bowtie pasta, 1 tablespoon olive oil, 28-ounce can of diced tomatoes, 3 ½ cups water, 1 teaspoon dried oregano, ½ teaspoon dried thyme, 2 tablespoons chopped fresh basil
Heat garlic, onions, and ground beef in a big skillet.
Add pasta, olive oil, tomatoes, water, oregano, thyme, basil, salt, and pepper and boil on high for around 10 minutes, stirring constantly.
Add ricotta and mozzarella and serve.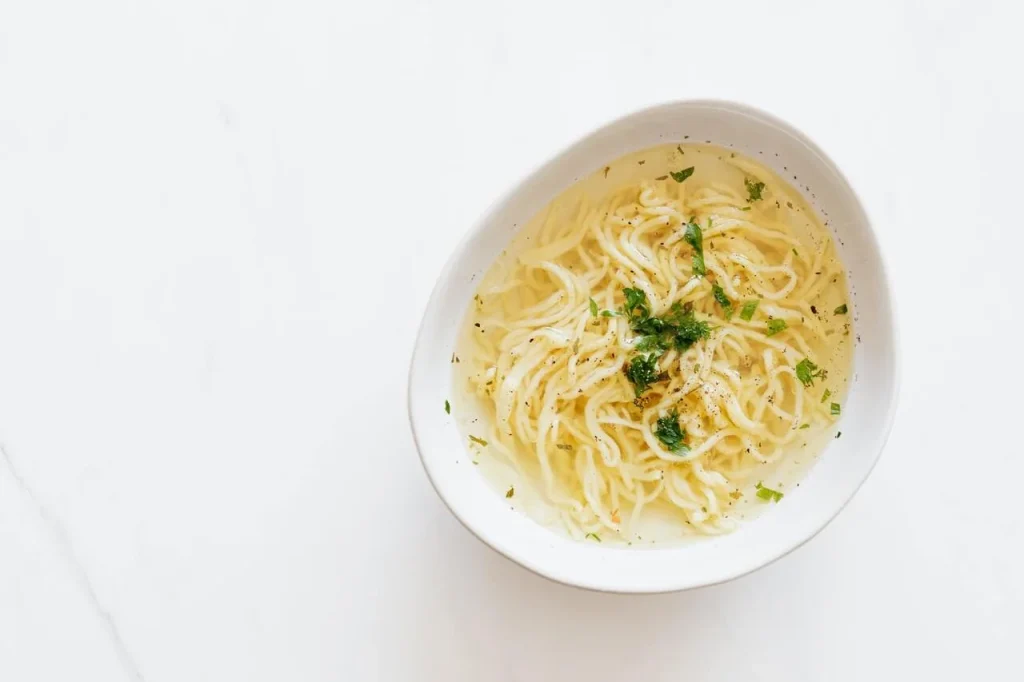 Recipe Three: Chicken Noodle Soup
For rainy days and sick leaves, get ready to cook this classic comfort food.
Ingredients:
1 cup diced carrots, ½ cup diced celery, ½ teaspoon onion powder, ½ teaspoon garlic powder, 32-oz chicken stock, 1 pound boneless chicken, 3 cups egg noodles
Cook carrots, celery, onion powder, and garlic powder in a large pot until everything is golden brown.
Add chicken stock and chicken, and simmer for around 40 minutes until the chicken is cooked through.
Shred the chicken.
Add noodles to the entire soup until tender, and season with salt and pepper.
Recipe Four: Pad Thai
No need to travel the world, order take-out, or go to a restaurant – you can prepare this icon of Southeast Asian cuisine in your very own home.
Ingredients:
8-oz pad thai noodles, 2 eggs, 1 cup diced chicken breast, ¼ cup shallots, ¾ cup Pad Thai sauce, 1 cup bean sprouts, ½ cup peanuts, ¼ cup green onions, ¼ cup fresh cilantro
Cook noodles and eggs in a pot, then add diced chicken breast.
After the chicken is cooked, add shallots and coat everything in Pad Thai sauce (found in groceries).
Top with bean sprouts, crushed peanuts, green onions, and cilantro.
Stir everything and enjoy.
Recipe Five: Lemon Pepper Chicken & Rice
Craving rice but running out of viand ideas to pair with it? Try out this creamy recipe that's both filling and flavorful.
Ingredients:
3 Tablespoons lemon pepper, 1 Tablespoon paprika, 2 cloves of garlic, 1 Tablespoon olive oil, 2 pounds chicken thighs with skin, 4 Tablespoons butter, 1 ½ cup rice, ¼ cup white wine, 4 cups chicken broth, 1 ½ cups milk, 1 cup parmesan
Preheat your oven to 175C.
Combine lemon pepper, paprika, and garlic in a small bowl.
In a large pot, heat olive oil on medium heat. Season chicken and place in pot skin side down. Cook for three minutes until browned. Set aside.
Melt butter in a pot and add onions and garlic. Cook and add rice. Pour in white wine until it evaporates.
Add chicken broth, milk, and simmer. Place chicken back in, then cover with lid and bake for 30 minutes.
Add butter, parmesan, and milk. Stir until combined.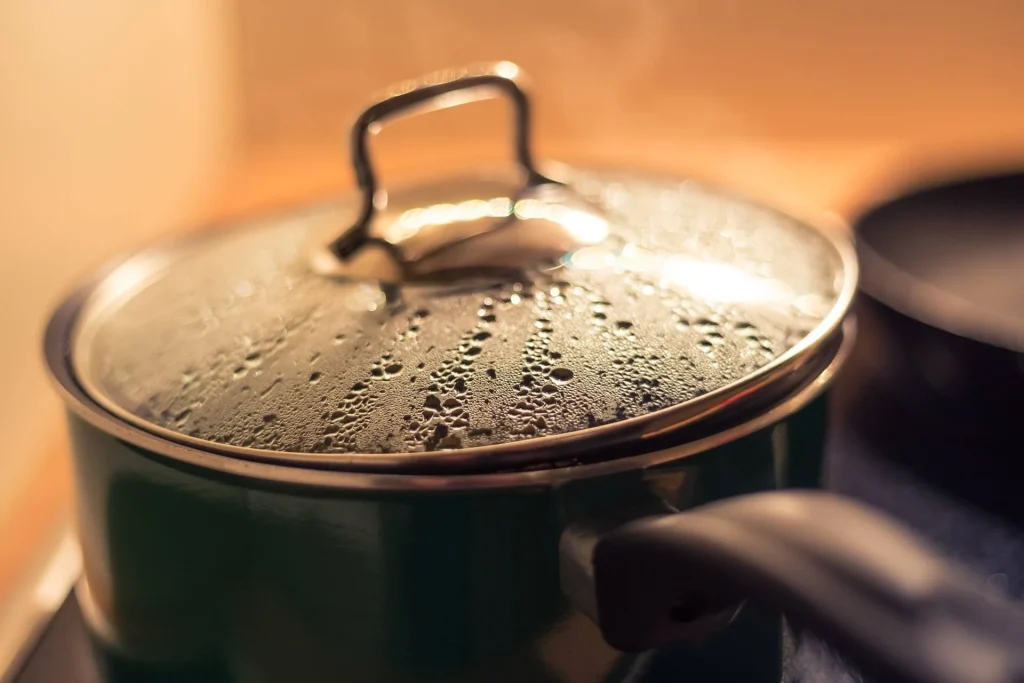 The perfect place to cook these one-pot meals
If you're looking for the perfect home to cook these one-pot recipes, check out Crown Asia's house and lots and condos for sale in the south. Crown Asia's homes are equipped with spacious kitchens perfect for cooking.
Cooking these meals are perfect for when you're in a rush. Crown Asia's properties are located amongst major roadways giving you easy access to your workplace. So whether you are in a rush, you'll be at your destination right away. And you'll be there with your delicious home-cooked meal. Crown Asia's properties can be found in the cities of Bacoor, Dasmarinas, Imus and Tagaytay in Cavite. While they can also be found in Sta. Rosa, Cabuyao, and San Pedro in Laguna. As well, Crown Asia's world-class themed communities can also be found in Taguig and Las Pinas. These properties can be found near major roadways such as the South Luzon Expressway, the Cavite-Laguna Expressway, the Muntinlupa-Cavite Expressway, Daang Hari, and more.
You need time to relax every day. Your mental health would suffer if so. With one-pot recipes, you'll save time without skimping on healthy, nutritious, and hearty food. It pays to get dinner out of the way so you can focus on what matters most – relaxing after a long day at work, bonding with friends and family, and dedicating yourself to some me-time. Cook to your comfort's delight and create these wonderful one-pot recipes in your Crown Asia home!
Related Blog: 4 Delicious and Dairy-Free Dessert Recipes You Can Do in Your Home