You've tried tinola and sisig, but have you heard of pinikpikan? There's more to filipino food than adobo and garlic fried rice with a side of fried egg or deep fried pork belly!
The Philippines is a huge country, contrary to common knowledge that we are a small country off the main Asian continent, our beautiful nation is a vast country with its own subcultures and traditions. This is why there are a lot of lesser-known destinations that people are unaware of and lesser-known dishes that a lot of Filipinos haven't tried yet!
With many regions rich with their own culture and cuisine, the Philippines boasts of countless dishes we've come to know and love. But what about those that are lesser-known? Perhaps it's time to call the family outside of your newly moved-in house and lot in Bacoor Cavite and go on a food adventure! From alternative adobo to animals you never thought you could eat and enjoy, here are ten Filipino dishes you've probably never heard of:
1. Papaitan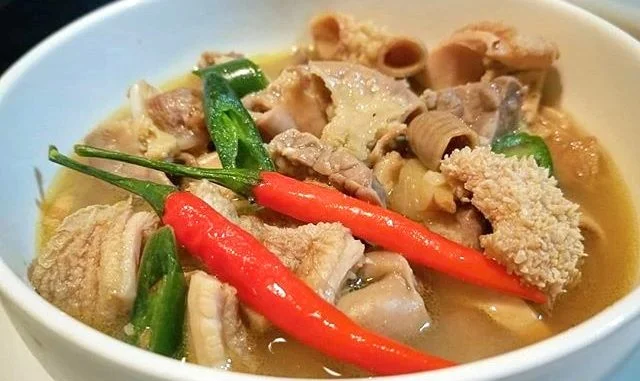 Photo from: https://www.lutongbahayrecipe.com/recipes/papaitan/
Papaitan gets its name from its bitter taste, as it is cooked in the animal's own bile! This soup dish is usually made with goat or cow innards, and while its bitter taste may not appeal to some, this has remained a popular pulutan all over the country! You can add a few grams of brown sugar to control the bitter taste, but only a few, because when you eat papaitan, its the bitter taste that you are actually seeking for!
Papaitan is also good served with hot steamed rice as a viand for lunch or dinner with the family!
2. Pinikpikan
A controversial process is used in preparing this dish from the Cordillera region. The chicken used for pinikpikan is beaten with a stick while it's still alive, giving the meat a richer taste and more tender bite. Definitely an acquired taste, but don't knock it 'til you try it!
3. Helmet / Adidas
Helmet (chicken head) and adidas (chicken feet) are some of the more peculiar street food you can find. Grilled and served on sticks for foodies on the go, this is a great example of no parts going to waste.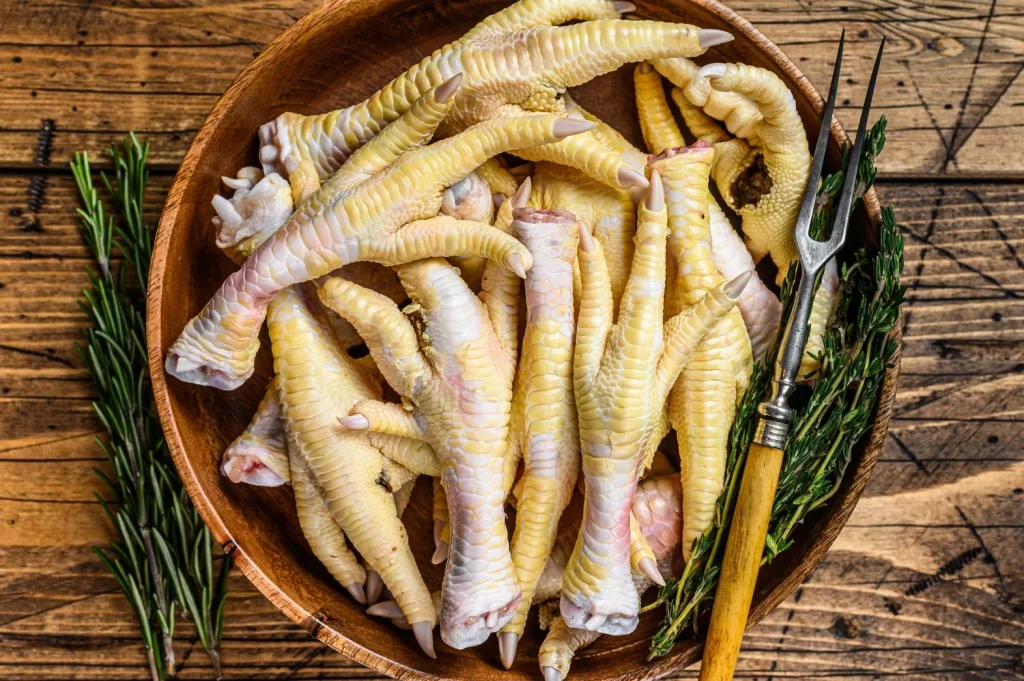 You can quickly buy these in groceries and wet markets just a few minutes away from your house and lot in Bacoor Cavite.
4. Bopis
Bopis is a spicy traditional Filipino dish comprised of lungs and heart (of either pork or beef) commonly served as an appetizer. Cooked with tomatoes, onions, and peppers, this sizzling dish is crispy yet tender.
5. Adobong puti / dilaw (Adobo without the soy sauce and replacing it with coconut milk)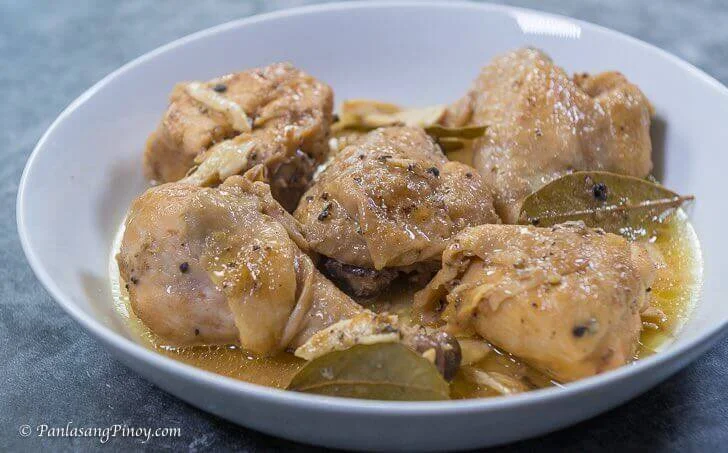 Photo from: https://panlasangpinoy.com/chicken-adobong-puti/
Who knew there were so many ways to cook adobo? Adobong puti substitutes the usual soy sauce for plain salt and vinegar (sometimes with the addition of coconut milk), while adobong dilaw gets its color from yellow ginger and atsuete. Both are excellent alternatives to regular adobo and are just as good!
This is a great way to make your common adobo into something new and exciting, other households also add potato and boiled eggs in their adobo's toppings to make it more unique and tastier!
6. Poqui-poqui
The cutely named poqui-poqui (which literally means 'mashed') is a tasty Ilocano dish made with roasted eggplant stuffed with tomatoes and eggs. This simple combination makes for a delicious viand for vegetarians (and non-vegetarians, too!)
It is a great meal to be serve for people under a strict diet regimen or those looking on another way to enjoy a common vegetable meal.
7. Sinantolan
Sinantolan might look like a meat dish, but it is really made with the santol fruit, whose meat is shredded and cooked in coconut milk. The sourness and sweetness are complemented with signature Bicolano spice, making it a surprisingly well-rounded dish!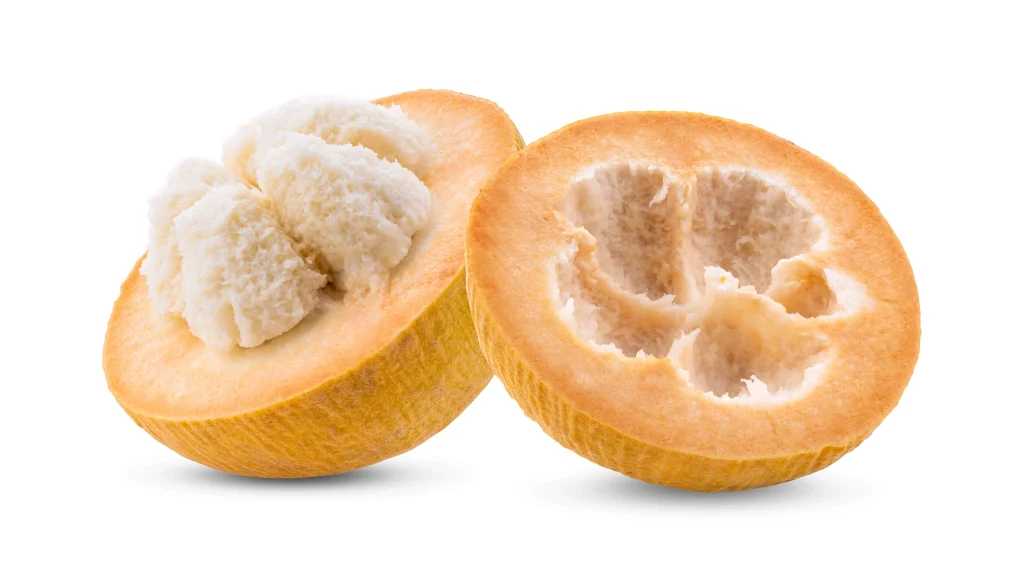 Sinantolan is usually prepared during the months that the fruit Santol is bearing which are the months of July to September, this is why it's a common household viand in the provinces during this time where its most abundant.
8. Halang Halang
Literally translating to "spicy spicy", this Visayan dish kicks an old favorite up a notch. Similar to crowd-pleaser tinola in the use of ginger, papaya and green leaves, this sumptuous soup has the added richness and heat from the incorporation of coconut milk and chili peppers.
Photo from: https://panlasangpinoy.com/chicken-halang-halang-recipe/
One can say that it's a Tinola dish with a spicy twist! It's a great meal to prepare during the cold months to heat our body amidst the rains and cold monsoon season.
9. Tamilok
Tamilok refers to fresh woodworm (mollusks found in rotting mangroves) and is prepared like kinilaw. These slimy creatures supposedly taste like oysters, and are favorites in Palawan and Aklan!
It's a pretty peculiar food to eat and not everyone enjoys it or is eager to try it. But if you really one to dive in to the traditional Filipino cuisine outside your house and lot in Bacoor Cavite, trying Tamilok is a good way to start!
10. Kuhol
Speaking of slimy creatures, another critter served in the Philippines is kuhol, or snails. They're usually cooked with coconut milk and vegetables, and make for a delightful ulam!
In provinces across the country, the snail or kuhol comes out mostly during the rainy days, this is when locals gather enough amount of kuhol to be cooked and served as a combo with rice. It is a quite exotic dish that not all people will enjoy, but its something to tick off your bucket list if you have trying out an exotic meal listed in it!
Go on a Filipino cuisine food trip outside your House and Lot in Bacoor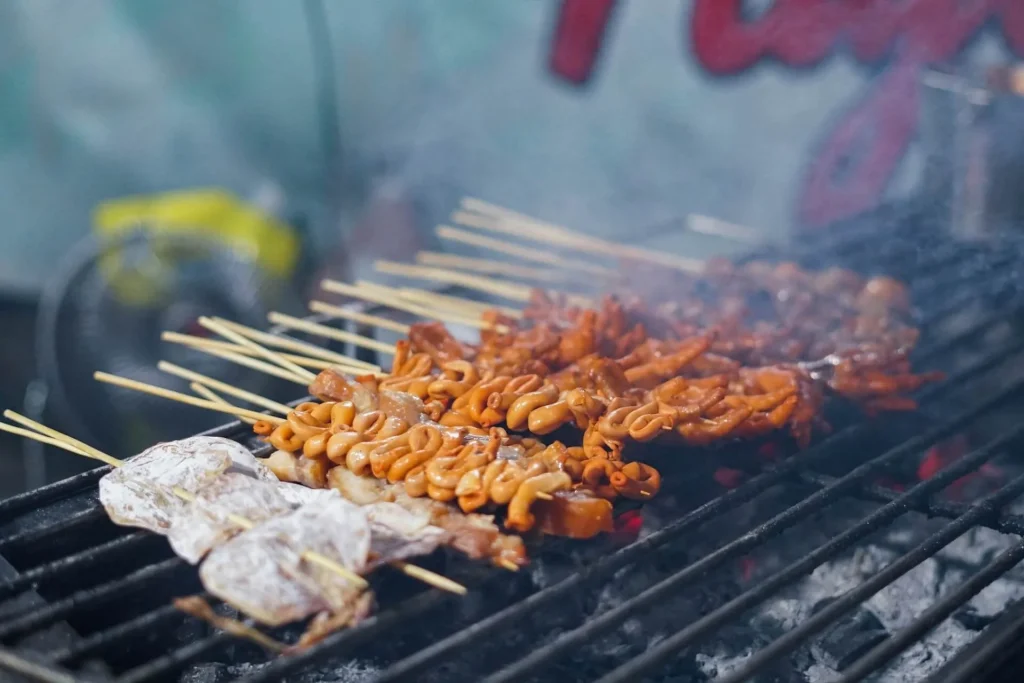 If you have a home in Bacoor, from any of Crown Asia's projects in this city, you should definitely go out and try some of the dishes listed above! You can either prepare it your own because most of Crown Asia's Bacoor projects are near groceries and supermarkets wherein you can buy these ingredients, but for the more exotic ones you can definitely go for a drive to nearby provinces to try them out!
A lot of great and exciting regional cuisine is out there just waiting to be tasted. The Philippines boasts of many beautiful cultures and dishes that give color to our lives. It's definitely worth trying all of these at least once. The adventure is sure to help you create memories for the beautiful life you deserve!
Related Blog: Best Filipino Comfort Foods to Try for the Rainy Season