Ferrari, Da Vinci, Maldini, Rossi, Versace, and Columbus. What do they all have in common? The answer is Italy.
A country well-known around the world, Italy's impact and influence are far greater than imagined. Traces of Italy can be found everywhere and one of the reasons why are its people. This boot-shaped country has given birth to artists and wordsmiths renowned around the world like Da Vinci, Michaelangelo, Caravaggio, Alighieri, and Machiavelli, to name a few. These artists helped define art and literature. Another reason why is sports. The Azzurri or the Italian national football team recently crowned the champions of European football last Sunday, July 11. They are considered one of the best teams in the world and they won the biggest international prize, the FIFA world cup in 2006. In relation to sports, the Italian racing team, Scuderia Ferrari, founded by Enzo Ferrari, is the most successful team in Formula 1 history amassing 16 constructors' championships and 15 drivers' championships. Besides its people and sports, Italian food is also known and eaten all around the world. Restaurants carrying different kinds of pasta, pizzas, and gelato can be found everywhere and even variations of their dishes are also made much like Filipino-style spaghetti. Similar to food, Italy is also well known for fashion. Italian fashion houses such as Versace, Armani, Prada, Moschino, and Gucci to name a few, dominate the world stage.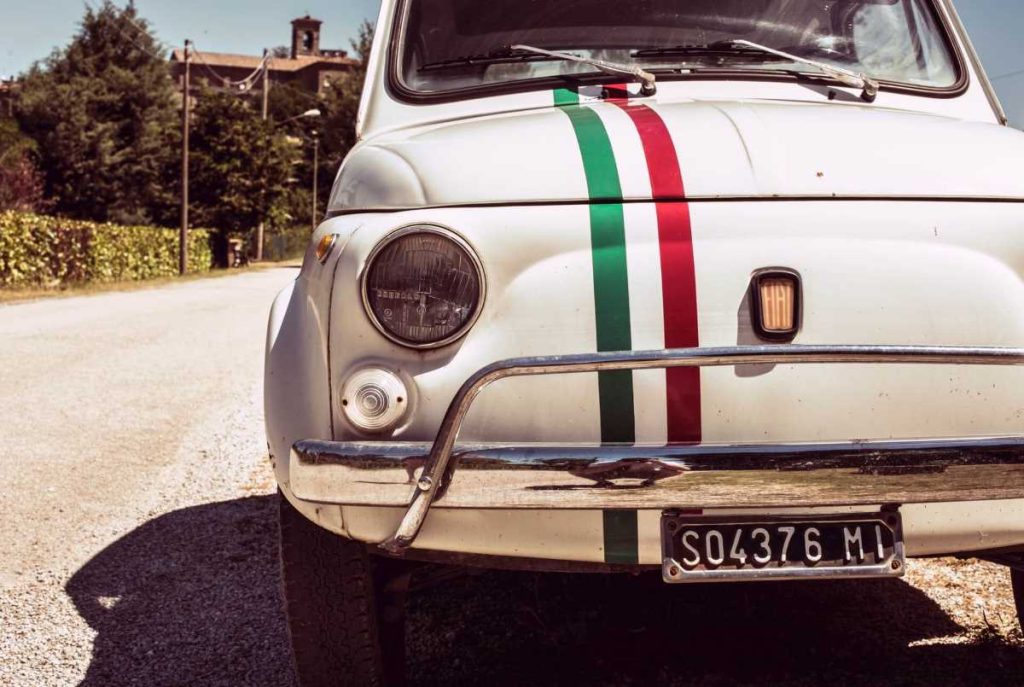 Many want to go to this charming country, but not everybody can. Especially now that traveling to other countries for leisure is prohibited. But there is a way to experience some parts of Italy, without boarding a plane, here in the Philippines. In the south of Metro Manila, several communities, malls, and restaurants designed with ideas of Italian sophistication are present. But where are they and how do I do so? Here's how you can experience Italy in the south of Metro Manila.
The rustic and sophisticated design of Italy can be found in the South
In the metro, there is already an abundance of restaurants that serve good Italian food. And the Venice Grand Canal Mall has been catering to numerous people already for recreation. However, in the south, Italian-themed places are also present. Going down, you will find Evia Lifestyle Center. This Italian-inspired mall by Vista Land houses several Italian-themed restaurants. Stroll through the piazza and you'll find San Marco by Coffee Project, a café inspired by the beautiful Italian ambiance. Dine under the beautiful sky art of the piazza with your family or friends to get a whip of Italy's floral feel.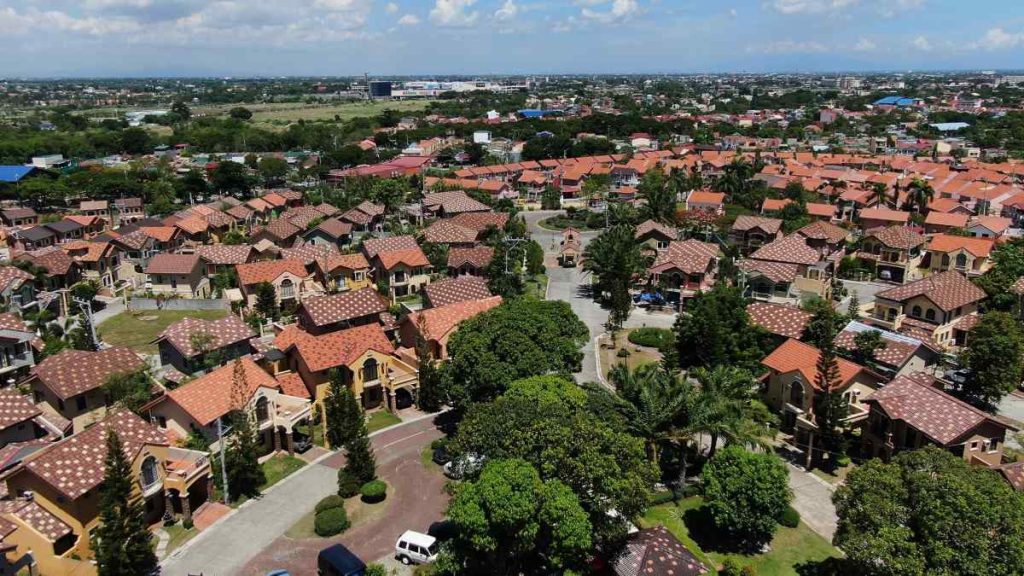 Not only can you experience Italy through food, but you can also experience Italy through a master-planned neighborhood. Along Daang Hari, near the Evia Lifestyle Center, an Italian-themed community named Ponticelli can be found. Coming from the Italian words which mean "bridge to the sky", Ponticelli bridges the path and be one step ahead in life. Ponticelli offers Italian-inspired houses and lots for sale in Bacoor, Cavite. Near Ponticelli, along Daang Reyna, lies Palazzo Verde. Palazzo Verde is an events place with hints of Italian design fit for those grand occasions in life.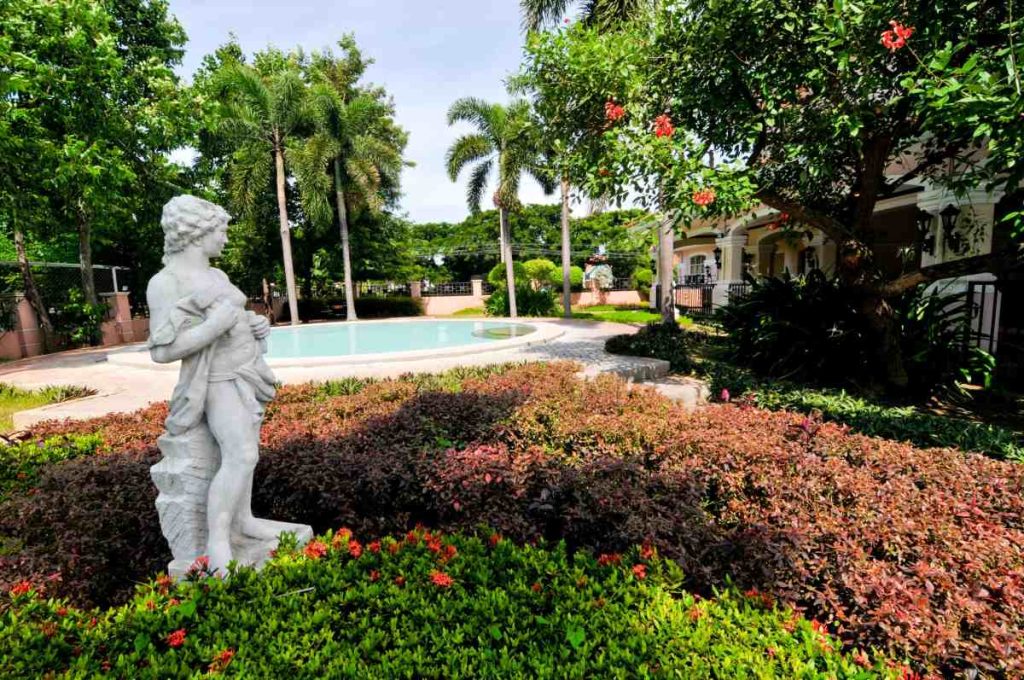 Staying inside Bacoor, you can also find other of Crown Asia's Italian-themed communities. Along Molino boulevard lies Vita Toscana. This serene neighborhood cultivates a luxurious and invigorating atmosphere through its beautifully crafted homes that evoke true Italian elegance, beauty, and sophistication. Going to Vita Toscana, you will be greeted by the Roma Café. Roma Café is an Italian-inspired café that aims to deliver the flavors of Rome, the eternal city. Roma café is located along Niog Road, corner Molino boulevard. Going back to neighborhoods, another is Citta Italia. Written in the name itself, Citta Italia is an 80-hectare Italian-themed neighborhood with sixteen phases each with its own unique identity, patterned after Italy's famous cities. Also within the radius of Daang-Hari Road, springs a community called Amici, the Italian word for "friend". Because like a true friend, Amici gives you and your family a complete sense of security and belongingness. This Italian-themed community sits right beside Ponticelli and is located near the essentials of life with schools, restaurants, malls, markets, and hospitals nearby. Other communities such as Vivace, located in Imus and Vittoria give shades of the idyllic Italian countryside within prime land in Cavite.

In Dasmarinas, Amalfi, another Italian-themed community by Crown Asia can be found. The name of this neighborhood comes from the famous Italian tourist destination, the Amalfi coast. Amalfi is a great place to enjoy the sophistication of Italian living while indulging in a relaxed resort-like atmosphere. Located in prime residential land, this delightful community sits parallel to everything that is needed.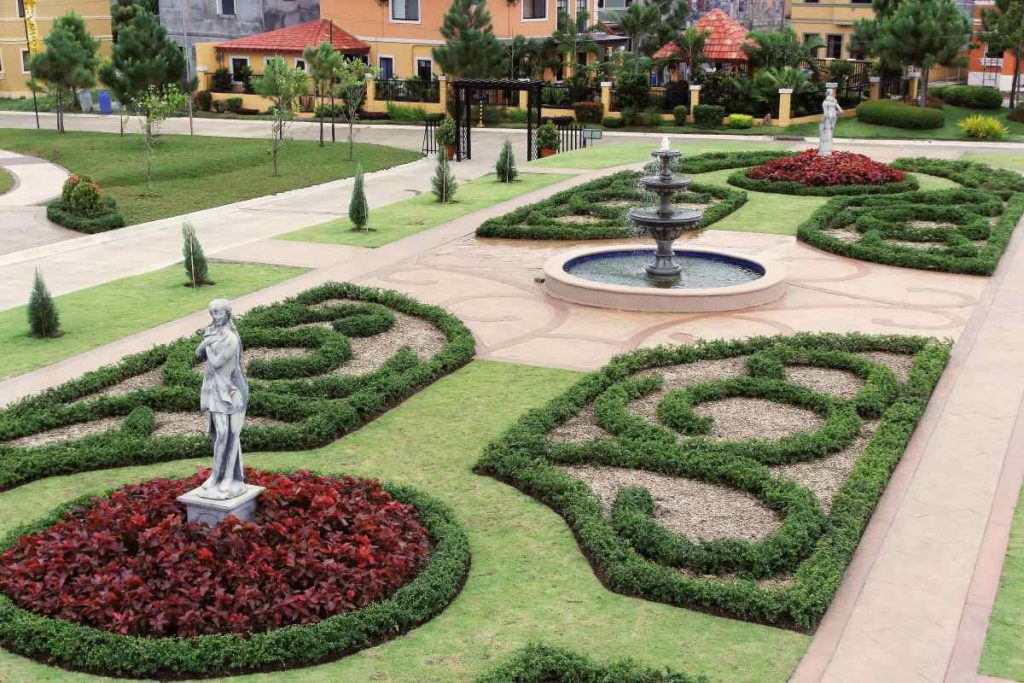 Enjoy Italy in the City of Sta Rosa in Laguna, one of the most sought addresses in the South
Going to Laguna, Valenza by Crown Asia aims to bring the luxury of living a balanced life to its residents. This 25-hectare development is located along the Sta. Rosa-Tagaytay Road, near CALAX, reflects the unique charm and romantic vibe of Italy with its beautiful parks, fountains, and statues. Offering house and lots for sale in Sta. Rosa, Laguna, Valenza offers the experience of living in a serene community while still having access to the Metro. Located inside Valenza itself, Valenza Mansions, an Italian-themed condominium development is found. This 2.4-hectare enclave aims to bring a balanced life with its multiple mid-rise condo for sale. Valenza and Valenza Mansions are located near major educational institutions, malls, restaurants, health institutions and are only a quick drive away from the country's second summer capital, Tagaytay. Italian restaurants are also located near Valenza much like Nonna's. Mamma Vita's, which is located in Binan, Laguna, gives its diners an authentic taste of Italian food. The head chef of Mamma Vita's hails from Italy and cooks its pizza on an authentic brick fire oven. Another Italian-themed community can also be found in Laguna, this time in Cabuyao. Fortezza, coming from the Italian word meaning fortress, is a lovely and vibrant 15-hectare community where your family's future looks as bright and colorful as the wonderful homes in the neighborhood.
From the food that Filipinos eat, religion, art that we've gone accustomed to, and to some, the tires that they use on their cars, Italian influence can be seen every day even in the Philippines. Going on a quick tour around the south, you'll get a chance to see and feel Italy without even stepping outside of the country.
Related blog: Be Captivated With Italian-Inspired Homes by Citta Italia