With our children growing up so fast coupled with the fact that our world is evolving at a pace that one would be left breathless, time is getting more and more precious. And we definitely do not want to waste precious seconds that could be spent with our loved ones be wasted on one of the few things that make us groan in annoyance and frustration: traffic. This is why we are suggesting an ever-new way of traveling to you and your family's go-to places: trains.
And before you raise your eyebrows and scrunch your noses at the idea, hear us out and find out why the Philippines' railways might become your favorite way of travel. Let us have a tour of the Philippine trains!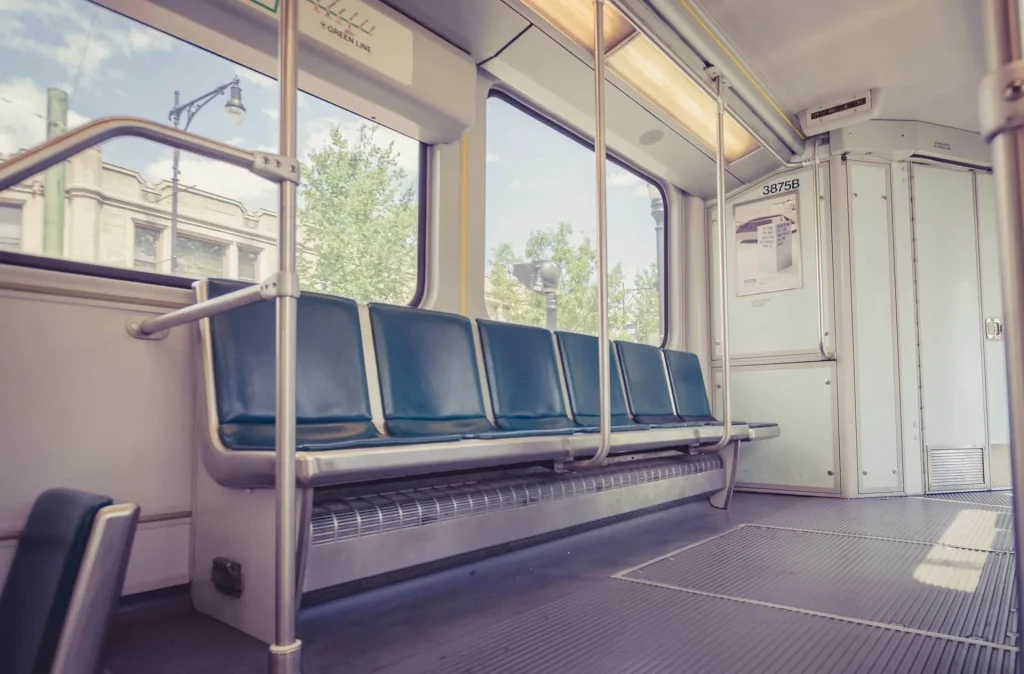 Two words: No traffic
Want to go to Trinoma, your favorite childhood mall? You might want to save yourself a four-hour drive along EDSA and ought for a 10 minute (yes, we repeat 10 MINUTES) MRT ride instead. Indeed, hours of hectic EDSA traffic congestion that could actually give you high blood pressure (we're not kidding) could be totally obliterated if you would leave it up to the train driver to do the job. Of course, no one would want their travel time to be longer than the fun and leisure time they would have with their families. To stress, time is indeed valuable and we must not waste it on traffic especially when better choices, such as taking trains, are available.
Our railway is something of a Filipino historical artifact that we must be proud of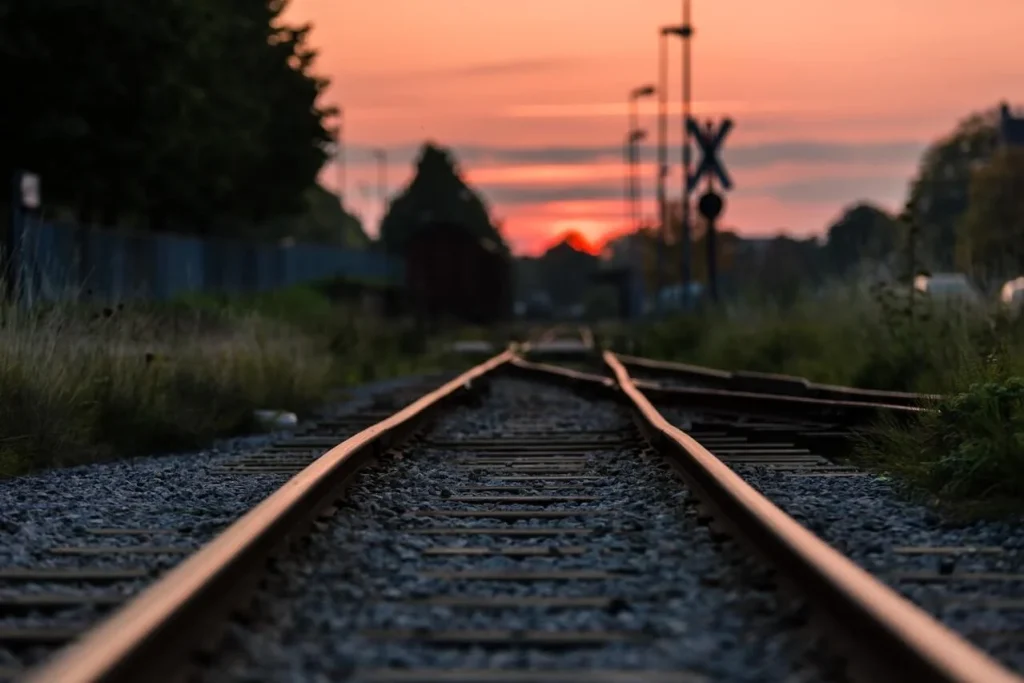 What if we tell you that our trains go way back to the period of the Philippines ' Spanish colonization. Indeed, the Philippine Railway ties heavily to our culture and history. Presently, the Philippine railway network consists of 4 train lines that are running around Metro Manila and its nearby provinces, and in this article, not only you will get to know how to navigate them, but you will also be enlightened about each of their histories and why we should be proud of them.
The Father of Philippine Railways that could take you away from the city: The Philippine National Railways (PNR)
The Philippine National Railways (PNR) can be traced way back to the 1880s during the Spanish Period. Yes, you read that right! This train might well be considered a historical artifact.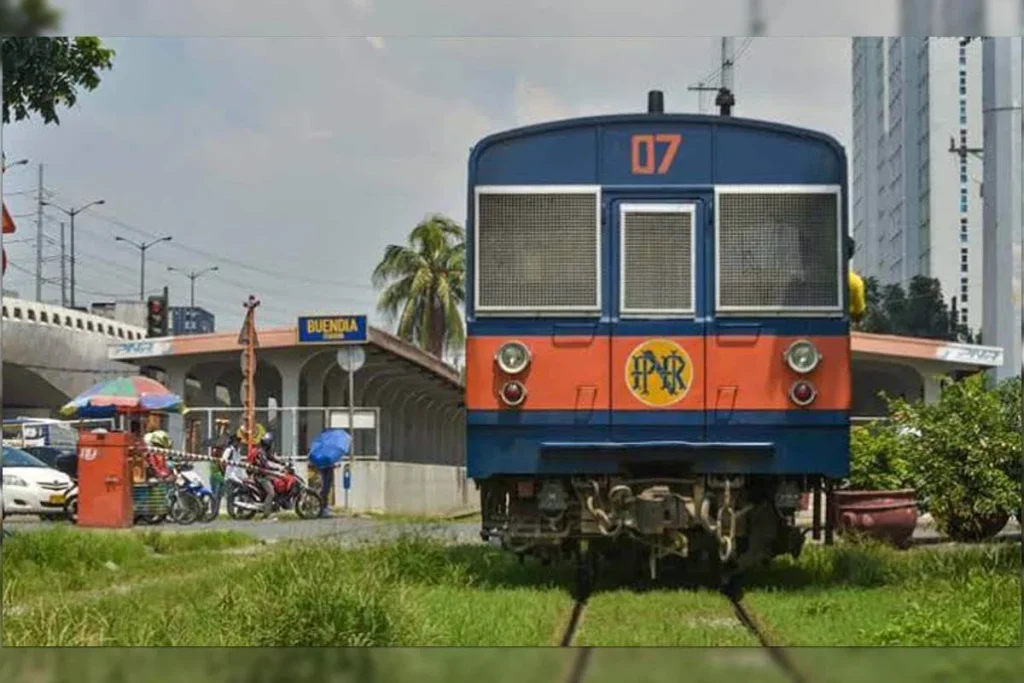 Photo from sagisag.com
Previously known as the Ferrocarril de Manila a Dagupan, its initial line was from Manila to Dagupan. Under President Diosdado Macapagal's administration, there is another name for this railway: Bicol Express, since it used to cover a route from La Union to the Bicol Region. Sadly, although it got to cover this long route of approximately 1,000 km., neglect from the Philippine government, natural disasters, and informal settlers vandalizing the trains brought a decline to its operation. Due to this, it limited their services within Manila, and to the nearest provinces to it.
Currently, the PNR's mainline is the Metro South Commuter which starts from its terminus located in Tutuban, Manila, until Alabang, Muntinlupa which is separated by 15 stations. The PNR has both airconditioned and ordinary coaches, and the ticket prices would vary. Airconditioned coaches would cost you around ₱15 to ₱30, while ordinary coaches can be much cheaper, costing around ₱12 to ₱24. There are also some trains that use the same railway line which does not stop in Alabang but continues until Calamba, Laguna. It would take commuters to pay ₱60 from Tutuban to Calamba for airconditioned coaches, and ₱48 for ordinary coaches. A much cheaper option to travel southwards from Metro Manila since it would only cost you ₱120 or ₱96 in the total back and forth when you use it. And since it reaches the Laguna Province, your family could use this mode of transportation from your Crown Asia house and lot for sale located in Laguna to reach Manila in no time since it reduces travel time from 3 hours to only an hour!
The First Elevated Train Line: The LRT Line 1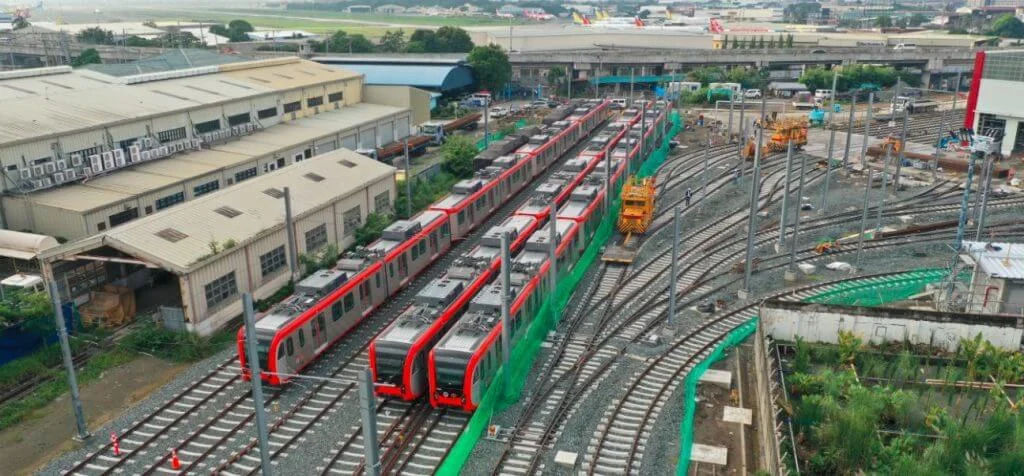 Photo from firstbalfour.com
Known as the first light rail transit in the Philippines, the LRT1 by the Light Rail Transit Authority was officially opened in 1984. The LRT1 links the cities of Quezon City, Caloocan, Manila, Pasay, and Parañaque which makes people from Northern Metro Manila reach places in Southern Metro Manila in a much quicker time. For example, if you got tired of SM Grand Central's all-too-familiar ambiance (you and your family probably went there just a little bit too many times), you can simply board this train, ride a stress-free In total, the LRT1 presently has 20 stations of elevated track form from Balintawak in Quezon City, towards its terminus in Baclaran Parañaque; which are all functional. Isn't that amazing? You can explore 20 different areas without experiencing traffic!
Additionally, unlike the PNR, all the coaches of the LRT1 are airconditioned and since it is elevated, it would have 'no problem in dealing with informal settlers vandalizing the train.
The LRT 1 also has a different ticketing system than the PNR. It has 2 systems which are the Single Journey Ticket and the currently known Beep Card. The Single Journey Ticket (SJT) can be bought at any station and used only once during the trip. It costs around ₱15 for the first five stations from where you are currently at, ₱20 for the next 6-11 stations, and ₱30 for the next 12-19 stations or the entire line. The other option as a commuter is to avail of the Beep Card, a card that is loadable through their stations. We highly recommend this because It is also important to mention that one of its stations, namely Blumentritt, is located at one of the PNR's stations in the same location, so people can easily transfer from one train line to the other.
Number 3, but the Second Line? The MRT Line 3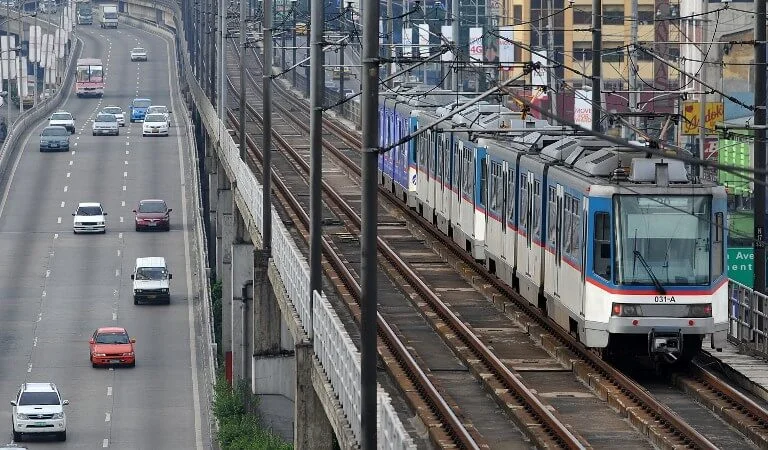 Photo from mrt3.com
Its blue-colored coaches and the sardine-like inside of this train cannot be ignored especially when you see them pass by EDSA, one of Metro Manila's busiest highways. The MRT3 is the second rail transit that was constructed in the Metro and is currently owned by Metro Rail Transit Corporation. Although, you may ask why it is number 3 when it is the second rail transit built. It is because it was part of the Railway Development Plan envisioned in the '70s along with another rail transit and it just so happened that the MRT3 started its full operation in 2000, earlier than the other train system which would be talked about later.
The MRT3 runs in an orbital north to south route following the EDSA, with 13 stations including its terminals on North Avenue in Quezon City, and Taft Avenue in Pasay. Each station is also equipped with elevators to make access for PWDs much easier. It passes through the cities of Quezon City, Mandaluyong, Makati, and Pasay, so your families living in Crown Asia condominiums can also easily use this as a mode of transit. Fortunately, its terminal in Taft Avenue is also nearby LRT1's EDSA station and a walkway connects the two stations so commuters from both trains can transfer from one train to the other! Like the LRT1, it is fully airconditioned, and you can also use your Beep Cards when you ride the MRT! However, the cost of SJTs differs from that of the LRT1. It charges ₱13 for the first two stations from where you are at, ₱16 for 3-4 stations, ₱20 for 5-7 stations, ₱24 for 8-10 stations, and ₱28 for 11 stations or for the entire line.
Antipolo to Manila in just minutes? The LRT Line 2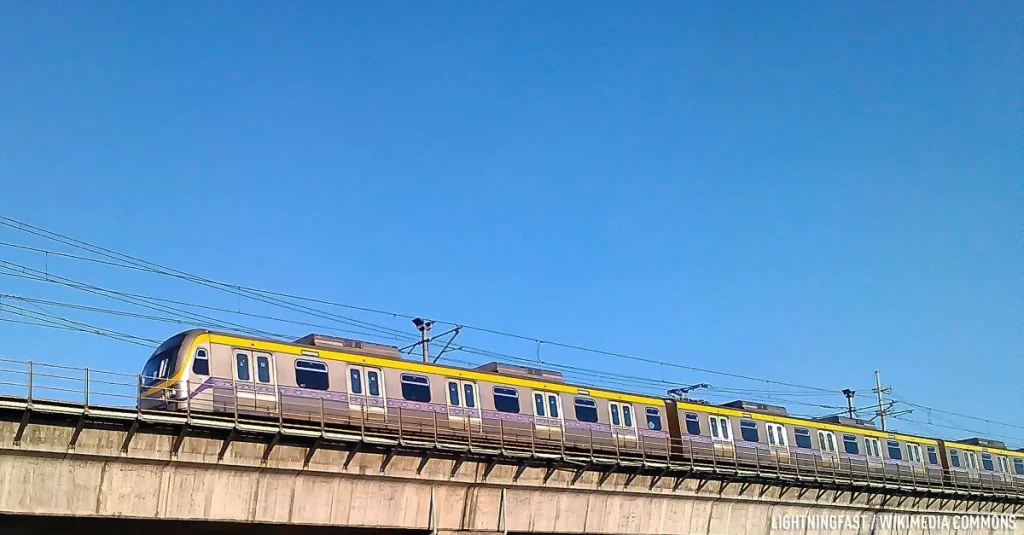 Photo from officialgazette.gov.ph
The LRT2 is the baby among the 4 currently existing train lines in Metro Manila. It is part of the development plan mentioned above and was fully operational in 2003. It goes along the Radial Road 6 which is a major road network that connects Marikina straight to the City of Manila. Unlike both the LRT1 and MRT3 which goes on a route from North to South, the LRT2 runs in an East to West direction. Originally, the line starts from Recto Station in Manila up to Santolan Station in Marikina with 11 stations. The line passes through the City of Manila, San Juan, Quezon City, Marikina, and Antipolo, Rizal. The East Extension has been completed only recently, adding two more stations and making Antipolo Station its final station to the east, which makes commuting from Rizal to Manila and vice versa much easier.
The LRT2 is the least busy among the three elevated railway transits along Metro Manila, but this does not mean that crowding inside the trains doesn't occur during peak hours. Like the LRT1 and MRT3, their ticketing system comprises the SJTs and the Beep Card. SJTs would start to cost at ₱15 for the first three stations from where you are, ₱20 for stations 4-7, ₱25 for stations 8-10, and ₱30 for station 11 and for the whole line. Every station is also equipped with elevator access which makes it PWD friendly. Two stations of this line are also located near the LRT1 and the MRT3. Recto Station and LRT1's Doroteo Jose Station are connected with a walkway. Araneta Center Station on the other hand can give access to people in the malls in Cubao to transfer easily to MRT3's Cubao Station. It can then be seen that these three railway transits are interconnected to each other so people can travel anywhere from north to south, and from east to west at fast speeds!
What's next for our railways?
The government has lots of plans for the future of our railways! Starting with the PNR, the northern train route is currently being rehabilitated. A PNR station in Malabon is now open for commuters to use so people from the northern part of Metro Manila can utilize this. Also, there is a small success in bringing back the Bicol Express since they are currently trying to expand PNR's services from Calamba, Laguna up to the Bicol Region. If all these rehabilitations get completed, transportation from different provinces in Northern and Southern Luzon can make people travel faster.
It is also worth talking about the construction of the MRT7 which runs from North Avenue through Commonwealth Avenue, Metro Manila's widest highway, up to San Jose Del Monte, Bulacan which would be 23 km. long consisting of 14 stations. This would make people from Bulacan travel faster to other places around the metro. Additionally, the construction of the North Avenue Common Station would make things easier for commuters around the area, since the proposed common station would link three railways together: the LRT1, the MRT3, and the MRT7. LRT1's Roosevelt Station is temporarily closed to give way for its construction, but when the common station is finished, it would act as a major transit hub for the commuters.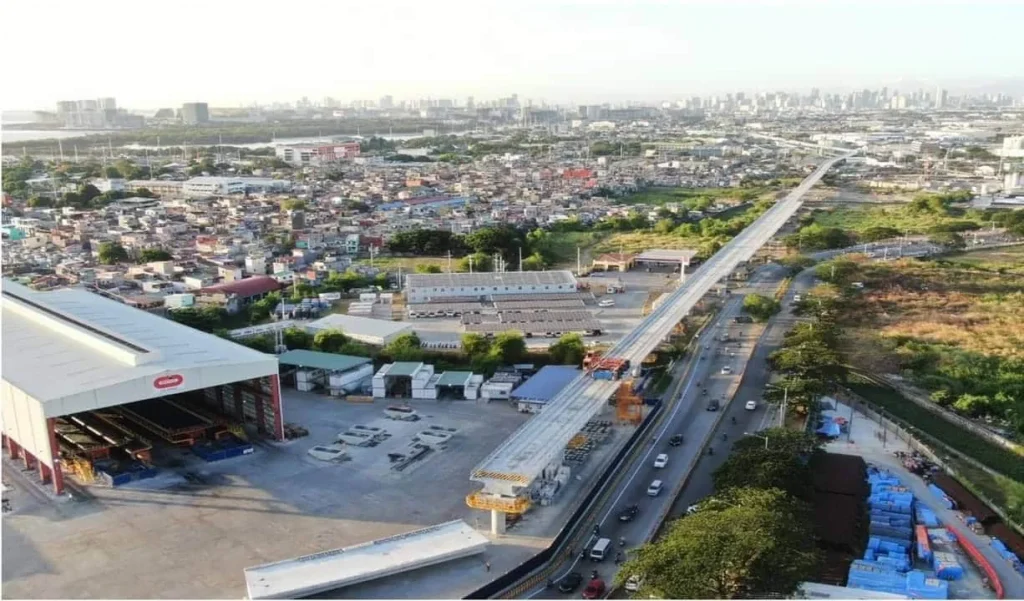 Photo from mb.com.ph
The LRT1 also has its own extension ongoing! From its final station to the South, Baclaran Station, an extension towards the South is currently being erected. The extension would run from Baclaran Station and would include 8 new stations located in Parañaque, Las Piñas, and would end in Niog, Bacoor, Cavite. This would be vital for families living in their Crown Asia house and lot for sales which are in Cavite since it is foreseen that it would cut the travel time from Manila to Cavite from 1 hour and 10 minutes to a whopping 25 minutes!
The 148-kilometer PNR North-South Commuter Railway project is also being constructed. The aim of this project is to connect Clark, Pampanga to Calamba, Laguna with 36 stations along the way. It will start from New Clark City, then stop at the Clark International Airport, pass through Bulacan, Metro Manila, Binan, Sta. Rosa and then end at Calamba. This project involves the rehabilitation and expansion process of the PNR Clark Line.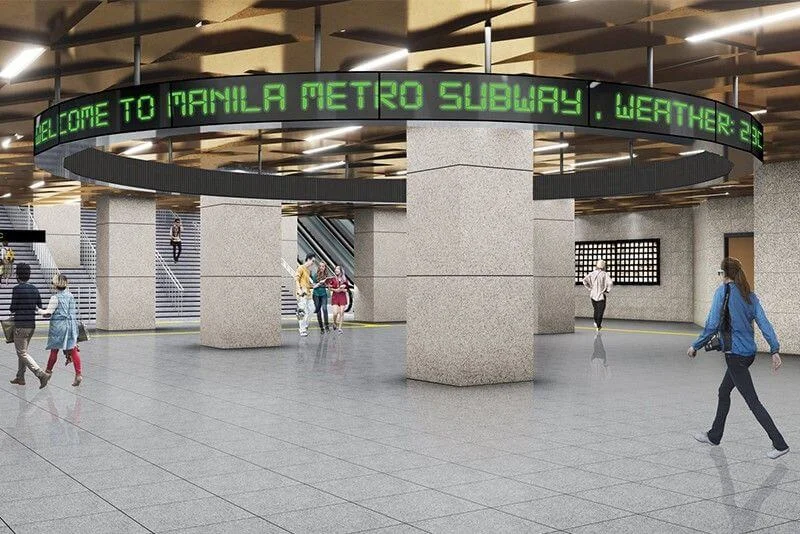 Photo from philstar.com
Finally, the much anticipated Metro Manila Subway Project is also in the works. Construction began in Q1 2019 and is expected to be partially opened in 2022 and will be fully operational by 2027. The ₱227 billion project is dubbed the Project of the Century and is the most expensive transportation project in the Build Build Build program. Much like all current and under-construction railway projects in the country, this is expected to be integrated with the other projects.
There are still other railway projects that were not mentioned here, but it is important to know how important rail transportation is especially in a city that is car-dependent. And of course how it is essential to you and your family! Avoiding heavy traffic and traveling at such a fast pace is always convenient and key to having more fun times spent with your family and our railway system gives way to just that.
Related Blog: Emerging Cavite: Current, Ongoing, and Upcoming Developments in Cavite