Daang Hari, also referred to as the LPMLC Link Road, serves as a significant thoroughfare in the southern part of Metro Manila, connecting several areas such as Las Piñas, Muntinlupa, and Laguna to the province of Cavite where your Bacoor Cavite house and lot may be located. The road stretches for 5.9 kilometers on the boundary of Las Piñas and Muntinlupa, beginning as a north-south road from Commerce Avenue, just south of the Alabang-Zapote Road. It then runs for about 9.2 kilometers from its junction with Daang Reyna, winding through the cities of Bacoor, Imus, Dasmariñas, and General Trias.
However, Daang Hari is more than just a road that offers convenience. It is considered the "Road of the King" as it provides various offerings and restaurants where "royalty" can indulge and take a break from a long journey. Read more to know some of the things that you and your family can experience along Daang Hari Road to understand why it is world class and fittingly named after a king.
History of Daang Hari road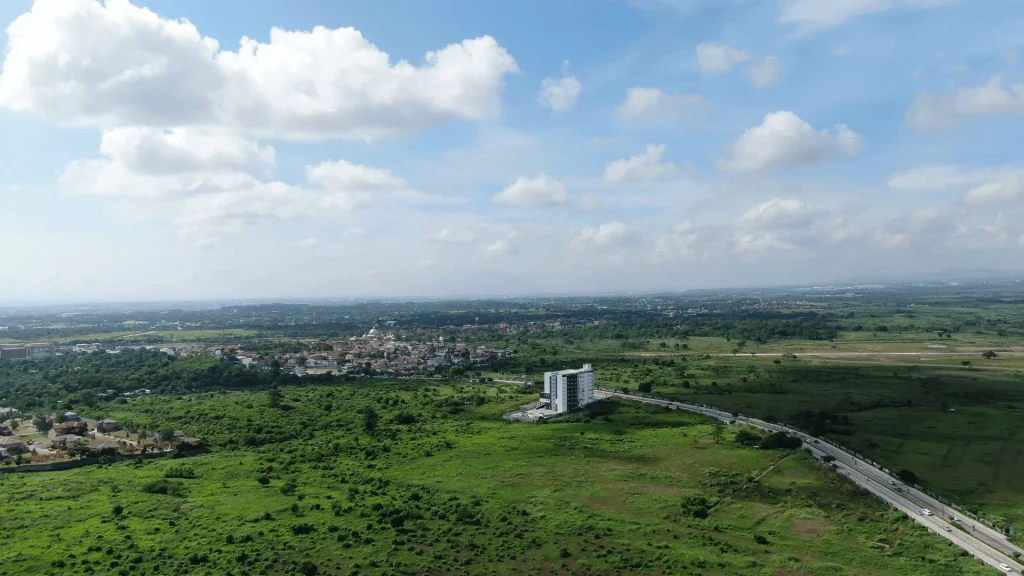 Daang Hari Road played a crucial role in the development and modernization of the southern part of Metro Manila.
Before the construction of Daang Hari Road, the areas it now connects were mainly rural and agricultural. In the 1990s, the southern part of Metro Manila experienced rapid urbanization, and as a result, the demand for better transportation infrastructure grew.
In response to this demand, the Philippine government initiated the South Luzon Expressway (SLEX) Toll Road 4 project in 1997. The project aimed to expand the SLEX by constructing a new toll road that would extend from the Alabang interchange to the city of Bacoor in Cavite.
One of the major components of the project was the construction of Daang Hari Road, which served as a bypass road that would connect the SLEX to the Cavite-Laguna Expressway (CALAX), another major infrastructure project that would connect the provinces of Laguna and Cavite.
Construction of Daang Hari Road began in 2002 and was completed in 2006. Since then, the road has become an essential transportation artery that provides easier access to key destinations in the South Luzon of the Philippines, including world-class commercial areas, superb residential houses (like the Bacoor Cavite house and lot you have been eyeing), market liberty, schools, and hospitals.
If you are located in this rich and kinder city through one of its prominent villages, most people will totally admire you for living high class and being part of the residents that surrounds themselves with the best kind of living.
Savor the Evia Lifestyle Center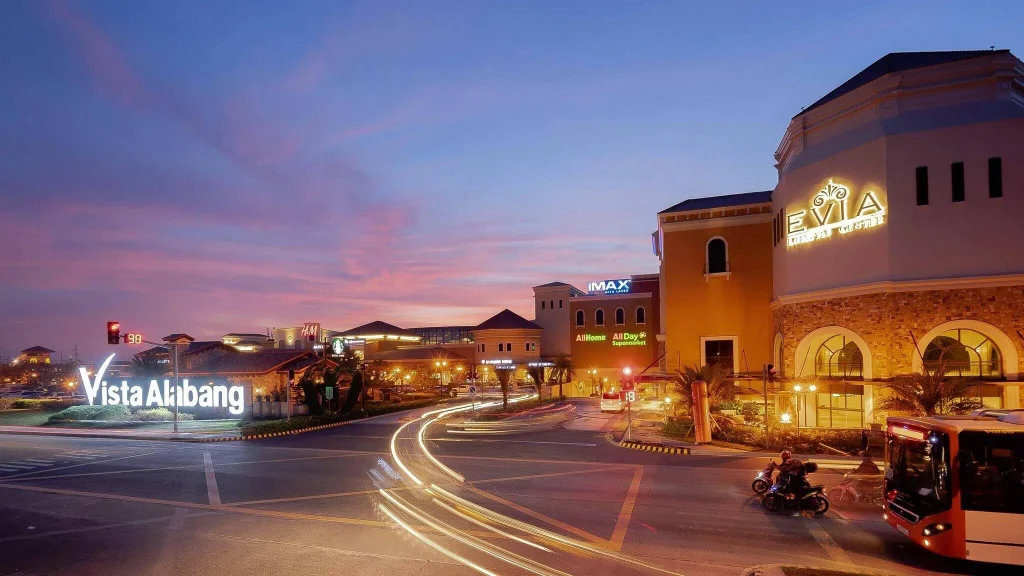 Evia Lifestyle Center is a premier lifestyle destination full of the best of amenities located on Daang Hari Road, Las Piñas, in the South (In between Portofino South and Portofino Heights). It is a modern shopping and dining complex that features a wide variety of stores, restaurants, and entertainment options for visitors of all ages.
Aside from being in such an ideal location, Evia Lifestyle Center offers a luxurious and upscale shopping experience, with over 200 retail stores that offer the latest fashion trends, beauty products, and lifestyle items. Visitors can enjoy shopping at popular brands such as H&M, Uniqlo, and Levi's, among others.
Apart from shopping, the center also offers a diverse selection of dining options, ranging from fast-food chains to casual dining restaurants and fine dining establishments. There are also cafes and dessert shops where visitors can enjoy a cup of coffee or indulge in sweet treats. Coffee shops such as Coffee Project, San Marco, CP Black, and Starbucks can be found in Evia.
Evia Lifestyle Center also has a variety of entertainment options that cater to families and friends. There's a cinema where visitors can watch the latest blockbuster films, and an arcade for kids and kids-at-heart.
Ultimately, Evia Lifestyle Center is a must-visit destination for those who happen to pass by Daang Hari road and who also seek a premium shopping, dining, and entertainment experience in the southern part of Metro Manila, or near Vista Alabang.
Indeed, if you live in one of the Daang Hari subdivisions nearby, such as a Bacoor Cavite house and lot, you will always be surrounded by world-class indoor and outdoor experiences.
Why Having a Home Along Daang Hari Is Advantageous
Here is why living in the South, specifically near Daang Hari is more advantageous than living in the city that sometimes is too rowdy and busy for our taste: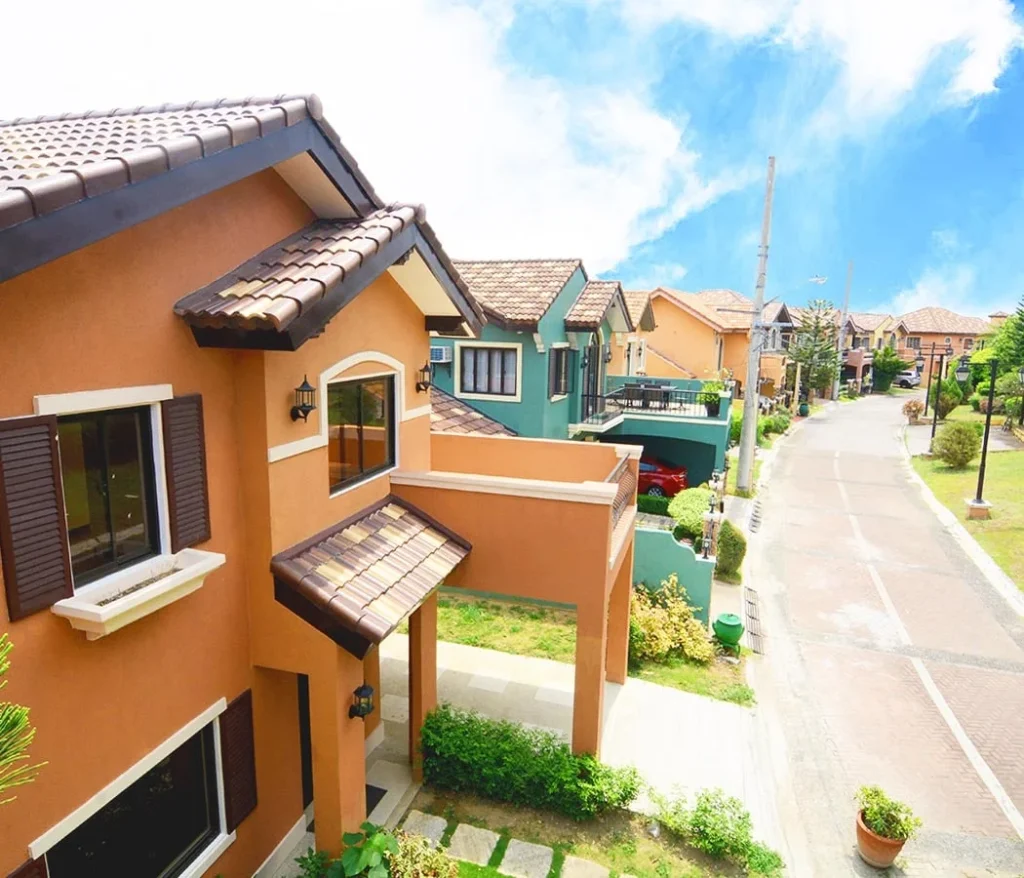 Quieter and more relaxed environment
Daang Hari Road is located in the suburbs of the southern part of Metro Manila, which tends to have a quieter and more laid-back atmosphere compared to the hustle and bustle of the city center. This can be a welcome respite for those who prefer a more peaceful living environment.
More spacious and affordable housing options
Due to the suburban location of Daang Hari Road, housing options tend to be more spacious and affordable compared to those in the city center. This can be a significant advantage for those who value having more living space and who are looking for more affordable housing options.
Access to modern amenities
Despite being outside of Metro Manila, living near Daang Hari Road still provides easy access to modern amenities such as shopping malls, hospitals, and schools. The area is home to several modern developments, including Evia Lifestyle Center, which offer a wide range of amenities and services.
Less traffic and congestion
Living in Metro Manila can often mean facing heavy traffic and congestion, especially during rush hour. Living near Daang Hari Road can provide a more relaxed and stress-free commute, with less time spent in traffic.
Indeed, with just a few wiggles from another important road, the Aguinaldo highway, Daang Hari road will totally bring you and your family closer to the good kind of life. How much more if you live near it like owning a home in Bacoor Cavite? Much like a home in Ponticelli or Amici by Crown Asia by Vista Land.
You, like any Filipino individual, deserve to get the royalty kind of treatment.
Read more: Everything to Know About Daang Hari and the Housing Opportunities it Covers