According to the Senate of the Philippines, as of December 2021, there are an estimated 14 to 15 million solo parents in our country in which 95% of them are women. Though this causes a wide array of challenges for individuals to raise children such as lack of resources, gender inequality, and women's oppression (single mothers are left to do solely the child care while the men go out and about as they please), children living as if something is missing in their lives, and the child lives witnessing and sometimes feeling jealous of other children living with both married parents, a single parent family is not the end of the world.
Single-Parent Households Raise Children Just as Well!
Single parents are some of the toughest people in the world. After all, living is already hard. Living and raising a life of at least one child is totally much harder, and holds such a great responsibility. And to hold such a job that was meant to be shared by two is such a difficult challenge to get used to.
Research has shown that single-parent households can raise children just as well as two-parent households. While there may be challenges unique to single-parent households, such as balancing work and childcare responsibilities, many single parents are able to provide their children with a loving and supportive home environment.
In fact, some studies have even suggested that children raised by single parents can develop greater independence, resilience, and self-esteem. However, it is important to note that every family is unique, and there is no one-size-fits-all approach to parenting.
Regardless of whether a child is raised in a single-parent household or in a two-parent household, what matters most is that they receive love, support, and guidance from their caregivers.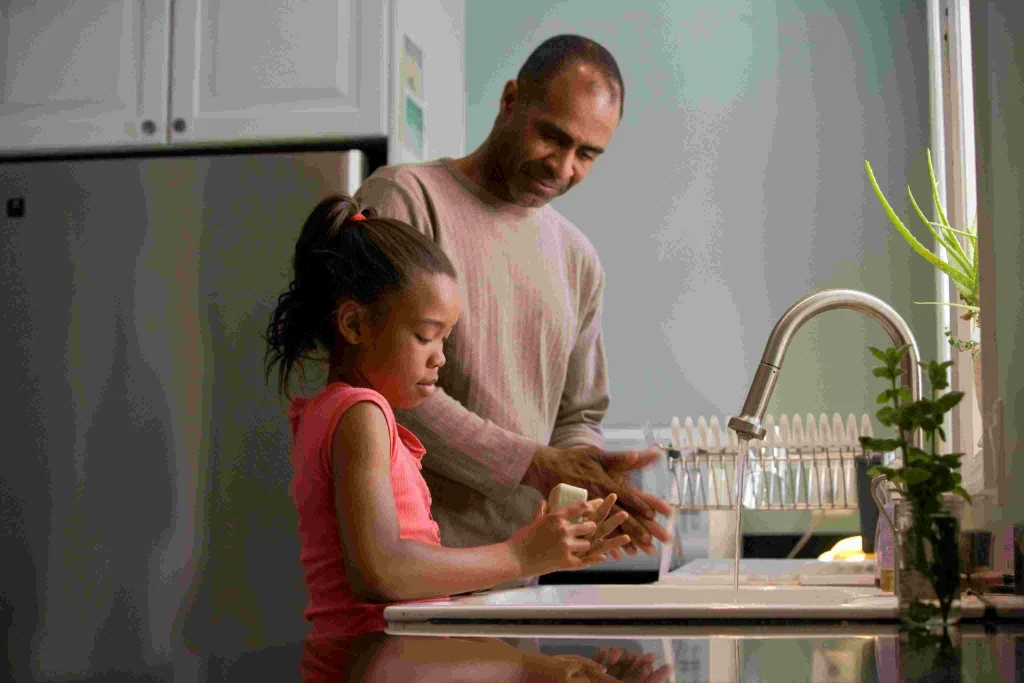 Though they tend to have lower family income and unfortunately, sometimes be in poverty compared to the family type with both parents around, many outstanding individuals are raised by unmarried parents or single-parent households. Manny Pacquiao, Ruffa Gutierrez, Jodi Sta. Maria, Angelina Jolie, and even the ex-President of the United States, Barack Obama are some of the children involved in a single-parent family.
So if you are part of the big population of single parents, there is no need to be ashamed about that because you are not the only one, and though, it is hard, you can very much give the life your children deserves despite you "lacking family structure" if you really want to.
The pros and cons of a single-parent family
A single-parent household has become more common in recent years. The family dynamic can have both advantages and disadvantages. Here are some of the pros and cons of a single-parent family:
Pros
Close bond: Single-parent families often have a strong bond between the parent and child. This is because the parent has to take on all the roles of a two-parent family, including being the sole provider and caregiver. This can create a deep, meaningful relationship between parent and child.
More independence: Children in single-parent families may have more independence than those in two-parent families. Since the parent is often busy and has less time to devote to their child, the child may have to learn to do things on their own.
Stronger work ethic: Single parents often work harder to provide for their families. This can instill a strong work ethic in their children and teach them the value of hard work.
Flexibility: Single-parent families often have more flexibility when it comes to scheduling. Since there is only one parent, they may be able to adjust their schedule to accommodate their child's needs.
Cons
Time constraints: Single parents often have less time to spend with their children. This can be difficult for both the parent and child, as they may miss out on important moments and milestones.
Financial strain: Single-parent families often face financial strain. Since there is only one income, it can be difficult to make ends meet. This can lead to stress and anxiety for both the parent and child.
Lack of support: Single-parent families may lack the support of a second parent. This can be challenging for the parent, as they have to take on all the responsibilities of a two-parent family.
Emotional strain: Single-parent families can experience emotional strain. The parent may feel overwhelmed and stressed, which can affect their relationship with their child.
In conclusion, single-parent families have both advantages and disadvantages. While they may face challenges, they can also create strong bonds and teach valuable life lessons.
Assistance programs for single-parent families
If ever you are a single parent in the Philippines, you should not be afraid to seek help because raising a child is no easy feat especially when you are doing it alone.
In our country, there are some assistance programs to help single parents out in their financial resources such as giving scholarships and allowance. This can be seen in the Solo Parents Welfare Act spearheaded by Senator Risa Hontiveros. Senator Hontiveros had made it possible for Filipino solo parents who earn minimum wage a monthly one thousand pesos subsidy, "a 10 percent discount on certain medicines for low-income solo parents with children 6 years and below, prioritization in houses for sale, PhilHealth coverage, and educational scholarships," as reported by Manila Bulletin last June 28, 2022.
"I'm intimately familiar with the feeling of not being sure how to pay for my children's tuition, not knowing who can accompany me if one of them gets sick," the senator relayed.
Do not deprive yourselves of your dream home
You, ever the hardworking parent, and your little ones, even when they are already adult children, deserve the best of homes that will make your life even more superb. You definitely have to gift this to yourselves! Owning your very own house for sale has a lot of benefits for a single parent like you. Here are a handful of reasons how a brand new home can upscale your single-parent household:
Having a place to yourselves causes you less stress.
Living in a place that is not your own, even when it is with your parents, can cause a lot of stress. It is hard to depend on other people especially when you already have a child on board. Having a place, however, just for you and your kid, will be very liberating for you both. You can do whatever you want, your kid can finally invite some of their friends over to your place!
Give yourself some pride.
To boost the pride you have as a family, you should own a place because this is one of the foundations and evidence that you do not need another person to help you with your life and that you can raise your dear child all by yourself!
Give the Best Life to Your Child
Lastly, if ever you are looking for an investment to boost your income to further give the best life to your child, by owning a home, and renting it out, you totally increase the value of the money you have! After all, one of the basic necessities of a person aside from food and water is home. Everyone needs a home, and, the fact that the country's population just keeps on rising, a lot of people will be looking for a new place to call theirs in no time.
Related Blog: Why Choosing a New Home is an Important Family Decision