Southern Luzon, particularly Laguna, is well known for having many wonderful places which people can visit and enjoy during a road trip. From a rustic town, it has become not only a tourist destination but also homebuyers looking for a house and lot for sale in Sta. Rosa, Laguna. Sta. Rosa is the "Makati of the South" that has the freshness of the province. Their delicious foods are also enough reason to attract people to visit the province. Some well-known restaurants in Manila have branched out to the South. There are 199 restaurants and food shops that can attract travelers. From local kitchenettes to fine-dining restaurants, the province boasts an expansive variety of varieties that can captivate one's appetite.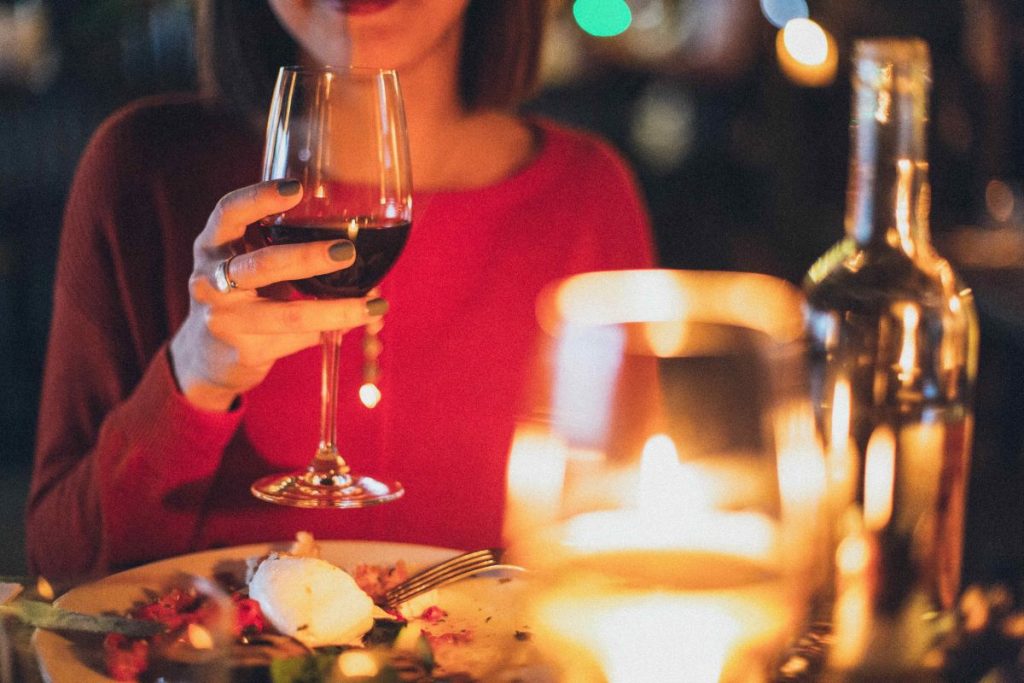 Here are some of the best restaurants in Sta. Rosa Laguna:
So if ever you find yourself in the city of Sta. Rosa and think, is there are resto near me or if there are some buffet restaurants in sta rosa laguna and famous restaurant in Laguna? or maybe you are thinking of the best restaurants in Laguna Philippines, this list will help you!
The Pigpen
It is a fresh-casual restaurant bar that is a comfortable place perfect for lunch, dinner, and drinks. It's a unique bar where you can find specialty coffee, craft beers, cocktails, & wines. For non-alcoholic beverages, The Pig Pen offers natural juices and locally blended coffees. They also serve Euro-Asian dishes, from salads and pasta to mouthwatering meat using locally sourced, quality ingredients.
Address: Solenad 3, Ayala Malls Solenad, Nuvali, Don Jose, Sta. Rosa, Laguna.
Kanin Club
Kanin Club is a restaurant serving Filipino cuisine. The restaurant itself is a tribute to the ways Filipinos get introduced to these homegrown recipes. It is designed with a Filipino interior, and a variety of Philippine paintings and art surround the restaurant to make the visitors feel at home while enjoying extravagant food. The specialties in the restaurant are crispy beef salad, seafood kare-kare, crispy liempo, crispy pata, lemon chicken, bistek Pinoy, adobo combo, calderetang Nueva, and their take on the crispy dinuguan. Kanin Club is not just for kanin (rice) lovers but also for people who are looking for Filipino comfort food.
Address: Paseo de Sta. Rosa, Santa Rosa-Tagaytay Rd., Don Jose, Sta. Rosa, Laguna.
Mama Lou's Italian Kitchen
This restaurant serves a portion of Italian comfort food, where each dish makes one feel as though they've just been welcomed into an Italian home. It has a classic vintage-themed interior and welcoming charm complemented by its warm colors, stylish wall layouts, tables, and chairs. Mama Lou's Italian Kitchen serves all-time favorite and classic Italian cuisine with starters, soup, salad, platters, main dishes like homemade pasta, pizza, desserts, and a wide-ranging preference of beverages and wines.
Address: Solenad 2, Ayala Malls Solenad, Nuvali, Don Jose, Sta. Rosa, Laguna
Sabores Mexicanos
Sabores Mexicanos is the only Mexican-themed restaurant located in Vista Mall Sta. Rosa, Laguna. It has colorful decorations and murals that represent Mexican culture. All dishes served at Sobrero's are purely authentic with a modern Mexican flair. One of which is "Costilas a la barbacoa", a Mexican grilled barbecue pork rib. Meat so tenders it is referred to as a "fall-off-the-bone" goodness. Costilas a la barbacoa is served on top of Mexican rice pilaf with a side of grilled buttered corn, and fajita vegetable mix. They also have Beef tacos, chicken quesadillas, grilled tortillas, and of course, no Latin American table is complete without Nachos.
Address: 2nd Floor, Vista Mall Sta. Rosa 4026 Sta. Rosa, Laguna
Bistro Charlemagne
Bistro Charlemagne is an elegant restaurant in Nuvali. It offers a Eurasian (mixture of European and Asian flavors) dining experience to its customers. Some of the dishes are original recipes, while some are recreated to have a flavorful twist. Crispy dinuguan fried rice, sisig fries, beef tenderloin rolls with cheese, and Japanese beef fried rice are the recommended dishes.
Address: Solenad 3, Nuvali 4026 Sta. Rosa, Laguna
Mestiza Family Dining
A restaurant that serves families who would like to have that fresh home-cooked style Filipino or Spanish dishes like tapas and paella. The ambiance has a classy, simple interior design with a touch of art, and lights. It is located in Solenad, Nuvali Sta. Rosa.
Address: Ayala Malls Solenad, Don Jose, Sta. Rosa, Laguna
The Morning After
The Morning After is also located in Nuvali. It is a restaurant that can satisfy breakfast cravings any time of the day. They serve pancakes, waffles, Filipino rice meals, pasta, pizza, and all comfort food. It also has a good ambiance, because of its cozy indoor garden vibe that will instantly make anyone relax.
Address: Solenad 3, Ayala Malls Solenad Nuvali, Don Jose, Sta. Rosa, Laguna
House of Bawai
A popular Bawai Vietnamese Kitchen in Nuvali. It is an elegant place for light, flavorful and refreshing Vietnamese comfort food. They offer a lot of healthy options like Goi Cuon (fresh spring rolls), Goi Du Du (fresh papaya salad), and Pho Bo (noodle soup). The restaurant is surrounded by grassy areas and trees that add a sensory experience.
Address: Solenad 3, Nuvali Santa Rosa – Tagaytay Road, Don Jose, Sta. Rosa, Laguna
Nonna's Pasta & Pizzeria
Nonna's Pasta and Pizzeria is the sister of Mama Lou's, serving homemade Italian pasta and pizzas. This colorful restaurant gives a west-central Italy vibe, that also gives a perfect Italian dining experience. It offers a not-so-ordinary pizza like Seoul special, a Korean yet Italian-style pizza with kimchi, Korean sausage, sesame seeds, and soy glaze. Nonna's pizza is chewier and a little bit thicker than Mama Lou's thin crust, it's also served with hot honey for an interesting flavor punch.
Address: GFF-1 Solenad 3, Nuvali Sta. Rosa, Laguna
Katsu Sora
Katsu Sora is a perfect place for anyone who is craving some Japanese food if you ever find yourself in the area and wondering if there is a Japanese-inspired restaurant near me. The restaurant is known as a premium katsu restaurant offering four kinds of pork tonkatsu: Japanese Kurobuta, Spanish Shimofuri, Canadian Sakura Pork, and Spanish Iberico. What makes Katsu Sora unique is that it gives freedom to the customers in choosing their rice, soup, and ingredients to create their salad. Katsu Sora indeed offers great quality and reasonable prices.
Address: Solenad 3, Ayala Malls Solenad, Nuvali, Don Jose, Sta. Rosa, Laguna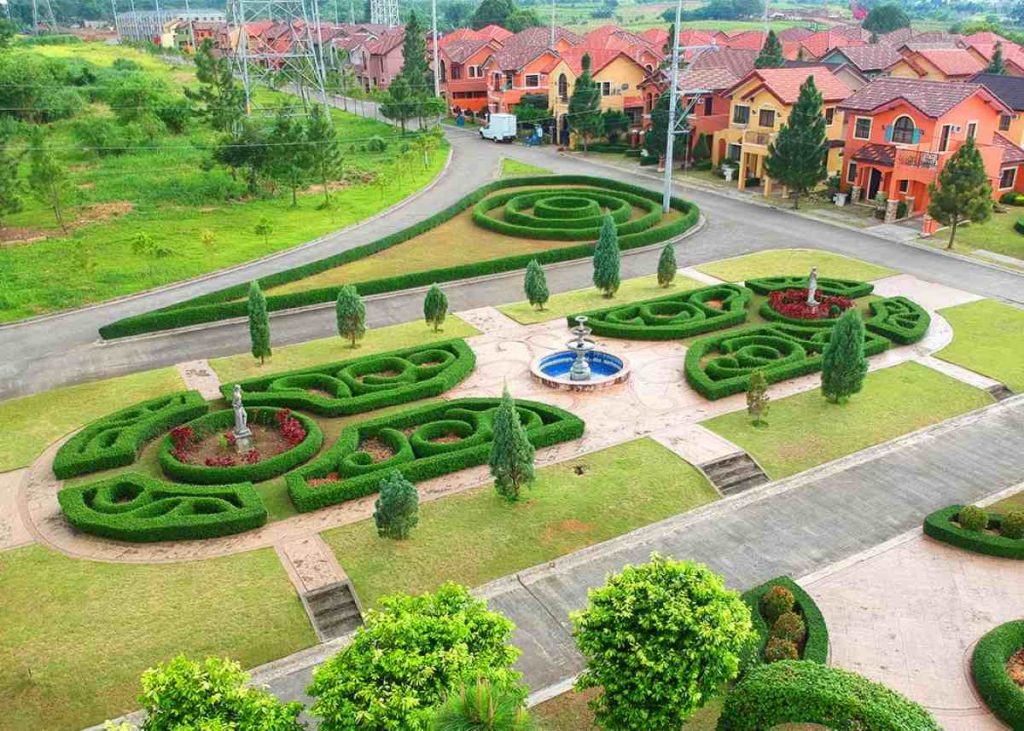 Sta. Rosa Laguna is a beautiful and eco-friendly environment. With a variety of available restaurants to eat, sceneries, and destinations to visit. Mainly, a place to live. Laguna can be for you and your family as a house and lot for sale in Sta. Rosa, Laguna.
Related Blog: Where to go when Visiting the City of Sta. Rosa Laguna